Home Plate Hosts
Local families welcome Pit Spitters every summer
By Al Parker | July 30, 2022
For almost two decades, Susan and Richard Fall have been inviting complete strangers—men ages 18 to 25 or so—to move into their Traverse City home for a few months.
Pandemic or no, the Falls, along with sons Gage and Cole, have eagerly offered free room and board to the guests. "It's a wonderful experience," says Susan. "We just like to help people, and we get great guys every year."
Those "guys" are baseball players who come from across the country to play for the Traverse City Pit Spitters (and in previous years, the TC Beach Bums).
True Hospitality
Minor league teams across the country rely on host families to feed and house young ballplayers. Since the Northwoods League's inception in 1994, generous families have provided food and lodging for student-athletes who are far from home. The program has been so popular that waiting lists of interested host families exist in some of the league's cities.
(Host families aren't paid by the team, but do get a few perks at the ballpark, including a season ticket for each member of the host family, free parking, a 25 percent discount at the Pit Stop, a gift at Christmas, and more.)
The Falls have been a host family every year since the Beach Bums debuted in 2006. "We've probably had 35 or 40 players with us over the years," Susan estimates. Their first Beach Bum guest was pitcher Jason Furrow, who had been drafted by the Baltimore Orioles in 2003 and appeared in 28 games for TC in 2006. After eight minor league seasons, he left baseball.
This season, the Falls are hosting three Pit Spitters—outfielder Jake Marsee and pitchers Aaron Forrest and Jeremy Neff—in their home, which is conveniently located less than a mile from Turtle Creek Stadium.
"I was so excited when we learned that they were going to build the stadium here," says Susan, who grew up in Leelanau County. "You can look out our backyard and literally see lines of fans standing outside the stadium."
So why do the Falls agree to feed and house ballplayers every summer?
First and foremost: a love of the game. "I've loved baseball since I was little," Susan explains. "I've been a Tigers fan forever and went to my first game when I was 18."
Second, they want to support the dreams of young athletes. "I like their enthusiasm; the guys are so excited about being here and hoping to make it in baseball," Susan says. "They have big dreams, hoping they can make it to the Major Leagues like Max Scherzer did."
Former Detroit Tiger Scherzer pitched in the Northwoods League for the La Crosse Loggers back in 2004. "For me it was a time where I really got to break out and shine," says the three-time Cy Young Award winner in an interview on the league website (northwoodsleague.com).
The first Northwoods League player to move up to MLB was former Tiger Jeff Weaver, who pitched for Dubuque in 1995. Current Tiger catcher Tucker Barnhart, along with former Tigers Curtis Granderson and Drew Smyly, also played in the NWL. Several other big league stars are NWL alumni, including Chris Sale (2008), Hunter Dozier (2011) Matt Chapman (2012), Pete Alonso (2014), and Tony Gonsolin (2015).
A Family Affair
Shawn and Ryan Alderman hosted their first Pit Spitter in 2019. The experience was a little hectic for Shawn, a Traverse City native.
"We came to a lot of Beach Bums games over the years," she says. "In 2019, I saw a Facebook post that the Pit Spitters were looking for host families. We kind of joked that we should apply—after all, we had three young kids, ages six, two, and one, at the time. We didn't apply. Then we talked about it again and eventually applied in mid-winter."
The Aldermans never really expected to be chosen due to the house full of energetic youngsters, and several silent weeks went by.
"We never heard anything," says Shawn. "Then the team called, saying our guy was coming in five days."
Trouble was, the Aldermans hadn't prepared and had no bedroom for pitcher Chase Wheatcroft. They quickly cleaned up the basement, which had been used mainly for storage, creating a living space for the new Pit Spitter.
"We frantically got it cleaned up and ready for him," recalls Shawn. "He was really nice, and the kids got attached to Chase."
Ironically, Wheatcroft didn't stay long—two weeks later he was drafted by the Oakland A's organization. After pitching in 16 games for the Athletics Gold team in 2019, the A's released him in March of 2020.
In 2020, the Aldermans hosted pitcher Trenton Wood and outfielder Crews Taylor.
"When Trenton arrived, the first thing he told us was that during the season he was going to propose to his girlfriend," says Shawn. "He asked us to help him find a beautiful spot to propose to Cassidy."
Eventually Wood popped the question at a picturesque lighthouse in Frankfort, and Cassidy accepted. "In two weeks, we pulled together a wedding in Traverse City during the summer," recalls Shawn.
The young couple was married on July 25 at Mayfield Pond. They now live in Troy, Ohio, where the Aldermans have gone to visit them.
Taylor, a slugging outfielder with both speed and power, lived with the Aldermans for two seasons. Playing at North Georgia University earlier this year, Taylor led the Peach Belt Conference in home runs, doubles, runs scored, slugging percentage, and total hits. His 23 homers was sixth most in NCAA Division II this season, and he had 18 stolen bases in 18 attempts.
"Crews is being scouted by several major league teams," says Shawn, who admits she's not a big fan of major league ball. "Not till Crews is on a team," she says with a laugh. "We love the college kids with all their passion and drive. They're hoping to be drafted. It's not the end of the road for these guys."
All of their Pit Spitters have formed warm relationships with the Aldermans, especially their sons. "We truly love having them," says Shawn. "They're our boys' big brothers.
This year, the Aldermans are hosting Dallas Duarte, a promising catcher from the University of Hawaii. "He's quiet and respectful," says Shawn. "Like all of the guys, he's been great."
Trending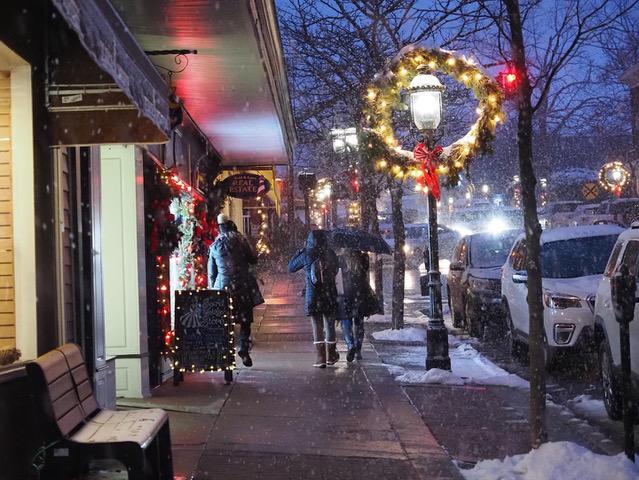 Jump Start Holiday Shopping
Downtown Petoskey hosts their Holiday Open House on Friday, Dec. 2, from 6-9pm as Santa flies into town to light the giant...
Read More >>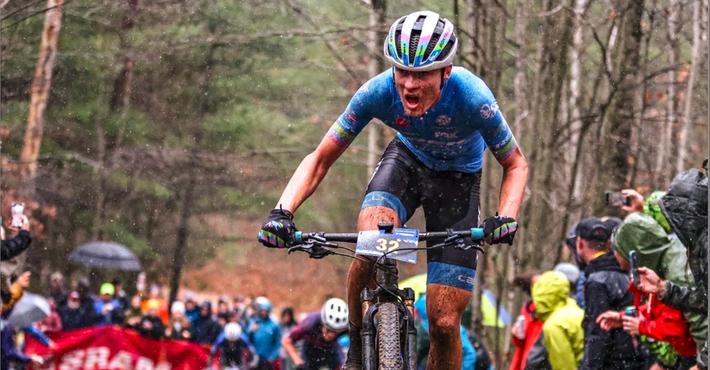 A New Gear
If last week's snow made you think the two-wheeling season is over, think again. Tuesday, Nov. 29, is the official l...
Read More >>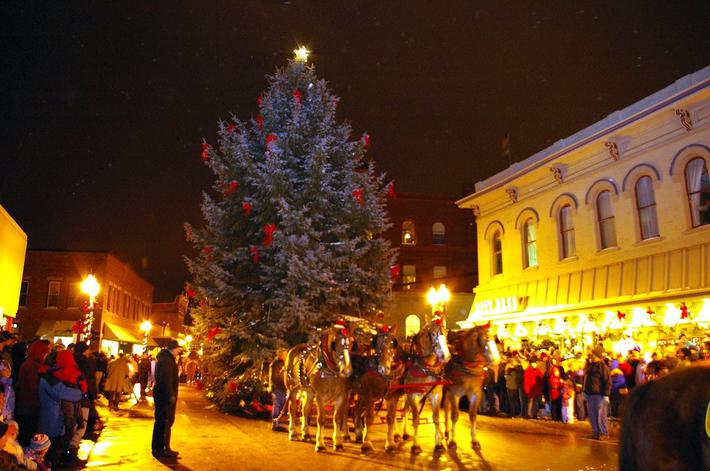 Jingle All the Way to Manistee
The town of Manistee is going into full holiday mode—and going back in time—this weekend. Friday, Dec. 2, the ...
Read More >>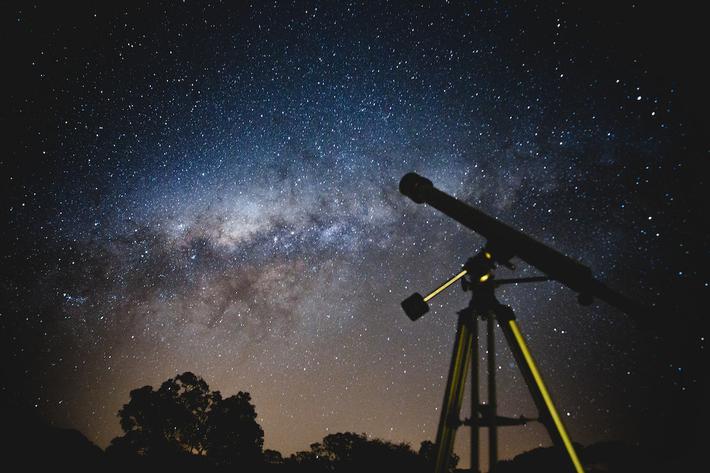 Aim for the Stars
Aliens may walk among us, but this weekend it's our turn to wander through the galaxy. On Saturday, Dec. 3, the Denn...
Read More >>