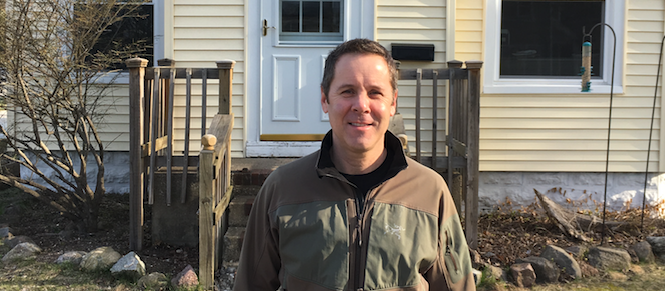 Home Sweet Homestay
A group of Traverse City homeowners working for the right to rent out what they own
On an average night, 2 million people around the world are sleeping at Airbnb rental properties. Since Airbnb's 2009 inception, the online short-term rental marketplace has grown exponentially. Yet, despite the global embrace of platforms like Airbnb, or the slightly less popular VRBO, short-term rentals have yet to make a substantial impact in Traverse City.
That's because of a 25-year-old ordinance that heavily regulates short-term rentals within the city limits — an ordinance some in Traverse City are working hard to change.

The ordinance breaks short-term rentals into two categories: vacation rentals and tourist homes. A residential property would qualify as a "vacation rental" if the homeowner were to rent to a guest an entire home, condo, or unit. A tourist home, meanwhile, operates more like a bed and breakfast, where the homeowner rents out rooms in his or her house but is still present while guests are there.
In the City of Traverse City, vacation rentals are prohibited, while tourist homes are allowed on a highly regulated basis. A homeowner wishing to Airbnb his residence as a tourist home must provide off-street parking and can't give guests separate kitchen facilities. A house with an apartment above the garage, for instance, can't be used as a tourist home. Instead, the homeowner must always rent out part of their main living space. Most crucially, no tourist home in Traverse City can operate within 1,000 feet of another tourist home.
An informally organized lobby group called Responsible Home Sharing – Traverse City is fighting to loosen short-term rental regulations in the city. The group wants to bring about an amendment to Traverse City's 25-year-old ordinance — one that acknowledges the way travel has evolved since Airbnb and VRBO rose to prominence.
"Things have changed," said Diane Kolak, a core member of the Responsible Home Sharing. "People travel differently than they used to. And if the city doesn't update this ordinance, we're going to miss out on a big opportunity to attract more tourists as the years go on and as this type of accommodation becomes more popular."
Kolak thinks Traverse City's restrictive ordinance might be scaring away potential visitors, particularly younger people traveling on tighter budgets. In the summertime, when local hotel rates skyrocket and vacancies are almost nonexistent, short-term rentals could be a compelling alternative for visitors. Thanks to the local ordinance, though, that alternative isn't there.
Durbin believes the limitations in Traverse City could be encouraging some travelers to look elsewhere for the vacation experiences they want to have. While preparing to go before the City of Traverse City Planning Commission to make a case for short-term rentals, Durbin spoke with city officials in either other communities throughout Michigan. The cities — Holland, South Haven, Grand Haven, Saugatuck, Frankfort, Suttons Bay, Elk Rapids, and Charlevoix — all have similarities to Traverse City in terms of proximity to water, small town feel, and summertime tourist season. They all also allow "unhosted" short-term rentals, which means homeowners can rent out their residences when they leave town. There is no need for the host to be present during a guest's stay.
Durbin does acknowledge that there are legitimate concerns about allowing Airbnb and VRBO to operate freely in Traverse City. One big worry is that allowing unregulated short-term rentals would turn quiet, quaint family neighborhoods into loud party destinations. Another is that real estate investors would take advantage of the system by coming into Traverse City, buying up a slew of residential properties, and renting them out at exorbitant rates.
The Responsible Home Sharing group is trying to be receptive to these concerns. In particular, Durbin wants to prevent a situation where short-term rentals in Traverse City become a cash cow for people who don't live here. Such a shift, he says, would cut into long-term rental availability in Traverse City, which is scant to begin with.
As such, the Responsible Home Sharing group is not asking the Planning Commission to dispense with any and all regulations. Instead, the group is proposing two basic but significant changes to the existing ordinance.
The first change would eliminate the 1,000-foot radius rule that currently limits tourist homes in the city. As is, tourist home permits don't expire, which means that if one person in a neighborhood has a permit, no one else in the vicinity can do any short-term renting unless that person gives up their license. The rule also means that there is only space for about 20 tourist homes in the entire city.
The second change would allow for "unhosted" stays. Durbin, who has illegally rented out his home in the summer on two previous occasions, says this point is crucial. On both occasions, Durbin rented his home to vacationers when he was out of town. On both occasions, he received cease and desist letters from the city. And on both occasions, his guests had memorable visits that would have been fundamentally different as "hosted" stays.
"I try to think about how different their experiences would have been if I were there, sitting on the couch watching the Tigers game when they got back from the Dunes," Durbin said.
To alleviate some of the fears that people have about vacation rentals, the Responsible Home Sharing group also wants to limit short-term renting in Traverse City to primary residences. To earn legal tourist home designation — and to list on Airbnb or VRBO without fear of getting a ticket or a cease and desist notification — a homeowner would have to provide proof of primary residence. This requirement would effectively take investment properties or second homes out of the mix. Durbin also thinks a primary residence rule would make hosts more accountable, thereby limiting concerns about loud and unruly guests.
"These are our homes," he said. "We're not going to let just anybody come and stay there. We have a vested interest. It's my bed. It's my furniture. It's my dishes. It's my neighborhood. And there are also already safeguards in place, where both the host and the guest are getting rated and reviewed, and where there's a security deposit in place that guests want to get back."
According to Missy Luick, a Planning and Engineering Assistant with the City of Traverse City, the Planning Commission is currently looking at several amendment considerations that could change the city's short-term rental ordinance. Key considerations include eliminating or shortening the tourist home operation radius and allowing "accessory dwelling units," such as guest houses, granny flats, or other structures that are separate from the main residence.
The commission might also start regulating tourist homes differently depending on their "intensity" levels. Intensity could be determined by the number of guests a property has each year, how often the property is rented, or how seasonal the property's rentability is.
These considerations will likely be discussed at length during upcoming Planning Commission meetings. A full schedule of 2018 Planning Commission meetings can be found at traversecitymi.gov/downloads/2018mtgscalendar.pdf. To learn more about Responsible Home Sharing – Traverse City, find the group on Facebook.
Trending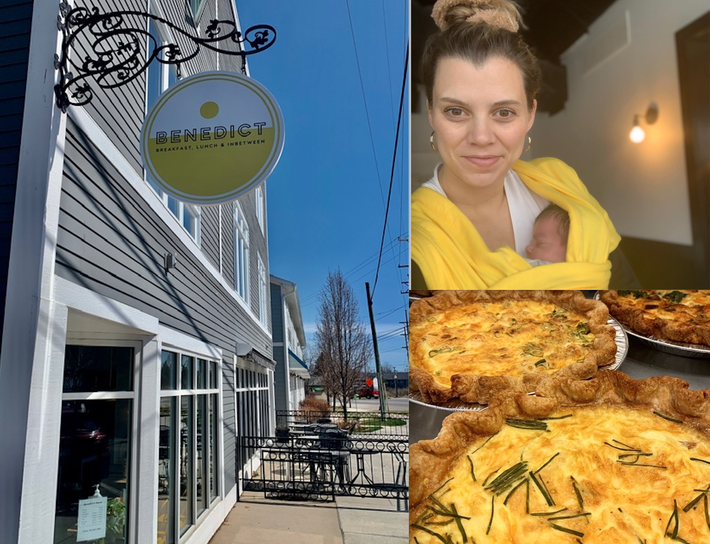 Benedict
No matter the weather, Traverse City's newest breakfast and lunch restaurant, Benedict, radiates a welcome as warm a...
Read More >>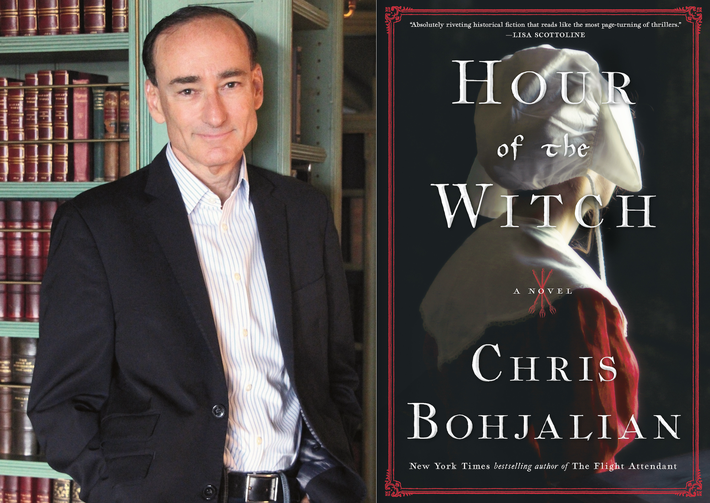 Sneak Peek: Chris Bohjalian to Talk with Locals Before Next Novel Drops
Award-winning author Chris Bohjalian is one of those people who was born to write. A schoolroom hobby-turned-carefully-hon...
Read More >>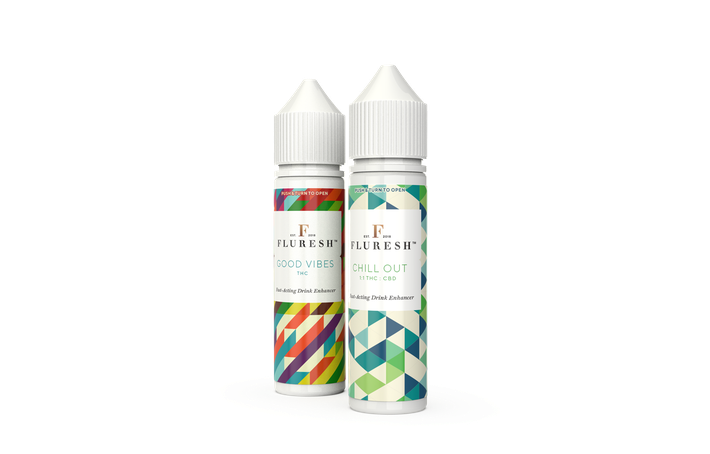 Eat, Drink, Rub: THC Products Review
Progress, thy name is marijuana. Despite what for any other industry would be major stumbling blocks — major disrup...
Read More >>
The DIY Lobotomy
"Did you read the review in The New Yorker of the new Philip Roth biography?" I asked my well-read conservativ...
Read More >>
↑