How the Music Gets Made
A look inside a TC recording studio
Live music is raw, passionate, spontaneous, immediate, magical, and temporary. Hearing a great band lock into a groove or ignite a moment of dancefloor revelry is electric precisely because of its ephemerality. When the song is over, when the house lights come up, when the band leaves the stage, there's no way to relive that magic in quite the same way again.
Suffice to say, there's a good reason that music studios exist. A live performance is fleeting, but a knockout studio recording is forever. If you think about your favorite band or songwriter, there's a good chance their definitive work is not a concert or a live recording, but a song or album with all the sparkle and shine of studio magic.
But what goes into creating and capturing that magic in a studio? How does a great live band convey what they do without an audience on hand? And how can you—if you are an aspiring musician—turn your songs into lush, beautiful recordings that will last forever?
For this week's music issue, Northern Express connected with one of the region's recording professionals—Mark Wilson, owner of New Leonard Media—to pull back the curtain on how the music we love gets made.
The Studio
New Leonard Media is a Native American-owned recording studio that specializes not just in music production, but also recording for podcasts, voiceovers, promotional materials, and even video. Wilson, New Leonard's owner and operator, says it's often necessary for studios in smaller markets like northern Michigan to do "a myriad of things" in order to pay the bills.
Still, make no mistake: Wilson is a music man to the bone. The New Leonard website describes him as "a lifelong DJ with a love of hip hop culture and the production of organic and classic boom-bap instrumentals." He also graduated from the Conservatory of Recording Arts and Sciences, an esteemed technical recording school based in Arizona; holds certifications in Logic Pro and Pro Tools; and welcomes musicians of all stripes into his studio, from rappers to folk singers to rock bands.
The Clientele
So who exactly shows up at a northern Michigan studio to lay down a track or record an album? According to Wilson, it's a motley crew of different clients. (Not to be confused with hair metal legends Mötley Crüe, who haven't swung by just yet.)
"I've tracked a lot for people where their grandma just loves their voice and they want to have a compilation of some of their songs, either originals or covers," Wilson explains. "In those types of situations, we can get the backing tracks and basically just record their voice, karaoke-style."
Other times, the clients coming into New Leonard are hobbyists who enjoy playing music together and just want to create a document of that experience. A few weeks ago, Wilson recorded a family of musicians who all live in different parts of the country. When the family members found themselves Up North at the same time, they took advantage of their fleeting proximity by booking some recording time. "My studio was suitable for that [project]," Wilson notes. "It was banjo, violin, guitar, and singing, and it was really just a family thing, where there's not a lot of high pressure for what the release is going to look like. They were just having fun, and we could give them something good and professional sounding."
Occasionally, a larger project will roll through New Leonard's doors. For instance, over the years, Wilson says he's worked with a noted producer who has both local roots and a record label full of "larger touring bands." Sometimes, those bands would come to northern Michigan to work on their albums, and the New Leonard team would get the call to lend a hand.
The Recording Process
Regardless of who the client is, the big question is this: How do you actually go about making a professional-sounding song in the studio?
In most cases, Wilson's go-to starting strategy is to lay down what is called a "scratch track." A scratch track is essentially a rough sketch of a song, not meant to act as the final recording but instead as a map that the audio engineer and the artist can use to navigate the rest of the recording process.
"If it's a band, they'll play together once with a metronome in their headphones, so that the timing stays correct," Wilson explains. "We call that recording the scratch track. Then we'll go back through and record each player separately, one at a time. So, for example, we'll play just the acoustic guitar, and I'll put [that player] in the booth and mic it up properly and record that audio alone. We do that for all the individual parts, playing along with the scratch track until we have everything. Then, in the end, we get rid of the scratch track and mix all the parts to build the final song."
In most cases, Wilson says artists or bands only need to bring their instruments and themselves to the studio to record. New Leonard—and any other professional recording studio—is going to be fully equipped with all the necessary gear, like microphones and mixing boards. There are some exceptions to that rule: For example, Wilson notes that he doesn't have a grand piano at his studio, which might mean going somewhere else to get a piano track if the artist wants or needs one.
The Frequently Asked Questions
If you are thinking about booking some studio time to record a song or make an album, you probably have a few big questions you want answered before you write a check and schedule the recording block. We asked Wilson some of the most frequently asked questions so we could provide a crash course on what you need to know.
How much does it cost? This question, Wilson says, is the toughest to answer, if only because there are a lot of different variables at play with any given recording project. Everything from how big the band is to how much the musicians have rehearsed can impact how long it takes to record, which in turn can add dollars to the final bill. In most cases, Wilson says his recording projects land somewhere between $50 and $2,000.
How can you prepare? While some legendary albums were crafted by bands just hanging out, jamming, and writing songs in the studio—if you watched last year's The Beatles: Get Back, you know what we're talking about—Wilson says that approach isn't necessarily ideal and can be extremely expensive for the average person or band. Instead, he encourages artists to come well-rehearsed and with a good idea of what they want to accomplish in the studio. Musicians who know what they are hoping to record and who can nail their parts in a few takes will get more value out of a studio time than artists hoping to "figure it out" in the moment.
What can a studio offer that a DIY approach can't? With the advent of GarageBand and other recording software technology, it became way easier for artists to make decent-sounding music at home, without the help (or cost) of a professional studio. For his part, Wilson doesn't view home recording as a "rival" to the services he provides. In fact, he even encourages prospective clients to try their hand at recording, layering, and mixing music on their own. "No matter what level you consider yourself as a recording artist, that's going to be your scratch paper," he says. "You need to have that freedom to play, record, and listen back, because those are the types of things that will make you more prepared before hiring somebody to help produce your music."
As for the value that an expert can provide, Wilson points to two things: objectivity and time. Having an extra set of (impartial) ears on your music, he says, is valuable for guiding any musician toward a better finished product. As for time, Wilson notes that many of the steps involved in producing a superior studio recording are time-consuming and tedious. "If you know a person who can do it faster, or is just willing to do it, that's valuable," he says. "Often, if someone has the budget, they would rather pay somebody else to tune their vocals or edit the drums, simply because those aren't the sexiest parts of the process."
Learn more at newleonard.com.
The Future of Studio Anatomy
Since 2012, Studio Anatomy has been a key cog in the Traverse City music scene, with owner Brian Chamberlain turning the business's basement digs in downtown TC's historic Arcade building into a hybrid recording studio, music venue, record shop, and all-around hangout for music fanatics.
That chapter of Studio Anatomy has come to an end. Earlier this year, Cherry Republic announced that it had purchased the Arcade building and would be renovating and repurposing the structure as its new Traverse City location. That news meant long-running leaseholders like Studio Anatomy would have to move out by Sept. 7 and find new homes. When Northern Express reached out to Chamberlain for this article, he said the studio had finished out its final sessions several weeks ago and that he was busy packing up the space and "working on finding a new location for Studio Anatomy."
In March, when news broke about Cherry Republic's purchase of the Arcade building, Chamberlain told Northern Express sister publication The Ticker that he was in talks with the management for Cherryland Center about potentially converting the old Younkers department store space as a new home for Studio Anatomy. Chamberlain envisions the space becoming the home for not just a recording studio, performance venue, and record shop, but also a cluster of artist studios, an art gallery, an indoor skate park and roller rink, a brewery, and more.
That plan is still in the works: On Aug. 19, Studio Anatomy will team up with the Traverse City Roller Derby to host a "Save The Studio Benefit Show." The event will take place at Howe Arena and will feature local bands Tiny Tree, Ficus, Avid Kain, Infinium, and Captain Lemo. Tickets are $20 in advance or $30 the day of the show, and can be purchased online at studioanatomy.com/shows.
Trending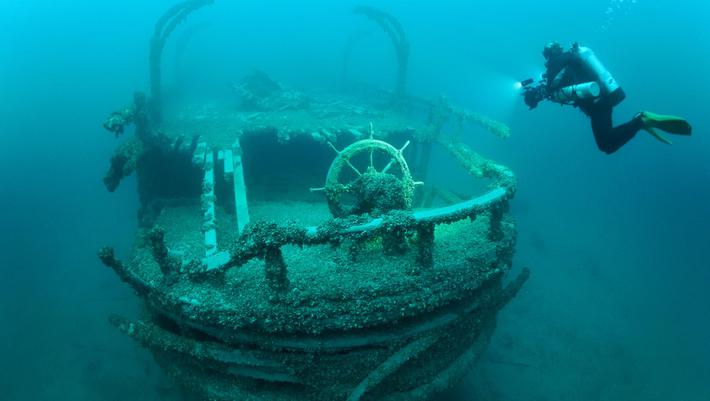 Shipwreck Whiskey: What's Happening with the Westmoreland and its High-Proof Treasures?
Few shipwrecks in the Great Lakes pique the fascination of armchair treasure hunters as much as the Westmoreland, a cargo-...
Read More >>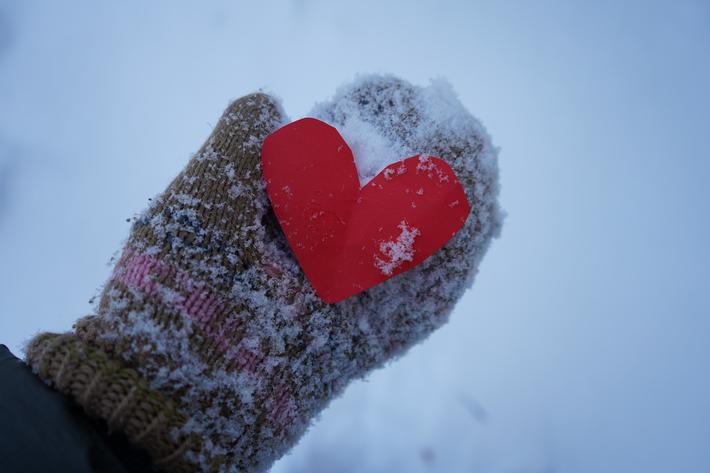 Merry Mittens
The Mitten Real Estate Group of Traverse City is helping make the season bright by kicking off their first Mitten Drive, w...
Read More >>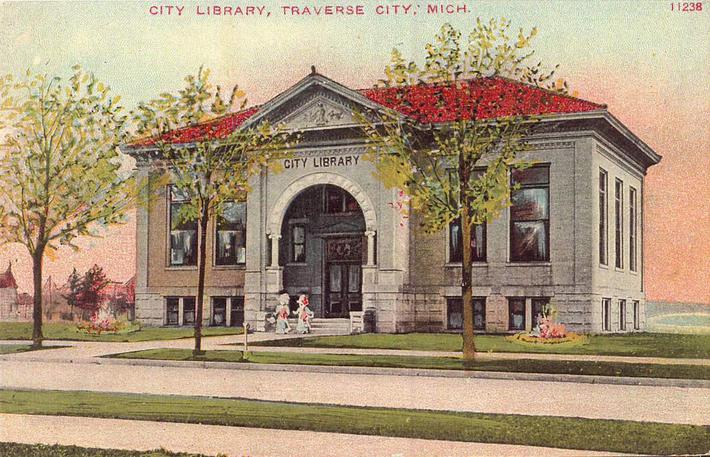 A Literary History of TADL
Next year, the Traverse Area District Library (TADL) will celebrate 155 years of lending books and knowledge in northern M...
Read More >>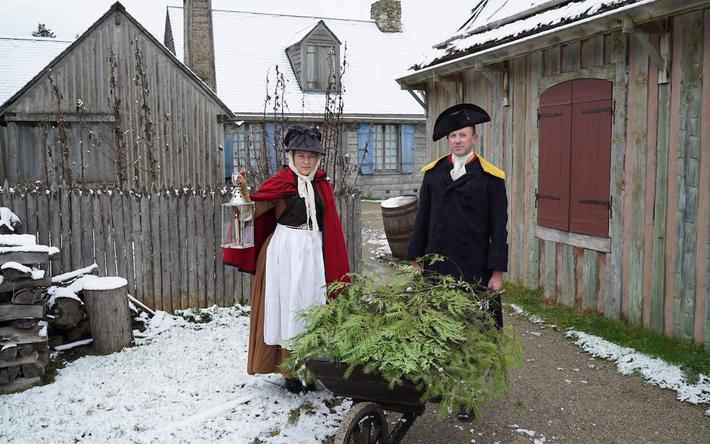 A Colonial Christmas
Christmas is coming to Colonial Michilimackinac in Mackinaw City on Dec. 9. Storytellers will bring to life the stories of...
Read More >>