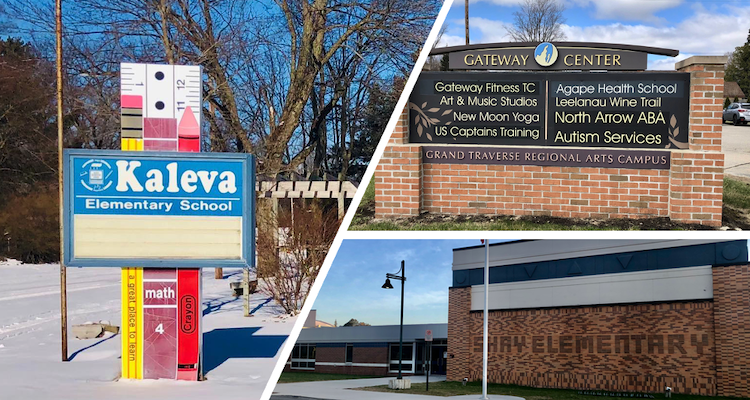 How to Recycle an Elementary School
Communities respond to dwindling headcounts and aging infrastructure
What do you do when a school building gets too old or out of date? What about when there aren't enough students to fill the classrooms? These questions are becoming more common across northern Michigan, and we've seen elementary schools have to make major changes to adapt to failing infrastructure and shifts in the youth population.
Some of those major changes are coming to Harbor Springs, where residents recently voted yes on a $41.85 million bond proposal connected to Harbor Springs Public Schools (HSPS). The proposal—put forth after a 2019 facilities audit—includes remodels and expansions for the middle school and high school facilities and improvements to Ottawa Stadium and the district's community pool.
The bond funds also service two important updates on the elementary side. One is the construction of a new K-4 elementary school to replace the aging Shay Elementary building, which was built in 1954. The plan is to demolish the existing school for a total rebuild on the same site.
"It really has outlived its usable life as far as school is concerned," says Michael Behrmann, HSPS superintendent.
Currently, HSPS operates two elementary schools: Blackbird Elementary, which houses grades K-1, and Shay, which houses grades 2-4. The new version of Shay would bring all of those students under one roof, making the district's elementary operations far more efficient.
"We would relocate all of Shay's present students to any open space, including at Harbor Springs Middle School and Blackbird Elementary," Behrmann says. "We would have to relocate them for probably what would amount to two school years so that the present building could be demolished and a new one built in the present location."
Blackbird—the second piece of the puzzle—will then get new life as an early childhood center. The bond will fund renovations to the school to keep it open for childcare and preschool students, which Behrmann says there is a great need for in the community.
What Else Can You Do with an Elementary School?
Other Up North towns have faced similar needs for improvements (or shrinking numbers) which have brought about the closure of schools rather than rebuilds. On the bright side, though the doors may have closed on one chapter, several former elementary schools have been repurposed to serve the community. Let's take a look at a few that have completed their metamorphosis, as well as those still waiting to sprout their wings and fly.
Kaleva Elementary School > Maple Grove Township Community Center
This Manistee school sat vacant for 13 years before Maple Grove Township stepped in last year, eyeing the property for a new gathering spot in the community.
"The township board decided that anything that was to promote health or well-being or education for the community, [would have] free occupancy in the building," says Cynthia Asiala, committee chair of the new Maple Grove Township Community Center.
In January, the doors opened to offer residents an indoor walking space (think mall walking in a new setting), and—after some major elbow grease was applied by volunteers—there are now open gym nights and exercise classes offered in the gym. Artists have begun to use the school as well; classes on jewelry, mosaics, sewing, photography, and cooking have popped up inside, with more to come this summer. Asiala notes that to date, all of the programs have been offered free of charge.
Longer-term partnerships are forming in the space, with Bethany Lutheran Church's food pantry moving in as one of the first full-time tenants, followed by offices for the Village of Kaleva and Maple Grove Township. A permanent art room has also been established, while other makers and classes rotate in and out. Asiala says that the Michigan State Police are considering having a station at the Community Center.
This spring and summer, plenty of new opportunities and ideas are brewing, from programs for kiddos 0-8 held by the Great Start Collaborative to a babysitting certification class offered by a local 4-H group. Asiala hints at a possible community garden, as well as future improvements to the nearby playground and softball fields.
"I have to give full credit to the township for being willing to take the risk," she says. "So far, [the reaction from the community] is totally positive. Everyone who comes in is amazed at what shape [the building] is in and what we've done already to get it in use."
Norris Elementary > Grand Traverse Regional Arts Campus / Gateway Center
Seven years ago, the former Norris Elementary School on the corner of Cherry Bend and M22 was transformed into what is interchangeably called the Grand Traverse Regional Arts Campus or the Gateway Center, the latter for its position as the gateway between Grand Traverse and Leelanau counties.
Inside, classrooms have become art studios for painting, photography, and more. While there's no longer a rope climb or a game of dodgeball afoot, you can still get a workout at New Moon Yoga Studio or Gateway Fitness Gym. Two local business and tourism drivers—Leelanau Peninsula Wine Trail and the Leelanau Chamber of Commerce—also call the building home.
There is even still a connection to education, though now it comes in the form of adult learning. Agape Health Care Schools has its Traverse City office on site, offering training classes for nurse aides, pharmacy techs, EMTs, first responders, and folks looking to brush up on CPR and first aid.
Oak Park > Bridgeway
Some locations, like Traverse City Area Public Schools' Oak Park Elementary, have risen entirely from the ashes, switching gears from being a traditional K-6 to serve another segment of our students—in this case, children with autism.
Oak Park closed in 2007, but today is the main campus of Northwest Education Services' Bridgeway program. The program, designed for students with autism spectrum disorder, has a class size of just 4-6 students and emphasizes individual student needs when it comes to the education experience. NorthEd leases the building from TCAPS and employs not only teachers and teaching assistants but also occupational therapists, physical therapists, school social workers, speech and language pathologists, and school psychologists.
Interlochen Community School > Back Under the Interlochen Umbrella
You've almost certainly seen this school in the news in the last year. Interlochen Center for the Arts (ICA) had leased the school to TCAPS in 1950 for "public school purposes," but a dispute over the property arose after TCAPS discontinued operations in 2016. Hope sparked for the school from 2017 to 2019 when it was used for a homeschool program, but funding issues with the Michigan Department of Education brought that to a halt. In 2020, ICA decided they wanted Interlochen Community School back, and—after some legal proceedings—got their wish.
So what's the plan now? For starters, the school is on deck to host ICA's Arts Discovery Day Camp this summer. A joint press release from ICA and TCAPS released in March also mentioned that ICA has "begun exploring the feasibility of utilizing part of the Interlochen Community School property for a much-needed daycare," and that other options being considered "include after-school extracurricular arts programs for Traverse City-area children, early education programs, joint programming with the Interlochen Public Library, and arts classes for adults through Interlochen College of Creative Arts."
Trending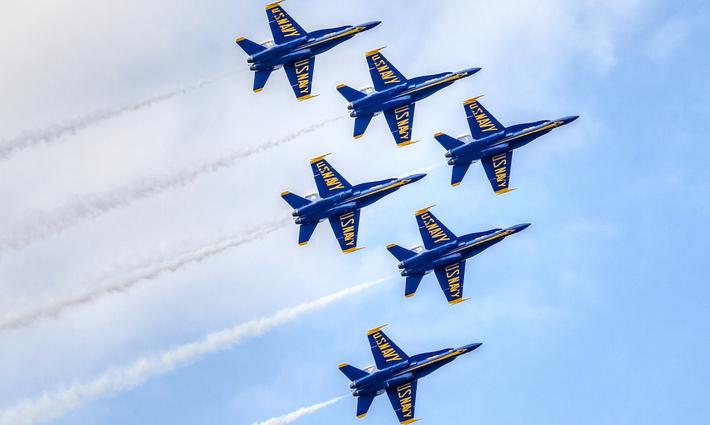 The Wind Beneath the Blue Angels' Wings
Crowds gather along Grand Traverse Bay to gaze into the sky for the biggest beach bash of the year. A voice shouts, &ldquo...
Read More >>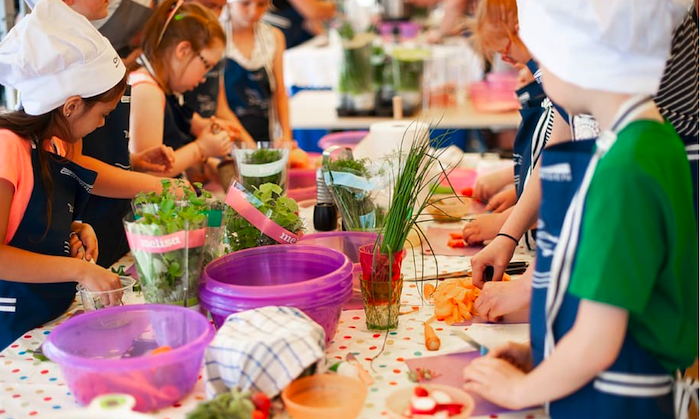 Creative Solutions to Food Insecurity
Food insecurity remains an ongoing concern in Michigan, with the nonprofit Feeding America reporting that in our state, 1 ...
Read More >>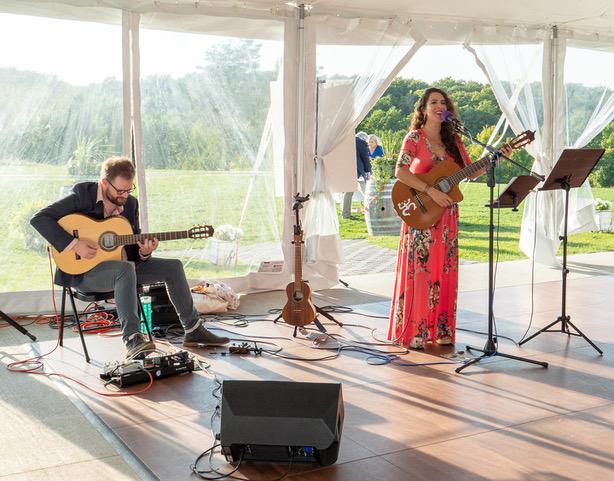 In Gratitude
"In Gratitude," a free community concert, will be held at 7:30pm on June 30 to thank the many donors and suppo...
Read More >>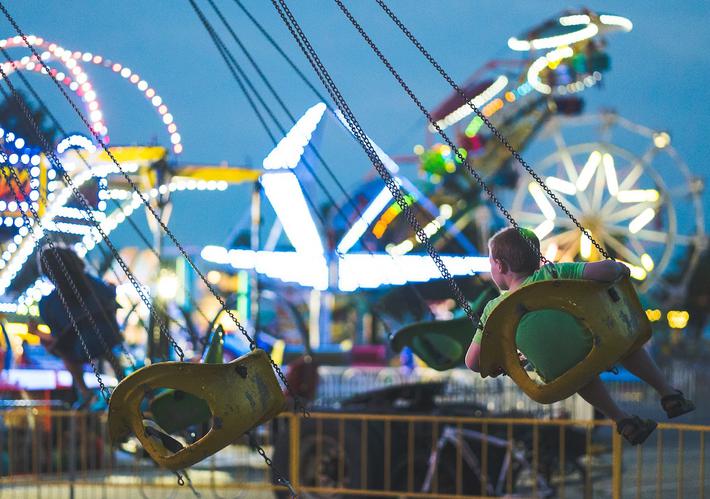 Forest + Festival = Fun
For more than 80 years, folks in Manistee County have been celebrating the Manistee National Forest Festival. This year, t...
Read More >>
↑