Ice Man
Russ Ryba and his cult of frozen Straits-crossing fat tire bikers
During most of the year, Mackinac Island is a busy, bustling tourist destination, sometimes seeing as many as 15,000 visitors in a single day. During the winter, though, the island is more or less left to the roughly 500 people who actually live there. As the Mackinac Straits freeze over and ferry schedules taper off, getting to the island becomes a challenge.

For Traverse City's Russ Ryba, that "challenge" is an opportunity for grand adventure.

Most years, as the Mackinac Straits freeze over, an ice bridge forms from St. Ignace to Mackinac Island. Ryba, who grew up on the island, says it's not uncommon for tourists and locals alike to cross the ice bridge, whether on snowmobiles or cross-country skis. His weapon of choice, meanwhile, is a fat tire bike.

He isn't the only one. A few years ago, Ryba decided to try the bike ride to Mackinac Island for the first time. He came back from the trek armed with a collection of stunning photographs and stories to tell. Those stories spread on Facebook and through word-of-mouth, and before he knew it, Ryba found himself acting as an unofficial guide for other bikers wishing to cross the Straits in the winter.

"I've made a lot of friends doing it," Ryba said. "When I did it the first time, I posted some pictures on Facebook, and a lot of people were like, 'Hey, I want to do that too.' So the next weekend I went, I reached out to those people. I think I ended up leading a group of 12 or 15 people, and I didn't even know a bunch of them. They just showed up, and now we're all good friends."

Now, Ryba has a growing list of people he's supposed to call if and when the ice bridge forms. Still, for the most part, the idea of crossing the straits on fat bike or snowmobile is a closely kept secret. Mackinac Island does not advertise or recommend the ice bridge to tourists, and the Coast Guard has cautioned that crossing the ice bridge is dangerous.

Ryba acknowledges that this type of trek is not without its risks. The ride itself is 5 to 7 miles one way, depending on points of departure and arrival. Ryba says the trip there is easier and safer, as riders usually tackle that part of the trip in the morning, when visibility conditions are good and temperatures are warmer. The winds on the Straits also tend to blow in a west-to-east direction, which means bikers traveling from St. Ignace to Mackinac Island largely have the wind at their backs.

The return journey is dodgier. As the sun dips and temperatures drop, Ryba says it becomes much more brutal and much less safe to be out on the ice. To make matters more challenging, riding back means riding into a 10- to 20-mile-per-hour headwind. The wind and the frigid temperatures combine with the inherent challenges of biking on ice and snow to create a journey that is not for the faint of heart.

"It's really, really hard, the biking itself," Ryba said. "Fat biking is a lot of friction. It's not like road biking. It's constant work, and there's no coasting. So you need to be fit enough to pedal for an hour or an hour and a half into a sustained headwind."

Despite the challenges, Ryba loves making the journey, and most of his fellow riders do, too. Perks range from breathtaking photo opportunities to experiencing Mackinac Island with next to no tourists around. In particular, Ryba loves getting out on the ice and seeing the vast expanses of the frozen Straits stretching out in every direction.

"There's really not much like it," he said. "You're out on the ice, and the island is the closest thing to you. It's like being out in the middle of a pure white desert. Once upon a time, I saw the sun set under the Mackinac Bridge, and that was amazing."

So how can interested bikers, snowmobilers, or cross-country skiers find out when the St. Ignace-Mackinac Island ice bridge has formed? Ryba mostly counts on his relatives who live on the island for the go-ahead. Every year, the islanders collect their discarded Christmas trees at the back of the island. As the Straits freeze, people go out on the ice and drill holes to test for depth. Each hole gets a Christmas tree, and the trees gradually form a trail out into the frozen expanse. He says a consistent line of trees into the distance means that the ice bridge has formed.

Interested parties can also learn about the state of the ice bridge online. On January 25, the Coast Guard issued a press release that it was closing the waters between St. Ignace and Mackinac Island for boats, "to facilitate the development of ice." This announcement is likely a harbinger for the impending formation and opening of the ice bridge. What folks choose to do with that information … well, that's up to them and their backbone to decide.

Tips for a Safe Crossing
Anyone who attempts to cross the St. Ignace-Mackinac Island ice bridge needs to understand the risks and prepare accordingly. Here are a few tips that Ryba recommends riders follow when preparing to make the trip for the first time:

Have the right gear: It goes without saying that a fat tire bike is essential for this particular bike ride, but so is plenty of warm winter clothing. Hats, gloves, multiple layers of clothing, and even ski masks are a must. Covering every patch of skin possible — especially for the return ride into the wind — is essential for an enjoyable, safe experience. In particular, Ryba recommends Bar Mitts — a special brand of winter cycling gloves that affix to the handlebar itself.
Check the weather: Ryba cautions riders against attempting to cross the ice bridge during snowstorms or other times of low visibility. Not only is it possible to get lost out on the ice, but snowmobilers can also be a huge danger if they can't see you.
Mind the clock: Speaking of visibility, it's important to keep daylight in mind for both legs of the trip. Ryba recommends departing the island no later than 4:30pm, allowing plenty of time to get back to St. Ignace before the sun sets.
Don't splash: Ride too fast through puddles on the ice, and you'll end up splashing yourself or other riders. Being wet and cold out on the ice is dangerous and an easy way to guarantee a miserable trek, or risk hypothermia. To stay dry, Ryba recommends keeping an eye out for water buildups on the ice and significantly slowing down when going through them.
Don't go it alone: A buddy system is smart for this type of trek — especially for first-timers. Rather than try to cross the ice alone, recruit a few friends to join you. That way, if something goes wrong, there are people who can lend a hand or go find help.


Trending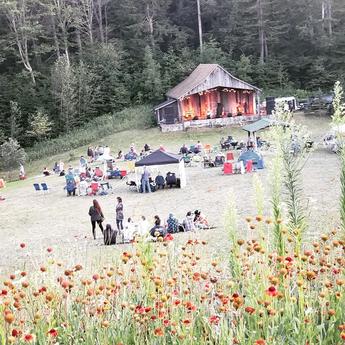 Farmfest: The Show Will Go On
Virtually every music festival is off the schedule for 2020, from Lollapalooza in Chicago to Coachella in Indio, Californi...
Read More >>
It Ain't Over Till it's Over. And It's Not Over.
There's a huge disparity between the well-being of white and black families in America. Median black household wealt...
Read More >>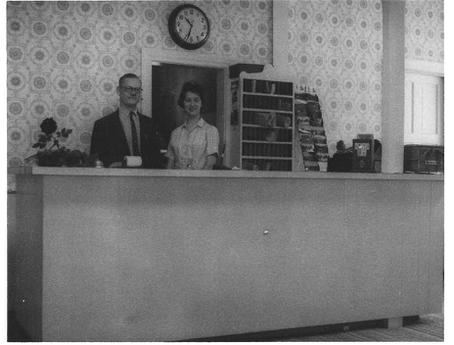 The Couple who Turned One Hotel into an Up North Hospitality Dynasty.
Stafford Smith is known as one of the region's foremost hospitality professionals, with iconic Northern Michigan pro...
Read More >>
Line 5 on Trial
Times were different when Line 5 was stretched underwater across the five miles of the Straits of Mackinac in 1953. The pr...
Read More >>
↑