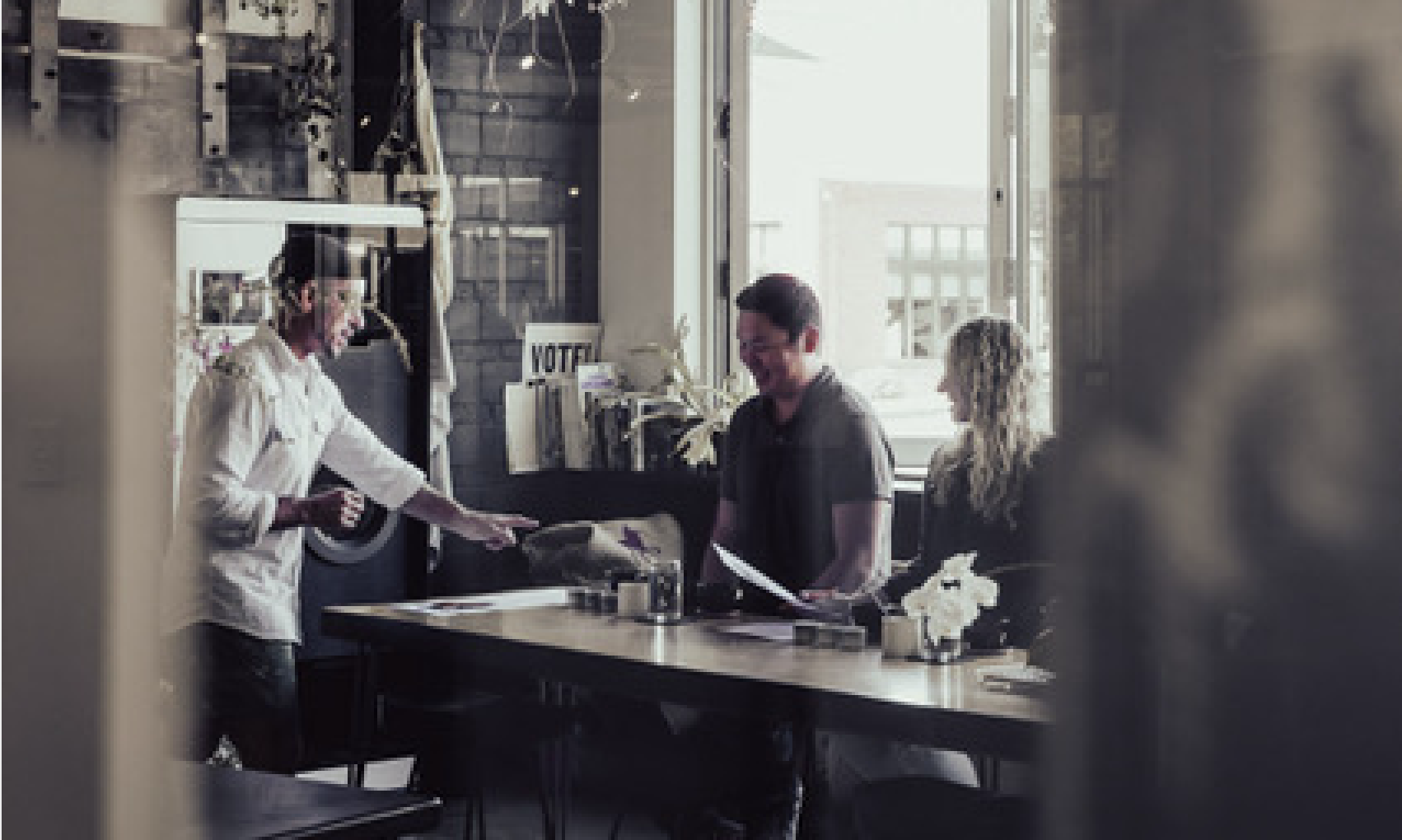 In Pursuit of the Perfect Cup
Chuck Korson offers the coffee obsessed — and curious — more than a taste of his expertise
Chuck Korson's quest to craft the best possible cup of coffee began in, perhaps, a not-unexpected place. He was working at Morsels, a petite coffee shop in Traverse City known for its bite-sized baked goods, espresso, and brew-to-order coffee.
Among those of us who rely on coffee as six so-what ounces of high-octane necessity, the intricacies of what ultimately goes into the making of your morning cup is hardly meaningful; it's little more than a liquid vehicle for quickly and painlessly transporting caffeine into your veins.

But for those whose devotion to coffee's design has become a lifelong experiment you never tire of refining (or tasting), that morning cup can be a kind of map, and its contents' journey from tree to mug an obsession.
Korson was (and remains) one of the obsessed. And while his laboratory, so to speak, has evolved over the years, from the counter inside Morsels to his own garage to his own full-service coffee shop to, most recently, his own roastery and tasting room — Korson's dedication to the craft of creating an extraordinary cup of coffee remains.
Luckily for fans saddened by the fall 2020 closure of his 2015-founded full-service café BLK/MRKT, Korson is offering more than just a taste of his expertise. He's hosting guided, hands-on classes for both the coffee obsessed and coffee curious. The classes are held inside his Fortunate Coffee roastery and tasting room, which occupies the same sunny space as BLK/MRKT but focuses on his primary passion — the roasting process — and selling bagged coffee directly to customers and restaurants.
Korson offers two levels of instruction: a tasting class and a brewing class. The tasting option is intended for folks who enjoy and appreciate good coffee but don't have a grasp of how the beans' origins or different choices made in the roasting and preparation process can impact the end result. Korson says the course an experience for the senses and is intended to help students understand the differences in coffee.

"We try all of the coffee that I'm offering and just think critically about what we're tasting and smelling," Korson says. "I just want to give people an opportunity to make an informed decision about why they like or dislike a certain coffee, or a beer or wine, or a tea, or whatever. This is a great way for people to evaluate coffee without any preconceived notions and find what they like." Attendees also do a blind taste test to discover what kind of tasting notes most please their palate.
The brewing course is for those who want to nerd out a bit more. In this class, Korson leads students through the four key components of making a perfect cup of coffee; grinds, water ratio, temperature, and brewing methods. He covers a range of different methods, from French press to Mr. Coffee Maker.
"We focus on how to take a coffee that you like and get the most out of it. We experience the coffee at different stages of brewing. We smell it when it's dry coffee grounds, when water is first added to it, after the complete brewing time. I manipulate different variables for brewing coffee, and then we focus on dialing in a specific recipe [so] you can have a recipe for making a repeatable cup of coffee that you really enjoy at home."
Each class is 90 minutes long and are designed for up to four people at a time. He finds that keeping the groups small encourages more participation, inquisitiveness, and fun.
"I've tried doing bigger classes, and I just feel like people don't have enough time to ask questions. With four, there's a good amount of interaction that happens," he says.
As for Korson's favorite coffee and preference coffee for himself? True to his fascination for tinkering with the myriad options the craft of coffeemaking allows, his preference for what kind of coffee he wants and the way he decides to make it isn't ever static; what he liked two months ago is unrecognizable from what he enjoys today.

"I love a paper filter pour-over. Right now, I'm in love with Kona Coffee. Typically, I always gravitate towards Colombian and Ethiopian coffees," he says. "But I also like the coffees of Mexico. I think they're the most exciting coffees we've had this year as far as variety of flavors."
Korson typically runs the courses on Wednesdays and Saturdays, but he corresponds with attendees through email when they book to determine the best day and time. Tasting classes are $25 per person, and brewing classes are $35 per person. Classes can be booked online at www.fortunate.com/events.
Trending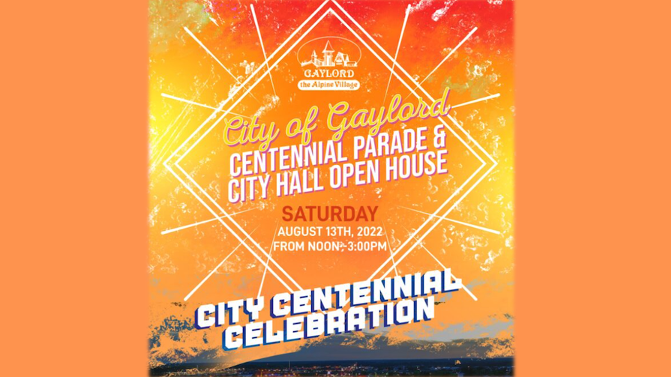 Centennial Celebration in Gaylord
The City of Gaylord is celebrating 100 years this weekend with a parade and City Hall open house. This celebration, just s...
Read More >>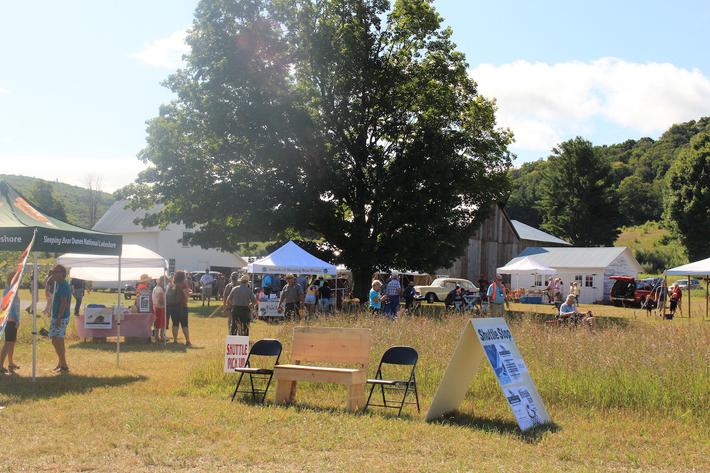 Life in the 1800s Comes Alive at Port Oneida Fair
Head to the Port Oneida Fair in the Rural Historic District of Sleeping Bear Dunes National Lakeshore to experience life a...
Read More >>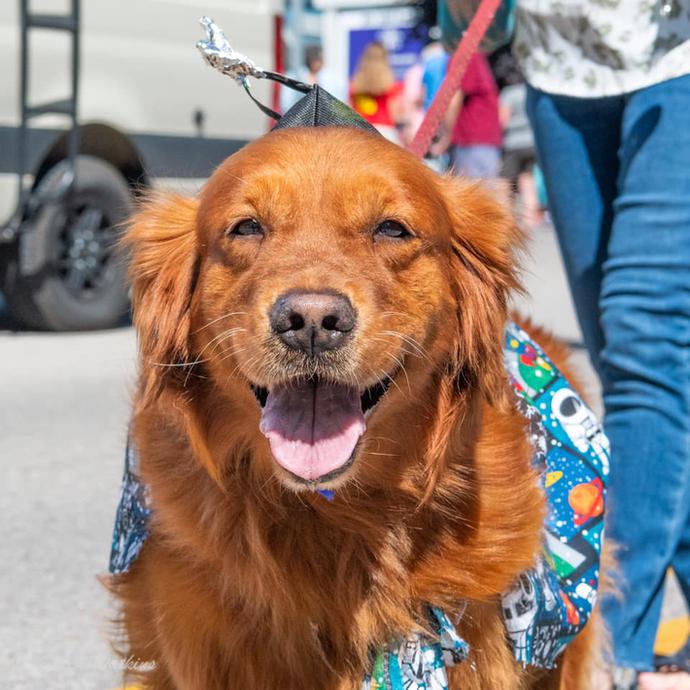 A Dog and Human Show: The Northport Dog Parade
We have three words for you: Northport Dog Parade. (If you really need more information than that, we suppose you can read...
Read More >>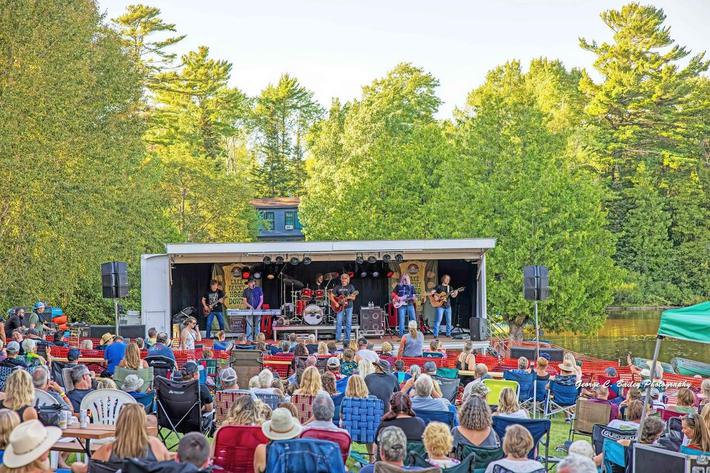 Following the Music
We wish we had infinite room in our Dates and Nitelife sections to alert you to every live music show in northern Michigan...
Read More >>