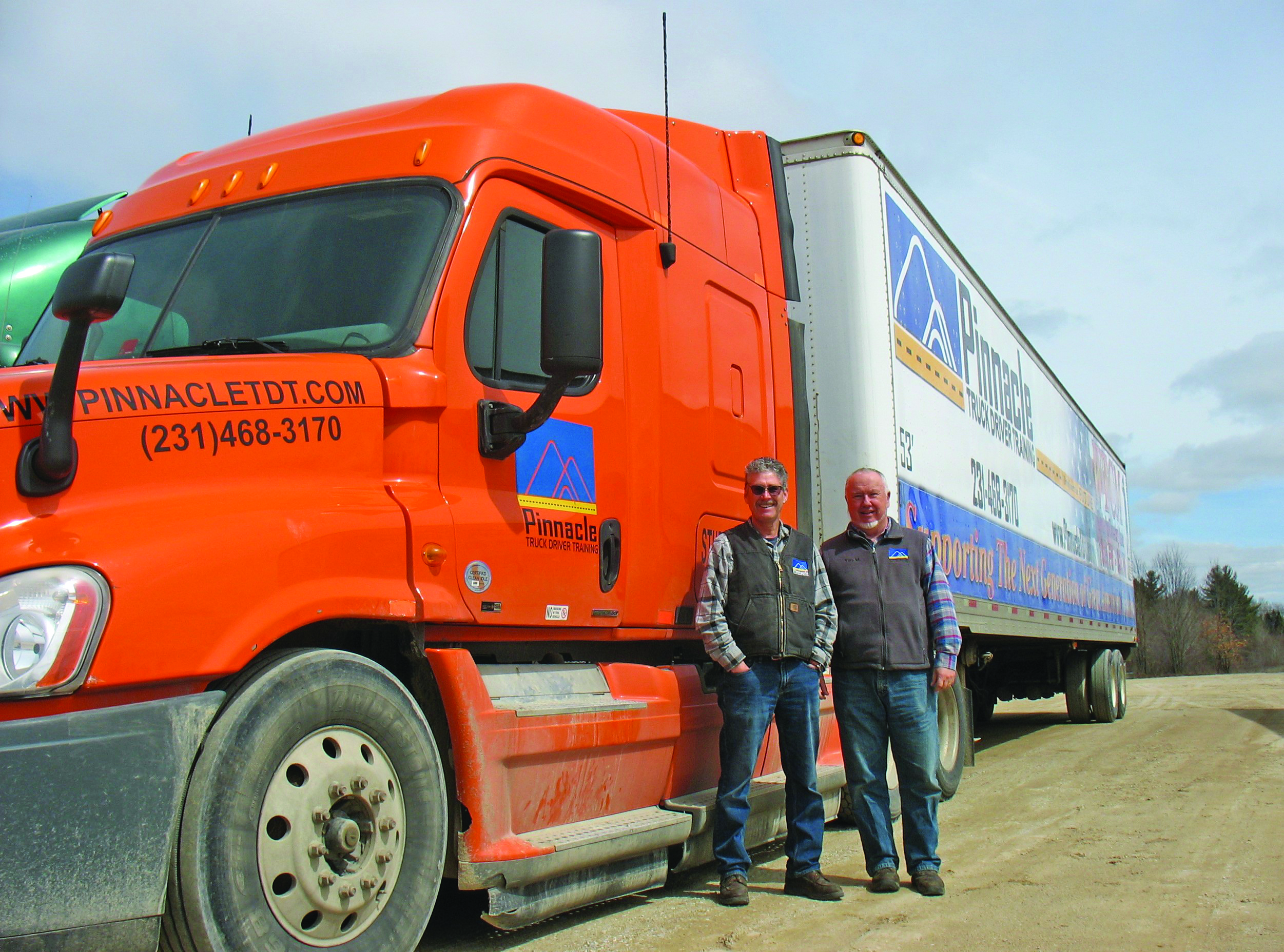 In the Driver's Seat
In short supply and in high demand, truckers and truckers-to-be are having a career heyday.
By Al Parker | April 27, 2019
An ongoing shortage of qualified truck drivers is having an impact across the nation, including at businesses in northern Michigan.

Industry experts estimate that between 60,000 and 100,000 drivers will be needed over the next decade to meet an already robust and steadily increasing demand for trucking services.

The shortage stems from several factors: an aging workforce, high driver-turnover rates, reduced capacity as a result of regulatory changes, increasing freight demand linked to online purchases, and lifestyle priorities that make competing industries look a lot more attractive.

"It's a bit of a challenge," said Lee Padgett, operations director of the Petoskey market for Preston Feather Northern Michigan Building Centers and Design Showrooms, whose fleet of trucks provides building materials and more for contractors across the region. "We offer competitive wages, a profit-sharing plan and a very nice benefit package to be competitive."
In addition to Petoskey, Preston Feather has locations in Traverse City, Gaylord, and Harbor Springs with about four or five drivers and delivery trucks at each location, according to Padgett.

On its website, the company lists an opening for a driver in the Petoskey store. The new hire will replace a veteran driver who's been with the company for 22 years but is relocating to North Carolina.

Other northern Michigan companies that have recently listed opening for truck drivers include Munson Healthcare, Wimsatt Building Materials, Central Transport, Great Lakes Wine and Spirits, Vesco Oil Corporation, Gordon Food Service, Pepsico, Ready Mix, NuCO2, Sysco, Schilli Transportation, JRGO LLC, Four Star Transportation, A&L Iron and Metal, Ryder, Northern Logistics, and ABF Freight.

The leading issue is turnover, said Kara Deniz, communications coordinator for the International Brotherhood of Teamsters, the labor union that represents thousands of drivers and warehouse workers.

"High turnover in the industry ties back to dissatisfaction," said Deniz. "Turnover is a reflection of poor wages and working conditions, such as being away from families for a long period of time."

Thanks to driver demand, however, those factors are changing.

Schneider trucking, known for their fleet of orange big rigs, made changes over the past few years to make driving more attractive, said Tim Martin (pictured above, right), who co-owns and operates Pinnacle Truck Driver Training with Tim Baker (pictured above, left).

"Two years ago, Schneider drivers would be out for three weeks, then home for four or five days," he said. "Then they went to out for two weeks, then out for one week. Now their drivers are home every weekend. That's going on in the industry."

In addition to lifestyle changes, pay has been steadily rising, said Martin. Now it's not unusual for a rookie driver to make $40,000 to $50,000 in their first year.

He and Baker are doing something about putting more big rig operators on the roads; their Pinnacle Truck Driver Training has trained more than 500 grads since the Cadillac school opened in 2013.

They hold classes Mondays through Thursdays, from 7:30 a.m. to 6 p.m. After 160 hours, grads are road ready, qualifying for a Commercial Driving License, or CDL.

"We train them to think like a professional driver and to act like one," said Martin, a former business school dean at Baker College in Cadillac, who serves as the company's president.
Tuition for Pinnacle's four-week program is $5,995, with many trucking companies offering tuition reimbursement programs. Schneider, for example, will cover $3,000 of the cost if the driver will work for the company for 90 days after graduating. "Other companies put together packages to attract drivers," said Martin. "Some make it possible for students to almost come for free."

Pinnacle also works closely with Michigan Works to secure tuition help for students.
Current federal regulations do not allow CDL drivers who are under 21 years old to cross state lines. They can drive within a state, but not outside it.

"A qualified 19-year-old driver can drive from Monroe, some 600 miles up to Iron Mountain in the western U.P., but he can't drive 30 miles from Monroe to Toledo," said Martin. "It's not right."
California Rep. Duncan Hunter has introduced the DRIVE-Safe Act, which would establish an apprenticeship program for individuals under 21 years old who hold a CDL, allowing them to driver state to state. Rep. Jack Bergman is one of several co-sponsors of the legislation, which is currently languishing in a transportation sub-committee.

As demand for freight transportation services keeps rising, driver pay also keeps climbing, according to 2018 data from the American Trucking Associations.

"The latest survey, which includes data from more than 100,000 drivers, shows that fleets are reacting to an increasingly tight market for drivers by boosting pay, improving benefit packages and offering other enticements to recruit and retain safe and experienced drivers, said ATA chief economist Bob Costello.

According to the ATA study, the median salary for a truckload driver working a national, irregular route was more than $53,000 — a $7,000 increase from ATA's last survey, which covered pay for 2013. That's an increase of 15 percent.

Drivers in private fleets saw their pay climb to more than $86,000 from $73,000 or a gain of almost 18 percent.

In addition to rising pay, fleets are competing for drivers by offering generous signing bonuses of several thousand dollars, plus benefit packages to attract and keep drivers, according to Costello.

"Our survey told us that carriers are offering thousands of dollars in bonuses to attract new drivers," he said. "And once drivers are in the door, fleets are offering benefits like paid leave, health insurance and 401(k) to keep them. This data demonstrates that fleets are reacting to concerns about the driver shortage by raising pay and working to make the job more attractive. I expect that trend to continue as demand for trucking services increases as our economy grows."

Trucker Lingo
As they roll across America, big rig jockeys have their own distinctive, often rhyming, ways with the English language. How many of these do you know?

Motion Lotion – Fuel
Town Clown – Local police officer
Skateboard – A flatbed trailer
Jumpy Juice – Coffee
Wiggle Wagon – Truck with more than one trailer
Organ Donor – Motorcyclist with no helmet
Salt Shaker – Snowplow
Gator Guts – Shredded tire on the road
Evel Knievel – Police officer on a motorcycle
Turtle Race – Speed limit under 45 mph
Dragon Wagon – Tow truck
Nap Trap – Motel room
Pregnant Roller Skate – Volkswagen Beetle
Driving Award – Speeding ticket
Fighter Pilot – Driver constantly changing lanes
Lunch Box – Box truck with a refrigerator trailer
Cheese Wagon – School Bus
Chicken Coop – Weigh Station
Travel Agent - Dispatcher
Trending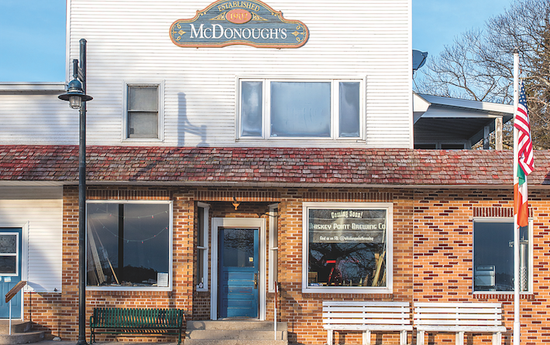 Welcome to Michigan's Most Remote Brewery
After years of planning and honing his beer-making skills, this spring, Patrick McGinnity plans to open Beaver Island&rsqu...
Read More >>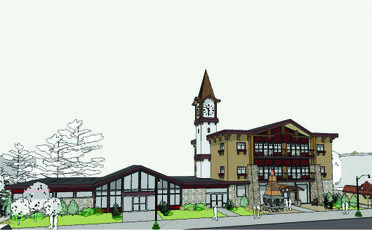 Gaylord: A boomtown Up North
Gaylord native Gary Scott had moved to Indiana, where he and some partners started a business to invest in distressed prop...
Read More >>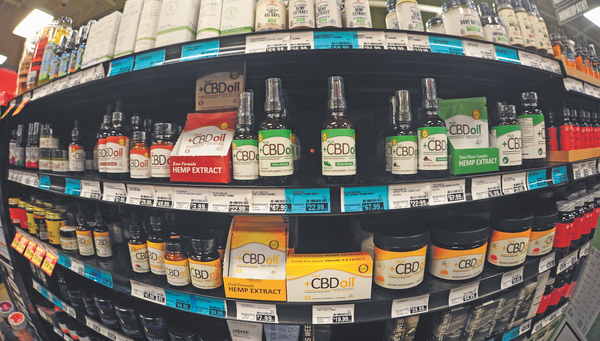 CBD Laws: Dazed and Confused
The sign outside of Family Video in Kalkaska lets drivers know the store has more than just movies. The sign reads: &...
Read More >>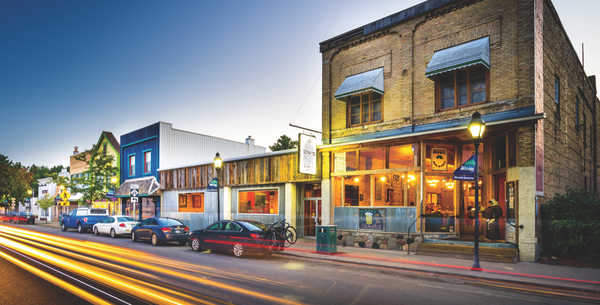 Small Up North Towns on the Rise
Spotlight on Bellaire (pictured)Seems Traverse City isn't the only place in the region making those "Best...
Read More >>
↑