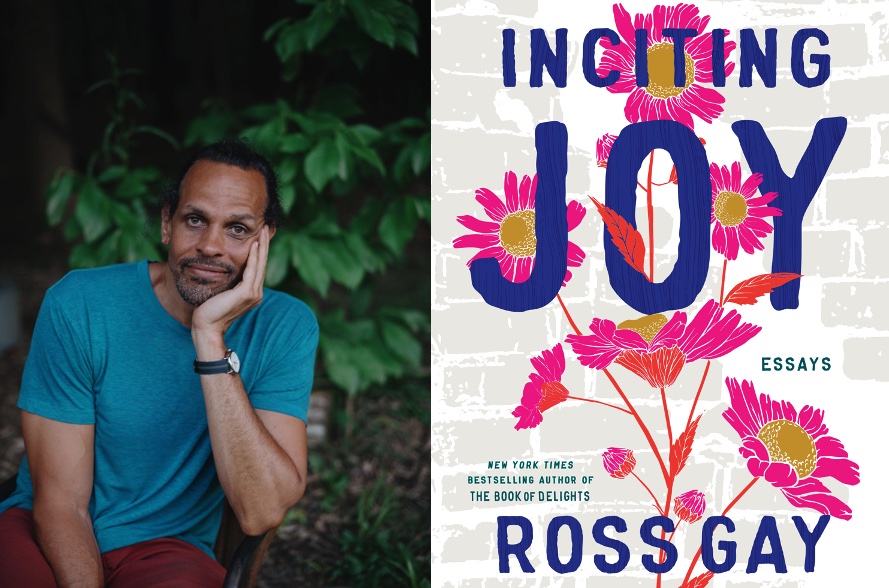 Inciting Joy
Ross Gay's newest book shows us why we need humanity and connection to find happiness and success
Prize-winning poet and author Ross Gay is about to challenge everything you thought you knew about what it means to "be together." In his newest collection, Inciting Joy, he reframes everyday situations to remind us that, even in a divided climate, we still know how to care for each other—we've just forgotten where to look.
Tune in on Wednesday, April 12, as Ross Gay joins the National Writers Series, in partnership with Interlochen Center for the Arts, for a special presentation of Inciting Joy and a radical exploration of what happens when people come together.
Finding His Voice
A native of Youngstown, Ohio, Gay wasn't what he'd call a "readerly" kid. In fact, he didn't much care for school. "I [preferred] comic books and skateboarding," he says with a laugh. He was an avid music listener, though, with influences ranging from late 1980's hip-hop (think De La Soul and Public Enemy) to Simon and Garfunkel and even some of his dad's Japanese influences.
That music—specifically, the lyrics, he says—laid the foundations for his writing career. "I think a lot of what I've learned about making poems comes from how hard I was listening to music and studying [that] language," Gay explains.
From there, he didn't revisit poetry until he began college, when an English professor named David Johnson assigned him a project on Amiri Baraka, an acclaimed American writer and activist. "I loved his [work]," says Gay. "It was then that I started reading and writing poetry very seriously."
After completing his studies at Lafayette College, Gay went on to earn an MFA in poetry from Sarah Lawrence College, followed by a PhD in English from Temple University. "At that point," he says, "I realized that there were streams toward a life of publication."
Indeed there were. Since then, he's written four books of poetry: Catalog of Unabashed Gratitude, which received both Kingsley Tufts and National Book Critics Circle Awards; Bringing the Shovel Down; Against Which; and Be Holding, winner of the PEN American Literary Jean Stein Award. His debut essay collection, The Book of Delights, was a New York Times bestseller.
Gay is also an editor with two chapbook presses and a founding editor of the online sports magazine Some Call it Ballin'. In addition to his writing career, Gay teaches at Indiana University and Drew University's low-residency MFA program, where his classes include poetry and poetry in translation. (Talk about a résumé!)
Seeking Joy in the Everyday
Much of Gay's success, he says, stems from his college writing collective. "What was so nice about grad school [for me], was that it got me in with other people who were also writing and publishing."
While he admits that every poem he printed felt like a dream come true at the time, belonging to a group of writers not only helped promote Gay's work by connecting him to interested publishers but also cultivated an environment of critical artistic support.
As such, he says, our success isn't solely defined by what we do, but who we do it with. It's this topic of building community that his Inciting Joy collection explores. Gay highlights a quote from Fred Moten, an American cultural theorist and poet, as a foundational concept for the collection. "At one point, [Moten] says that we've got to get together to figure out how we're going to get together," Gay says. "That phrase [became] a guide for me."
Published in October 2022, Inciting Joy delves into human connection and how we're hardwired to care for each other. His definition of "joy," however, is far from the expected "glee" or "elation."
Instead, Gay says, "joy seems to be something like the practice of our entanglement"—that is, the innate human impulse to care for and belong to each other, an experience so commonplace that we often don't even notice it. "What I wanted to do [with Inciting Joy]," he explains, "is not overlook those [everyday] practices of gathering and being together."
The book includes 14 essays, with topics ranging from skateboarding as an examination of social structure ("Share Your Bucket!") to the vegetable garden in "We Kin," which Gay depicts as a model for sharing. (The takeaway: if you don't offer up your excess zucchini, you're more or less a lunatic). Each essay is meant to stand alone, but all are united by the theme of creating space to be with each other.
The book also provides a cheeky counter to the joylessness of the current climate. "As I get older, I have more of a desire to tussle with things that are happening," says Gay.
In the context of Inciting Joy, he enters the ring with the "horrific utility" of an economy spurred by war and big business. "Getting together when a structure or organization doesn't want us to—that really is incitement," he says. "Our capacity to care for one another is terrifying to authority."
For Gay, though, the high point of the collection is a realization he makes an essay called "How Big the Boat," wherein he compares an image of Dionne Warwick (depicted in the 1988 NAACP Image Awards watching Luther Vandross cover her song) to that of basketball player Gary Payton in response to a move by opponent Jay Williams.
"[Warwick and Payton] are making the same face," says Gay, which he describes as "being cut back" by beauty. "That's one of the pleasures of writing," he continues, "that [you can have] these realms that are very far apart, but periodically stumble onto a connection."
About the Event
An Evening with Ross Gay takes place at 7:30pm on Wednesday, April 12, at Corson Auditorium at Interlochen Center for the Arts and via livestream. In-person tickets are $33 (not including taxes and fees) and can be purchased through Interlochen. Digital tickets ($14), as well as sale-priced copies of Inciting Joy ($21.60), are available through the NWS website. The guest host for the event will be National Writers Series Education Director and writer Ari Mokdad. For more information, visit nationalwritersseries.org.
Trending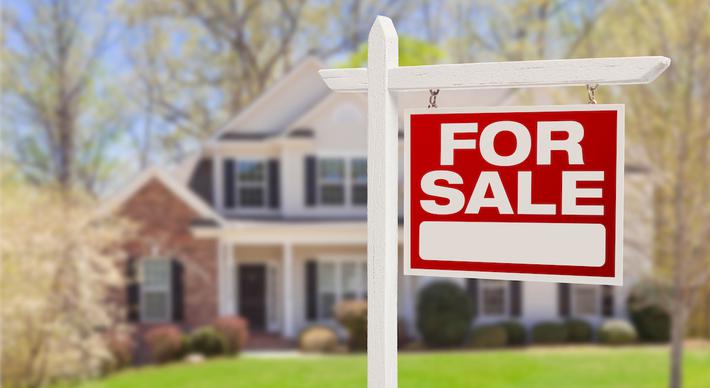 From Frenzy to Focus: Northern Michigan's Real Estate Update for Fall 2023
High-interest rates coupled with a lack of home listings have made for an interesting year in real estate. Northern Expres...
Read More >>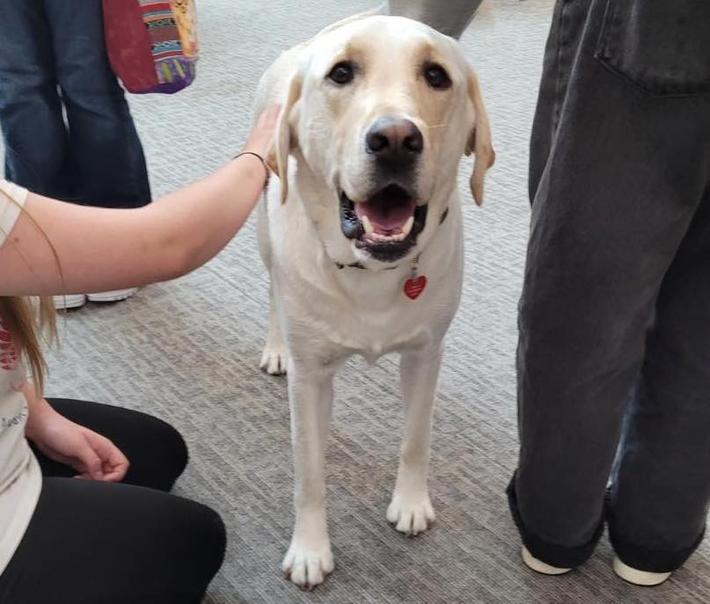 Pups on Campus
Traverse City West Senior High has brought on a very good boy as their newest staff member for the 2023-24 school year. Me...
Read More >>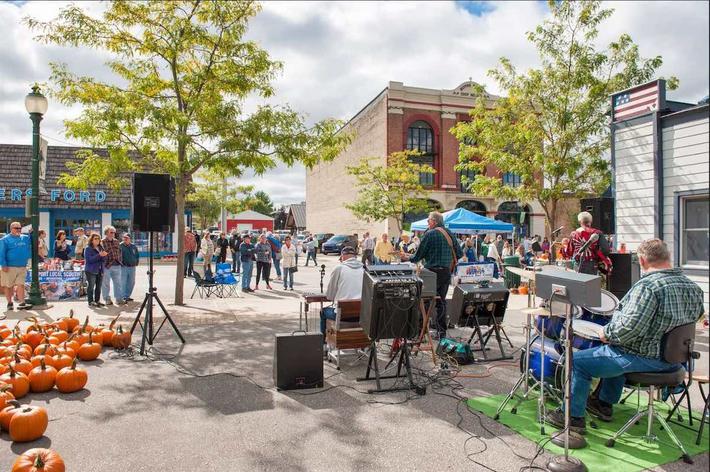 Celebrate the Harvest in Boyne City
Welcome to the season of harvest festivals! The days are getting shorter, the nights (and days) cooler, and it's tim...
Read More >>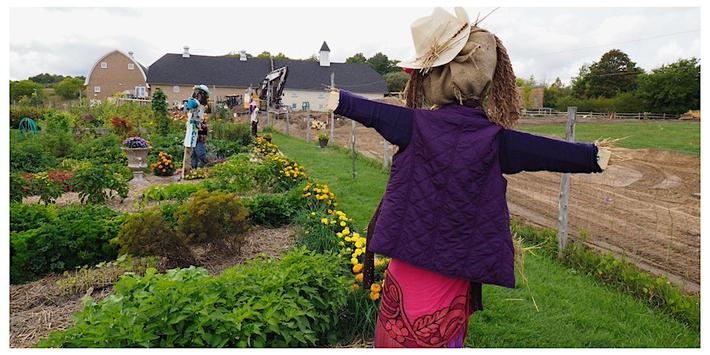 Scarecrow Szn
It may not be "spooky szn" (as the kids call it) just yet, but it does seem like it might be scarecrow szn. Th...
Read More >>