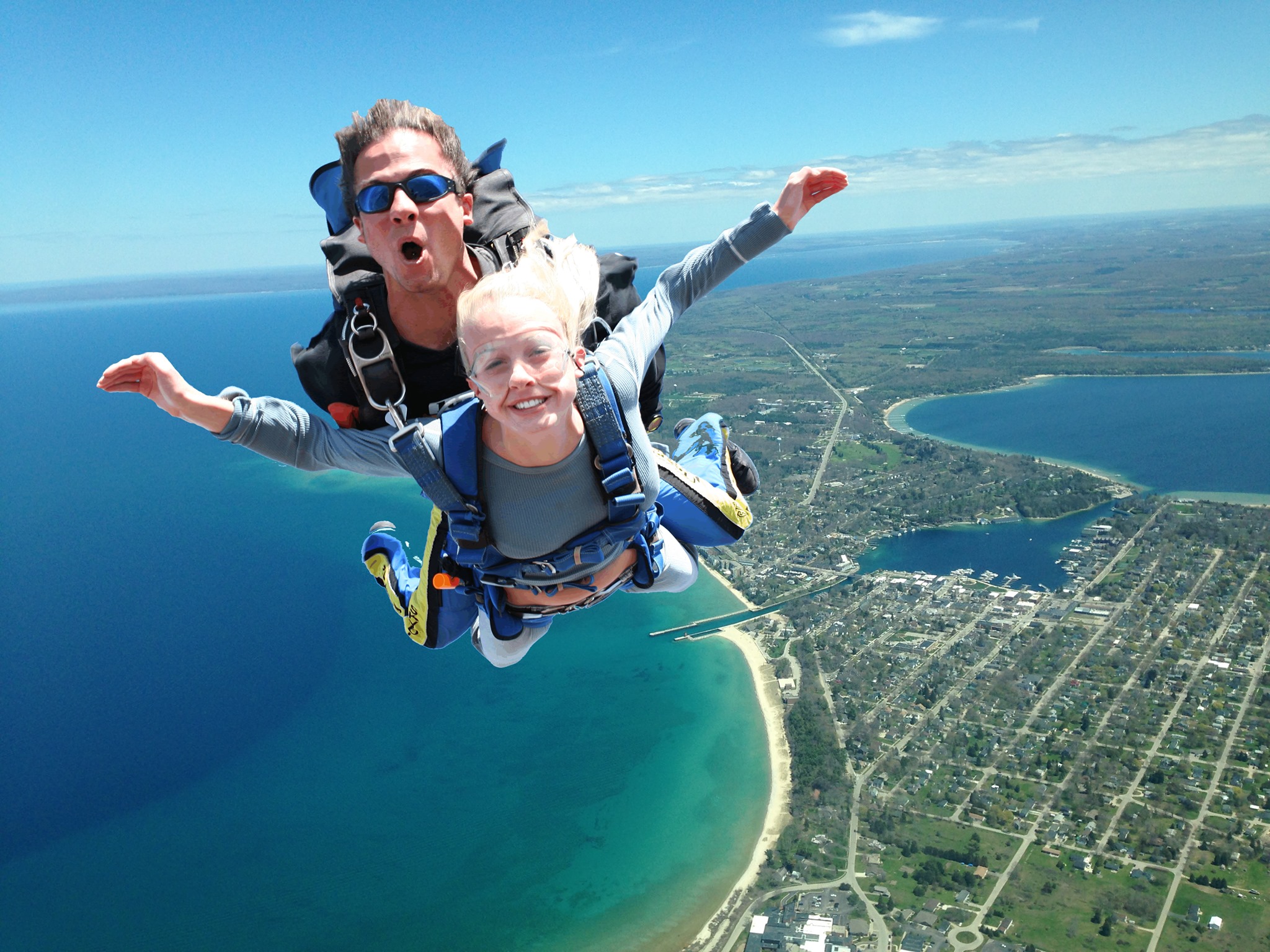 Indulge The Wild at Heart
2021 Gift Guide
For those seeking a little post-lockdown adventure …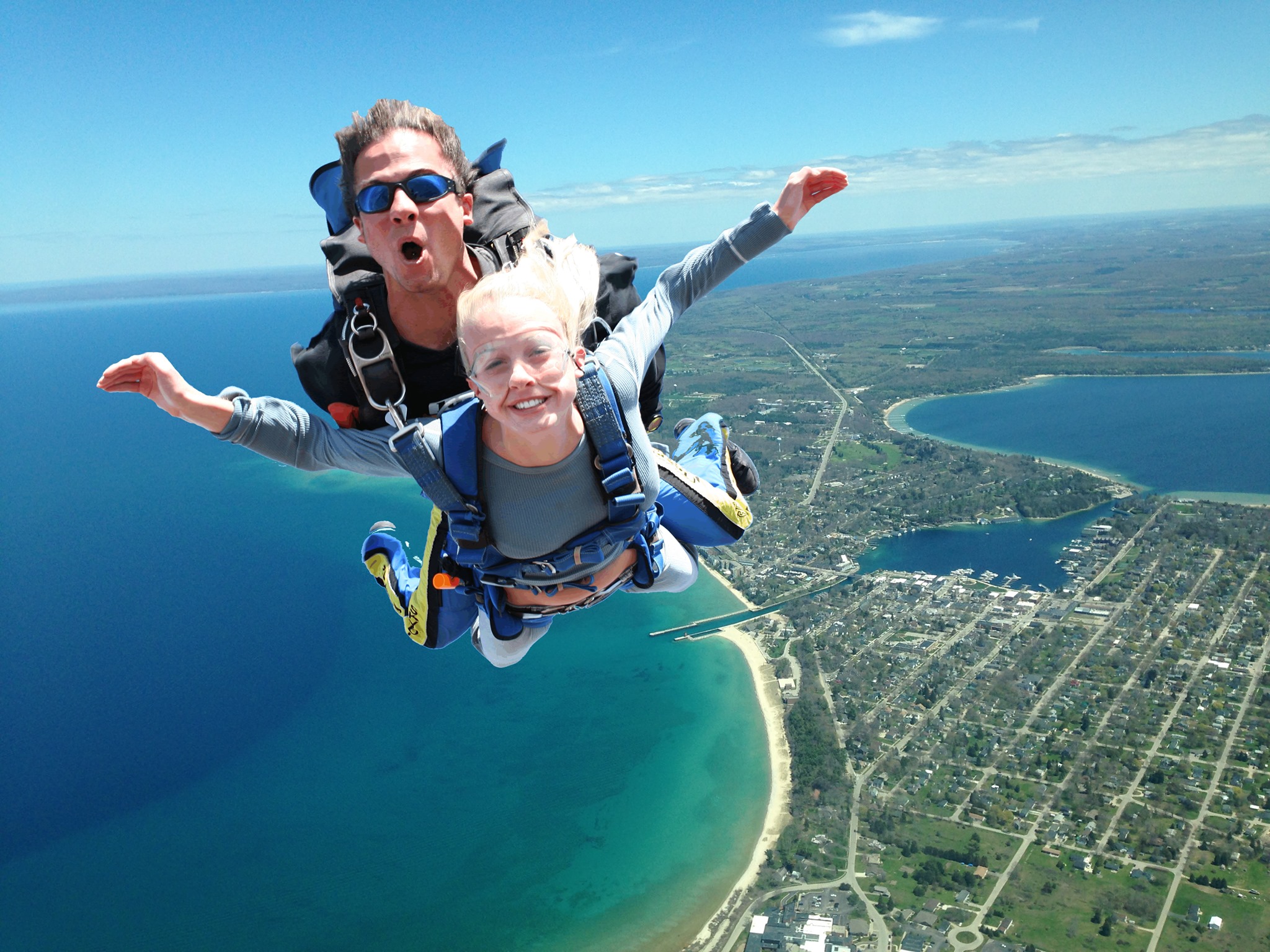 Seven Minutes in Heaven
If you're looking to give someone the gift of sheer adrenaline this holiday season, consider booking them a jump with Skydive Charlevoix. Starting at $249, your loved one can leap out of a plane two miles above the Lake Michigan shoreline and experience the thrill of freefalling at 120 mph before blissfully gliding back to terra firma with their parachute. The whole parachute ride lasts about 4 to 7 minutes, but the memory will last a lifetime. The pros at SDC make it safe, easy, and fun with pre-flight training and tandems for those who've never jumped, plus an Accelerated Freefall Program for those who aspire to go solo. To book or inquire, call (231) 330-3483 or visit skydivecharlevoix.com.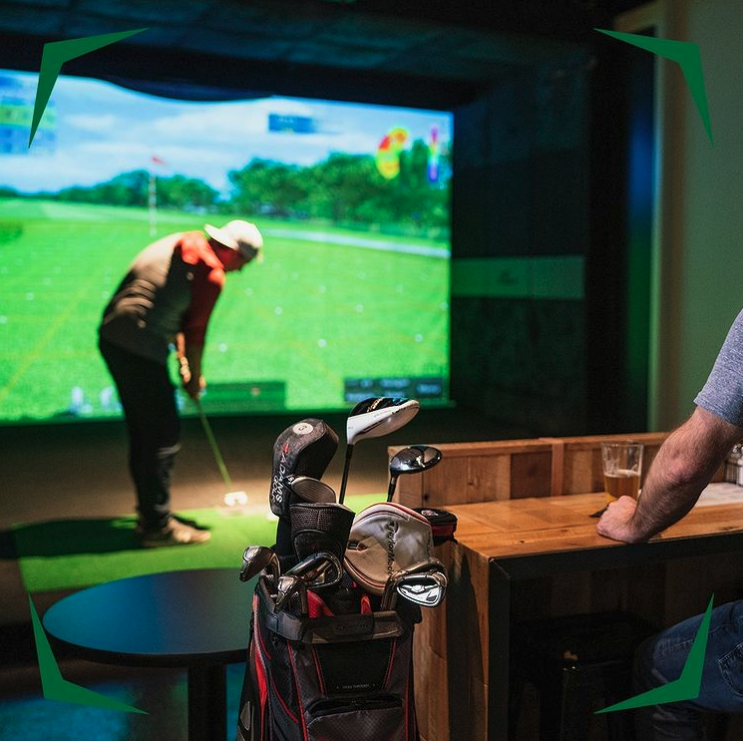 Virtual Golf, Actual Party
Laugh in the face of snow-covered fairways when you give your family or friends a virtual golf party in the warmth and comfort of the indoors! Traverse City's X-Golf indoor golf simulators offer players of all ages a chance to play a round at the world's best courses. X-Golf has six simulators accommodating up to six golfers at a time. Packages are available for 10 to 45 people, plus food, beer/wine/liquor, and tips from the onsite pro. Inquire about rates for your specific group. Alternatively, gift a solo round or lesson for your hibernating golfer starting at $40/hour. (231) 201-2644 or xgolftraversecity.com

Curling Lessons
Raise your hand if you have beer-drinking, outdoor-loving people on your shopping list this year. Yes, that's pretty much all of us. How about private curling lessons for the lot of them? $125 buys 1.5 hours of instruction and equipment for up to 8 people at Stormcloud Brewing Company in Frankfort. Curling season is weather-dependent but generally starts at the end of December and runs through February-ish on the curling "sheet" (the ice rink where it's played) outside, next to the pub. Private lessons can be scheduled for Monday through Friday from 12pm to 4pm and Monday/Wednesday/Friday from 5pm to 9pm. Book directly with Bri Mathias at bri@stormcloudbrewing.com.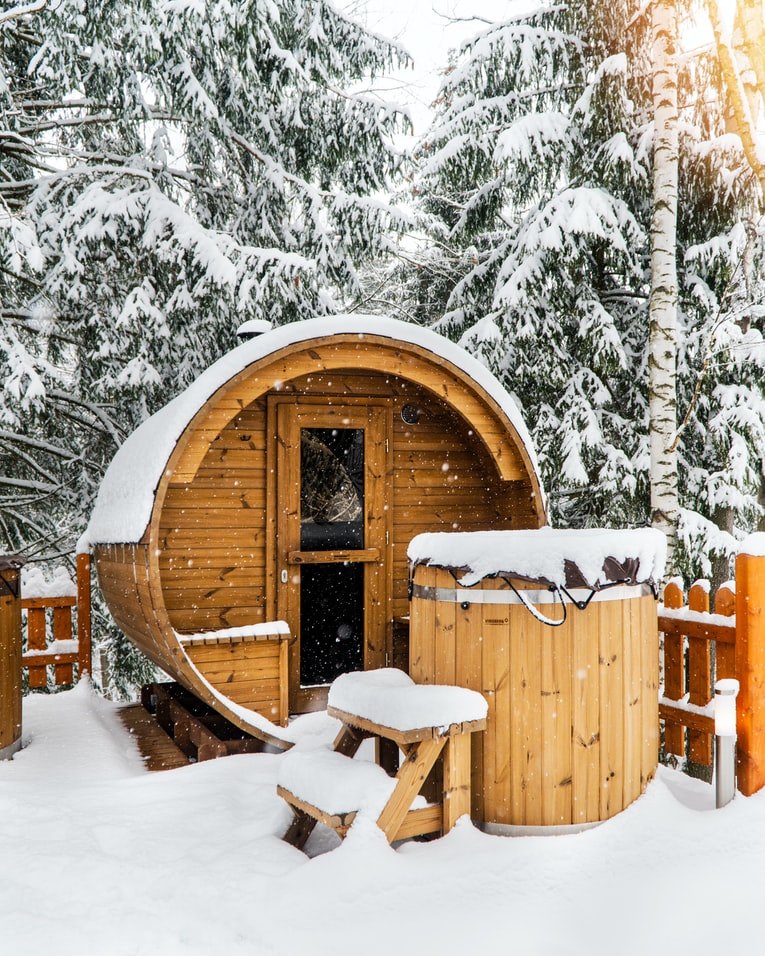 Hot Tub Time Machine
Come February-ish, people start getting a little antsy to escape the gray slush of winter but can't always hop a flight to some bougie resort. That's when you, dear reader, get to shine as the gift-giving genius you are. Dust off the Googler and book your grumpy bear one of the hundreds of vacation rentals boasting hot tubs or saunas and let them be a tourist in a new town for a couple of nights. The change of scenery, the chance to explore places they might otherwise not in the ordinary course of day-to-day life, and to unwind at will in the warm, bubbling waters of a spa, should certainly help them flash forward to warmer days. VRBO.com, filter "hot tub" properties. Rates vary.

Give 'Em An Axe to Grind
How about an axe to throw, instead? Book a session at Petoskey's Northern Michigan Axe Company, and your adventurer will learn the fine art of chucking axes at bullseyes in one of four axe throwing lanes — with the helpful input of trained experts, of course. All levels of expertise welcome, ages 16+ (with adult). Bust out the buffalo check flannel shirts and let the blades fly! $25/person for groups up to four; $22/person for groups of five or more. Book online, northernmichaxe.com. For party and event rates, call (231) 489-5123.
Trending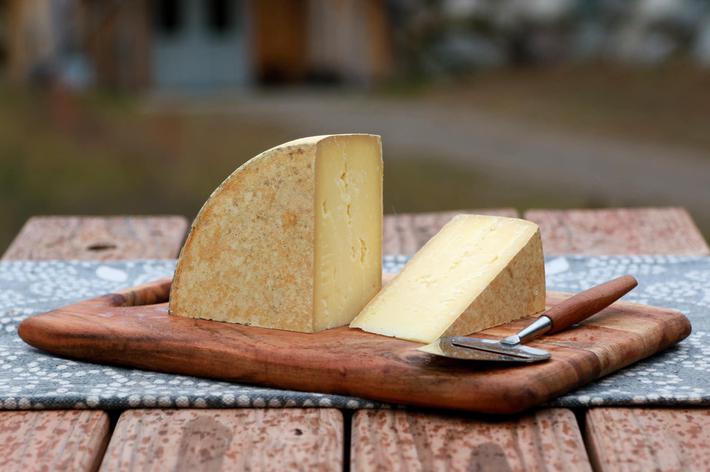 Say Cheese! Five Fromagers Putting Northern Michigan on the Cheese Map
The European Union might be the world leader in cheese production (7 million metric tons annually), and, sure, Wisconsin h...
Read More >>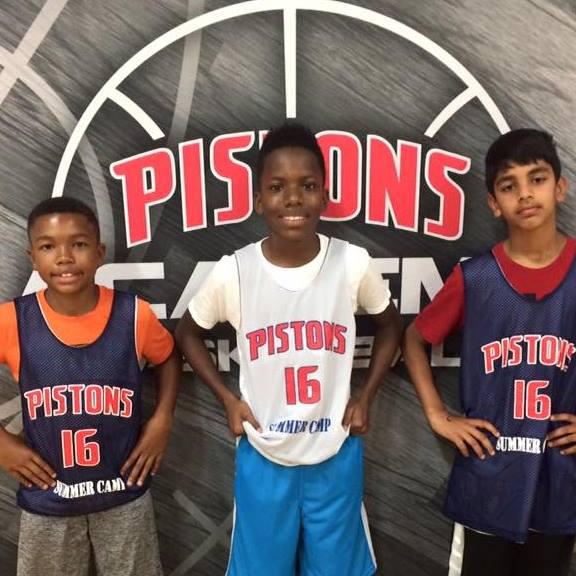 De-troit Basketball!
Is the next point guard for the Detroit Pistons living under your roof? Or do you just want to get your kiddo out of the d...
Read More >>
The Past in Motion
Where can you find 1,000 tractors? What about 600 antique engines? Dozens more old and cool cars and trucks? This weekend,...
Read More >>
Forty+ Years of Fabulous Art
Frankfort may be a sleepy town come winter, but in the summer, the little spot on the water is hopping. And for 46 years, ...
Read More >>