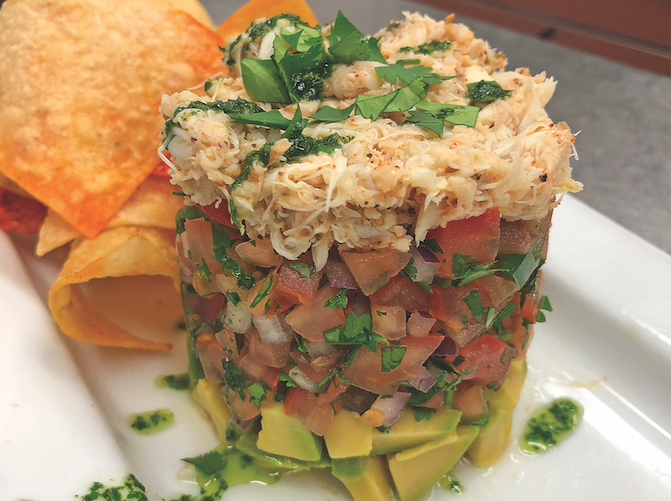 JAX Northside Food and Spirits
Scratch-made classics and kicked-up comfort food in Charlevoix
After their first Charlevoix dining room changed hands a year-and-a-half ago, local restaurant veterans Jack and Patty Strand thought they had retired. But as those in the restaurant industry know, once you fall in love with food, there's no falling out; it was only a matter of time before civilian life failed to satiate the pair.
Emeritus be damned, the pair opened JAX Northside Food and Spirits in May 2018.
"We just felt like the North side of town needed something," Patty Strand said. "[The building] had been sitting vacant here, and we thought if we geared the menu toward family dining, toward the locals, they would come."
Fast forward five months, and the Strands' theory looks to be coming true. Tucked into a restful stretch just north of Charlevoix, along US-31, JAX serves up a timeless mixed grill of traditional-meets-modern that's drawing in loads of locals and passing travelers alike.
Climb up the narrow concrete steps, and an enclosed entryway emerges into an open-air dining room made intimate with dark mahogany booths, an immense blonde-wood salad bar, and — a must for the owners — carpeting.
"We just wanted it to be a warm, inviting, atmosphere," said Strand.
Their target customer, she said, is couples; their target menu, quality American dining. "Good burgers, good steaks," she said, adding that a salad bar was essential to the scheme. "The salad bar was something [that we felt] needed to be brought back from the '70s. Salad bars are kind of a dying thing — you don't see them much anymore — but we felt like we needed a niche, to draw diners in, and the salad bar seemed to be the thing. And if we put one in, we [knew we] wanted it to be big. We try to listen to locals, and [provide] what's lacking in town. If there's something they want, I try to get it on the menu."
It's precisely that local-centric mentality that's kept JAX packed long after the swell of the summer tourist season. So full in fact, that even in the middle of a rainy October, they still regularly utilize the space's second dining room. In stark contrast to the main dining room, this second space is all wood and wicker, awash in nautical blues, with wall-to-wall windows overlooking the neighboring greens.
The rest of the restaurant's interior encompasses a deceptively far-reaching bar area, which, even at 4pm midweek, is packed wall-to-wall with regulars, happily sipping one of JAX's regularly rotating taps or beverage features, and munching an appetizer or two. An extension of that homey snugness the Strands hoped to create, the bar features a long, modern rail, where patrons can take in the latest football score on one of several mounted televisions, or withdraw with family members to a more secluded high-top table.
JAX's menu emulates the same sort of elevated tradition as the building itself. Appropriately dubbed "New American," the cuisine the Strands envisioned is brought to life by executive chef Zach Snay, and sous Rosie Chavez, who focus on scratch-made classics and kicked-up comfort food.
"We like to do a lot of specials," Strand explained, "and everything is homemade. We don't use [ingredients out] of the can — all of our sauces, all of our dressing are homemade. We don't do store-bought, pre-made."
Open daily for lunch and dinner, JAX offers a hodgepodge of pub-style staples punctuated with Southwest, Latino, and Asian-fusion influence. Among their most popular items: "Our hot wings [served with bleu cheese and carrot sticks] are outstanding," said Strand. "We buy fresh wings, we do them in-house, and people say we have the best wings anywhere. We also do a really nice sizzler," she continues, "and a salad bar for an affordable price. Our burgers are really good. We buy only [high quality] Angus beef and good buns. We try to really focus on [quality ingredients]."
Traditional pub fare not your style? No problem. Give the "Sweet Heat Brussels" a try, served fried with applewood bacon and a sweet and spicy honey sauce. Other menu favorites include locally sourced and pistachio-cured John Cross Fisheries whitefish, homemade Chicken Parmesan, and the ever-popular French-dip style Brisket Melt.
JAX also boasts a litany of rotating dinner specials, as well as a repeating weekend lineup. "We do prime rib on Saturday nights, and a weekly [cod] "fish fry" on Friday," Strand said, "and we [offer a different feature] every night of the week."
The heart of the business, she said, is about catering to the community. "[It's important] that [the locals] feel like they're involved and that we care. If you don't cater to and take care of the locals, [it's going to be] a long, cold winter."
Find JAX Northside Food and Spirits just north of downtown Charlevoix at 757 Petoskey Ave. $-$$ Rotating menu and beverage features, large groups and events available upon request. Dine-in or carry-out. (231) 437-6400, www.jaxchx.com
Trending
Pronouns 101
My first assignment in an online graduate-level class was to provide information about my background, including my pronoun...
Read More >>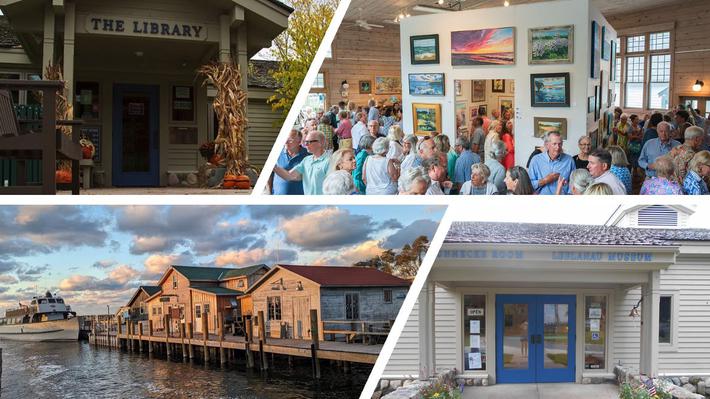 Collaboration Is the Name of the Game
How long does it take to create a cultural center? As few as three years, or as many as 170. Sometimes both. The organiza...
Read More >>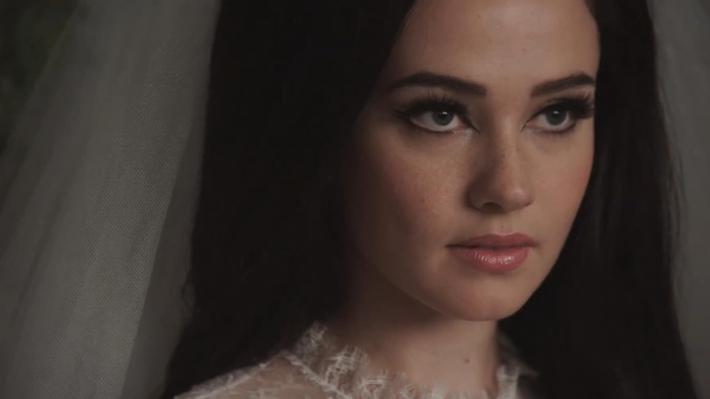 Film Review: Priscilla
While you will certainly be mesmerized by the haunting lead performance from newcomer Cailee Spaeny—and be impressed...
Read More >>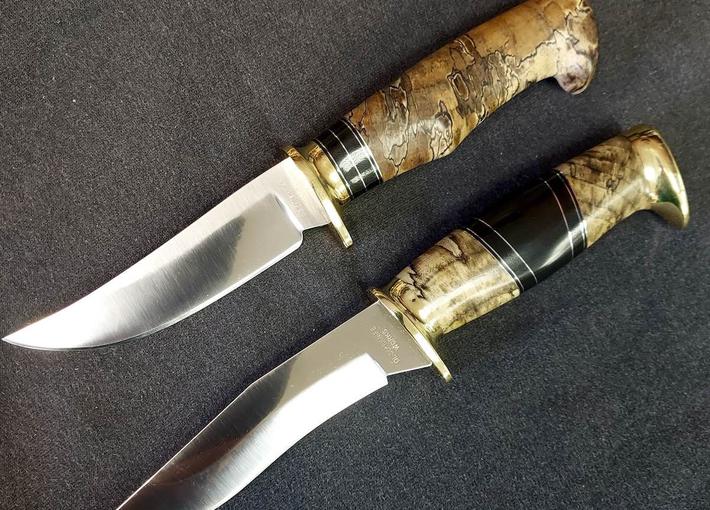 Bespoke Blades
What do you do with a battered ice skate, an old rubber puck, a cracked hockey stick, and a gob of tape? Pitch 'em, ...
Read More >>