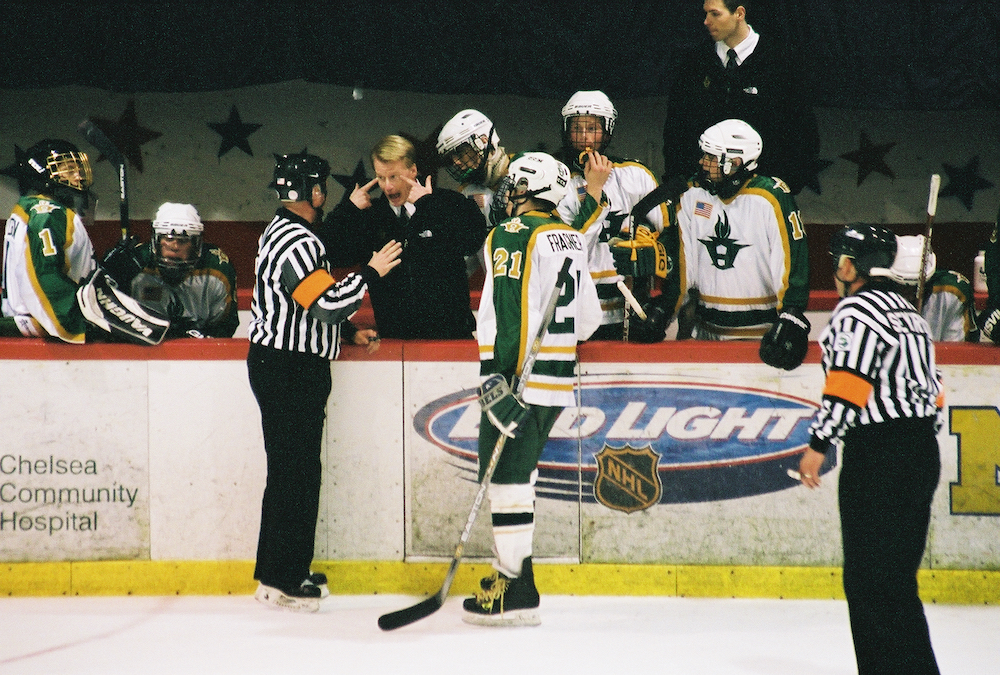 John U. Bacon Gets Out of the Way
Famed author and once-awful hockey player coming to TC NWS Aug. 26
John U. Bacon is a man of multiple hats. A celebrated writer and educator, he is the author of a whopping 12 full-length titles, five of which are New York Times bestsellers, including "Bo's Lasting Lessons" (in collaboration with the esteemed University of Michigan football coach Bo Schembechler, 2007) and "The Great Halifax Explosion" (2017), about the devastating 1916 collision of two ships in Halifax, Nova Scotia, an event that set off the greatest explosion the world had ever seen, killing more than 1,700 people and injuring about 9,000 more.
He's also a highly decorated journalist. With nearly three decades of experience to his name, Bacon's writing has appeared in more than a dozen national publications, including The New York Times, ESPN The Magazine, and The Detroit News. And if his writing esteem weren't enough, Bacon also makes frequent radio and television appearances and is a popular professor at the University of Michigan.
A youth spent playing ice hockey, however, didn't quite make the cut on to his list of successes and honors — at least, not at first. A 1980's alumnus of Ann Arbor Huron High school — "home of the River Rats," he says, "and no, I'm not making that name up" — Bacon still holds the record for most hockey games played in uniform (86, to be exact) while earning the fewest goals: zero.

"It's actually a family record," he tells Northern Express, with a note of pride in his voice. "My brother also played on the team and also failed to score. But as he likes to point out he played goalie. Hey, we've all got excuses."
Fast-forward a few decades, and this once-worst player suddenly found himself coaching the very same team. How, you might ask? "[It's] not exactly a combination that portended greatness," says Bacon.

But, as he details in his most recent book, "Let Them Lead: Unexpected Lessons in Leadership from America's Worst Hockey Team," Bacon more than made it work, and by the end of his third year, he and his scrappy team of teenagers had made school history again — only this time, they emerged victorious.
Express: What is "Let Them Lead" about?
Bacon: A few years ago, I took over the ice hockey team at my alma mater, Ann Arbor Huron High School. The River Rats had just finished the previous season with a 0-22-3 record. For you non-sports fans out there, the "0" is where the wins go, the "22" indicates losses, and the "3" represents tie games.
When I got the job, I had never been a head hockey coach before. I also happened to be the worst player in school history. So that meant the nation's worst team would be led by its worst former player.
But it worked! Our third year we finished 17-4-5, best in school history — partly because I ignored conventional wisdom every chance I had.
Express: How did you come to write it?
Bacon: I could never figure out how to write about coaching the Rats until someone else figured it out for me. After Rick Wolff, who edited Jack Welch's "From the Gut" and 60 other business bestsellers, watched the TEDx talk I had given at Traverse City's Northwestern Michigan College on the subject, he asked me to write up a proposal, which convinced the folks at Houghton Mifflin to give me a contract. Rick stressed repeatedly that the book is not just about high school hockey, but leading people in all manner of organizations. Rick cracked the code, and we're both very happy — maybe even a little surprised! — with how "Let Them Lead" came out. We're getting great reviews so far.
Express: What conventional wisdom did you ignore, and what did you do instead?
Bacon: Right after I got the job, I asked my mentor, Culver Academy's Al Clark — who won the most games, 1,017, in the history of U.S. high school hockey — what I should do. He said, "The first thing you need to do is make it special to play for Huron. And the best way to make it special is to make it hard."
This was the opposite of what everyone had been telling me: 'Athletes, students, and employees have all changed. Don't expect too much. You have to accommodate them, not the other way around.'
But Clark had a point. The Peace Corps take about one in six applicants, the Navy SEALS a mere six percent, and 75 percent of those drop out. Those jobs don't offer fame or fortune, either, but the hard part is exactly why the right people want those jobs. They're attracted to it.
Now, I'm not talking about a command-and-control dictatorship. That doesn't work anymore. But I also wasn't going to [let] everyone do whatever they wanted.
As Clark explained to me, "You need to make players feel like they had to do something hard just to make the team — something not everyone would be willing to do — so they know just making the team means they accomplished something. And once that culture is established, it is relatively easy to maintain because the players, with a little guidance, will do it for you."
And that, of course, is when you let them lead.
Express: What are some of the unexpected lessons?
Bacon: Here are a few, taken from the chapter titles:
· Be Patient with Results, Not Behavior
· Make Sure You're the Dumbest Guy in the Room
· Listen to Their Problems Now — or You'll Get More Later
· Make Peer Pressure Work for You
· The More Power You Give, the More Power You Get
· All Credit Goes to Your People — Not You
You get the idea — this is not the average leadership book.
Express: There are a lot of leadership books out there. What's different about this one?
Bacon: I'm surprised by how many have been written by people who've never actually led anything. This book gives you transferrable lessons from a real experience. Michigan's NCAA champion softball coach, the legendary Carol Hutchins, burned through an advance copy of this book while coaching her team through the NCAA tournament. She wrote me her response from the West Coast: "Let Them Lead is the best leadership I have ever read, by far, because it's so real!"
Needless to say, I was thrilled, but I know this stuff works because I've tried it while coaching and teaching at Michigan and working with corporations.
Two more differences: I confess my mistakes, and include the reactions of the people I was leading. My players are now in their 30s and successful leaders themselves. They sent me 150 pages of stories, memories, and insights. They've seen enough of the world to know what works and what doesn't. Their voices add a lot to this story — something that separates this book from most.
Express: Is "Let Them Lead" just for sports fans?
Bacon: This book is ostensibly about a high school boys' ice hockey team, but it's really about how to help men and women of all ages and backgrounds reach their potential. My advice is simple: You have to create high expectations immediately, establish deep mutual trust, and then help your people take over. To do all that, you need to give them a ton of encouragement, reward their achievements, and then give them the power to run the show.
Is it easy? No. This approach requires a lot from them, and even more from you — including personal courage. But I'm convinced this is the best way to motivate today's workers — and you'll be amazed what they can do.
This book isn't about high school hockey any more than the movie "Rocky" is about boxing or "Star Wars" is about outer space. You don't need to know anything about sports to learn the lessons here.
If you come down to the Opera House, I promise a fun, fast-paced, and inspiring night of unforgettable characters, stories, and lessons that you can use in organizations everywhere.
SEE BACON LIVE (OR FROM HOME)
The National Writers Series returns to the City Opera House in Traverse City at 7pm Thursday, Aug. 26 for a special, ticketed event with John U. Bacon. A lauded public speaker and bestselling author, Bacon takes the National Writers Series stage for the third time to discuss his newest book, "Let Them Lead: Unexpected Lessons in Leadership from America's Worst High School Hockey Team."
The book will be published on Sept. 7, but is available for preorder at Horizon Books with a 20% NWS discount. Guest host for the event is Traverse City author and National Writers Series co-founder, Doug Stanton.
Tickets for the event are $10.50. Event registration, as well as in-person and virtual tickets, can be found here.
Meet the Host
Doug Stanton is a New York Times bestselling author, screenwriter, and co-founder of the National Writers Series. His credits include international best-sellers "In Harm's Way" and "Horse Soldiers," as well as "The Odyssey of Echo Company," named a Military Best Book of the Year in 2018. "Horse Soldiers" was also the inspiration behind Jerry Bruckheimer's award-winning film, "12 Strong." Stanton is a graduate of Interlochen Arts Academy and Hampton College and holds an MFA from the Writer's Workshop at the University of Iowa. His writing has appeared in Time magazine, The New York Times, and Newsweek, amongst many other publications.
Trending
Pronouns 101
My first assignment in an online graduate-level class was to provide information about my background, including my pronoun...
Read More >>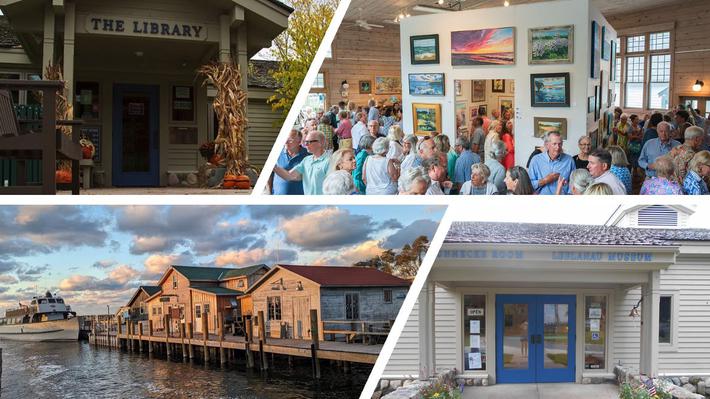 Collaboration Is the Name of the Game
How long does it take to create a cultural center? As few as three years, or as many as 170. Sometimes both. The organiza...
Read More >>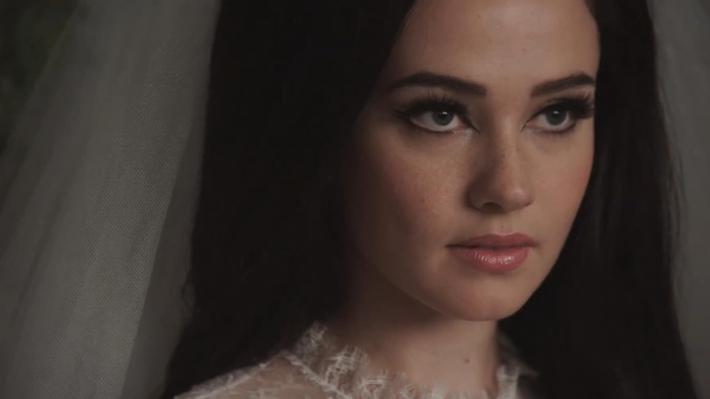 Film Review: Priscilla
While you will certainly be mesmerized by the haunting lead performance from newcomer Cailee Spaeny—and be impressed...
Read More >>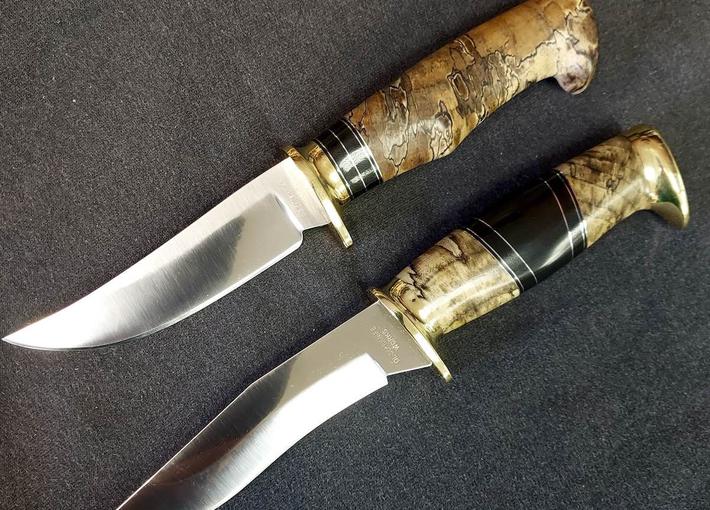 Bespoke Blades
What do you do with a battered ice skate, an old rubber puck, a cracked hockey stick, and a gob of tape? Pitch 'em, ...
Read More >>