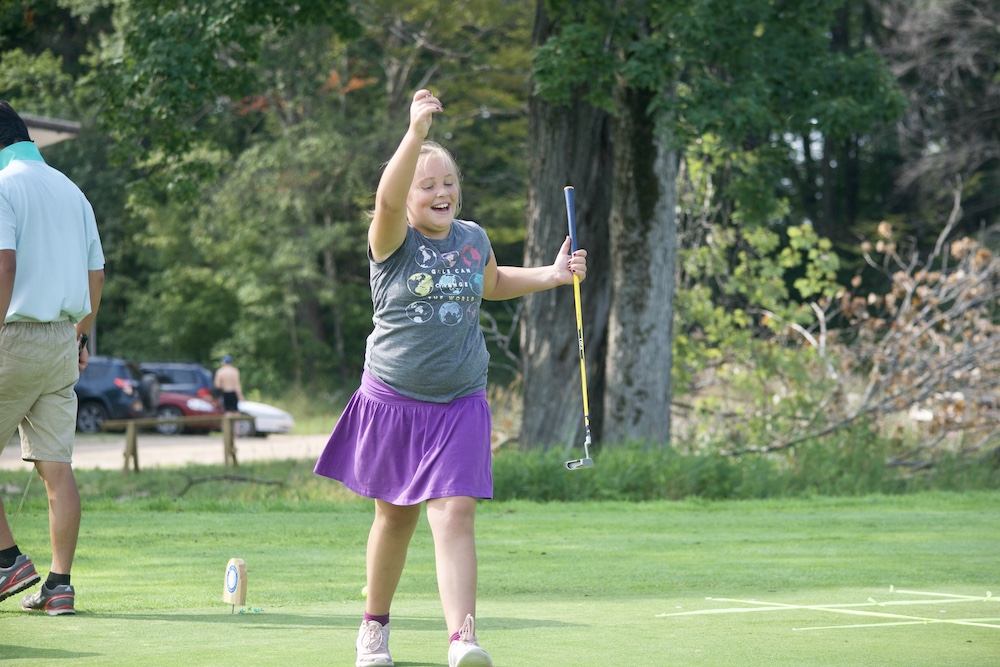 Jr. Golf is Better Up North
Get 'em swinging
Yeah, we've all seen Tiger Woods play. But maybe some of you caught sight of him playing alongside his 11-year-old son, Charlie, at the PNC Championship scramble in Orlando, Florida, back in December.
The Woods guys placed seventh overall (shooting 20 under) in the 36-hole event, and though Charlie's skills were perhaps not surprisingly breathtaking to behold, the takeaway for America wasn't only the not-so-surprising level of play from Tiger's progeny but also how much fun the pro golfer and his son clearly had as they played.
Take note, moms and dads. Whether you play well or not, getting outside and playing golf with your kid is a pretty great way to spend a day. And luckily, the northwest Lower Michigan region boasts some of the best programs and people dedicated to the cause. (Read: You don't have to be the one to teach your kid.)
One of the best in the region's business is Professional Golf Association Pro Scott Wilson, at Bay Meadows. The national chapter of the Professional Golf Association agrees; it awarded him the prestigious Youth Player Development Award in 2019.
To hear him tell it, he's not in it for the awards. It's all about the kids and the game. "It's a sport for a lifetime, and you can start at any age, younger or older. Everything we do is to inspire a lifelong love," he said.
Here's the kicker: While Wilson is ostensibly teaching youngsters about golf, he said what he's really doing is teaching them life skills and values, such as honesty, integrity, and playing by the rules. "You're your own referee. Honesty and integrity are crucial."
He's not alone in those thoughts. Judy Mason, head pro at Michaywé in Gaylord, said learning golf and life skills build on one another. "The Gaylord Area Junior Golf Association — we call it GAJUGA — will help preserve the game and teach life skills," she said.
Wilson said the up and down nature of the game — a great shot here, a missed putt there — mirrors life, and children who learn to how to deal with the reality of golf are able to apply those lessons the rest of their lives. "There's always something. Whether you're a young person or an adult student, it's a constant struggle. It's all about your outlook," he said.
The PGA Junior League at Bay Meadows started with 28 kids when Wilson arrived at Bay Meadows in 2015. Now there are more than 90 enrolled in the program. But perhaps more important is his work at area elementary schools.

"I realized golf was never a part of school [physical education]. Traverse City allowed me to introduce golf to elementary students in phys ed classes. We have mini clubs and little tennis balls. I want to give them a taste of the game," he said.
While it's important to make sure all kids have opportunities to try their hand at the game, Melissa Hoglund believes it's especially important for young girls. The executive director of First Tee Northern Michigan said while the entirety of her program is designed to teach and instill a love of the sport, its First Tee Girls Golf — the only single-gender summer class available in Emmet County — can help young women gain or retain their self confidence.

"From 8 to 13, girls' self confidence has been scientifically measured to plummet 30 percent," Hoglund said. "So one of our huge priorities and hopes is to be a countervailing force to that trend."
She knows whereof she speaks. "I was that young girl who lost confidence and felt inferior. I want to reach a hand back to help the next generation."
Each of the lessons concentrates on one skill that is beneficial in both golf and life. "It's one core value, like perseverance. You can talk to a 7-year-old about perseverance in a way that's very colorful and fun. It's baked into the fun of the day," she said.
Hoglund believes developing golf skills will help girls maintain their self-confidence as they grow up and find themselves in other situations where men can be and often are dominant. "It's a man's world," she said. "It will teach them to excel elsewhere, like at a conference or in sales, when everyone else is men."
Another benefit of helping youngsters learn about and develop a love of the game is the future opportunities it can provide. Hoglund said teachers for the summer programs are graduates of the program they are teaching. "They are all local teens who have come up through the program. It's good pay for good experience," she said.
It goes beyond that. The game of golf opens doors for college scholarships and business opportunities. It's also a sport that can be enjoyed with others throughout one's life. "You can play for as long as you can walk. And the social aspect — here at Michaywé, it's our older people's social network."
And beyond that, it's just fun, an opportunity to gather with friends and family. That's been especially beneficial during the pandemic, when health concerns placed restrictions on gatherings. All those connected with the game said last year saw more golfers than ever, a trend they hope continues. "Once the lockdown was lifted we saw a surge of new and reborn golfers. You get outside, get fresh air, exercise, all safely. You could go out with a buddy or girlfriend you hadn't seen," said Mason.
GET STARTED
Youth programs are offered at various courses throughout the region. For example, the Gaylord Area Junior Golf Association program (GAJUGA) is open to youth age 7 to 17. It kicks off with registration and the first clinic at the Michaywe Pines Pro Shop at 4:30–6pm, Wednesday, May 5.
Gaylord Area
GAJUGA provides junior golfers a foundation in the game of golf, including proper grip and swing, rules, professional instruction and etiquette. The program includes a tee gift, nine instructional clinics, five on-course golf events and a Family Fun Night.
Juniors will be placed in two different ability levels: Beginners (ages 7­­–10) will play four holes. One parent is required to walk with each group. Intermediates (ages 11–17) must understand basic etiquette and hit ball 100 yards; play is for nine holes. GAJUGA membership is $75 per person. Registration forms and event calendars are available online at gaylordjuniorgolf.com.
Little Traverse Area
Weekly league, competitive matches in a team format for boys & girls age 8–17: www.firstteenorthernmichigan.org
Traverse City Area
The TCJGA Junior Golf Lesson Program holds 20 lesson sessions boys and girls ages 5 through 15. The TCJGA In School Golf Program is available to girls and boys in grades second through fifth. Registration open. Lessons begin May 4. www.tcjga.com
See also: BayMeadowsFGC.com/learning-center
Manistee Area
Junior Camp clinic ($60) offers five-day program covering golf basics of golf, open to boys and girls ages 6–16, June 10–14; Junior Golf League (details and pricing TBA) offers instruction for moderate to advanced young golfers, with on-course practice, fun competition, play at other local golf courses. Contact pro Denis Meikle (231) 398-0123, www.manisteenational.com
Trending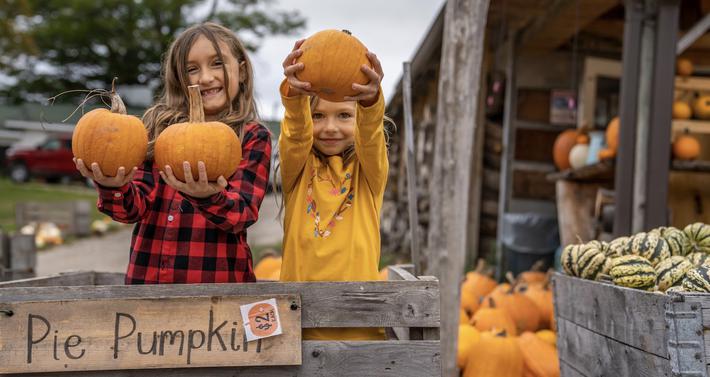 Seven Fall Festivals and Celebrations Around the North
If you ask us, it's impossible to beat the beauty of fall in northern Michigan. Vibrant-hued trees, glowing sunsets,...
Read More >>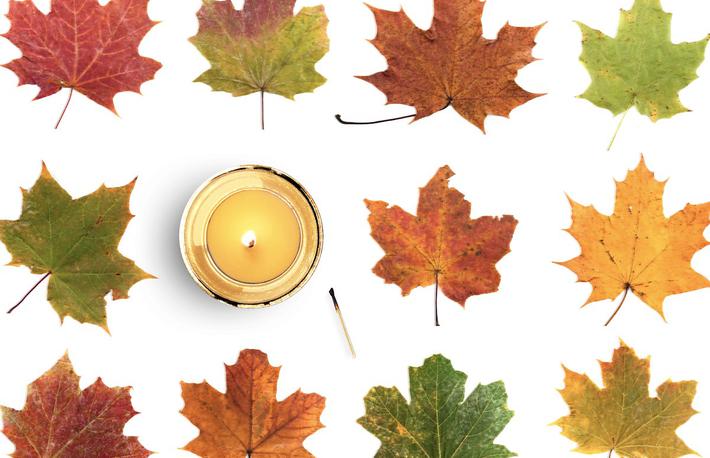 All the Scents of Fall
With the equinox behind us, it's time to go all in on autumn. Traverse City Candle Co. has done just that with their...
Read More >>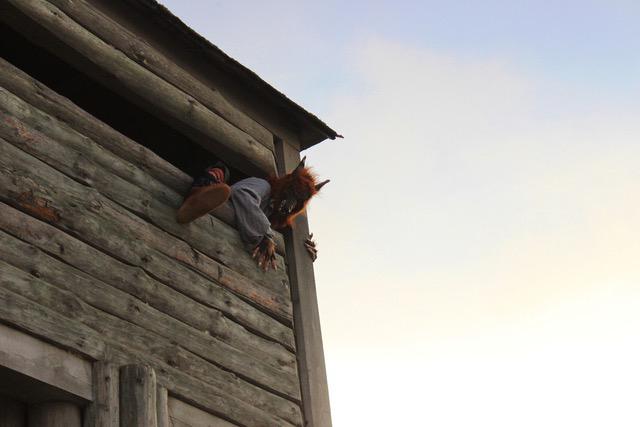 A Night at Fort Fright
This is not your typical haunted house or trail! Make your way through Fort Fright, an 18th-century fort and fur trading v...
Read More >>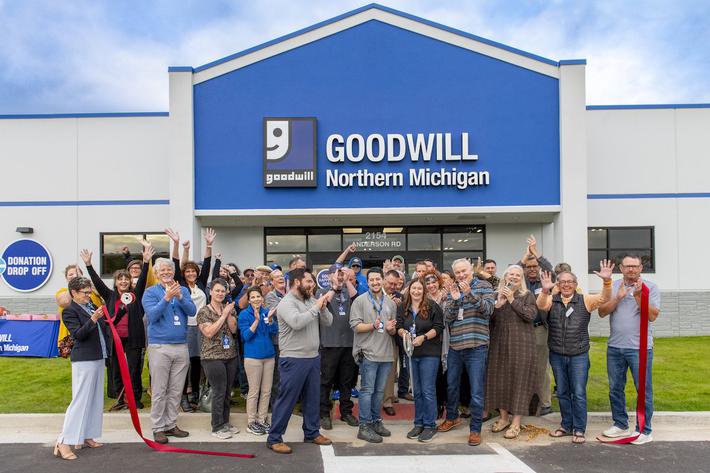 Goodwill Gets New Digs in Petoskey
This past week, Goodwill Northern Michigan opened a new Goodwill store in Petoskey at 2154 Anderson Rd., which replaces th...
Read More >>