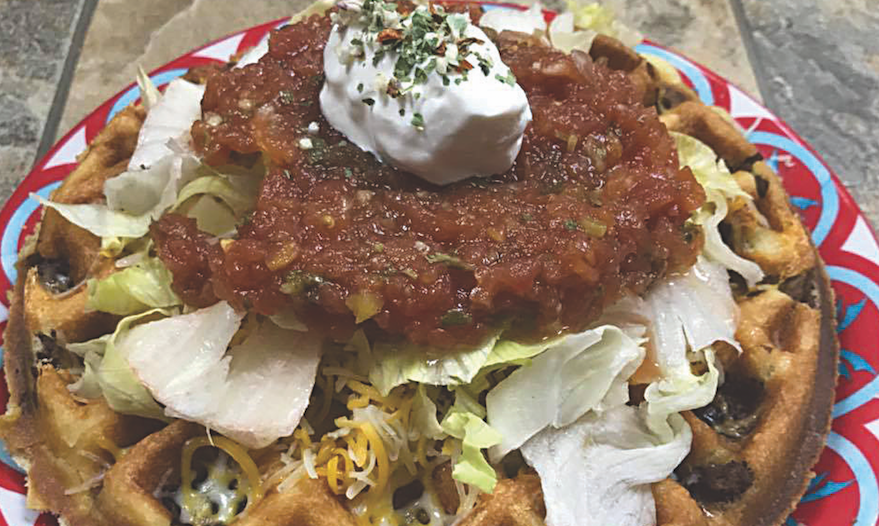 Kahvi's Waffle Bar
Tastemaker
A couple of months ago, the team at Kahvi Cafe in Cadillac did a bit of scouting in a search for some new ideas to pep up their food menu.

"We were checking out restaurants from our area up to Traverse City, and down to Grand Rapids, and we noticed that we didn't see any place serving creative waffles," explained Kahvi manager Ed Smith. "So we decided to fill that void."

The result: Kahvi's Waffle Bar, a menu extravaganza celebrating all things waffle, from sweet to savory.

One of Kahvi's best-selling waffle bar picks is its chocolate chip waffle, stuffed with chocolate chips and glazed any way you like.

"We make our own waffle glaze, a mix of powdered sugar and milk, and we can then infuse any of our coffee syrups into that glaze," Smith said. "So you can have anything from a strawberry- or blood orange-glazed waffle to more unusual flavors like gingerbread or mocha."

The savory waffles are a complete meal all on their own: The most popular, Smith said, is the Nacho Waffle, which features ground beef, cheese, and sautéed roasted red peppers stuffed into the waffle itself, which is then served with lettuce, salsa, and sour cream.

"Two other favorites of our customers are the Philly Cheesesteak Waffle, which has shredded roast beef, green bell peppers, and cheese, with the waffle folded into a hoagie bun shape; and our Log Cabin Breakfast waffle — that one has chipped bacon right in the waffle batter and is topped with an egg and your choice of condiments," said Smith.

Glazed waffles start at $4.25, savory go up to $8.50. Get 'em at Kahvi, 120 S. Mitchell St., in Cadillac, (231) 468-3581. Waffles served all day, every day. Cafe hours Monday–Friday 8am–5pm, Saturday 9am–3pm, closed Sundays.
Trending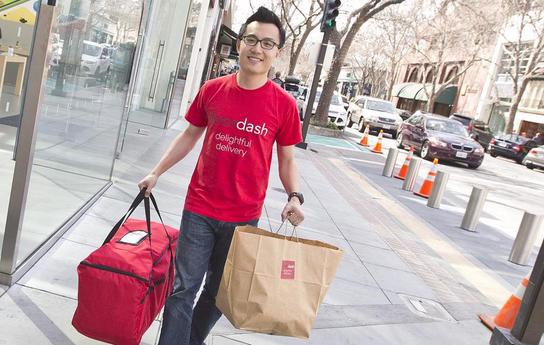 Could Delivery Save NoMi Eateries?
What was once the exclusive province of pizza and sandwich joints has become a means for some restaurants to thrive. But e...
Read More >>
What You Are Voting For?
After voting straight Republican for 36 years, from 1971 through 2007, I have been an Independent since 2008, studying and...
Read More >>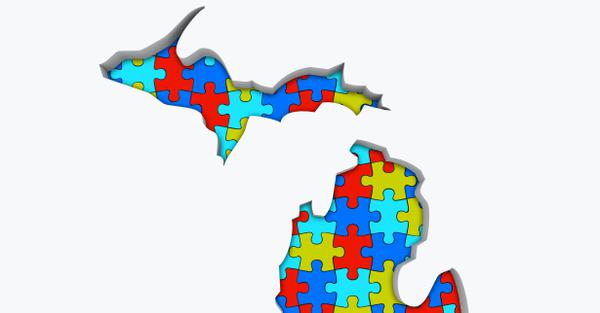 The Democracy Lottery
Mary Burget, a retired Northwest Michigan College math instructor, thought her math skills might be useful in redrawing Mi...
Read More >>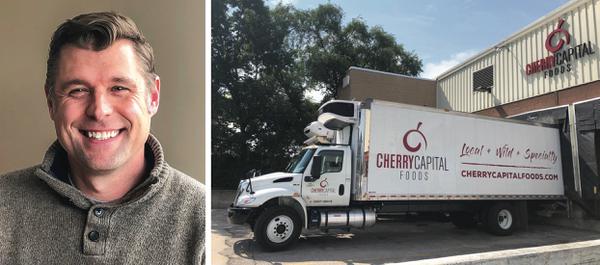 Forged In Fire
As the new managing director for Traverse City's Tamarack Holdings, Michael Lahti is helping to lead a company that ...
Read More >>
↑