Local Filmmakers Launch Documentary Series
Healing with Horses
Filmmaker and Kingsley native Jeffrey Morgan has been passionate about social welfare since he was a child; he grew up in a large family that spent much of its time and energy caring for kids who had nowhere else to go.

"I had over 40 'brothers and sisters,' over the course of my childhood," Morgan said, "and growing up that way put into my head just how much the world is full of people dealing with challenges."

As an adult, Morgan decided that like his parents, he would strive to help people facing challenges. He started assisting at local Traverse City organizations like Community Mental Health, Child and Family Services, and Goodwill.

But alongside Morgan's charitable intentions percolated his other passion: filmmaking. After attending Northern Michigan University for two years, he moved to Los Angeles, working in the independent film industry for two years.

"But it became obvious that I wasn't patient enough," he said. "It's hard to be beholden to someone else when you have a film project of your own that you want to work on."

He returned to Traverse City, confident that with that independent film experience under his belt, he could succeed with his own film company, Prometheus Motion Pictures.

"I'm a big believer in the fact that filmmaking now is a have-gun-will-travel industry," he said. "With the internet, you can send media anywhere. I mean — I do like L.A., and I still travel there or to Europe if needed — but for my base, I chose Traverse City, because I wanted to be in a place where I actually want to live long-term and raise my kids."
TALENTED TEAMWORK
After the dust settled from his move, Morgan got back to work. His company focuses primarily on commercials, documentaries, and both short and full-length films. One of the latter is The Horse Dancer (currently available on Netflix), a fictional story he filmed in Croswell, Michigan, at the real-life Black River Horse Camp for girls, a project he said he couldn't have done without the assistance of his collaborator, Amber Elliott, a talent in her own right.

Elliott, who's loved horses her entire life — "even as a kid, I always chose My Little Pony over Barbie, every time," she said — has been heavily involved in the arts in Traverse City for years.

In addition to running her own business, Grand Traverse Photography (Elliott graduated from the fine arts program at NMC), she's also the technical director for TEDx Traverse City; has worked with the National Guard on the "hero" videos that the soldiers take home to show their families; and is currently the videography manager/director for the Traverse City Film Festival, for whom she most recently edited the fest's 2017 film montage.

"I actually got my start in on-set work with Rich Brauer, though," Elliott said. "I worked as script and continuity supervisor on his film Dogman II: The Wrath of the Litter back in 2014."

Morgan and Elliott did a large amount of planning and pre-production on the movie, to first make sure they got all the footage they needed to tell the story, and later fusing their editing skills together.

"When people ask what he did and what I did on the film, I'd say we are 'co-everything,'" Elliott explained. "We would give each other each others' footage, and share feedback. We kept doing editing passes back and forth to get the film to take shape. It's kind of like a sculpture – you start with a chunk of wood or clay, and just keep paring away at it."

HORSE PEOPLE
Morgan, Elliott, and their cast and crew were at the camp getting ready to shoot equestrian-vaulting scenes — vaulting is best described as gymnastics performed on the back of a horse — when a couple of women arrived on the set: champion vaulter Mary Garrett, and Karin Schmidt.
Schmidt runs Karin's Horse Connection at Legacy Stables in Grand Rapids; she brought her vaulting horses for the day's shoot.
"I went over to greet Karin, and I'm short, so I had to look straight up at these huge draft horses that she brought with her," Elliott said; she was impressed. "She simply handed me a lead for one of the horses, and that was it. Karin and I hit it off right from the beginning. We're both the same type of 'horse people.'"

"The more we talked to Karin, the more the surprises kept coming," Elliott said. "Turned out she was one of the first successful female jockeys in history when she was in her teens; she's spent most of her life traveling around the world, riding famous horses.
EQUINE ADVANTAGES
What impressed both Morgan and Elliott even more was Schmidt's current occupation.

"Karin works in the Grand Rapids area out of her own stables, teaching riding and vaulting lessons and also therapeutic horse riding," explained Morgan. "The horse therapy was something we just found so inspiring."
"We learned that equine therapy and adaptive vaulting have so many possibilities," Elliott said. "Riding in general helps build core muscles and balance. Add in the vaulting — where people kneel on the horse, or stand up, or ride backwards — and the challenges you can conquer are endless."

"After talking to Karin, we really wanted to help spread the information, to help this become more recognized as an alternative therapy, and to let others who own horse stables know that they can offer these therapies to people, too," she continued. "Karin is also a facilitator, and will go and train stable owners on how to do the therapies."
"Amber and I talked and said, 'We just can't leave here without figuring out how to do something on film with her,'" said Morgan.
Elliott, who also does still photography, dipped her toe into the idea of collaborating by asking Schmidt of some photos of her horses would help support the cause.

"Karin mentioned that a video might help [raise awareness], so we ended up going out to her stables," Elliott said. "The first time we visited, Kelsey was there. And of course, being filmmakers, we have camera gear on us at all times, so we started filming right away."

DELICATE MOMENTS
"Kelsey" is Kelsey Secor, a young woman who was in a car accident that had severed her spine.

"She had been in a coma, and she wasn't supposed to walk again," said Morgan. "Before the accident, she used to ride horses, so they thought this therapy might help her. We actually ran into Kelsey on her first day out of the hospital."

"When something is supposed to be, all the chips fall into place," Elliott added. "We ended up following Kelsey's story for a year and a half."

The result: a film called Healing with Horses, which is now serving as a pilot for a potential series of episodes about this unique therapy method.

"Filming something like this, you have to be very sensitive to the subject," Morgan said. "You're working with delicate moments. You do have to get the shots, but you also have to let the subject get to know us and be comfortable with us; Kelsey was very quickly on board with letting us tell her story."

The biggest part of the power of equine-based therapies are the unique connections that form between person and horse. Another part, especially for people like Kelsey who can't walk, is the "flying" feeling you get riding on horseback.

For other patients — those who have emotional difficulties, at-risk teenagers who feel little joy in their everyday lives, the elderly — it's the very simple process of being around the horse and its calming environment that are the healing factors.

"You get people out at the stables with these big, powerful animals. it's a warm day, there's a nice breeze blowing, they start to build trust with the animal, and you can literally watch the growth and change in the patient in just an hour," Morgan said. "I think the limitless expectations and the connection with the animals in such a freeing environment allows you to do things you never thought you'd do."

DIVERSE CHARACTERS
The first episode, featuring Kelsey, is the one they're using to pitch the series to various networks.

"We already have some interest from Netflix, Amazon, and HBO," Morgan said. "But we need to build up the episodes so that we have more to offer them. If we get enough interest and financial support, we can tell all of the additional stories we have planned out."

So far, plans and subject matter have been outlined for up to two dozen episodes of Healing with Horses, covering a range of different ailments, struggles, and backgrounds that are affecting the main subjects or characters of each episode.

The next three episodes after Kelsey's are slated to take place at an senior home, a classroom of autistic boys, and with a group of at-risk teenagers.
The horses, too, are characters in their own right. Animals like Habakkuk, a calm draft horse used by Schmidt for vaulting therapy, and Peanut, a miniature horse who loves to play dress-up and is favored by the senior citizens in the program, already have their own fan clubs.

ALL ABOUT HOPE
"We really just want to get the message out about equine therapy and what Karin's doing," Elliott said. "It's a very inspirational thing for everybody to see. It is definitely about the horses and the connection with the horses — but here's the thing: it's not JUST about the horses. It's about even more than that — it's about hope, and it's about rising above obstacles."

"This is also the first personal project of mine in which I've been able to combine my lifelong passion for horses with my current film career," she continued. "Plus with my background in horses and Jeff's background in social work, we've got such a great working relationship."

What's often said about documentary filming is that the filmmakers are supposed to "stay out of the way" and let the story tell itself. But this particular pair of film collaborators are letting their passion for this story guide their work.

"The heart of the matter is that when someone is having a hard time, being told they can't do things, that sets them on a course of predetermined limits," Morgan said. "Seeing someone exceed expectations and overcome problems is the most rewarding thing, and if I do my job well, we're capturing that moment and sharing it in the world."
Watch the Trailer
To get a glimpse of Healing With Horses, visit healingwithhorsesdocumentary.com.
Get Riding
Interested in learning more about equine therapy? Visit karinshorses.com.
Trending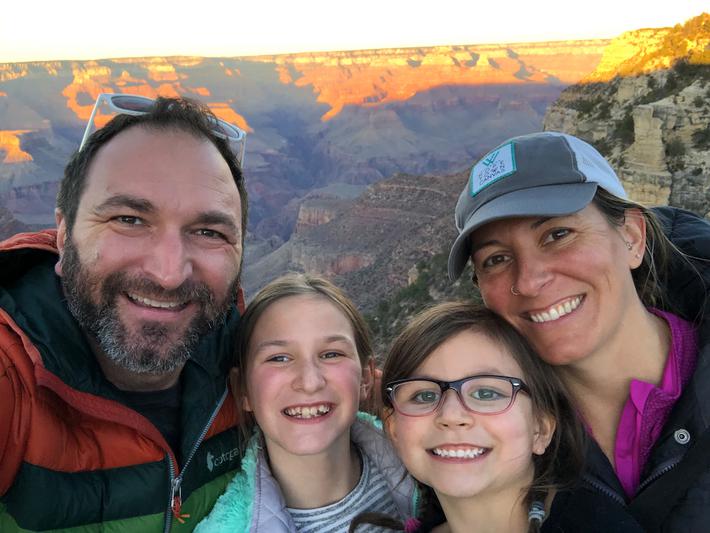 A Nine-month Family Vacation
Long before the pandemic, Joe and Christina Sanok had a plan. A dream, really: They wanted to take off with their kids and...
Read More >>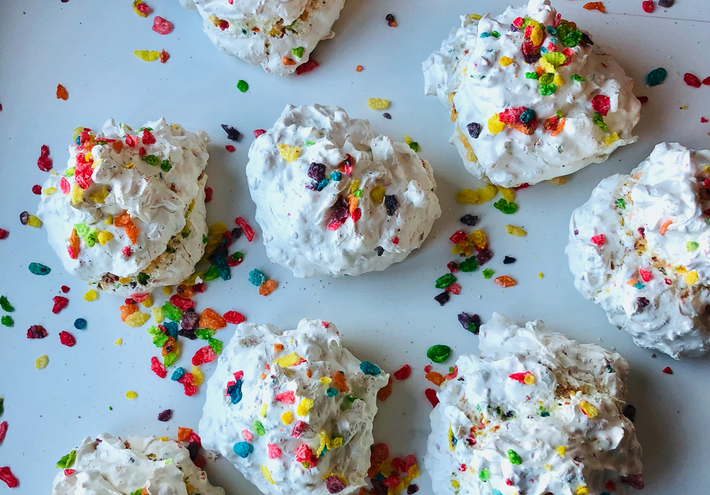 7 Batches Made in Heaven
Let's be honest: Picking the best cookies in northern Michigan is an impossible task. There are so many "right...
Read More >>
Respecting the River
Forever, the Grand Traverse Band of Ottawa and Chippewa Indians (GTB) has regarded the water — and the Boardman/Otta...
Read More >>
Not a Clue
Surely politicians wouldn't be so clueless that they'd lie about COVID-19 deaths or take a vacation during a statewide eme...
Read More >>
↑