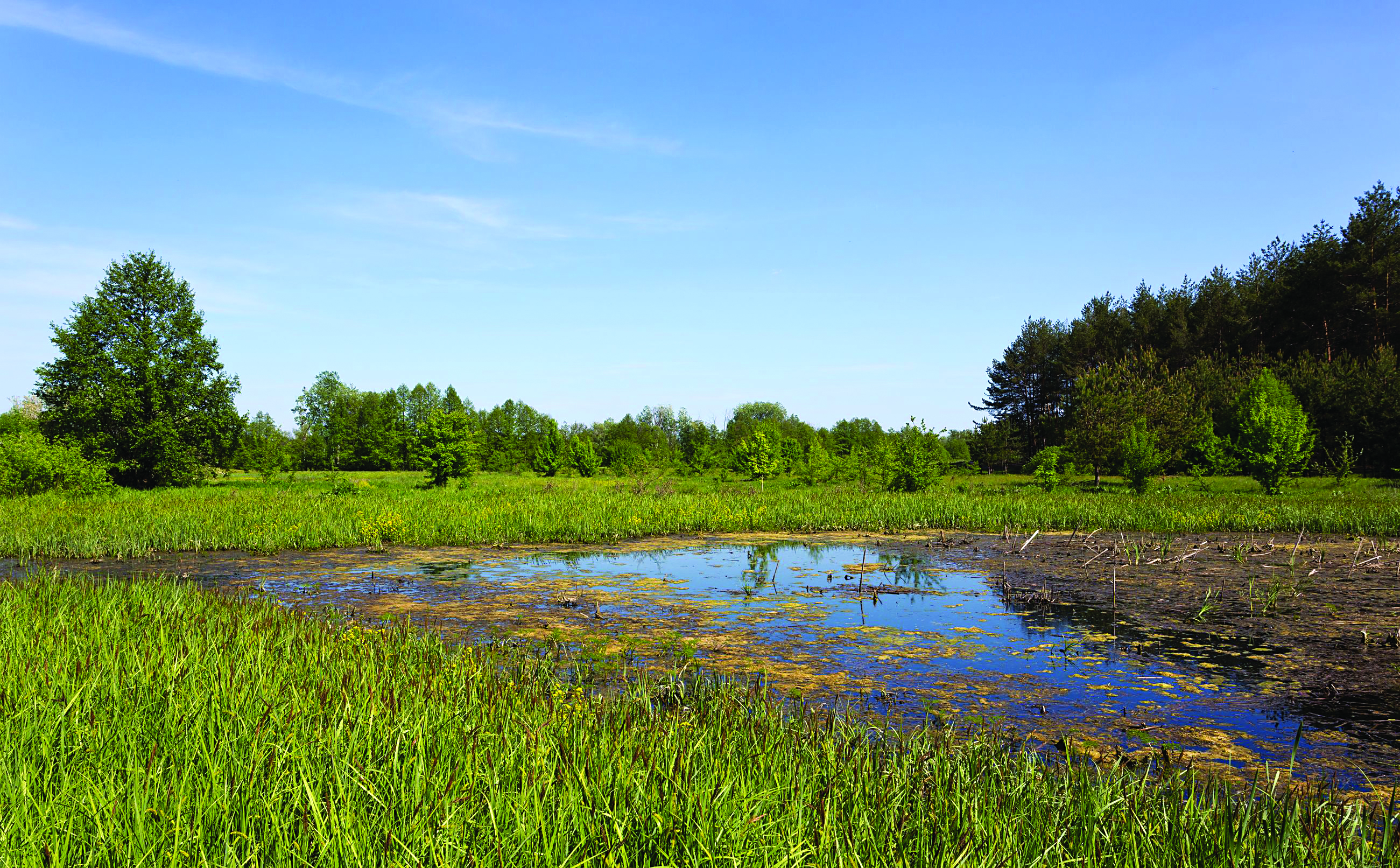 Lame Duck Fallout
What a group of last-minute laws mean for Michigan's environment
Four bills state legislators passed during its lame duck session have transformed Michigan's environmental policy.

One sweeping new law prevents the state from enacting environmental standards that are stricter than federal standards, except in certain cases. Another rolled back wetlands regulations. A third made it harder for state regulators to react to scientific developments when measuring hazardous contamination. A fourth bill enabled the construction of a tunnel for the Line 5 pipeline at the Straits of Mackinac, a move decried by opponents who have fought to have the 66-year-old pipeline removed.

"WRITTEN BY SPECIAL INTERESTS"
For environmentalists in northern Michigan, the passage of the laws marks a particularly dark time for the state.

Christopher Grobbel, a former DEQ staffer and owner of Grobbel Environmental & Planning Associates, an environmental and land use planning firm in Leelanau, says he was appalled that the legislature would vote to reshape the state's environmental policy and undo, during a lame-duck session "at the 12th hour, literally, on the way out of the door, "decades of lawsthat were often crafted through bipartisan compromise and consensus.

Michigan has a history of strong environmental regulation, Grobbel says. "This is really a major step backward."

Dave Dempsey, who served as an environmental advisor to former Gov. Jim Blanchard and is a senior advisor at Traverse City-based FLOW, a Great Lakes advocacy group, says the laws mark "the biggest steps back in environmental politics in Michigan in decades."
Environmental protection has historically been important to Michigan citizens, Dempsey says. There was a long track record of conservation and environmental stewardship that crossed party lines and led to pioneering measures to protect the state's natural resources.

That started to change in the 1990s, Dempsey says, as politics became more polarized, and the conservative movement shifted away from support of environmental policies. The 2018 laws mark the consequences of that shift that began in the 1990s.

"The way it happened was undemocratic and sneaky," Dempsey says. "It was an exercise in placating special interests; the bills were written by special interests, and they were products of right wing-think tanks and lobbyist."

A CHECK ON REGULATORS
Sen. Wayne Schmidt (R-Traverse City) voted for three of the laws; he didn't vote for the "no stricter than federal" bill, he says, because he believes that one went too far. Nonetheless, he said it is an exaggeration to say that the laws constitute a reversal of course for environmental regulation in Michigan.

"I think that Michigan continues to have strong considerations for the environment and conservation," Schmidt says.

He says the new laws serve as a check on regulators who, in some cases, have gone too far in enforcing environmental laws.

Jason Hayes, director of environmental policy at Midland-based Mackinac Center for Public Policy, a conservative think tank, strongly disagrees that the laws meant Michigan was abandoning environmental regulation. He believes the laws are good for property rights and business while still enabling the state to regulate the environment.

"They enforce transparency on the government, which is always a good thing, and they respect private property rights, and they allow businesses to do what they need to do, which is good for the economy," Hayes says.

In addition, he says, the laws still enable Michigan to enforce environmental rules; they just make it harder for regulators to overreach.

"All three of those provide safety valves for the government," he says.

A BIG THREAT TO WATER
From Dempsey's perspective, the worst of the four laws passed during the lame-duck session was HB 4205, the bill that mandates Michigan environmental standards can be no stricter than federal standards.

Michigan has historically been a leader in taking action on toxic chemicals, Dempsey says, and HB 4205 repudiates that tradition.

"Michigan was the first state to cancel most uses of DDT, which put us ahead of the rest of the country," he says. "We are, in essence, throwing away that legacy with this law. … We cannot know what the next toxic emergency is going to be, but when it comes, it's going to be very difficult for Michigan to take appropriate action."

Liz Kirkwood, executive director of FLOW, says the "no stricter than federal" law is especially hard to stomach now, as the state faces threats from PFAs, a diverse group of contaminants that don't degrade and can therefore migrate and pose a threat to drinking water over years or decades.

The new laws, along with SB 1244, which will make it harder for regulators to enact stricter standards for contamination based on peer-reviewed science, are going to pose a challenge to regulators trying to keep drinking water safe from PFAs, said TJ Andrews, legal counsel at Watershed Center Grand Traverse Bay.

Andrews says the "no stricter than federal" law is particularly alarming in light of what's happening at the EPA under the Trump Administration, which has expressed contempt for environmental regulations.

"It seems like it's part of a broader conspiracy, right?" Andrews says. "Let's slash it at the federal level, and then make sure the states can't do any better."

Grobbel says he fears that, by barring Michigan from having any higher-than-federal environmental standards, the law could throw a significant portion of the state's environmental regulation into limbo.

In many instances, the DEQ has been allowed to enforce federal law because the state's standards are stricter under a standard called "primacy," Grobbel said.On wetlands, for example, the federal government has historically acknowledged the state's higher standards by handing over enforcement of federal law to state officials.

Now that Michigan no longer has "primacy" to take control over federal environmental standards, Grobbel says he doesn't know who will be responsible for environmental regulation going forward.

"It's always been the case in Michigan, even under Republican governors, that we wanted to keep that closer to home rather than rely on the Chicago EPA," says Grobbel. "Now, instead of relying on ourcriteria, we're going to default to the federal criteria to determine which wetlands are regulated."

CONCERNS "A LITTLE OVER THE TOP"
Hayes says those fears over the "no stricter than federal" bill are overblown.

Gov. Snyder vetoed an earlier version of the bill several years ago; this time he signed it.
Hayes says that's because Snyder required that the law contain a less strict threshold for state regulators to prove a need for stronger standards. That means that in the event of an emergency, state regulators will be able to step in.

"Initially when it was written, they had to provide a clear and convincing case for a more strict regulations," he says. In the version that passed, they have to show a need through a preponderance of evidence.

In the case of something like PFAs, Hayes says that, since those are not regulated by the federal government, the state standards would remain intact.

He says he isn't concerned that Michigan is aligning with federal standards, even as the EPA is reinventing itself in the age of Trump.

"The notion that the state of Michigan is just chucking environmental regulations out the door and the baby's going out with the bathwater, I think, is a little over the top," Hayes says.

He says he believes the EPA became too aggressive under Obama administration control, and the Trump administration is correcting that.

"The EPA is focusing where they're supposed to be," he says.

Along with Schmidt, Rep. Larry Inman (R-Traverse City) also voted against the "no stricter" bill.

"We are surrounded by the Great Lakes, and we have a lot of inland lakes and inland rivers, so we're kind of in a special state where we're surrounded by fresh water," he says. "There could be instances where we need stricter than federal regulations."

Inman said though he is a Republican, he weighs environmental bills carefully and is willing to listen to environmental groups.

"They are not shy about calling the office," Inman says. "I would say that they are really a great resource. In the era of term limits, they have a sense of history a lot of times."

Inman voted for the wetlands bill, which, although it is also decried by environmental groups, was drastically altered between when it was introduced and when it passed, making it much less severe.

"Every bill that comes before us, when it first comes out, a lot of times it comes with a lot of controversy, so we get a lot of phone calls in our office from constituents," Inman says. "The legislative process softens up the bill."

QUESTIONS OVER WETLANDS
Andrews agrees that the final version of the wetlands bill, SB 1211, isn't nearly as bad as an earlier version of the bill, which would have reclassified the minimum size for "regulated" wetlands from five acres to 10 acres, a move that might have put as many as a half million acres of wetlands out of regulation in the state.

Heather Smith, the Watershed Center's baykeeper, says the law will make it harder to investigate violations because of new burdens the law foists upon already stretched-out DEQ staff. For example, the law requires that if the DEQ wants to investigate an alleged wetland violation on private property, they have to get a search warrant.

"It makes it harder to investigate violations," she says.

Grobbel says another significant change in the new law is that now, only wetlands contiguous with bodies of water are regulated; it used to be that wetlands within 1,000 feet of the Great Lakes or 500 feet of an inland lake or waterway were regulated.

Up North, that's going to affect a lot of property, and it's going to make a lot of wetlands unregulated.

"The big message out of this is they try to put a spike into the whole notion of regulating isolated wetlands," Grobbel says. "We're going to have a number of areas that are going to lose protection that are wetlands. Small, isolated wetlands, but ecologically and hydrologically important wetlands."

That doesn't necessarily mean a lot of land that couldn't be developed will suddenly be developable, however, Grobbel says. Even under the old laws, an application to fill wetlands was virtually never denied.Rather, DEQ regulators would work with the landowner or developer to determine how a project could move forward with the least harm done to the wetlands, and then issue the permit.

What the new law means, Grobbel says, is that in a lot of cases, that kind of harm mitigation will no longer have to take place, and those wetlands will just get filled — ultimately at the expense of the region's water quality.

"If you're a banker or a developer, you probably love it," Grobbel says.

COMPLAINTS OVER DEQ ENFORCEMENT
Inman says he liked the final version of the wetlands bill: "I thought it was a fair balance." He says DEQ staff can sometimes be overzealous.

Schmidt also supported the wetlands bill, even in its earlier, more severe form.

"I was thankful they scaled it back, even though I voted for the first, much more drastic version," he says.

Schmidt says he heard complaints about the way the DEQ enforced environmental regulations, and he thinks this law will make it clearer what is and what is not allowed.
"There seems to be or has been inconsistencies within the department," Schmidt says. "We tried to get it so people know exactly what the rules are."

Hayes agreed that wetlands enforcement at the DEQ could be overzealous, and he said this law was needed.

"There's examples where we have helped defend property owners who have been unreasonably regulated in terms of wetlands use," Hayes says.

Hayes cited one example of a Grand Rapids business owner whom the DEQ refused permission to construct an employee parking lot because of a wetland that Hayes contends was, in fact, wet ground due to snow melt. He said that led to a legal case that went on for years and cost hundreds of thousands of dollars.

Hayes said the bill by no means will mean the wholesale destruction of wetlands.
"We're maintaining standards, we're still maintaining wetlands, but at the same time, we're protecting landowners," he says.

Kirkwood hopes the bill doesn't result in too much wetlands destruction. The value of wetlands to society is not always evident or obvious, but they serve many crucial functions.

"We know that wetlands have incredible economic and ecological benefits for us," Kirkwood says.

Wetlands mitigate flooding during severe weather, they serve as wildlife incubators, and they abate pollution and protect water resources.

"They can't be perceived as swamp any more — they serve a vital role in urban and suburban and rural communities," she says.

Area environmentalists are also alarmed over SB 1197, which authorizes the construction of a tunnel for Line 5 at the Straits of Mackinac andcreated the Mackinac Straits Tunnel Authority.

The promise of a tunnel doesn't quell fears over the danger posed by the aging pipeline; it might be a decade before the tunnel is completed, and in the meantime, the oil line will remain in operation.

"I think it would be difficult to say that a modern, well-built tunnel presents the same water quality threat as a 60-year-old pipeline," Andrews says. "But I would say, from a water quality perspective, it's the length of time leaving the pipeline there that's the bigger threat."

Traverse City's Groundwork Center for Resilient Communities is also opposed to the tunnel plan.

In a statement opposing the tunnel, Jim Lively, Groundwork's policy director, argues that letting the pipeline run for 10 more years as-is poses too big a threat; that Michigan doesn't need the oil transported in the pipeline; and, in fact, most of it returns to Canada through Sarnia. He called the "process for crafting and passing the tunnel deal … rushed, secretive, and likely unconstitutional."

Gov. Whitmer asked Attorney General Dana Nessel's office to research questions about the tunnel deal; Kirkwood said FLOW is assisting in that research.

"We do not litigate. However, the attorney general has asked for legal advice and analysis," she says. "Enbridge (the Canadian company that owns the pipeline) continues to be an unworthy and distrusted tenant, and so the state of Michigan has legal authority and a duty to ensure that it upholds its fiduciary public trustee duties to the citizens of Michigan."

Hayes says he believes pipelines are safer alternatives to other means of transporting oil and that Line 5 delivers fuel that's needed in Michigan. Although Line 5 opponents argue that much of Line 5's load passes through Michigan and goes back into Canada through Sarnia, Hayes says that a lot of that oil is refined there and then returns to Michigan as gasoline.

Hayes says he shares the concern over the age of the pipeline and also worries that something could happen in the 10 years before a tunnel is completed.

"What you do is, you do your darndest to make sure it doesn't happen," he says.
Schmidt voted in favor of the tunnel. Inman voted against it, but he said only because of how long it's going to take to build.

"I can live with a tunnel. I can live with some advancement of utilities going through that tunnel," he says. "The biggest concern that I had was the seven to 10 years" delay.


A Bright Side for Environmentalists — One That Didn't Pass.
One bill that failed was one Traverse City environmentalists followed closely — it would have prevented localities from writing ordinances to protect trees, and was proposed just as Traverse City was debating whether to establish such an ordinance.

The bill was supported by the Traverse City Area Chamber of Commerce, and Sen. Wayne Schmidt (R-Traverse City) was a sponsor of an amendment to the would-be law.
"We were disappointed that the chamber was involved, and that Wayne Schmidt was the sponsor of one of the tagalong [bills]," says TJ Andrews, legal counsel for Watershed Center Grand Traverse Bay.

The tree ordinance discussion arose following the massive tree-cutting at the Moorings development, on the west end of the city.

"The planning commission was specifically inquiring of staff, saying, 'Where's our tree protection?'" Andrews says. "And staff were saying, 'We just don't have any," and the planning commission said, 'Well, we need one. Let's make it a priority.'"

As the Watershed Center worked to help Traverse City draft an ordinance, the law was proposed in the state legislature, which Andrews found underhanded.

"There was a lot of discussion when the tree ordinance was first presented to the planning commission, and there was some argument that this was not the result of a public process, and you had too few stakeholders sitting at the table," she says. "So, we sat down with the chamber. Their position was that more public input was needed to get a better ordinance."

But ultimately the chamber and Schmidt supported a state law that would have put an end to the discussion.

Schmidt says he supported the law because he heard from constituents who were worried about how much the tree ordinance would cost.

Schmidt says the law wasn't introduced in reaction to Traverse City's tree ordinance proposal; he says there were a couple downstate communities also debating tree ordinances. He says some of the tree ordinances under consideration were too severe and "were going to be extremely punitive, especially in an urban area where you want to concentrate development."

Nonetheless, Schmidt does not expect the bill to be re-introduced this session
Andrews hopes Traverse City can pass something now that the bill failed.

What she and the Watershed helped create was a framework for a tree policy that could be made as strict or as loose as city commissioners want, she says. Essentially, an ordinance would say that if you cut down a big old tree, something has to be replanted.
"It should be done, and someone is going to have to brave and say that this is an issue that this community is going to address," she says.



Trending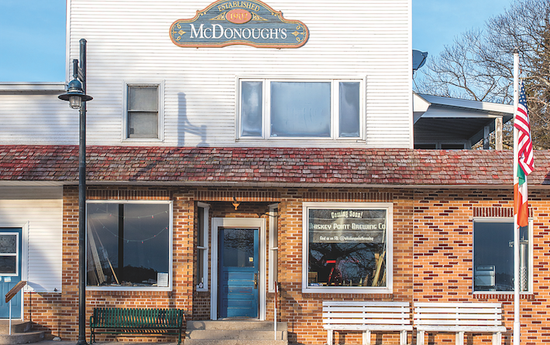 Welcome to Michigan's Most Remote Brewery
After years of planning and honing his beer-making skills, this spring, Patrick McGinnity plans to open Beaver Island&rsqu...
Read More >>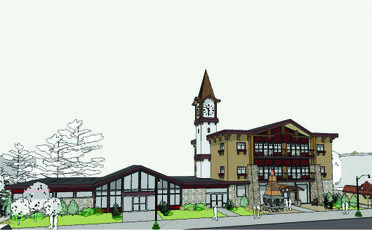 Gaylord: A boomtown Up North
Gaylord native Gary Scott had moved to Indiana, where he and some partners started a business to invest in distressed prop...
Read More >>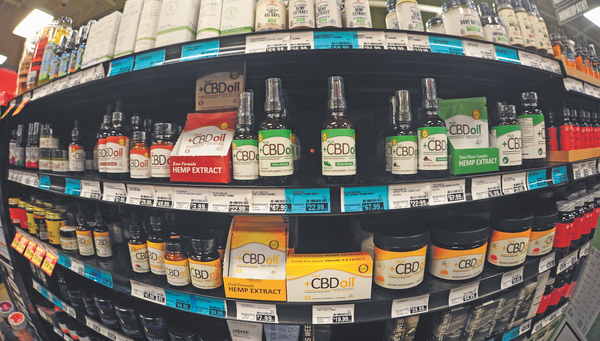 CBD Laws: Dazed and Confused
The sign outside of Family Video in Kalkaska lets drivers know the store has more than just movies. The sign reads: &...
Read More >>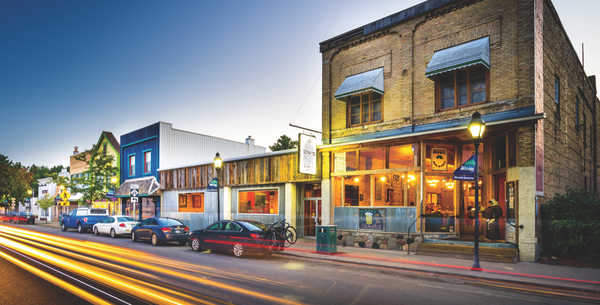 Small Up North Towns on the Rise
Spotlight on Bellaire (pictured)Seems Traverse City isn't the only place in the region making those "Best...
Read More >>
↑