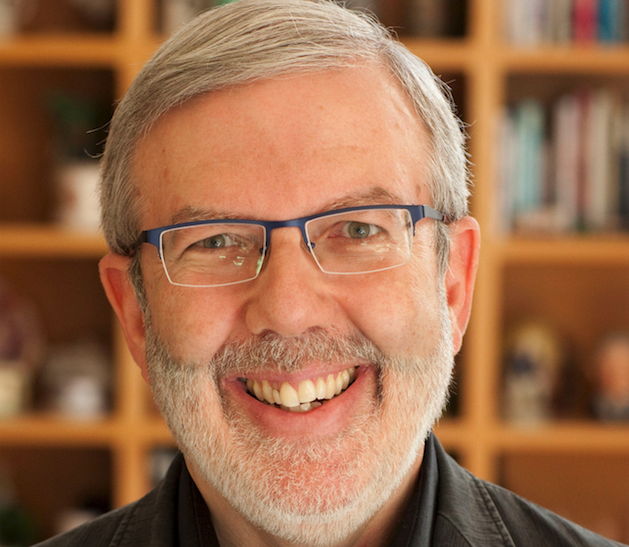 Leonard Maltin: The Man Who Knows Movies
Renowned film critic coming to the Traverse City Film Festival
If you love movies, and we mean really love movies, chances are you've owned a copy of "Leonard Maltin's Movie Guide" at some point.
The thick compendiums of movie reviews and synopses by Maltin, one of the best-known American film critics and historians, have been many a moviegoer's guide as to which films to watch — and which to avoid like the plague.

Maltin's Movie Guides were retired in 2014, but Maltin's still going strong with a range of projects, including his TV show, Secret's Out (on the REELZChannel movie network), on which he introduces the viewer to little-known Hollywood films, lesser-known "shoestring budget" movies, and under-the-radar actors.

Also in production is his podcast, "Maltin on Movies," for which he plans to record an episode during his upcoming stop at the Traverse City Film Festival. But that's only one of the reasons that Maltin and his wife, Alice, are hitting our great Up North shores.

"I'm coming to Traverse City to have a good time!" Maltin said on a call from Prague in the Czech Republic, where he and Alice were attending the Karlovy Vary International Film Festival. "For me, a good time usually involves watching movies, meeting interesting people, and enjoying new experiences — the key ingredients of a good film festival."

With a very long list of films to see at the TCFF — everything from documentaries like Chasing Coral to classics like the '60s drama Cool Hand Luke, gritty rockumentaries like Long Strange Trip to big-screen animated favorites like Moana — Maltin's ready to spend some serious time in the theater seats, hoping to catch any screening that catches his eye.

"There is no one film I can single out that I'm looking forward to," he said. "What I do hope to do is see a number of pictures I've heard good things about but missed so far in Los Angeles. There are only so many hours in a day and days in a week when I'm working at home, so getting away to a festival like this is a great way to play catch-up."

That said, Maltin admitted that he prefers what's considered the "off-season" for films, when more thoughtful fare takes precedence.
"To be honest, summer is my least favorite season for movies," he continued. "I'm no snob, and there's absolutely no reason why a big Hollywood blockbuster can't also be really good, but that hasn't been the case too often in recent times."

Even for blockbusters that do manage to bridge that gap between critically acclaimed and commercially successful, perhaps Spiderman: Homecoming, or Wonder Woman?

"I'm in minority camp on Wonder Woman," he said. "I thought it started great, and then lost its way — although I like the cast a lot."

Like any film aficionado, Maltin places a high value on the movie-going experience as a whole — the buildings, the screens, the seats, the concessions — so he's not especially hyped up about the current influx of content providers streaming first-run movies right into our homes.

He said his favorite way to watch a movie will always be "in a theater, larger than life." He admits that he and his wife also watch films at home, but that it's definitely their second choice. Nevertheless, he's optimistic about the original content these providers are bringing to the screen.

"The best thing about Netflix, Amazon and the other new kids on the block is that they are financing and acquiring so many films, including ambitious, offbeat, and daring films," Maltin said. "But I cherish the theater-going experience and don't think it will ever die. People who want to see movies on a big screen will continue to do so because it's also a social experience."

His prediction: "I have a feeling that these new funders like Netflix will embrace theatrical showings alongside streaming."

In the meantime, though, Maltin said he and his wife are looking forward to taking their seats alongside other movie buffs at the Traverse City Film Festival — well, taking their seats and taking part in another sweet local experience: "I keep hearing about cherry pie and other goodies I'll get to enjoy in Traverse City, so that's high on my priority list."

Keep a movie-going eye on Leonard Maltin's projects at his official website.
Trending
Moving Dirt And Stone
This year is taking a toll on me. I'm more sluggish. It's harder to get out of bed each morning. I have muscle pain that I...
Read More >>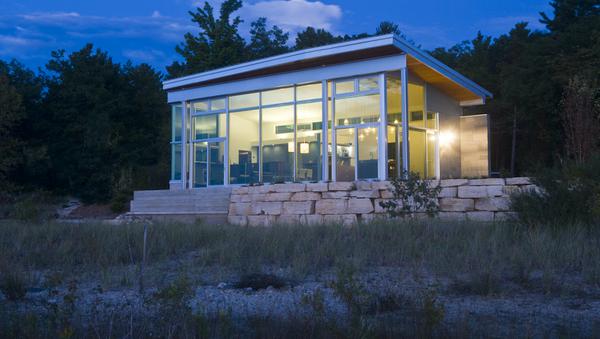 Northern Michigan Modern
From rustic log cabins to Victorian-style homes all the way to more traditional suburban-like developments, northern Michi...
Read More >>
Warts And All
Project 1619, a product of New York Times Magazine writers, is a potential public school curriculum that attempts to redef...
Read More >>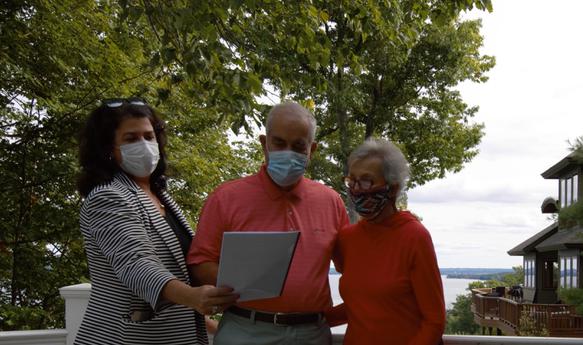 Pandemic Brings Even More Heat To A White-Hot Real Estate Market
There's a mad dash going on in real estate: companies bailing on their massive corporate office buildings, families ...
Read More >>
↑