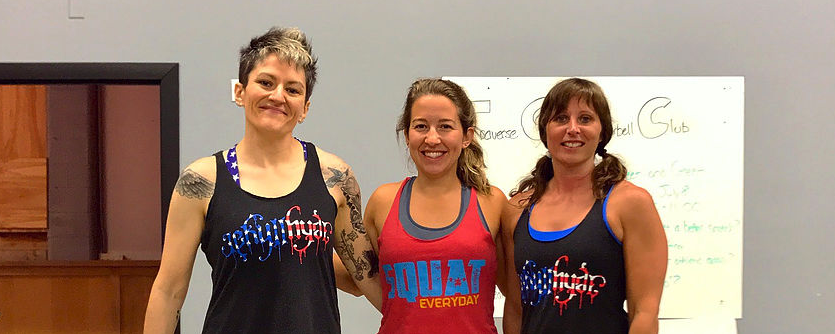 Lifting Large
Achieving Big at the TC Barbell Club
There's weightlifting … and then there's Olympic weightlifting.

And there are three women in Traverse City who can definitely tell you all about the difference between the two.

Alyxandria "Alyx" Briggs, Megan Ward, and Theresa O'Boyle run the Traverse City Barbell Club. It's Traverse City's only Olympic lifting facility, and one that aims to lift the confidence of its members just as much as the weights themselves.
FRESH FITNESS
The Barbell Club has been open for just about six months. It debuted in July of 2017 at the suggestion of Josh Holton and Brad Giglio of Traverse City's CrossFit Due North, who had seen the women lift at other locations and thought their CrossFit would be a good match with an Olympic lifting gym.

CrossFit Due North and the TC Barbell Club now work in conjunction as Fresh Coast Fitness.

"All three of us [women] knew each other from lifting together before," said Alyx Briggs. "When Josh and Brad approached us with their idea, we knew it was a good fit."
The biggest investment in their new business was simply their own skills; the women rent space from CrossFit Due North and purchased some equipment, but they don't require additional employees, so the three do all training themselves.

WHOLE BODY EXERCISE
The term "Olympic lifting," simply put, refers to working with the two lifts done in Olympic competition: the "snatch" and the "clean and jerk," two methods of lifting a barbell set above your head. A wide set of skills are needed to achieve the lifts. Megan Ward called it "a whole-body exercise."
Most people at their facility aim at lifting between 100 and 200 pounds, though one current client is lifting over 400 pounds (which is essentially lifting two good-sized people.)

The gym's 12-week programs are based on the individual skills of each person they work with, so it's constantly progressive as lifters work toward increasing their personal numbers — the weight they're able to able to lift — and skill level. In addition to the actual lifting, clients also do exercises like squats, planks, presses, and core work.

"It's a different workout every time," Briggs said.

ROAD TO LIFTING
All three women have done the sport at the competitive level, but they welcome and train a wide range of people who aren't necessarily in it for the competition aspect, from youthful athletes to older folks with mobility issues, or ex-military looking to stay in top shape.

And all three women took unique roads to their current Olympic lifting careers.
Briggs got her start in team sports and graduated from Grand Valley State with a degree in coaching.

"In high school, I did general strength conditioning and weights, and I really liked feeling strong and seeing fast progress," she said. "What drew me to Olympic lifting is that it's very technical. You have to perfect each piece of it."
Ward was the opposite — she didn't participate in sports at all.

"I was very, very overweight," she said. "I did CrossFit for four years to try and combat that, and some of CrossFit includes lifting, which I liked better than cardio. I've lost over 100 pounds, and most of that is from weightlifting, not anything else."

She also pointed out that people believe that the harder they work and the more they sweat, the more calories they'll burn.

"It's actually in building muscle that you see a lot of progress," she said. "The more muscle you have, the more calories you burn."
EMPOWERING PEOPLE
Theresa O'Boyle got her introduction to fitness with CrossFit as well, before moving to weightlifting.

"And I had a very motivating coach, Josh Heitsch, who was a Traverse City weightlifter before he moved out of town," O'Boyle said. "I really like being able to share my love and passion for weightlifting, and inspiring others. There's a big mental part of lifting that transfers to the challenges of everyday life: Work hard, and you can get there. Those ideas apply outside of weightlifting and the gym, as well as inside."

All three women agree that the rewards are in watching their clients grow.

"It's been such a cool experience already," Briggs said. "We have people come in who have never even done this before, and it's so fun to see when something clicks for them, and we can instill that positive energy in them through fitness."

"I love the moment when I can help show someone that they're stronger than they think they are," Ward added. "To empower people. That's the thing."

The Traverse City Barbell Club is located at 1145 Woodmere Ave. in Traverse City. Find out more at tcbarbell.com or (231) 486-5344.
Trending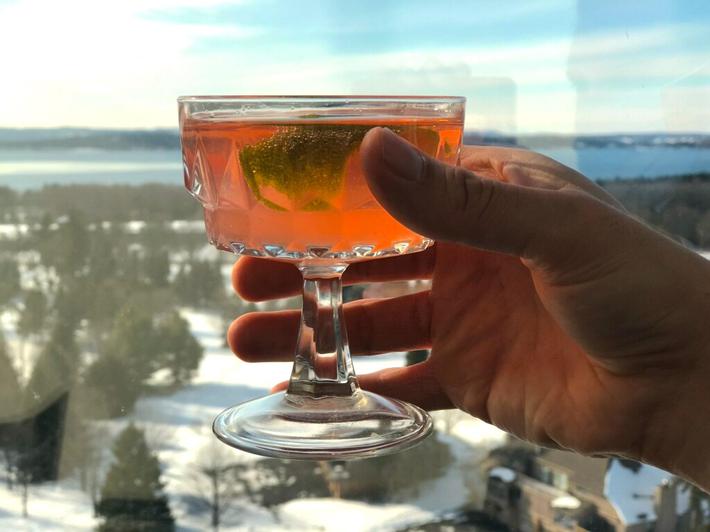 Tiny Pink Bubbles
Hey, ladies, do we have the pink drink for you: Aerie's Tiny Pink Bubbles. With a taste and body as delicious as its...
Read More >>
The Power of Our Example
Every new president faces a daunting array of problems, but 2021 will go down in the history books: Our country is under s...
Read More >>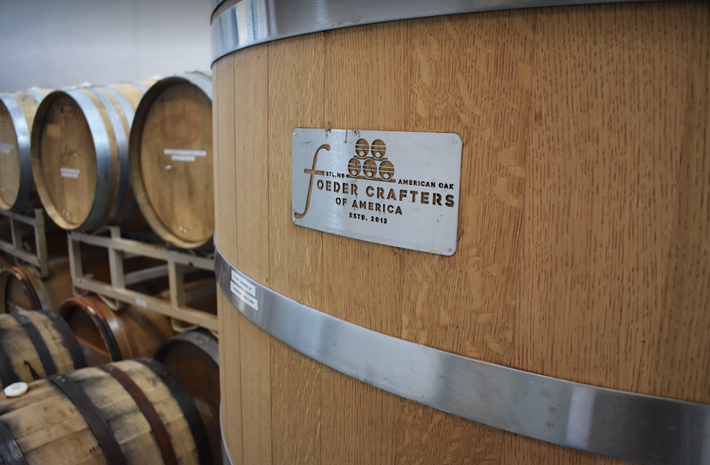 Getting Wild with the Foeder
Drinkers with a discerning eye may have noticed a couple interesting-looking wooden containers in the back of Traverse Cit...
Read More >>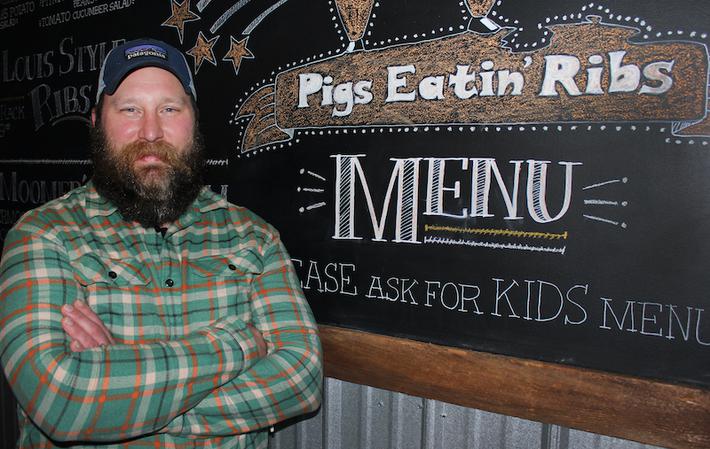 Charlevoix's Pigs Eatin' Ribs
By 2008, Charlevoix Chef Adam Kline had seen and tasted enough. The Northern Michigan food scene had stagnated, he said, i...
Read More >>
↑