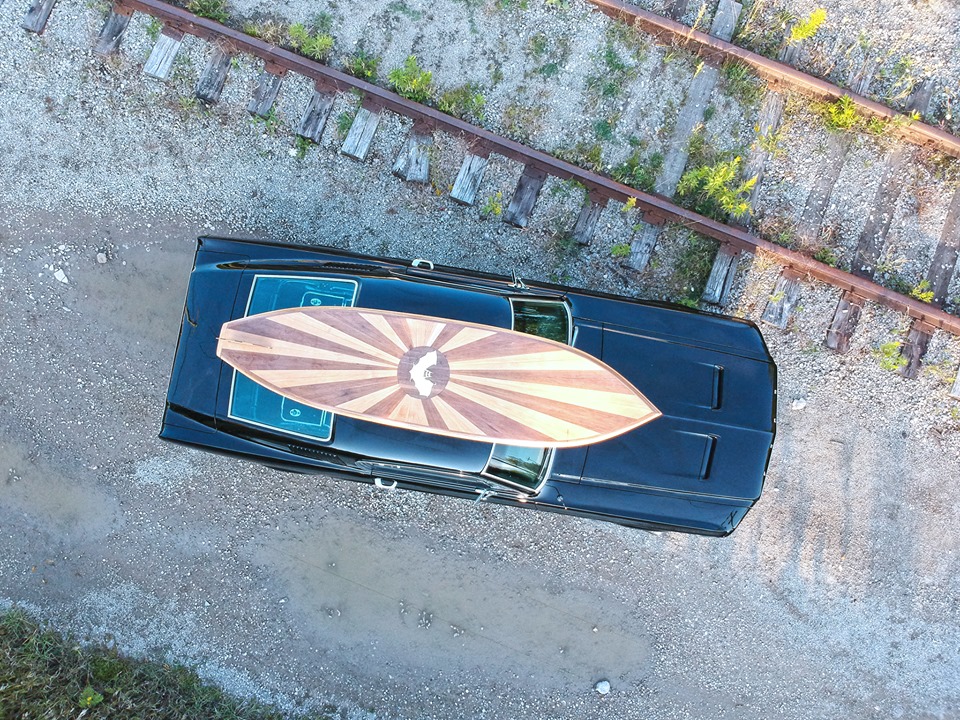 Little Bay Boards: Who Wants In?
Petoskey's internationally known SUP builder nosing toward next level. Sir Richard Branson approves.
What dad hasn't wanted to do something special for his child? Jason Thelen loved being on his standup paddleboard, so when his nine-year-old daughter asked for one too, he was happy to oblige.

One caveat: Instead of buying her a foam board made in China, Thelen took it upon himself to build her one. As a carpenter — and a doting dad — it was a challenge he gamely took on.

So began Little Bay Boards. In the seven years since his daughter's request, Thelen has made selling his handcrafted hollow-core wood standup paddleboards into not only a good living but also a thriving company, one with customers around the world. He's moved from his dad's makeshift workshop/garage to an actual production facility — twice — and has another such move in his sights.

A beautiful Up North success story? Sure, with one huge problem: Thelen's handcrafted SUPs are so in demand — he has some 40 boards on backorder right now — and the growing business so demanding, he's run out of time to pursue the passion that prompted him to share it with his daughter in the first place.

Thelen believes it's time for new blood, more well-versed in building businesses than building boards.He's looking for an investor to take it to the next level.

"I know someone [else] could do the business better than me. I know how to do wood. But running and scaling up a company … payroll, workmen's comp — I'm not a businessperson; I'm a craftsman," he said. "I used to paddleboard all the time. Now I build paddleboards all the time."

TURNING POINT
It was after some 60 single orders in 2015 that Thelen had finally decided to make his hobby his business. To do so, he had to quit his "real job" building energy-efficient homes" — a decision made even more risky by the fact that not only did he enjoy his work, his boss was his father-in-law.

He figures that, at that time, between his job and his board-making, he was working some 120 hours per week. That's when his wife sat him down and said it was time to choose: "The secure job, or chase the dream," he said. "I made the leap four years ago."

When Thelen began crafting the boards, he found a mentor in Paul Jensen, a longtime surfer located in the Pacific Northwest. Jensen had crafted his own hollow-core surfboard in 2001, and then went on to share his process to thousands of people who wanted to do the same. Today, Jensen's hollow-core wooden surfboards — functional art that"allows the rider to experience the power and intimacy of [water's] energy," as opposed to foam, which he says feels "dead" — have inspired legions of followers to buy his boards, attend his workshops, and buy his frame and template kits to make their own boards.

Jensen and Thelen maintain a business relationship — Jensen receives a royalty on each SUP Thelen makes — and an enduring friendship. "Paul and I are still friends, we talk all the time," said Thelen.

HARVEST LESS, GIVE MORE
Crafting hollow core surfboards of woods allows Thelen to make his boards lighter and decrease the amount of natural resources needed. That was an important consideration, he said.
"The world needs eco-friendly boards. These are VOC-compliant green-certified. All components are from the U.S. and are sustainably harvested," said Thelen. Most of the wood, in fact, is harvested locally from Boyne Falls.

The boards aren't cheap, of course. The standard model retails for $1,500. Custom boards start at $2,600 and can climb as high as $5,000.

One very important part of the business for Thelen is giving back. He's worked with many nonprofits and charitable events. One particular area of emphasis is on schools, from Petoskey to Traverse City and beyond.

Last year, Chris Davis, a woodshop teacher from Henry Ford II High School in Sterling Heights, visited Thelen to learn the ins and outs of building the hollow-core wooden boards. "He said he wanted to introduce something cool to his woodshop class," said Thelen. So he taught Davis the ins and outs of real wood and eco-friendly hollow-core board building.

When Davis returned to school, he had 37 students enrolled in his class. By the second semester, 120 had signed up, though the class could only accommodate 60 students total in the two hours allotted. Interest continued to surge, however, so this year the school offered five class hours — and purchased a $50,000 CNC machine for it.

SHOUT OUT FROM SIR RICHARD
News of the positive snowball effect landed a shout-out from one of the world's most well-known entrepreneurs, Sir Richard Branson — the billionaire behind Virgin Atlantic airlines, Virgin Records, and some 400 other companies. (The class had a connection to real estate entrepreneur Kristy Petrillo, of Georgia, who shared the tale with her friend Branson; he recently posted a video on his Facebook page commending the boards, as well as the efforts of Thelen, Davis, and the Henry Ford II students.)

If a company's products and good works can pique the interest of Sir Richard Branson, it seems nuts to want to hand over the reins to someone else — but Thelen insists that he's serious. He sees opportunity for the Little Bay Boards to dramatically increase its footprint (wake?) in the industry but recognizes that scaling up operations would necessitate an influx of both capital and business savvy he doesn't have.
"I'm a craftsman," he said again. "We have to notmarket because we're too busy.

"To jump from two employees to more, with better tools — I don't have the ability to do it," he said. "I want to grow to get more eco-friendly. It's better for the planet."

There is one important caveat that goes with his search efforts: Little Bay Boards must remain in Petoskey. That's where Thelen is from, and that's where his family is from, extending back to his three-times great-grandfather, Chief Petoskey. (Close isn't an option, either; Thelen recently turned down one investor who wanted to move the operation to Charlevoix, just 17 miles south.)

While Thelen waits for an investor/angel/CEO to step in, he continues to do what he does best: handcraft his boards. "They're beautiful and ride great," he said.






Trending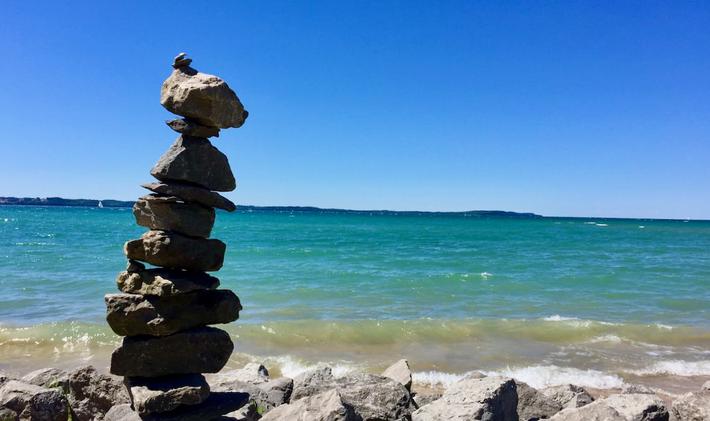 How Healthy Are Our Waters? Experts Weigh in on the Well-being of NoMi Waterways
We're all about to be waist deep in the busy summer season, and for many of us, it's also time to get waist de...
Read More >>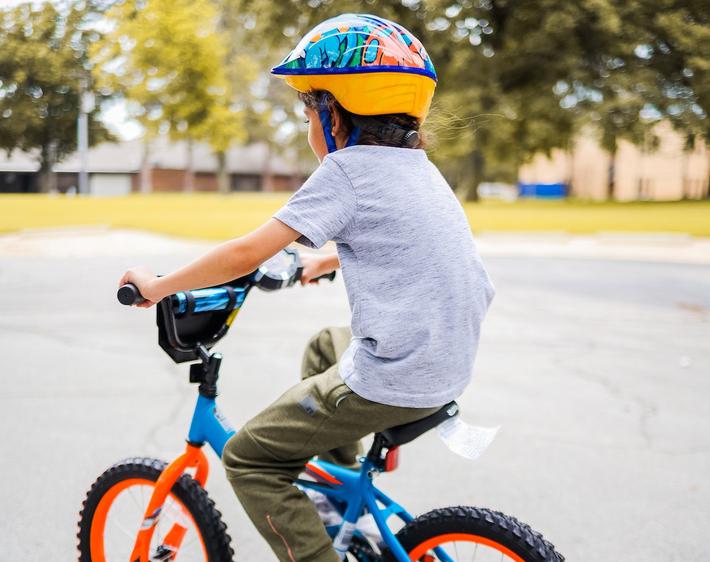 A Bike Extravaganza for the Kiddos
This event is brand new to northern Michigan: The Lynn Duse Memorial Kids' Bike Fest. Duse, the longtime Petoskey bu...
Read More >>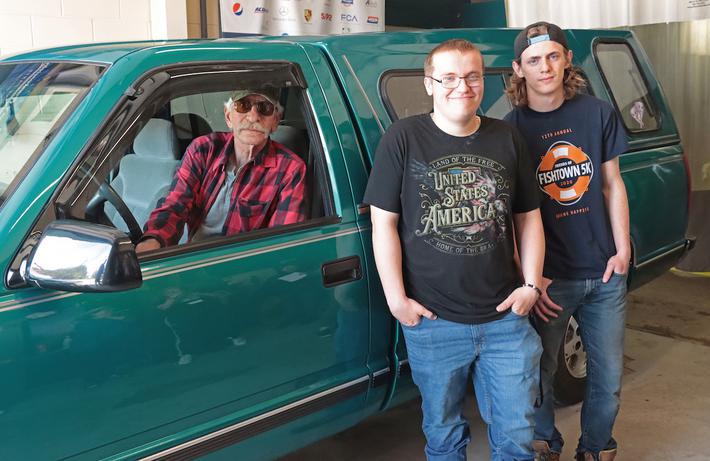 A Year-Long Restoration Complete
When a deadly tornado hit Gaylord last May, it left a trail of destruction to people's homes, businesses, and proper...
Read More >>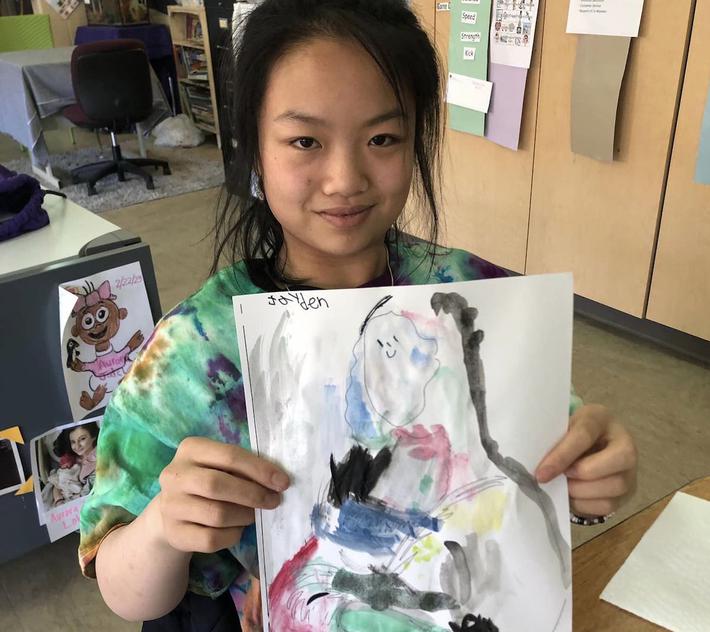 Investing in Local DEI Efforts
The Grand Traverse Regional Community Foundation announced it has awarded $11,000 from its Diversity Equity Inclusion (DEI...
Read More >>