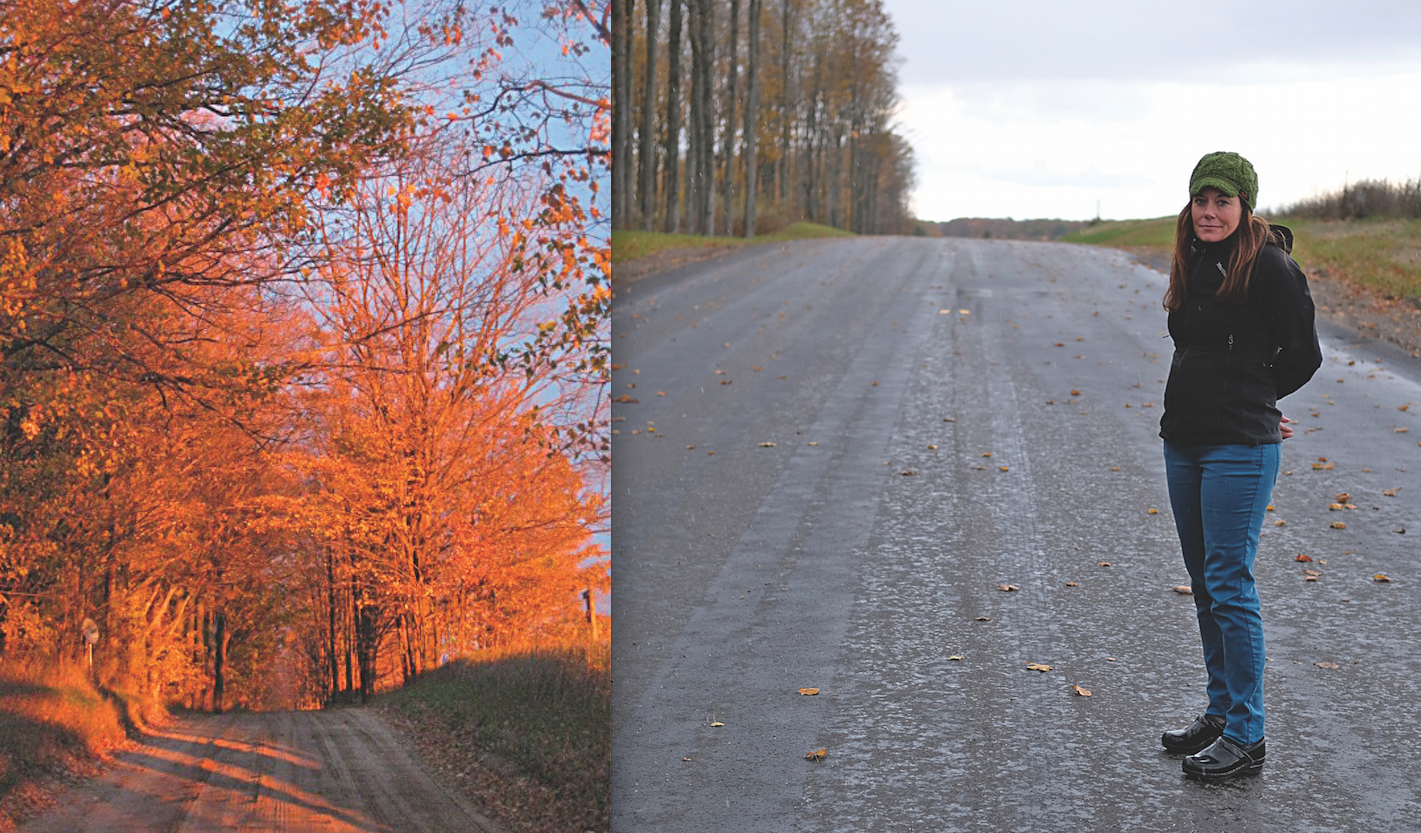 Little Road Lost
Did Benzie County pave paradise? Or simply make a road safer?
A scenic rural road lined with sugar maples drew Nichole Jones and her husband to make their home in an out-of-the-way spot between Lake Ann and Interlochen.
She and her husband bought a one-bedroom cabin there in 2010, improving and enlarging it over the years to make room for the two children that have since joined the family.

Recently, however, Jones' small piece of tranquility was invaded. The thick stands of trees on each side of the road were clear cut, the road was widened, and segments of it were paved. (The above left photo shows the road before the improvements; the above right photo, featuring Nichole Jones, shows the road afterward.)

In the grand scheme of life Up North, it's just a single stretch of road, and a small section at that, among thousands of miles of paved, dirt, and two-track roads that spider across the region. But for the residents who live along the once-picturesque track, it's their road home.
TUNNEL OF TREES
If you look at before-and-after photos of Fewins Road between Lake Ann and Reynolds roads in Inland Township, the stretch is unrecognizable after it was improved in 2016 and 2017.

"It just had this beautiful canopy," Jones said. "My kids used to call it the 'tunnel of trees.' It was absolutely stunning. Gorgeous. Senior pictures were taken on this hill."
Jones vividly recalls the day in February 2016 that she arrived home and saw that dozens of the maple trees along the road and on the property of the Joneses and their neighbors had been marked for cutting.

"We were housesitting in Lake Ann, and I came home, and all the front trees were marked, and we had no information about this," she said. "And I instantly called my husband and I'm like, 'What are you doing?' Because he oftentimes actually cuts down trees to make things with them. And he was just like, 'What are you talking about?'"

Upon closer inspection, the couple realized that all of the trees up and down the section of the road were marked to come down.

The couple quickly contacted the township and the road commission, but they learned that the decision to improve the road had already been made: The trees were in the road right-of-way. They would be coming down. And there was nothing the couple or their neighbors could do stop it.
NEIGHBORS OPPOSED THE PROJECT
The Fewins Road project first appeared on the Inland Township board meeting agenda in February 2016, when, according to the minutes, Supervisor Paul Beechraft informed the board that he was working with the road commission to repair that section of Fewins Road with $14,000 the township had in its budget for road repairs.

The tree cutting came up at the next meeting, on March 14. Beechraft said the trees had to be cut for safety; that section of Fewins Road didn't meet the minimum standards to be a road, which must travel through a 30-foot-wide clearing and have a 20-foot-wide road bed.

Some residents who live on that stretch of the road showed up at the meeting to oppose the project.

One presented a petition signed by people who live on the road who were opposed to the tree clearing. Twenty people had signed, a number the presenter estimated to represent 90 percent of his neighbors. Another resident said he hadn't heard of the petition, and if he would have, he'd have signed it too.

Yet another said she was worried that there was no plan in place to finish the road, and she wondered why property owners weren't given more notice about the tree cutting. She said she wasn't given enough time to have the value of the timber on her land surveyed so that she could know what to do with it.

The fact that many residents along the road opposed the project didn't matter, Beechraft said, because the road commission had deemed the road unsafe, so the township had no choice but to widen and grade the road.

Beechraft said in an interview that he thought that the petition presented at the meeting represented maybe half of the residents who lived on that section of road, not 90 percent.

Another meeting about the road project was convened in July, but by then all of the trees had been removed.

That August, the road commission needed a favor from the residents. To properly grade the road, it would need to ensure rainwater could drain into ditches at the roadside, which would require encroachment into the yards of 10 property owners. It requested easements from each of them. The Joneses and four of their neighbors refused to sign the easement agreements. Because only half signed, Beechraft said the road commission had to abandon the plan for ditches and go with an alternative: paving and creating curbs that would allow for water drainage. Today, two sections of the road are paved while other parts of the road remain gravel.

SCENIC BUT DANGEROUS
How did a picturesque country road become a patchwork of pavement, dirt, and denuded land? Matthew Skeels, Benzie County Road Commission manager, said the project started because the township asked the road commission to identify road projects, and the road commission identified that section of Fewins Road as a priority.
What the residents loved about the road made it a liability.

"It was a very narrow — really wasn't even a gravel road, it was kind of almost a two-track. The trees were very close on either side of the road. It was basically a one-lane road," Skeel said.

Fire trucks and ambulances would have trouble getting to residents in an emergency, and road commission equipment had trouble operating there, he said.
And once the road was designated for improvement, it had to conform to modern standards for a road, Skeels said. That meant the grade had to be engineered, and the right-of-way had to be cleared.

"If we're going to improve a road, we have certain standards that we have to follow," Skeels said. "It's not as easy as making the road wider. We have to remove the trees, and we have to provide for storm water."

Skeels agrees that the project completely changed the character of the road, but he said the road commission and the township did attempt to inform residents and prepare them for the change as the project developed.

Beechraft also said the township surveyed area residents between 2008 and 2012 about what road projects people wanted to see happen in the township.
"That [road] was No. 1," he said.

Beechraft said there was no choice but to go ahead with the project once the money was available.

"We as a township were given some projects that were labeled 'safety projects,' and that was one of them," he said. "When funds became available, we contacted the road commission. Once the road commission labeled it a safety project, it becomes a liability issue."

Beechraft agreed that the road had become a safety hazard; the top of the hill was a dangerous blind spot where there was barely room for two vehicles to pass.
"That hill was very, very bad," he said.

Jones disagrees. She said she believes the safety issue was overblown.
"There was never any problem," Jones said. "The buses got down just fine, the Benzie County bus comes down here twice a day. Before the trees went away, we never got stuck."
She said the road only really deteriorated after the trees were removed, because then there was nothing holding the hill together, and it got rutted. Now, she is afraid that snow drifts will be much worse because the wind break created by the trees has been removed.

A SIGN OF GROWTH
Beechraft said that as the population of eastern Benzie County increases, there is more traffic, and more traffic is hard on dirt and gravel roads. They become more expensive to maintain. They deteriorate and become more dangerous.

That section of Fewins Road is in an area that faces increasing development pressure because, as real estate prices in Traverse City have gone up, eastern Benzie County has become a bedroom community for commuters.

Inland Township's population grew from 1,587 to 2,070 from 2000 to 2010, according to U.S. Census data. The Joneses live in the Interlochen zip code, which grew from 5,002 residents in 2000, to 6,253 in 2010, to an estimated 6,552 in 2015.

Susan Wilkinson, who lives across from the Joneses, doesn't believe there's been much of an increase in traffic on Fewins Road in the 11 years she's lived there, however. She said she and other neighbors were completely caught by surprise by the project and were frustrated that by the time anybody learned about it, it was a done deal.
Wilkinson said the road looks okay now that the project is complete, but it's nothing like it used to be.

"They did a nice job. As far as now that it's done, it looks nice," she said. "But it's not the picturesque road that it used to be."
Trending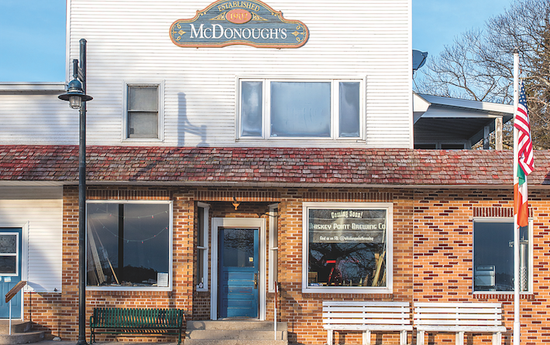 Welcome to Michigan's Most Remote Brewery
After years of planning and honing his beer-making skills, this spring, Patrick McGinnity plans to open Beaver Island's first microbrewery. Opening a craft brewery is challenging. Opening one on a remote island in Lake Michigan that's either a 15-minute plane ride or a two-and-a-half-hour ferry ride from ...
Read More >>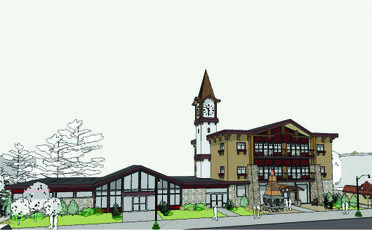 Gaylord: A boomtown Up North
Gaylord native Gary Scott had moved to Indiana, where he and some partners started a business to invest in distressed properties. He was talking to a banker in Detroit about real estate in Bloomington when he asked what kind of deals might be available in northern Michigan. ...
Read More >>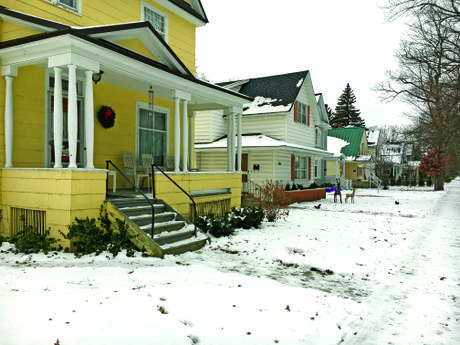 Short-term rental group v. Traverse City
For more than two years, city officials in Traverse City have been debating whether to make changes to a 25-year-old ordinance that regulates home rentals. As written, the ordinance substantially restricts the ability of city homeowners to rent out their properties on a short-term basis. Since January, ...
Read More >>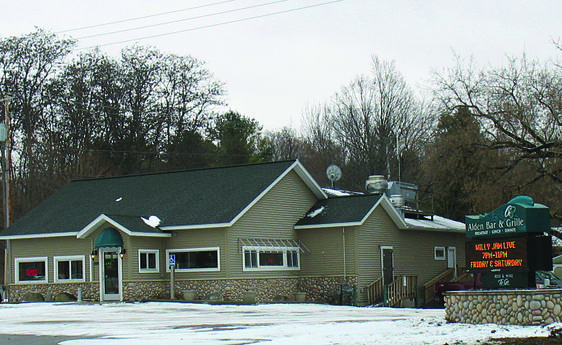 Beloved Alden Bar Bought — Becoming Torch Lake Beer Co.
It's never easy replacing a local legend. But that's the challenge facing Daniel D. Minor and Adam Morris. In October, Minor bought the Alden Bar and Grille, a Torch Lake landmark where locals have long mingled over drinks and dinners. Minor owns a number of businesses across ...
Read More >>
↑