Ghouls' Night Out
The hunt for the perfect grown-up Halloween costume
Rain or shine (or sometimes snow), Halloween is coming your way on Oct. 31. If you partake in this particularly spooky holiday, you likely fall into one of two costume categories:
1. Halloween Hero. You've got this. You plan your costume in advance with care and creative thought. Everyone wants you to stop by their party because you wear something wild and crazy each year. You embody the fun and the child-like spirit of the night.
2. Halloween Hacker. When it comes to your costume, you definitely wing it. Even now as you're being reminded you only have days left to plan, you think: no sweat. Because each year, you come up with a costume idea at the last minute, piece it together quickly, and still collect as much candy as the rest of us. You are the improv mastwe with whatver you've got off the top of your head.
According to Statista's latest data from 2021, today's modern on-demand marketplace for costumes in all shapes and sizes (adults, children and now pets) is a wild $3.3 billion a year, and that doesn't even account for decor and the sweets. The same fascinating study reported that many of us (38.73 percent to be exact) make our costume choices based on "what's easiest," and 11 percent get inspiration for costume ideas from social media and memes.
We asked you, our readers, about some of your most memorable costumes, and boy did you deliver. Read on for a look at both Halloween types, and may the candy flow for you this weekend.
Halloween Heroes
Benjamin Marentette
When asked about one of his favorite costumes ever, civic servant Marentette says, "It's gotta be when I dressed up as the Eighth Street Detour, remember that project? Why not have some fun with it! The sign was legit!"
Asked to tease out his latest upcoming costume, he shares "It involves my husband Matt, my amazing mother-in-law Mary, a huge piece of notebook paper, scissors, and Dwayne Johnson."
Becky Childs
Halloween enthusiast and director of marketing for Traverse Symphony Orchestra Becky Childs remembers one of her favs: "Right after the Yosemite Mountain Double Rainbow guy's video went viral, we thought it would be super creative and original as a couple to dress up as a homemade double rainbow. Little did we know some friends had the exact same idea. We became a Quadruple Rainbow all the way!"
Goodwill Northern Michigan
As Assistant Director of Donated Goods for Goodwill shops across the region, Josh Olds says Halloween is definitely one of the busiest times at thrift stores as people hunt through their large selection of costumes and accessories…and scour the used clothing racks for additions or ideas to make their own. Items flagged for Halloween go out in July, so he says to shop early. After 14 years on the job, one category of costumes seems to be a NoMi anomaly: steampunk.
Whether you're into steampunk or space, we think Store Manager Pat Kelly and the "Goodwill One" Star Wars team brought their A game.
Florina Kapitzke (and her pups!)
Kapitzke shares some tips for those working on costumes for pets. She has two dogs, one loves to dress up and the other "would rather die," she says.
"I usually find children's clothes, toys, and accessories and then put it all together. Buying a costume seems like cheating!" When it comes to taking pictures, there's lots of wrangling and lunchmeat. "The outtakes from those sessions tell more of the truth and are funnier. They get all the likes."
Halloween Hackers
Erin Anderson Whiting
Strategic thinking is what drives Anderson Whiting at her work helping nonprofits and organizations navigate big projects as a senior consultant for The Solvent Group, so it's no surprise she's developed a 20 years-running practical solution to the annual costumes game: just...be...a cat. Every year.
Reflecting on the tradition, she shares, "The energy required to be clever and cute was more than I could muster, so I found a packaged cat costume at Target that contained a mask and a tail. The next year I figured no one would remember I was a cat last year, so I could probably just repeat it. And then I did that again and again for 18 more years. The leotard gets a little more snug each year—I blame the washing machine—and I've gone through many pairs of tights, but I can mark the passage of time by the shrinking of my leotard and the fraying of my tail, and a lot of good memories."
Gary Gatzke
Master of Disguise and Interlochen's Associate Director of Continuing and Community Education Gary Gatzke is well known for a fine collection of haberdashery, but he's also a whiz at the improv costume game. One of his best was in NYC, "I was at a Halloween party in Spanish Harlem dressed as Bjorn Ulvaeus, and two of my friends quickly jumped on the ABBA wagon. One dressed as Anni-Frid Lyngstad and the other as Agnatha Faltskog. We went out and became a Swedish sensation! I noticed later in photos how much I looked like my mother from her teenage years in Detroit when she went blonde."
Trending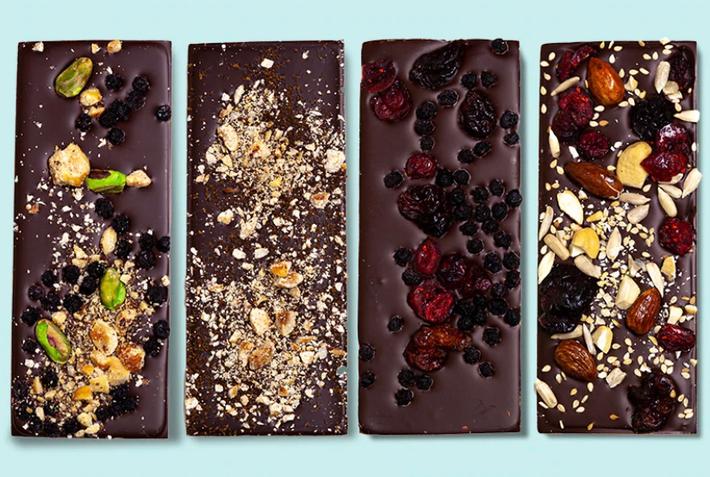 Curated Chocolate Pairings
Valentine's Day is approaching, and that has us thinking about our very favorite food: chocolate. We like it in drin...
Read More >>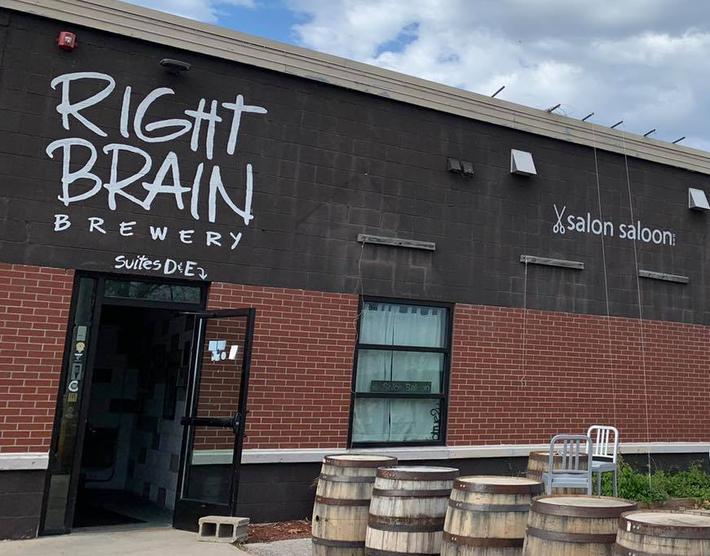 15 Years of Right Brain Beers
It's been 15 years since Right Brain Brewery of Traverse City opened their doors to bring you creative, sometimes za...
Read More >>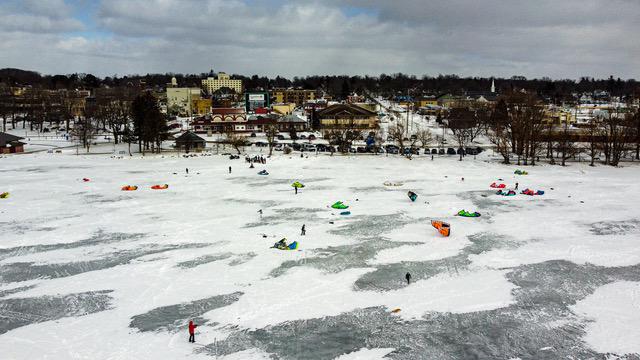 Flying Through the Snow
Leave the daily grind and head to a winter wonderland at the Midwest Snowkite Jam at Lake Cadillac Resort. Friday, Feb. 3,...
Read More >>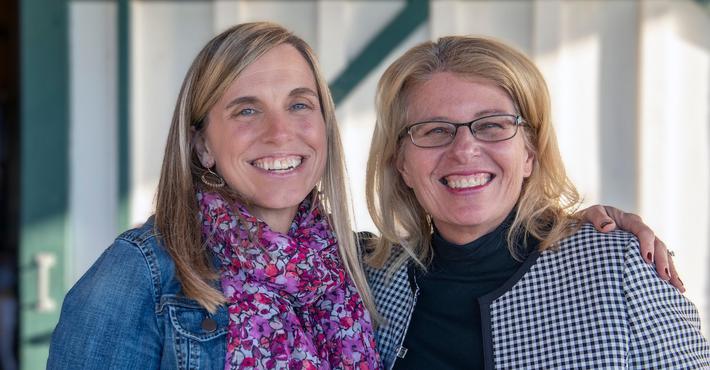 Wing Women: Beside Every Great Woman Is Another Great Woman
Friends. Mentors. Colleagues. Sisters, moms, and cousins. No woman is an island, and this week we're celebrating the...
Read More >>