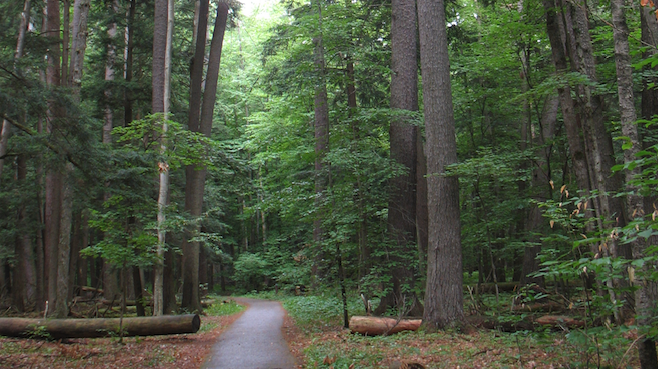 Lose Yourself Among Hartwick's Ancient Pines
An Ideal autumn daytrip
By Al Parker | Sept. 15, 2018
Covering just a shade under 10,000 acres, sprawling Hartwick Pines State Park is one of the largest state parks in Michigan.

Its rolling hills, formed by an ancient glacier deposit, overlook the verdant valley of the east branch of the AuSable River north of Grayling, four small lakes and an awe-inspiring 49-acre stand of Old Growth forest, which gives the park its name.

"Some of our trees are 350 to 400 years old," said Hillary Pine (Yes, that's really her name), a park historian for the Michigan History Center, a division of the Department of Natural Resources.

To put that in context, a 400-year-old towering pine would have been a mere sapling when the Pilgrims arrived at Plymouth Rock in 1620 and would already have been more than 150 years old during the American Revolution.

The park's old growth white pines are the largest contiguous stand in the Lower Peninsula. It's a reminder of Michigan's huge role in the lumber industry, as well as an inspiration for the future of state forests.

Pine, a Munising native whose father worked as a forester at the Hiawatha National Forest in the Upper Peninsula, advises guests to first visit the park's visitor center. "It's a good place to stop, grab a map and see the exhibits we have on display," she said.

Visitors are invited to explore the Old Growth Trail, a paved pathway that wends its way for about a mile-and-a-quarter providing excellent access to the forest for wheelchairs and strollers. No bicycles, skateboards, or scooters are allowed.

"The Old Growth Forest is our most popular attraction," said Pine. "People are really impressed by it."

Recent visitors from Illinois and New Jersey echoed those sentiments.

"It's really a lush, beautiful, almost religious sort of place," said Fred Noble, of Chicago. "I never knew there was anything like this in Michigan."

"Those are some BIG trees," noted Sal Giacomo, an Atlantic City resident who was visiting the area with family. "We got nuttin' like this in my part of Jersey."

After leaving the visitors center, visitors pass through the Northern Hardwood Forest, which has grown up over the past 125 years or so after the Sailing-Hanson Logging Company stopped its logging operations in the area. The company left the large stumps of the ancient white pines which dot the forest floor. Around the stumps grew sugar maples, red maples, Norway maples, mountain maples and American beech trees.

This newer hardwood forest provides excellent habitat for a variety of wildlife, including squirrels and porcupines. Sharp-eyed bird watchers can see warblers, woodpeckers and other birds who build their nests in the trees, both living and dead.

As visitors make their way into the old-growth forest, the scenery changes ever so slightly. The maples give way to the pines and hemlocks which start to dominate the terrain. Their towering branches throw off shadows and form a cooling canopy that reduces seedling regeneration. Large tree trunks are scattered along the ground like discarded Lincoln Logs.

One highlight along the trail is "The Chapel in the Pines", built by hand in the early 1950s. This one-room house of worship hosts several wedding ceremonies each year. Seating is limited to about 20 guests for an intimate gathering. Just off the trail, there's a picnic area that makes a pleasant stop to have a meal or snack.

"The Monarch" is the most famous tree at Hartwick Pines. For generations, parents, grandparents and great-grandparents hugged this giant, which towered over the forest at 155-feet high. It boasted a circumference of 12 feet. Unfortunately, during a violent wind storm in 1992, the Monarch lost its crown. It died four years later, at an age of about 325 years.

"Today it's a 60-foot-tall stump," said Pine. "But it's still very much a part of the park. People remember it and want to see it."

The ecosystem of this old-growth forest is rare. There are very few areas in the eastern United States where trees of this are can be found, let alone seen up close. And it's all made possible through the generosity of a widow of a World War I soldier.

In 1927, Karen Michelson Hartwick purchased over 8,000 acres of property from the Sailing-Hanson Company of Grayling. The deal included 85 acres of old growth white pine. Hartwick's father was Nels Michelson, a founding partner of the Sailing-Hanson Logging Company. Soon after the deal, Karen Hartwick donated the land to the state of Michigan as a memorial park to be named after her husband, Major Edward E. Hartwick, of Grayling, who died in 1918 during World War I.

In 1940, a fierce November storm struck the park area and removed nearly half of the old growth pine. Today only 49 of the original 85 acres remain standing.

Karen Hartiwick also wanted to honor the logging history of the region and her family's role in it. She asked that the Hartwick Pines Logging Museum be built in the park. In 1934 and 1935, a Civilian Conservation Corps work crew built two log structures which house the museum today. It features exhibits, artifacts and photographs to recreate the logging camp lifestyle. It tells the tale of the "shanty boys" who turned Michigan's vast forests into badly needed timber.

The museum, which is open May 1 through October 31, depicts a bunkhouse, mess hall, blacksmith shop, camp office and store, giving a good sense of what life was like in a logging camp.

Karen Hartwick also helped name two of the park's four lakes. Her father had a team of oxen – named Bright and Star - that he used for skidding logs out of the forest. She requested that the lakes be named in their honor. State officials, however, felt that there were already too many Star Lakes in Michigan, so they settled on Glory instead. So Bright Lake and Glory Lake are named after the hardworking logging oxen team.

See the Pines, Stay a While
A Recreation Passport is needed for entry to the park. It is $11 when purchased with your license plate registration and $16 at the park.
Camping is available at varying rates. A modern site with electricity is $30 a night. Premium sites with water, sewer and electric are $38 a night. One rustic cabin is available at $68 per night and a pop-up camper is available for $58 a night. Campers may not camp for more than 15 consecutive nights. Campsites must be occupied each night. Two vehicles allowed per campsite. Animals must be kept on a 6-foot leash and never left unattended.
Reservations can be made up to six months in advance of arrival date. They can be made online at www.midnrreservations.com or by calling (800) 447-2757.
Trending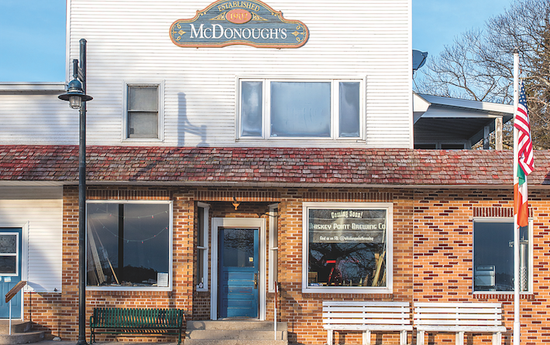 Welcome to Michigan's Most Remote Brewery
After years of planning and honing his beer-making skills, this spring, Patrick McGinnity plans to open Beaver Island&rsqu...
Read More >>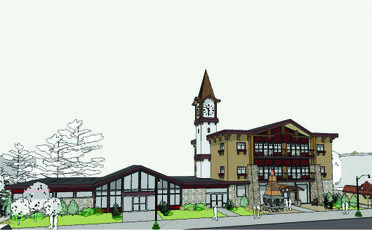 Gaylord: A boomtown Up North
Gaylord native Gary Scott had moved to Indiana, where he and some partners started a business to invest in distressed prop...
Read More >>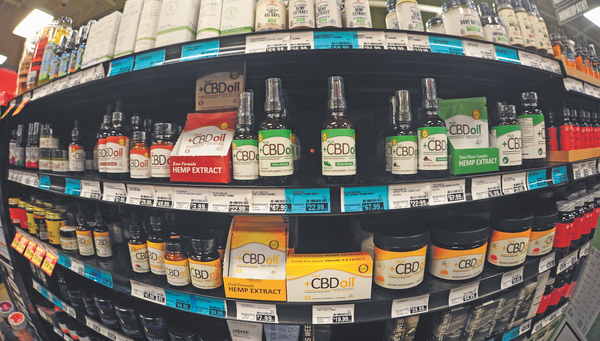 CBD Laws: Dazed and Confused
The sign outside of Family Video in Kalkaska lets drivers know the store has more than just movies. The sign reads: &...
Read More >>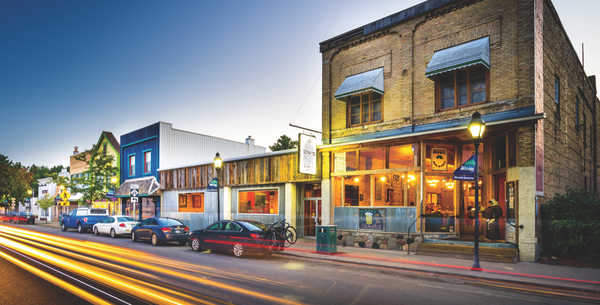 Small Up North Towns on the Rise
Spotlight on Bellaire (pictured)Seems Traverse City isn't the only place in the region making those "Best...
Read More >>
↑