Lost in the Lake
A mother dedicates herself to a nonprofit that recovered her son's body long after the search was called off.
Losing a loved one to drowning is one kind of terrible tragedy. Not knowing where their body is, except that it's out there in a certain section of water, is another kind altogether.
That's something Kelly Dalton said she learned after her son, 21-year-old Tyler Lee Spink, drowned while kayaking with a friend in Benzie County's Platte Bay on Labor Day 2016. Spink's body was recovered this July by a Wisconsin-based nonprofit called Bruce's Legacy.

"We lived almost two years without having him, and now it's been about six months since he's been recovered, and I can tell you, 100 percent, there is a difference," Dalton said. "I could not get past that day, Sept. 5, 2016. Every day, every single night, I saw my son in that lake, and I wanted him out. No family should be left in that situation."

CASE CLOSED
Spink drowned after both his and his friend's kayaks overturned on Platte Bay.
Dalton said her son shouldn't have been in the water that day, but he lived with an almost reckless sense of fun-loving adventure.
"He was free-spirited, he lived every moment, he enjoyed life, almost carelessly, in a way," she said. "Even as a child he had no fear."
Neither Spink nor his friend wore life jackets. A fisherman heard them calling for help and was able to rescue Spink's friend, but not Spink. The friend later told Dalton that if her son hadn't been with him in the water to calm him down through the ordeal, he wouldn't have survived.

Following Spink's disappearance, the U.S. Coast Guard searched by air for 28 hours; state police and Benzie County Sheriff's deputies also searched for three days. Searches cannot go on indefinitely, however; especially in a body of water as vast as Lake Michigan.
"Law enforcement look at it differently, and I don't mean it in a negative way — if someone gets lost on land, and they're never recovered, it doesn't ever get to a point where it's closed," Dalton said. "It's always open."

In Tyler's case, the official police search didn't seem to last that long, from Dalton's perspective.

"It's just, case closed, and you're supposed to move on," she said. "I get it. You will be forever grieving. It's just a different process."

Enter Keith Cormican and his partners, Beth Darst, Drew Morris, and Kathy Morris, of Bruce's Legacy. After repeated searches over 21 months, they found Spink on July 19, 2018, at a depth of 180 feet, by using a remote-controlled underwater vehicle. Their dedication left a lasting impression on Dalton.

"It's devastating, but at least I have a peace within me, because he's not in that lake any longer," she said.

FINDING MEANING IN THE MISERY
Today, Dalton hopes to make her son's death meaningful as a lesson to teach people about water safety and to raise money for Bruce's legacy.

"Tyler would have wanted something positive to come out of this, so I needed to do that," Dalton said.

Dalton uses the Facebook page she started amid the search for her son to spread a message about water safety, the importance of using the right kind of kayak for open water, and the value of life jackets. She figures since she's got access to those thousands of followers, maybe she can reach some of them and prevent something like what happened to Tyler from happening to them.

"If it helps to inform someone out there to think twice before making such a critical decision, it's worth it," she said.

She promotes life jackets not only for their life saving function. In the event of a water death, a life jacket also ensures the body can be rapidly recovered, saving loved ones from the horror that is knowing a body is lost out there, somewhere.

Dalton said that the conditions that took her son on Labor Day 2016 might have taken him even if he had been wearing a life jacket. The water was extremely cold, and he wouldn't have lasted long adrift in the lake.

"Tyler could have still not survived that. The water was 70 degrees, and that's cold to our bodies," she said. "At least if they were wearing a life jacket, Tyler would have been recovered right away, and that part of our story never would have happened."

Dalton also tries to spread the message about using the right equipment. Her son used one of their family's kayaks that they had bought for lazy floats down a river. It was not designed for sea kayaking. Moreover, he didn't know what he was doing because he hadn't sea kayaked before.

"There's so many steps that those boys should have took," she said. "They had no idea; they had no business being out there."

LOSS SPARKS A MISSION
Bruce's Legacy is named after Cormican's brother, Bruce, who drowned while working as a recovery diver.

Bruce and Keith got certified as divers in 1990 because they wanted to start a dive team in their county. Bruce Cormican was a volunteer firefighter and an EMT, so he was well positioned for the task. The brothers volunteered their time whenever there was a drowning death in their county.

Bruce Cormican was diving in search of a missing canoer in 1995 when tragedy struck.
"Things didn't go right," Cormican said.

Cormican said his brother and the team he was working with didn't understand the hydraulics of the river, leading to his brother's drowning. The loss inspired Cormican to change his life.

"I decided to switch gears in my life, and I went out and got trained, and I opened up a dive shop," he said.

Cormican's dive shop, Wazee Sports Center, is located in Black River Falls, near a lake that's a diving destination. He also became a public safety trainer, he said, and he gradually became known as a lost-body search specialist.

"So as the years went by, I was getting called to different areas around Wisconsin, and I learned a lot, and I saw the need for specialized equipment, sonar equipment, to better offer that service," he said.

Five years ago, after he spent $75,000 of his savings on a sonar device and an old pontoon boat from which to operate it, Cormican started Bruce's Legacy.

To have a family member who is lost in a lake can be unbearable, Cormican said.

"When they know that they're in the lake, they know that they're in there and nobody can find them, that sense of not getting closure, not being able to bury a family member, it's very hard on families not having that," Cormican said. "There's nothing else like it."

NOWHERE ELSE TO TURN
Cormican said he sees the service offered by Bruce's Legacy as one of last resort. The bodies they find are bodies that would otherwise be lost forever.

"We're really getting bombarded right now, I mean, boy, we've got a plane to look for in New Jersey next summer, with five people missing from 21 years ago," he said. "We've been requested to go to Nepal, to a mountain lake that is up by Mount Everest, at an elevation of 16,000 feet. We're going to be doing that in May."

In Nepal, three young boys drowned in the lake, and the bodies of two of them have never been recovered. The boys' family and their community don't have the means to look. Cormican said a man from Lake Tahoe had gotten to know one of the families, knew about Bruce's Legacy, and arranged a fundraising drive to make the mission a reality.
"They have no resources there, so to speak, and he reached out to me and asked me if I would be interested in doing that," he said. "He started a GoFundMe and is spearheading it."

Bruce's Legacy relies on donations, but they don't charge the families for searching for their loved ones.

In Benzie County last summer, when Bruce's Legacy divers found the body of Tyler Spink, they turned it over to the sheriff's department so that officers could complete their death investigation.

But that's not where their work ended. Over nearly two years of working together to find Tyler, with Tyler's mother and Cormican became close friends and have stayed in touch.

Cormican said it is grim work looking for bodies, but it's also satisfying and rewarding to know that he can offer hope to grieving loved ones who have nowhere else to turn.

"I would say probably the hardest part of our job is when we're not successful, when I have to tell a family member that we can't find them, we just can't find them," he said. "It's very devastating to them and us as well."

SEARCHERS FACE CHALLENGES
Grand Traverse County Sheriff Tom Bensley doesn't dive anymore, but he began diving for the sheriff's department in 1972. He said he can't remember in instance when a recovered body was wearing a life jacket.

"I don't know of any drowning victim that we have recovered that had a life jacket on," Bensley said.

The sheriff department dive team for Grand Traverse County started in the mid-to-late 1960s under Sheriff Richard Weiler, and today they work with departments around the region through Northern Michigan Mutual Aid.

Bensley, who in recent years has led several successful searches for drowning victims, said the operations face lots of challenges.

Visibility, especially on inland lakes, and an inability to dive deeper than 100 or 120 feet put limitations on what divers can do. Also, before divers even stick a toe into the water, lots of investigation has to take place, he said.

The searchers want to get as much information as they can about where the victim is likely to be before they start searching. That means interviewing witnesses, sending detectives out to canvas the area to look for people who may have heard or seen something, and getting the word out through the media that they are looking for information.

"If nobody witnesses the drowning, where do you start?" Bensley said. "If there's somebody there, that helps. But people's recollections, even when we put them in a boat, and go back and trace their routes, say where and when did it happen, they may be 200 yards off, depending on the body of water."

Often, surviving witnesses were in a boat, and that boat has drifted, making it difficult for them to determine where their loved one went into the water.

"If it's witnessed, even the witnesses can be a long ways off, so now we have a huge area to start looking," he said.

DESPITE THE BEST INTENTIONS …
For five or six years, Bensley's department has had a ROV, a remotely operated vehicle, that's equipped with sonar, lights and a camera. That's greatly expanded their ability to search and overcomes a lot of the limitations of divers.

That can reach anywhere in the region, because the deepest water depths are around 600 feet and they've got 800 feet of tether.

The department was also able to upgrade to "enhanced imaging" sonar equipment last year through a $34,000 Homeland Security grant, so that the sonar image readouts now look a lot more like photographs.

Still, towing an ROV is laborious and painstaking work, because the equipment isn't smart enough to know where it is while it's gathering images, and the operators, once they find something that they want to take a closer look at, have to triangulate an estimation of where the device was and how far away it was from the object in the image.

For complicated searches — including the one for Spink in 2006 at Platte Bay — the Michigan State Police have an automated underwater vehicle that's got far more advanced systems and can send immediate GPS coordinates for whatever it finds.

Given how valuable that device would be for searches in northern Michigan and the fact that the state only has one, Bensley would like his department one day to get an AUV, but they cost $250,000, so he knows that's not going to happen any time soon.

"We'd like to have one," he said.

Despite all of the commitment and the modern-day equipment, Bensley said sometimes bodies cannot be found. He can think five or six bodies that have not been found around the area — one in Big Glen Lake and four or five in Grand Traverse Bay.

"Unfortunately, time and money issues comes into play, which we never want to run up against. We don't want to do that," he said. "That's why we put a lot of effort into these cases."

A STRING OF STRANGE CALLS
In those early weeks, while Dalton was adjusting to the horror of having lost her son and knowing that his body was in Lake Michigan, but no one was looking for him, a surprising number of strangers contacted her.

Many people, from friends and family to complete strangers, offered comfort and support. Dalton said that helped her make it through those early days.

But she also heard from some less helpful people.

In the second week after the drowning, the mother of someone who had lent her son an oar called her, looking for its return. Dalton couldn't help her.

Multiple people who claimed they were psychics called offering to find Tyler. Divers with boats called, offering to search for a fee. Someone with an airplane offered to fly around and look for him from the air. These people struck Dalton as ignorant of the realities of the challenges the search for her son faced.

"It didn't feel right to me. I had people tell me that they would find him in the first day, and they had no idea what they were up against," she said. "You have no idea."

When she finally connected with Cormican of Bruce's Legacy, it was a breath of fresh air. Dalton said it was immediately clear that he knew what he was doing and that he only wanted to help.

"People who don't really understand the whole picture of a drowning," she said. "Keith had done so much investigating on his own. He knew the water was deep where he drowned.
He knew that right from the start, and he was the only one that understood that."

Dalton said she learned of Bruce's Legacy because Cormican had learned of her plight and contacted her. Frustratingly, she said, Cormican sent a message to a Facebook page about her son, but at that time, Dalton was not running the page, and the message was not forwarded to her. She didn't connect with Cormican until about a month after Labor Day, and she believes critical weeks of searching were lost.

She said that in addition to spreading the word about drowning and water safety, she's dedicated herself to raising money for Bruce's Legacy because of the selfless devotion they showed her in their relentless search for Spink over two years.

"Never once, not from day one, did Keith make me feel like he wasn't going to come out and search unless I was able to give him significant funds to do it," she said.

Trending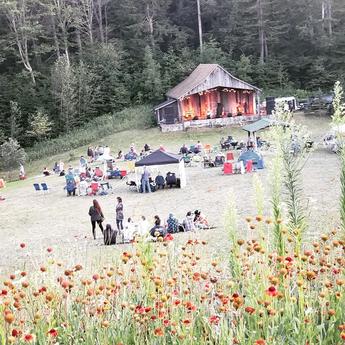 Farmfest: The Show Will Go On
Virtually every music festival is off the schedule for 2020, from Lollapalooza in Chicago to Coachella in Indio, Californi...
Read More >>
It Ain't Over Till it's Over. And It's Not Over.
There's a huge disparity between the well-being of white and Black families in America. Median Black household wealt...
Read More >>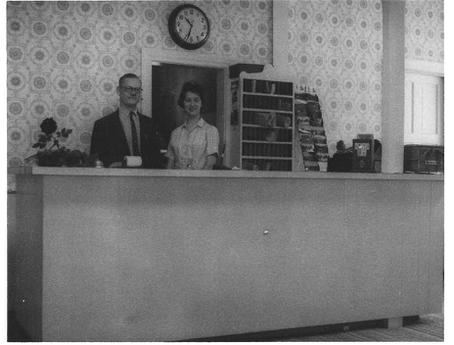 The Couple who Turned One Hotel into an Up North Hospitality Dynasty.
Stafford Smith is known as one of the region's foremost hospitality professionals, with iconic Northern Michigan pro...
Read More >>
Line 5 on Trial
Times were different when Line 5 was stretched underwater across the five miles of the Straits of Mackinac in 1953. The pr...
Read More >>
↑