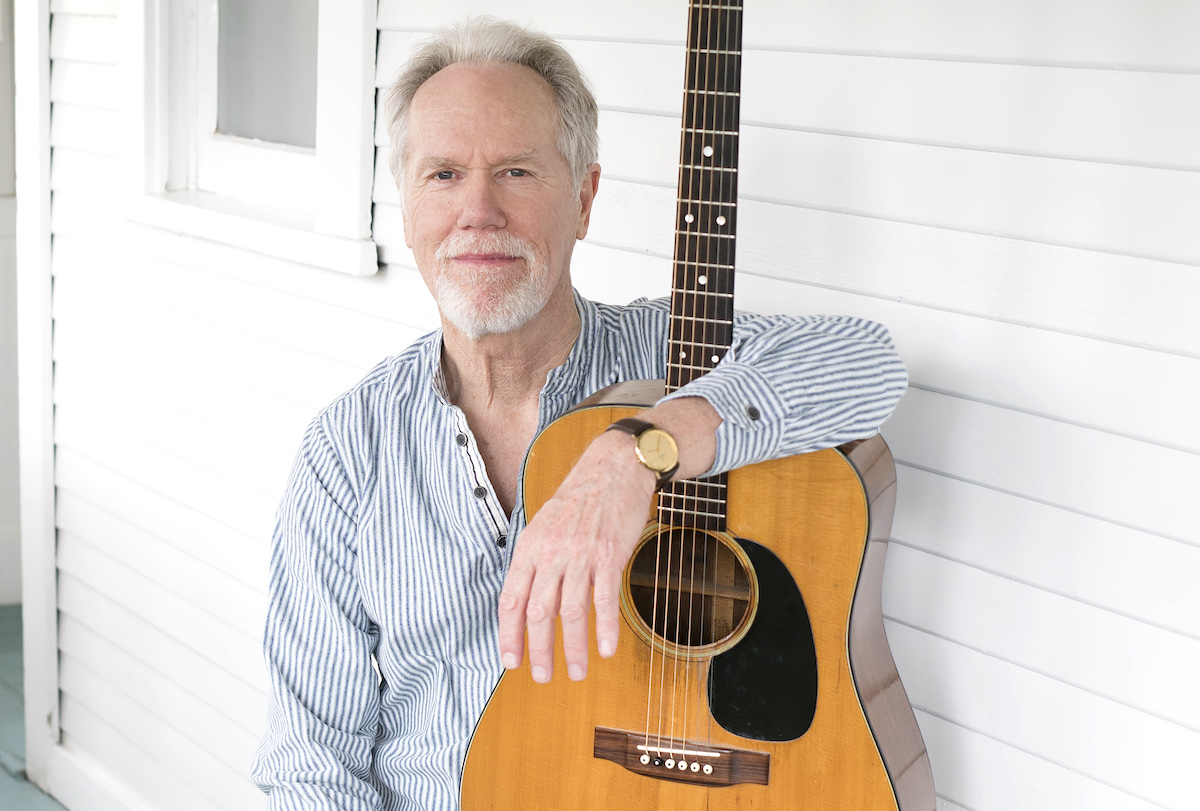 Loudon Wainwright III and the Life of a Troubadour
Actor, singer, songwriter, band sideman, TV sidekick—each are roles played at one time or another by Loudon Wainwright III. (And don't forget Grammy-Award winner and father to several other popular musicians.)
Wainwright takes all these roles in stride. "I see myself as a singer/songwriter," he says, though he notes the modifier "skewed" might easily find a place ahead of that label. (Bonus points to readers who knew "skewed singer/songwriter" was another term for someone with more than their fair share of dark and offbeat humor.)
Such is the case for a man whose biggest hit was the 1973 hit novelty song "Dead Skunk in the Middle of the Road." Then there's the holiday charmer "I'll Be Killing You (This Christmas)," in which he sings, "'Tis the season you must die/Though there's no way that you'll miss this/A Bushmaster's on my wish list." He wrote the sarcastic ode, which takes potshots at the country's gun culture, a year after and as a reaction to the Newtown, Connecticut, school massacre. Wainwright told the Huffington Post, "Occasionally, I get into social commentary. I'm old enough to remember when there was such thing as a protest song."
Asked why he writes songs like those instead of, or at least in addition to, more straightforward fare, Wainwright says he takes cues from some of his influences. "Some of my songwriting heroes had a sense of humor," he says, mentioning people like Tom Lehrer and Frank Loesser. He also wants to push the envelope. "I enjoy being surprised and unsettled. I also like to amuse myself."
Wainwright thinks his songs appeal to a slightly subversive audience, whatever the listener's age. "My audience is certainly people in my age bracket," 75-year-old Wainwright says, "but I'm often surprised. The other night a couple brought their daughter [to a show]. She's 11 but was familiar with a lot of the material. So I'm corrupting younger as well as older people."
Jack of Many Trades
As to his history, Wainwright played keyboards with the original iteration of metal mock band Spinal Tap prior to the band's pseudo-documentary film. He was also David Letterman's original musical sidekick on Letterman's morning show that predated Late Night before Paul Shaffer got the gig.
And he's a proud father of four, three of whom have followed him as musicians. Rufus Wainwright and Martha Wainwright are his children from his marriage to Kate McGarrigle, and Lucy Wainwright Roche is by his second wife, Suzzy Roche. "I'm happy they are very talented. They make records and sing with other people, including me. I'm very happy that they got into the business. They are ridiculously talented. They are irritatingly talented," he says with a laugh.
When it comes to his own music, Wainwright says his shows include a broad range of material, and any younger folks in the crowd may find themselves on the spot. "If I see someone younger than my usual demographic, I ask what they want. I'm excited to do the newer songs; some [older ones] I don't do or have forgotten."
The set list may or may not include that big hit from decades ago. "I'm under no obligation to do anything. I think there was a period when I refused to do 'Dead Skunk' when I was grumpy," he says.
Wainwright has received numerous accolades over the years, including a 2010 Grammy Award for Best Traditional Folk Album for High Wide & Handsome: The Charlie Poole Project, along with two previous Grammy nominations. His acting credits are extensive as well, and he's had parts in the films Knocked Up (for which he also recorded the soundtrack), The 40-Year-Old Virgin, For Your Consideration, Elizabethtown, and numerous others. On the small screen, he's appeared in Parks and Recreation, Grounded for Life, Ally McBeal, and M*A*S*H.
A Night on the Stage
But while Wainwright went to college with the idea of becoming an actor, he dropped out to write songs. Songwriting and performing became his vocation and a calling that has lasted throughout his long career. While the means of delivering music has changed from tapes and albums to CDs and now streaming, he believes the in-concert experience remains the best way to engage others.
"The industry has changed, with streams and podcasts. People aren't buying CDs anymore. But songs and shows will always be there. You've got a bunch of people in the dark. It's exciting, sexy, mysterious. And at the end of the night I get paid."
You can be in the crowd with Wainwright on April 15 at 8pm when he visits Milliken Auditorium at the Dennos Museum Center in Traverse City. Tickets can be purchased at dennosmuseum.org/events/milliken.
Trending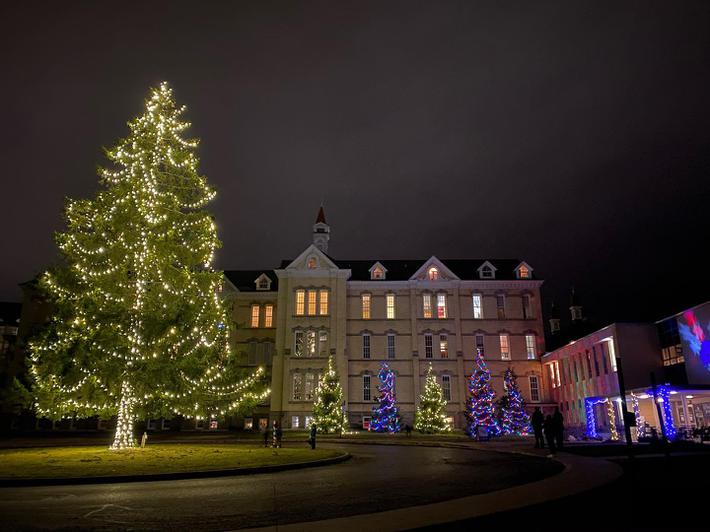 An Uncommon Celebration
The Village at Grand Traverse Commons is a shopping destination all year round, but we especially love a visit during thei...
Read More >>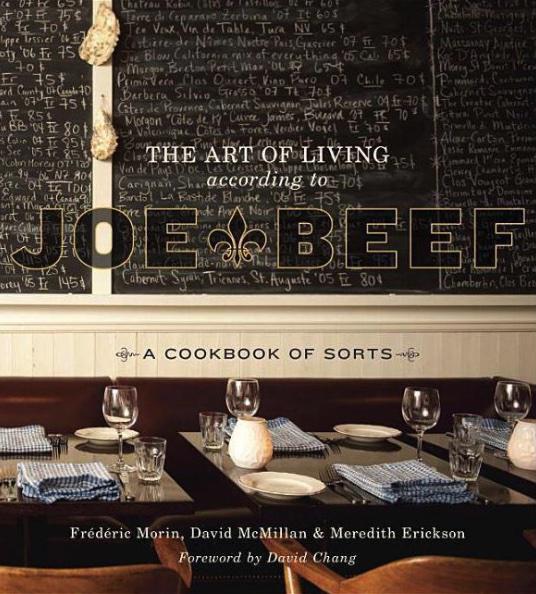 Cookbooks and Canadians
The beloved amical Cookbook Dinner Series is back, and this month the TC restaurant features The Art of Living According t...
Read More >>
Christmas on the Farm
If you'd like your ho-ho-ho to be a bit more e-i-e-i-o, then look no further. First up: Christmas with Alpacas at No...
Read More >>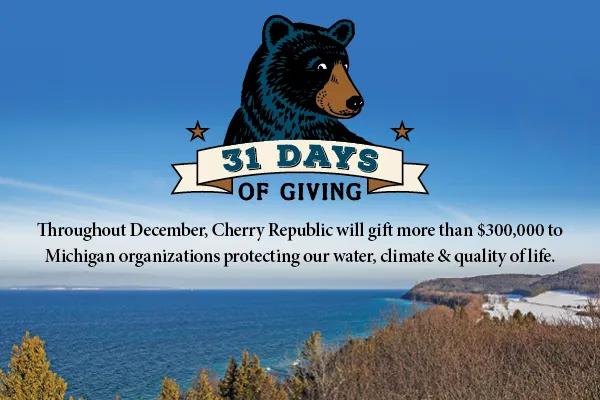 31 Days of Giving
Giving Tuesday, which falls every year on the Tuesday after Thanksgiving, is typically a busy day for northern Michigan, g...
Read More >>