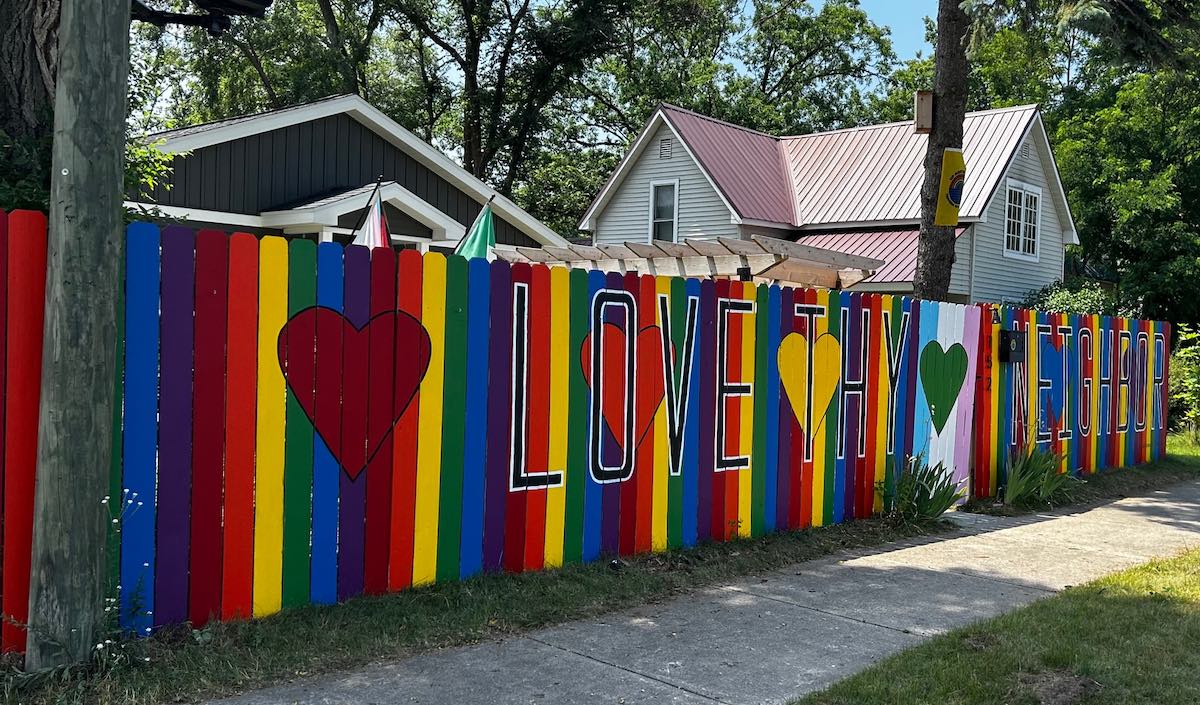 Love Thy Neighbor
A stolen flag, a painted fence, and a message to the community
Local homeowner and architectural designer Sam LaSusa isn't a "tall fence" person. "I want to engage with the community," he says with a laugh. "I want to meet my neighbors!"
A born-and-bred Traverse City local and graduate of St. Francis High School, LaSusa moved away in the mid-2010s in pursuit of higher education before eventually purchasing the Cass and Fourteenth Street space he now calls home.
That lot, however, sits at the corner of a high-traffic intersection, making the six-foot wooden fence around the perimeter a necessary evil.
A conventional fence, though, this is not. Instead, it's become a collaborative art piece—and further, an open invitation—to reflect on what we can do to make our community a more loving place to live. "It's a little surreal when I drive up and I think, 'We did that,'" LaSusa says. "It's changing [the community] dialogue and perspective. That's what I wanted to accomplish with it."
Painting a Rainbow
The concept for the fence, he says, was born months ago when he noticed his Pride décor disappearing.
The thefts first began last year, when several Pride flags were stripped from his fence. LaSusa didn't think much of it then, but when the problem resurfaced this summer, he decided to one-up the thieves by covering the fence in even more rainbow gear.
Shortly thereafter, he returned home one night to find that his display had again been destroyed. That moment, he says, is what inspired him to pursue a more permanent—and eye-catching—fix: "Immediately, I thought: I have to paint [the fence]," he says, "and I have to paint it rainbow."
The final design, which took days to complete, involved painting each fencepost a different color and uniting them with six giant hearts, which range in hue from red to purple. At the center of the installation, the door to the yard is emblazoned with baby blue, pink, and white stripes to represent the transgender flag.
"I wanted it to symbolize the LGTBQ+ community wrapping their arms around trans people specifically," LaSusa says, noting that trans rights—especially in the current climate—are continuously targeted.
LaSusa, though, didn't stop at the artwork. He also wanted the mural to send a message, and eventually settled on "Love Thy Neighbor" to be spelled out on the fence in block script. "It just kept resonating in my head and seemed like the most poignant message to counteract the hate that was obviously exemplified by someone stealing the flags," he explains. Perhaps ironically, it also originates from the Bible's Book of Leviticus. And, he adds, who could argue with such a message?
The Power of Art
But LaSusa hit a roadblock when it came to actually painting the words. Enter: Visual artist and veteran writer of letters, Heather Spooner.
The owner of Ampersand Lettering Lab, a local mural and signage studio, Spooner is known as the brains—and paintbrush—behind the famous wings on The Coin Slot building, which can be found at the corner of Front and Boardman, among other projects around town.
Like LaSusa, Spooner is also a member of the LGTBQ+ community, and when a mutual friend connected the two, she knew right away that she wanted to help. "This project was very close to Sam's heart. You don't have to know someone or be connected to step up and show support for things like this," she says.
As soon as the last coat of rainbow paint dried, Spooner and her wife quickly set up shop. From there, they worked for hours into the night, painting only by the glow of clip-on lamps. The next afternoon, the mural was finished.
"Art is so powerful, and it's projects like this that really knit a community together," Spooner says. "It was beautiful to be a part of it."
Starting the Conversation
Both LaSusa and Spooner agree, however, that community hinges on inclusion.
LaSusa says that though the region has made leaps in terms of LGBTQ+ visibility since the early-2000s—such as Pride flags on neighborhood lawns and Up North Pride's jam-packed events—there's still a long way to go. He points to how recent spikes in anti-queer backlash (notably, the Studio 8 controversy, as well as a vandalism attempt on the fence in September) have continued to perpetuate hate in a way that's not only disheartening, but also dangerous.
It's exactly this othering attitude that the fence's message aims to dismantle. "I wanted to show the kids like me who grew up in Traverse City feeling isolated that they do belong, and that there are people in our community who care and support them," LaSusa explains.
"I also hope the fence is a visible reminder that the queer community exists here," adds Spooner. "There is a place for everyone, including newcomers and visitors, and I'd love for people to see it and breathe a sigh of relief knowing they're safe here."
LaSusa tells Northern Express that the local response has been overwhelmingly positive. Since the fence's completion, for instance, his neighbor has undertaken a mural of her own (using LaSusa's donated supplies), which, when finished, will look like a quilt "to symbolize wrapping the community in love," he says.
Other local efforts include a budding neighborhood association for residents near the Fourteenth Street district that emphasizes mutual respect and support, though it's still in its beginning stages. Some of LaSusa's stolen flags have even found their way back home after a neighbor discovered them discarded near the Boardman Lake.
Moving forward, LaSusa has plans to donate his remaining fence space—a 150-foot swath along Cass—to showcase the work of Indigenous artists and other local creators of color. "The idea would be to provide a platform for those artists to showcase how they perceive their past, present, and future in Traverse City," he notes.
Along with that effort, the intersecting medians (e.g., the little strip of earth between the sidewalk and curb) are slated to be redeveloped as native species and pollinator gardens. "Hopefully people will see it as an example and want to do it too," he adds. "We just have to start the conversation."
Trending
Pronouns 101
My first assignment in an online graduate-level class was to provide information about my background, including my pronoun...
Read More >>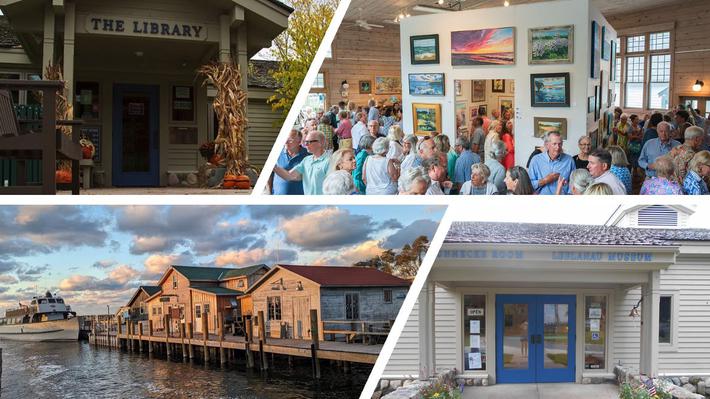 Collaboration Is the Name of the Game
How long does it take to create a cultural center? As few as three years, or as many as 170. Sometimes both. The organiza...
Read More >>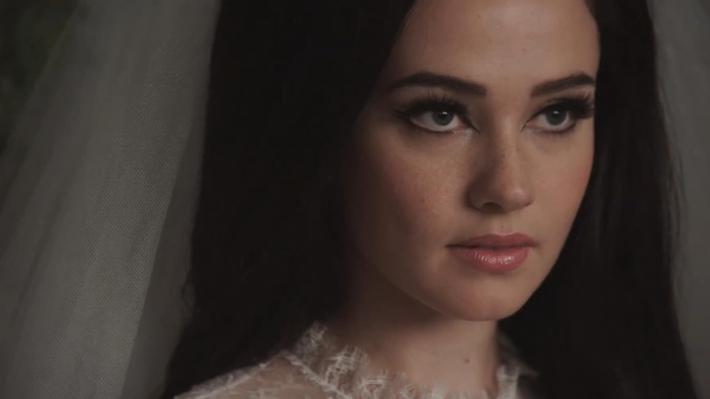 Film Review: Priscilla
While you will certainly be mesmerized by the haunting lead performance from newcomer Cailee Spaeny—and be impressed...
Read More >>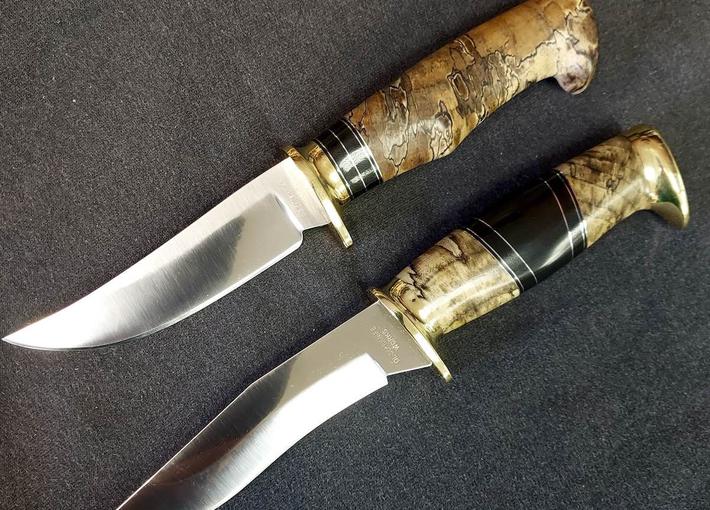 Bespoke Blades
What do you do with a battered ice skate, an old rubber puck, a cracked hockey stick, and a gob of tape? Pitch 'em, ...
Read More >>