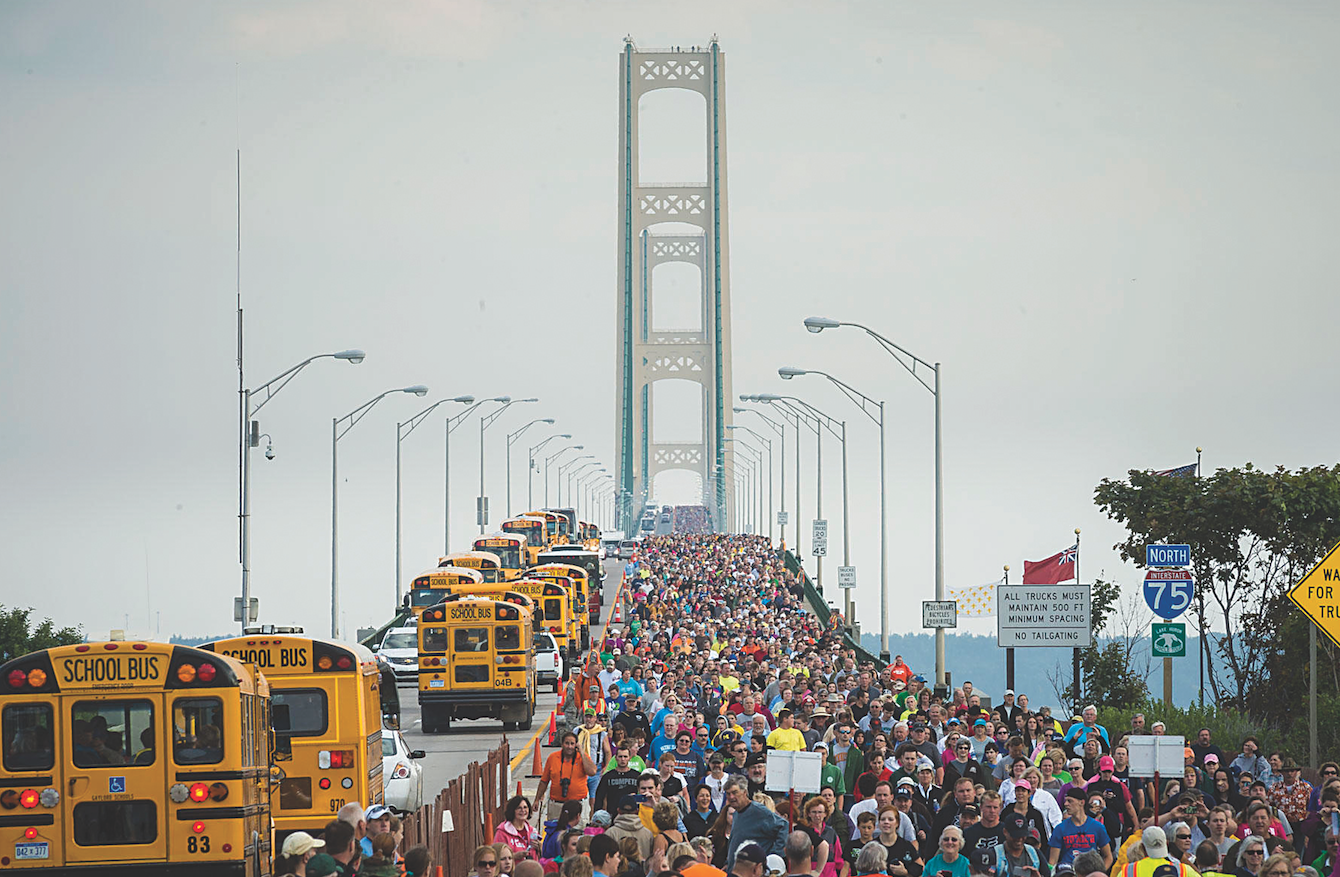 Mackinac Bridge Walk Breaks Tradition
Summer 2017 marks 60 years of the Mackinac Bridge Walk and one major break in tradition.

"Because of threats happening across the country … We met with Homeland Security and the Michigan State Police, and it was decided that for the first time, we will not be allowing public [vehicle] traffic to drive across the bridge during the walk, for everyone's safety and security," said Bob Sweeney, executive secretary of the Mackinac Bridge Authority (MBA).
In prior years, the northbound bridge lanes were open to vehicles during the walk; this year, following incidents in London, Barcelona, and Charlottesville, Virginia, in which terrorists drove vehicles into crowds of pedestrians, the only vehicles allowed on the bridge will be law enforcement, emergency vehicles, and the shuttle buses that transport participants.
A total of 13 different law enforcement agencies — members of Homeland Security, the Michigan State Police, regional and local police, and the Native American Chippewa Tribe — will be on site for the event, including 240 troopers. Boats also will be deployed in the waters below the bridge.
Officials are quick to point out that there is no known threat to the event; they are simply taking precautions. Between 35,000 and 50,000 walkers are expected to participate.
The Bridge Walk, which has been held every Labor Day weekend since 1959 (the first actual walk, in 1958, was held in June), runs from 6:30am to noon on Sept. 4. The walk begins in St. Ignace; walkers trek south across the bridge until they reach Mackinaw City. Any walkers still on the bridge at 11:30am who are not expected to complete the walk by noon will be transported off the bridge on the shuttle buses.
By the Numbers
• The MBA tells walkers to expect to walk a minimum of 7 miles total, including the 5-mile trek across the bridge and to and from their parked car.
• Wheelchairs and strollers are allowed, but no fewer than eight categories of extras are forbidden for those participating in the bridge walk: all signs, banners, umbrellas, bicycles, roller skates, skateboards, wagons, and animals. Don't plan on smoking during the walk, either.
100+ portable restrooms will be set up for the event, but you won't find any on the bridge; they'll be available at both

• 100 shuttle buses will travel back and forth across the bridge to transport walkers; the buses are brought in for the Bridge Walk from various resources within a 200-mile radius from Mackinaw City.
• Two dozen souvenir stands, selling T-shirts, stickers, and other bridge walk memorabilia, will be set up at both ends of the bridge. "One of the most popular souvenirs are the patches," Sweeney said. "You'll often see people walking the bridge wearing 20, 30 patches from all the years they've walked it."
• Sweeney has met people from all 50 states and Canada who have walked the Mackinac Bridge, as well as people from Australia, France, and Germany
• For each yearly walk across the bridge that you complete, you'll be awarded a numbered "Certificate of Completion."

For more information on the 2017 Annual Labor Day Mackinac Bridge Walk, visit mackinacbridge.org/annual-bridge-walk. There is a $5 charge per person for the shuttle rides, but walking the bridge is free.
Trending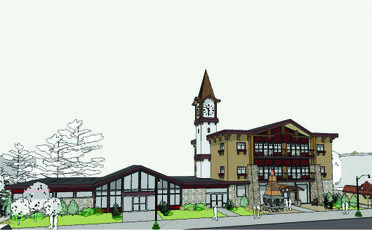 Gaylord: A boomtown Up North
Gaylord native Gary Scott had moved to Indiana, where he and some partners started a business to invest in distressed properties. He was talking to a banker in Detroit about real estate in Bloomington when he asked what kind of deals might be available in northern Michigan. ...
Read More >>
How Beer Revived Bellaire and Other Northern Michigan Towns
Even though Don Hoyt grew up in Gaylord, he never visited Bellaire until he met his future wife, a chiropractor from California who had moved to the Antrim County town for a job. That's the thing about Bellaire – it's not on the way to anything. People ...
Read More >>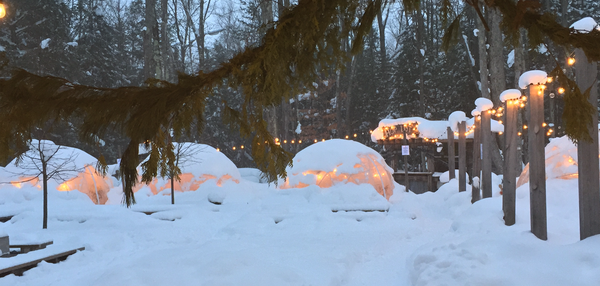 Hop Lot Brewing in Suttons Bay
Brothers Steve and Drew Lutke knew they wanted to do something special with their microbrewery on the south end of Suttons Bay. Even before building their facility, they had begun researching the style and aesthetic they wanted to draw in customers. So they decided to showcase what ...
Read More >>
In The Crosshairs: Home Rule In Michigan
Under the specter of a populist-fueled authoritarian regime installed at 1600 Pennsylvania Avenue, the concept of home rule is now more imperiled than ever in our fragile democracy. Here the term "home rule" refers to local control — the singular place where the endangered species of a ...
Read More >>
↑