Island Bound
What's new and improved around classic Mackinac
Haven't been to Mackinac Island in a while? While many things (thankfully) stay reliably the same on this little gem in the middle of the Straits of Mackinac, the island also works to stay current and to offer new fun to their many guests. We chatted with Mackinac Island Tourism's executive director, Tim Hygh, to get a sneak peek at what's new on the island for the 2018 summer season.
Photo Destination Redevelops
Happily for the thousands of fans who don't consider an island trip complete without donning vintage costumes and props in a sepia-toned photograph, Mackinac Island's Old Time Photo is back. After nearly a decade away, the favorite tourist stop is returning this summer, and it'll have not one but two downtown locations, said Hygh. "But visitors ask about it all the time, so it's really great that it's back!"
Find It! TBA
Bistro Reboots
Mary's Bistro is one of the popular dining spots on the island, in large part due to its choice location on Haldimand Bay downtown — the perfect place to watch the waves and ferries while enjoying delicious food. This year, the décor of the outdoor portion of the Bistro — the Bayside BBQ and Bar — is being nautically redesigned to better reflect its location.
Find It! 7463 Main Street, (906) 847-9911; marysbistromackinacisland.com.
Windermere Celebrates
This vintage hotel on Mackinac Island's Main Street has been welcoming guests to the island since 1917, and it's currently celebrating its 100-year anniversary. To celebrate, the hotel is offering a host of special packages all summer long.
Find It! 7498 Main Street, (906) 847-3301; windermerehotel.com.
Lilac Festival Celebrates Too!
The island's landmark summer event — the Lilac Festival — is celebrating its 70th this year, and offers a host of activities from the Taste of Mackinac culinary event to the Lilac Festival 10K run, the Grand Parade, and the Lilac Queen coronation. "Our mayor, Margaret Dowd, is a former queen, and she'll be at Lilac Fest this year," Hygh said. "We're inviting all of the former Lilac Queens back for this special 70th event. 70 years is pretty cool — we've been doing this a long time!" The festival will also be doing a special live broadcast on TV 9&10.
Find It! Activities take place in different locations around the island; for more information, visit mackinacisland.org/mackinac-island-lilac-festival

Dock Welcomes Diners
The Star Line's Dock No. 1 is prepping to be a barbecue destination this summer, bringing in new restaurant, Smokey Jose's. Its tag line: "Where barbecue and bourbon meet tacos and tequila." Hygh said the eatery is getting plenty of attention. "The first thing you can smell when you step off the ferry is the scent of Smokey Jose's smoking their ribs right outside," Hygh said. "Barbecue is actually really big on the island right now, so I think they're going to do very well."
Find It! 7263 Main Street, (906) 847-0466; also on Facebook.

Barbecue Gets Another Base
The Harbour View Inn has expanded its BBQ venue into a permanent structure that will be open Memorial Day through Labor Day from 11am to 3pm, plus some weekends into the fall. New seating and picnicking spots are available starting this summer season.
Find It! 6860 Main Street, (906) 847-0101; harbourviewinn.com.
Kites Get Flying
Great Turtle Toys has always been the place for toys and games, but this summer, Great Turtle is bringing some extra fun to Windermere Point, hosting daily kite shows (weather permitting) and offering stunt and power kite demonstrations and lessons. "That's going to be so cool!" Hygh said.
Find It! 7372 Main St., (906) 847-6118; greatturtletoys.com.
Ferries Get Fancy
Several updates are happening at the island's ferry companies this summer. Star Line Mackinac Island Ferry is adding an additional boat in Mackinaw City, which will allow them service to run on a 15-minute schedule during peak season. And Shepler's Mackinac Island Ferry is launching a new 'Scan and Go' ticketing system, so guests can purchase discounted ferry tickets online and proceed directly to the vessel for boarding to have their ticket barcode scanned right on their phone. Shepler's parking has also been improved.
Find It! Star Line - mackinacferry.com or (800) 638-9892, Shepler's - sheplersferry.com or (800) 828-6157.
Mission Point Renovates
Mission Point's been busy renovating 108 of its Main Lodge hotel rooms and suites, the completion of one of the main milestones in its planned $5 million of upgrades. In addition to the new lodgings, the resort has also added a full-service spa and wellness center, in addition to several new dining and retail amenities.
Find It! One Lakeshore Drive, (231) 331-3419 or missionpoint.com.

Grand Hotel Gets Even Grander
Two new suites have been completed at the Grand Hotel. Both suites offer wide views of the Straits of Mackinac and join the hotel's list of over 40 named rooms celebrating historical figures and events. The two suites have been dubbed The Lilac Suite and The Prentiss M. Brown Suite — the former after the island's trademark bloom and the latter in honor of the St. Ignace-born Democratic U.S. representative and senator.
Find It! 286 Grand Avenue, (800) 334-7263 or grandhotel.com
Trending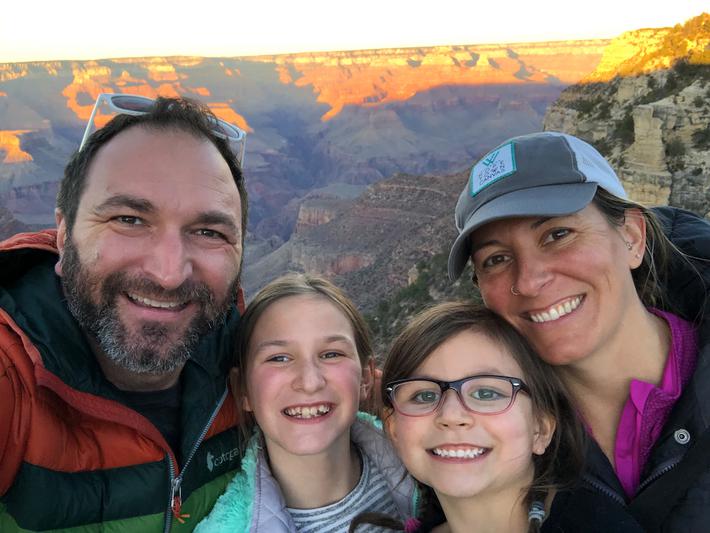 A Nine-month Family Vacation
Long before the pandemic, Joe and Christina Sanok had a plan. A dream, really: They wanted to take off with their kids and...
Read More >>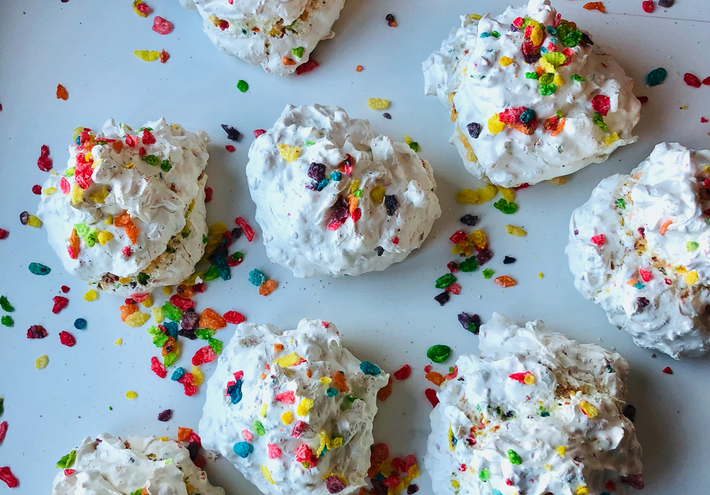 7 Batches Made in Heaven
Let's be honest: Picking the best cookies in northern Michigan is an impossible task. There are so many "right...
Read More >>
Respecting the River
Forever, the Grand Traverse Band of Ottawa and Chippewa Indians (GTB) has regarded the water — and the Boardman/Otta...
Read More >>
Not a Clue
Surely politicians wouldn't be so clueless that they'd lie about COVID-19 deaths or take a vacation during a statewide eme...
Read More >>
↑