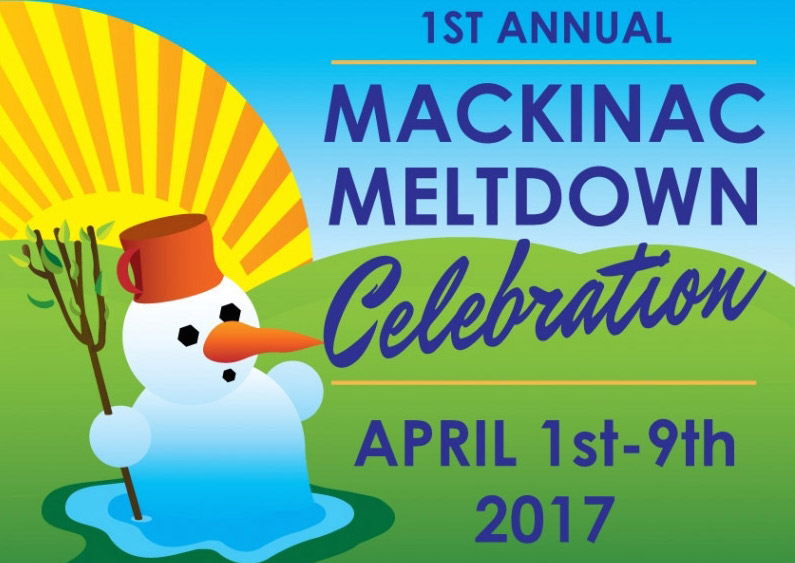 Mackinaw Meltdown Aims to Heat Up Tourism
Brendon Koshoshek, director of sales and marketing for the Mackinaw City Chamber of Tourism, doesn't have exact numbers, but he's observant, he's an advocate of the region, and he knows how to follow his gut regarding what the locals need. These are the tools he's using to put together and promote a new event in Mackinaw City with the goal of getting the quiet little town up and running ever earlier each year.
Making a Change
"Here's the thing," Koshoshek said. "From July 4 through Labor Day weekend, the hotels in Mackinaw City are generally 100 percent sold out. So that's great. But 10 years ago, Mackinaw City almost literally closed down once the Mackinac Bridge Labor Day bridge walk was over. At least now, we've extended the season a little, closer to November, but hardly anything opens back up until May or June. We want to change that."

Koshoshek is referring to the simple fact that Mackinaw City is a seasonal destination. Tourists flock there in the summer, but with few businesses open in the late fall and winter, virtually everything goes dormant until spring.
"A lot of the community doesn't work all winter for that very reason," Koshoshek explained, "so we've put together the Mackinaw Meltdown as a five–year plan to encourage businesses to start opening on April 1 [so we can] get the city to 'open' more than a month earlier than usual."

Getting a Start
This will be the inaugural year for the Mackinaw Meltdown, which Koshoshek hopes will literally thaw the city, getting people back to work and giving tourists a reason to visit Mackinaw City earlier in the year.

"There's actually a lot we can do in April," he said. "Some of it will be weather dependent, but now we've got the Star Line Ferry starting to go over to Mackinac Island on April 1 for the first time in history – there isn't a lot open there yet, but there are a few things, so that's definitely a big start."

The Meltdown event links several independent celebrations that Koshoshek hopes will prove to be a draw to the area, which would allow the chamber to plan more events that will occur earlier each season.
Brews to Brides
A few of the biggest happenings are the first Taste of Mackinaw Food Experience and the new Bridal Expo.

The Taste of Mackinaw (Apr. 1–9) is exactly what it sounds like – a food–tasting event that will bring the best of Mackinaw City dining to the Mackinaw Bay Trading Company, a 24,000–square–foot shopping extravaganza that offers food, fudge, fashions and more.

"We're looking at having 15–20 restaurants participate in the first outing, which is a really good number," Koshoshek said. "And the Bière de Mac Brew Works will be in the Mackinac Island Brewhouse [also located in the Trading Company] and launching a special Mackinaw Meltdown microbrew for the event, a maple sap beer, so that's exciting."  
For those looking for wedding ideas, the 1st Annual Mackinac International Bridal Expo (Apr. 1 at Mackinaw Beach and Bay) is set to be a great resource, with regional, national and international vendors presenting all kinds of ideas for the big day.

Even More Popular Pursuits
Those looking to cheer on some rough and tumble teams won't want to miss the 1st Annual Midwest Roller Derby Tournament (Apr. 1–2), which will pit several popular teams against each other. You can expect to see competition from Traverse City's Toxic Cherries, the River City Renegades and Team Michigan, among others, all at the Mackinaw City Recreation Center and Skating Arena.

Live music and DJ sets will also take place all weekend at the Dixie Saloon in downtown Mackinaw City, but if quieter pursuits are your thing, the Mackinaw Meltdown has something in store for you, too.

"Traditionally, none of the Mackinaw parks are open in April," Koshoshek explained, "but this year, the Old Mackinac Pointe Lighthouse and Straits of Mackinac Shipwreck Museum will open Apr. 1–Apr. 2 for the first time in over a hundred years."

You'll also be able to enjoy a discounted historic trolley tour of Mackinaw City, the Mackinac Bridge and various historical landmarks, "all narrated with a sense of humor," Koshoshek said. As a promotion, the tour will cost $3.95 per person; it normally retails for $9.95 in the summer.

Spring Tourists
Those who stick around for the weekend after the Mackinaw Meltdown will see that the sky is literally the limit.

"That's when the big raptor event will take place," Koshoshek explained. The Mackinaw Raptor Fest (Apr. 7–9), another annual gathering, presents spectacular views of migrating raptors as well as indoor exhibits, lectures, live raptor presentations and a big dinner event for all Raptor Fest attendees.

"As you can see, we're really starting to get things moving up here," Koshoshek said. "Early in the spring, so many people have cabin fever, but once the weather breaks, they still have nowhere to go and nothing to do. Our goal is to solicit tourism with these great new events.
Mackinaw City has around 1,900 hotel rooms," Koshoshek concluded. "I'd like to think, this time of year, that we could fill at least half of them."

For more information and a complete schedule of events, visit mackinawmeltdown.com.
Trending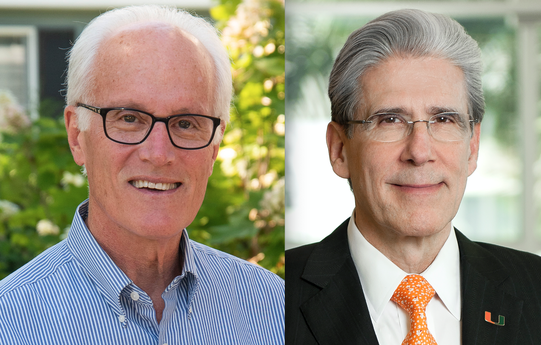 Listen In: Two Global Health Experts — one in TC — to Talk Pandemic
This week, the Traverse City International Affairs Forum at Northwestern Michigan College opens its 27th season ...
Read More >>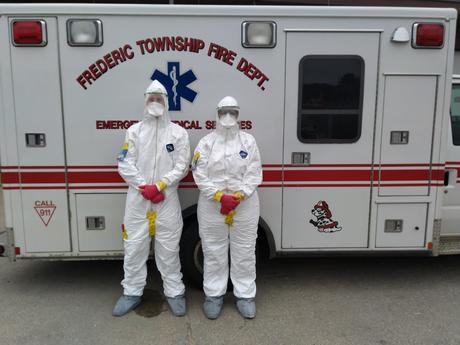 What First Robotics Teams Did on Their Summer Break
When the coronavirus pandemic first hit, masks, face shields, and other personal protection equipment, aka PPE, were hard ...
Read More >>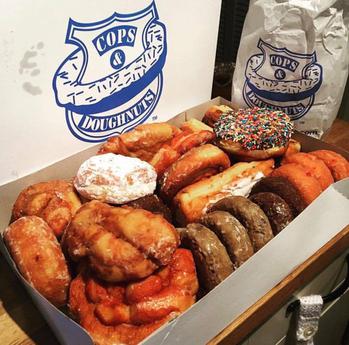 Gaylord's Cops & Doughnuts
There's a cop shop in Gaylord where the phrase "D.W.I." has nothing to do with adult beverages or erratic driv...
Read More >>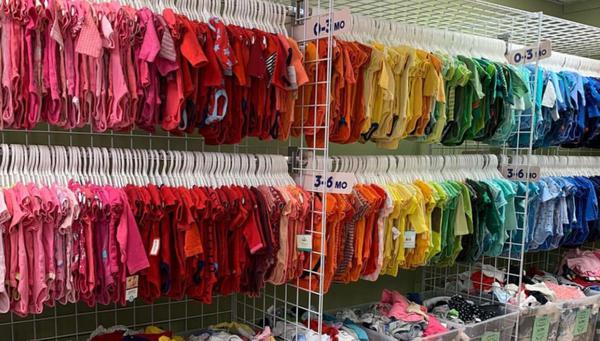 Resale is the New Black
It's a common tradition at this time of year: parents flocking to clothing stores in the last weeks of summer to get...
Read More >>
↑