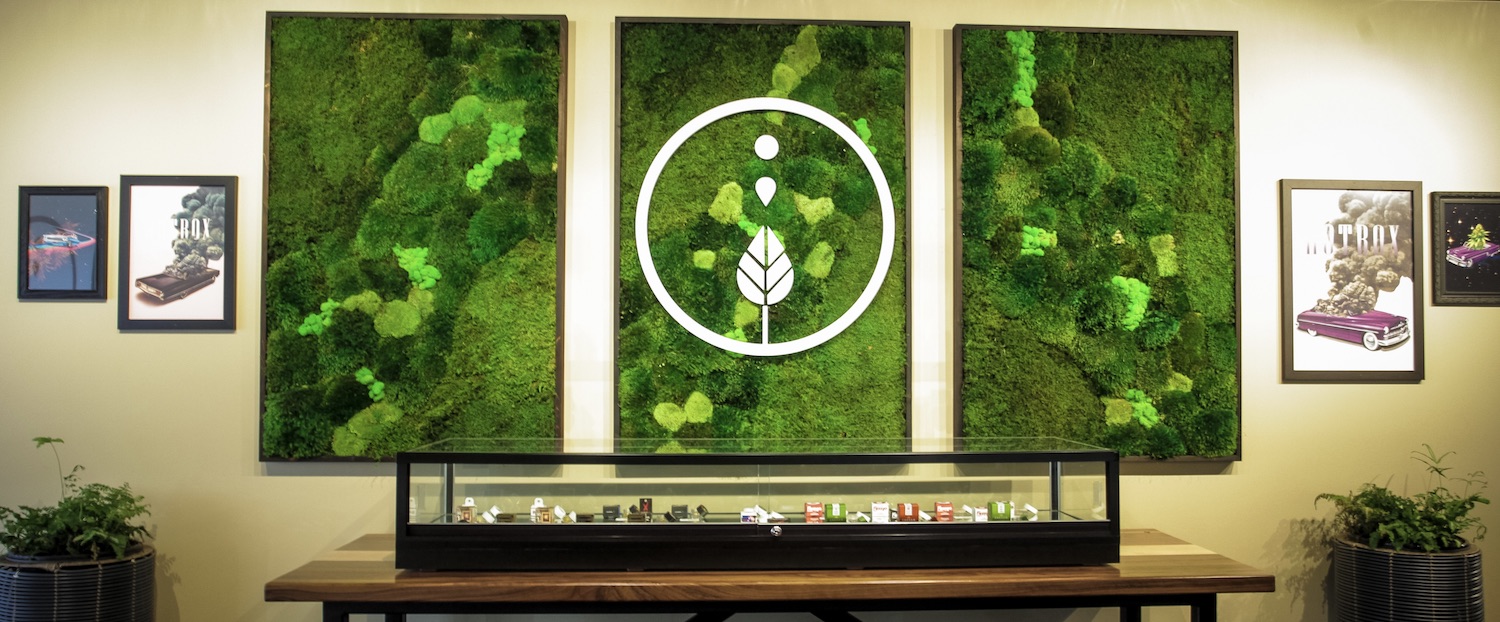 Making Green: The economic impact of recreational marijuana Up North
Communities across northwest Lower Michigan are witnessing the obvious economic benefits of recreational marijuana this spring as the state doles out nearly $2 million in excise taxes to local municipalities and counties in the region.
The money is a welcomed new income at a time when inflation is driving up the cost of government business, but local officials contend the money is only one aspect of the industry that's breathing new life into some communities and offering possibilities for growth that didn't exist just a few years ago.
Benzie County
"As far as the tax revenue, the first year we received roughly $84,000, and this year it was double that for the same amount of stores," says Jason Barnard, Benzonia Township supervisor. The township took in $169,360 in taxes from sales at three stores in 2021, roughly 9 percent of the township budget, and Bernard expects that number to increase with the addition of another store over the last year.
When local officials approved up to four dispensaries, two grow facilities, and two processing centers, the focus was on generating better paying jobs and encouraging development. Barnard says the industry is living up to those expectations with none of the predicted downsides. Besides generating funds that likely will go toward the township's struggling fire department or a walking trail and other improvements at Benzonia Township Memorial Park, the recreational marijuana industry is employing locals with good wages, helping to attract visitors, and improving the real estate market.
"When we drafted the ordinance, we put everything except retail in our industrial districts," Barnard says. "When we started, there were a handful of properties available, and now there really isn't. … It's definitely increased property values, without a doubt."
Benzonia Township's current status as the only place in the county with recreational sales is driving traffic to not only the dispensaries, but also to other businesses along the way, Barnard says, and it's contributing to a shift in public perception that will be hard for neighboring municipalities to ignore.
"I think it's opened a lot of people's eyes to the industry and the product as a whole," he says. "There's a stigma attached, and when people see firsthand a situation like this with stores opening up and businesses opening up and crime not increasing and car wrecks not increasing, it's helped."
Manistee County
There's a similar dynamic at play in Manistee, where both the county and city received $282,267 in taxes for 2021.
"We didn't expect to get that much, so it was nice to get another revenue stream," Manistee City Manager William Gambill says. The city is currently crafting its budget, and the 4 percent boost is a needed addition as officials grapple with the rising costs of roadwork and aging infrastructure, he explains.
The city's five dispensaries have also helped to bring new life to a business district between railroad crossings along US-31, renovating older buildings and attracting a steady stream of customers from surrounding communities.
Trent McCurren, owner of The WellFlower, says that while the stores are zoned in close proximity, most are thriving by developing unique identities with selection and style that appeal to different demographics.
"I think it's a testament to the robustness of the marijuana market," he says. "Around Manistee, there isn't a lot of municipalities that have opted in to recreational marijuana."
Manistee dispensaries are contributing to the community in a variety of other ways beyond tax revenues, as well, McCurren says. The WellFlower team strives to participate in charitable work at least every other month, and dispensaries are collaborating to organize an event this summer dubbed "Smoke on the Water," led by the dispensary Authentic 231.
City officials approved the event proposal in early April, and organizers are now working on licensing and other specifics for the July 16 event at Douglas Park. Dispensaries partnered with the nonprofit Salt City Rock to put on the beachside smoke-out, which will feature a Deep Purple tribute band and help to fund an amphitheater on First Street Beach for future concerts and community events.
"I do think it will lead to some tourism and people who don't normally come to the area," Gambill says.
As one of the first public marijuana events in the region, the event could also shape public perception and the relationship between the marijuana retailers and traditional tourism interests.
Kalkaska County
The industry is also evolving beyond sales in Kalkaska, where the village's seven dispensaries generated $395,174 in taxes for the county and local governments last year.
The Botanical Co. is slated to open the first public consumption lounge in the state adjacent to its current storefront on Cedar Street later this month. The "Kalkushka" expansion is aimed at setting the store apart from others in the competitive market while offering a safe place for customers to consume and another avenue for revenue from beverages and other items, says owner Russ Chambers.
"All of our data … is showing really big peaks in people's interest in these lounges," he says.
"We're hoping the social use lounge will drive traffic to the store."
The Competition Heats Up
The traffic will be critical to maintaining sales as a variety of factors work against the market in Kalkaska and elsewhere. As competition increases, there are new pressures for marijuana businesses to adapt to survive. Only about 7 percent of Michigan municipalities have opted in to recreational sales so far, and the tax revenues coupled with a lack of any significant problems will undoubtedly encourage surrounding communities to participate, Chambers predicts.
"I absolutely think more places are going to opt in," he says.
The expanding industry is expected to take a toll on existing stores as customers have more options, particularly in larger markets like Traverse City where officials are currently working on opening up recreational sales.
"For a store to do halfway decent, they need to do $3 million in sales, at least," Chambers says. "In another year, we'll start to see people falling out."
Another challenge, Chambers notes, comes from falling cannabis prices. Over the course of 2021, the Michigan Marijuana Regulatory Agency reported a 40 percent drop in the price for an ounce of marijuana.
"We've seen in the first two months of this year prices went from $2,500 a pound to $800 to $900 a pound," Chambers says. "When you get down to that price … it's tough to make money."
Lower prices are not indicative of lower demand, but instead of large-scale manufacturers entering the market who can do business on a different production scale than smaller farmers. Chambers anticipates Michigan will follow the same pattern as other states like Colorado that have legalized marijuana, which saw a drop in prices that forced many businesses under before the market stabilized.
Tourism Likely to Grow
But as the retail sales move into a more competitive stage, other aspects of the marijuana industry are only beginning to bud, and the success of more tourism-focused ventures like smoking tours or culinary partnerships will hinge in large part on integrating into the region's broader tourism community.
The Michigan Cannabis Hospitality Industry Growth Organization published a report on tourism in 2021 that showed marijuana-friendly lodging "is the number one thing people didn't see enough of," says Lisa Liberman, the group's chair. "The second one was events," she adds.
More than 60 percent of marijuana consumers surveyed by the group also showed interest in cannabis-friendly camping, wellness classes and retreats, and bus tours similar to the region's famed wine events. In many areas of the state, those kinds of programs and events are becoming more available, even as local tourism officials have been reluctant to embrace the industry, Liberman says.
"Definitely the stigma is one of the reasons we hear over and over again, mostly the smell," she says.
At Traverse City Tourism, Chief Operating Officer Whitney Waara is working with an international cannabis task force to promote best practices in the industry, but the illegality of marijuana under federal law poses challenges for marketing.
Pairing cannabis with culinary experiences, bud and breakfasts, marijuana-themed outdoor adventures, and integrating the industry into other events like beer festivals are exciting possibilities, Waara says, but tourism officials in Traverse City and elsewhere are proceeding with caution.
"We're not taking on any big ads to say come here to do these things," she says. "A lot of the visitor bureaus in the state are having conversations and talking about this, but they're real cautious. This is a huge industry with a huge economic impact in the long term, and we're just seeing the tip of the iceberg on that."
Tim Riley, chairman of the Manistee County Visitors Bureau, offered a similar assessment.
"It's something the organization is starting to talk about and look into," Riley says. "I think the members of our organization see new business as an asset to our area."
In the meantime, area dispensary owners and promoters are hoping the tax revenues, events like Smoke on the Water, and new venues like the Kalkaska consumption lounge will work to further mainstream marijuana and help create more places for consumption.
"The more consumption is allowed, the more the industry will grow," McCurren of WellFlower says. "I think if we could get progress on that, it could significantly increase cannabis tourism."
Trending
Pronouns 101
My first assignment in an online graduate-level class was to provide information about my background, including my pronoun...
Read More >>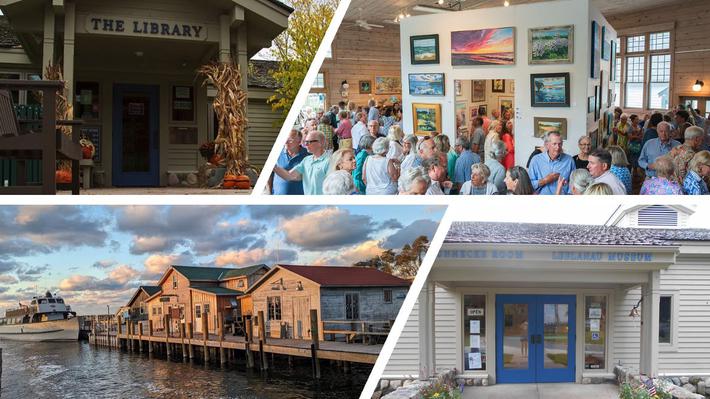 Collaboration Is the Name of the Game
How long does it take to create a cultural center? As few as three years, or as many as 170. Sometimes both. The organiza...
Read More >>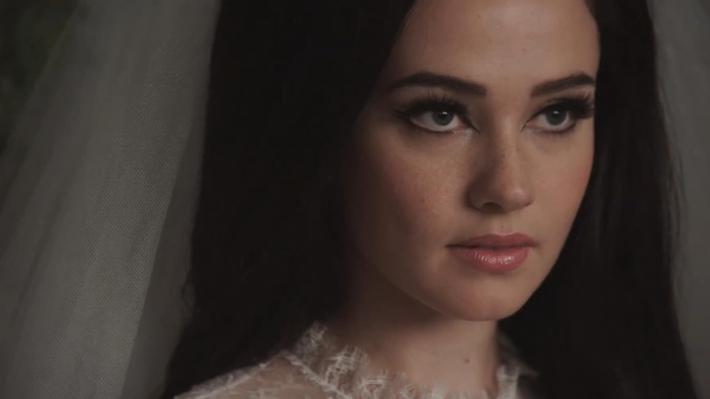 Film Review: Priscilla
While you will certainly be mesmerized by the haunting lead performance from newcomer Cailee Spaeny—and be impressed...
Read More >>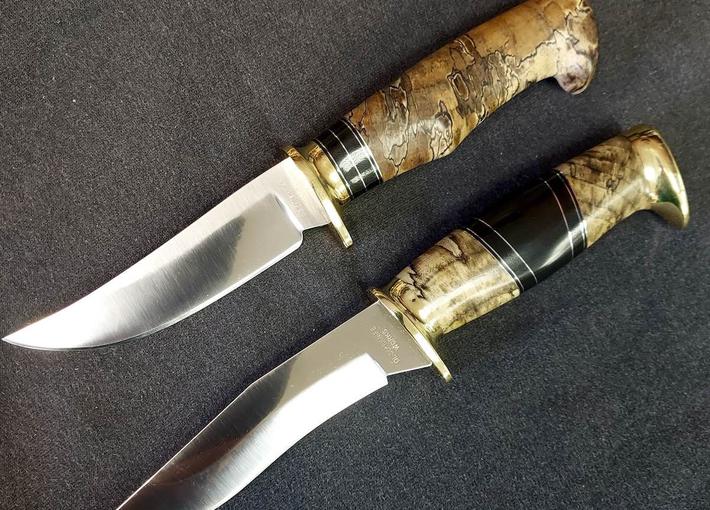 Bespoke Blades
What do you do with a battered ice skate, an old rubber puck, a cracked hockey stick, and a gob of tape? Pitch 'em, ...
Read More >>