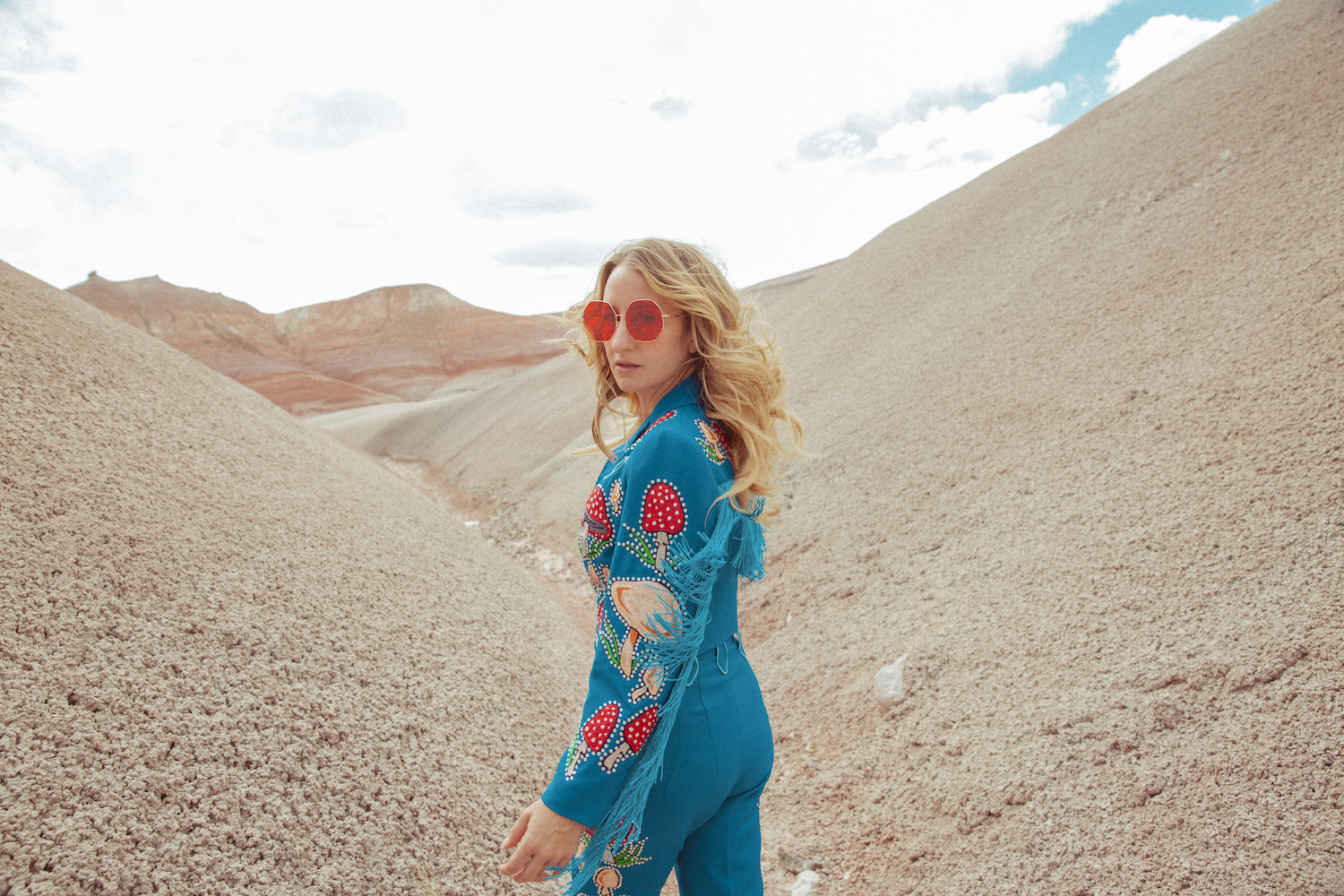 Maybe We'll Make It
Margo Price to talk songs, writing, and women in country music on State Theatre stage
Of the countless stages Margo Price has played, Traverse City's State Theatre isn't one of them…until now. On Thursday, Oct. 20, the acclaimed country musician joins the National Writers Series to discuss her memoir, Maybe We'll Make It.
It's taken the singer-songwriter nearly a decade to crack into mainstream music, and Price chronicles her early years and the hard-won break that propelled her career—bootless tours, booze, betrayal, and all. Her story is (literally) one for the books, and you'll want to be there when she takes the stage.
The Beginning
The daughter of deeply-rooted farmers, Price was raised in Aledo, Illinois (a corn-studded burgh near the Iowa border), where a steady diet of arts and culture hooked her on performance early.
By the time she was just five or six years old, Price was crafting her own poems and prose—"As soon as I could read, I started writing," she notes—which she performed and often choreographed whenever possible. At seven, she started piano lessons; by nine she had made the local show choir; and when eighth grade graduation arrived, Price was plucking out tunes on her first guitar.
From here, it was only a matter of time before Price outgrew her small town's conventions. As a teen, she was often "plagued by rebellion" and occupied most of her young-adult years nicking booze, avoiding her classes, and generally wreaking hormone-fueled havoc.
After high school graduation, Price, rather reluctantly, enrolled in Northern Illinois University where she settled on a performance arts major. Her structured college stages felt stifled, and after finishing her sophomore year, Price put her academics on hold in pursuit of a music career in Nashville in the early 2000s.
The Middle
According to the book's description, in the early days in Nashville, Price " busked on the street, played open mics, and even threw out her TV so that she would do nothing but write songs."
Her journey was slow, but Price has since released three solo albums, though not without her fair share of rejection. "My start in country music came after decades of floundering in the business. I had known for years that I wanted to sing and perform, but I couldn't seem to make my dreams a reality," she says.
That is, until Jack White of The White Stripes lent a hand—and a carrier label—for Price's debut record production. Released in 2016 to widespread acclaim, Midwest Farmer's Daughter provided her spotlight with a long-overdue bulb.
Price's follow-up album, All-American Made, hit 12 on Billboard's Country charts and even earned her a Grammy nomination for Best New Artist in 2019, shortly before her third full-length record, That's How Rumors Get Started, arrived in July 2020.
Price, however, is staunchly grounded, saying that accolades (or the lack thereof) are distracting—though she admits that the Grammy nod was a thrill. Instead, she finds most value in human connection. "The most gratifying [part] of this business has been being able to meet and collaborate with my heroes," she says, a list that includes such industry icons as Lucinda Williams and Emmylou Harris. "It solidifies my life's work."
In a business as cutthroat as country music, even the highest highs have a catch—especially when you're the only woman on a stage often dominated by men. Though Price recently made headlines as the first and only female artist elected to the board of Farm Aid (alongside country heavyweights like Willie Nelson and Neil Young), she says the music industry still holds women to near-impossible standards.
Even worse, it isolates female performers, often pitting them against each other and "creating a scarcity that isn't actually there." In fact, one of her career's most crushing moments involved being chastised—live, no less—by an especially high-ranking male musician.
Consequently, Price takes particular pride in supporting, and being supported by, women. "We're much stronger together," she says. "Being able to forge friendships with strong female artists," as well as members of other marginalized groups, "has been instrumental in building my confidence and empowering the entire community."
The End…For Now
"I am so grateful to be able to travel the world doing what I love, but sometimes it is very difficult," Price says, noting that on the flipside of her "incredible highs" (readers cheer for her SNL stage success and the "finally!" moment of her first record) she's also experienced some "low-down lows."
Those lows, however, form the steps of Price's painstaking climb to the top. In the wake of her success, Maybe We'll Make It paints a gritty picture of the obstacles many musicians face: from crooked representatives—the book includes a harrowing scene where a would-be producer spiked Price's drink—to the constantly empty pockets and nights laced with every controlled substance imaginable.
For Price, revisiting some of those valleys felt like pouring salt in an open wound. "Re-examining many of my failures and addictions, some of the worst experiences of [my] life, was painful," she says.
But wounds must be cleaned before they can close. Through the process of unpacking her past, Price has also stumbled upon her own healing. She explains, "It was almost a form of therapy when I began writing my memoir. In a lot of ways, [it] gave me closure to some of my darkest chapters." (We won't include spoilers here, but have a box of tissues handy!)
Now with a fourth album, Strays, in the works, Price is still dogged in her pursuit of her dreams, which "consume me in the best possible way." In that regard, there are no maybes: She's made it. "I have a very strong support group," she says, "and I'm trying to take it one day at a time."
About the Event: The event begins at 7pm on Thursday, Oct. 20, and can be attended live, as well as live-streamed. In-person tickets are $20 (plus fees) and can be reserved through Eventbrite. Virtual tickets are $12.50 per household and can be purchased, along with copies of Maybe We'll Make It, through the National Writers Series website. To purchase or for more information, please visit nationalwritersseries.org.
Trending
Pronouns 101
My first assignment in an online graduate-level class was to provide information about my background, including my pronoun...
Read More >>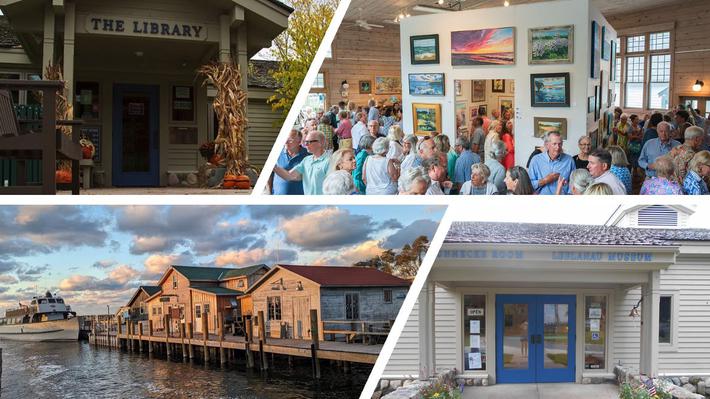 Collaboration Is the Name of the Game
How long does it take to create a cultural center? As few as three years, or as many as 170. Sometimes both. The organiza...
Read More >>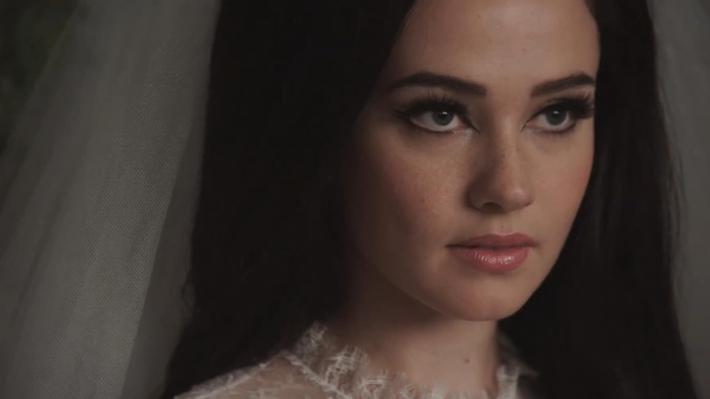 Film Review: Priscilla
While you will certainly be mesmerized by the haunting lead performance from newcomer Cailee Spaeny—and be impressed...
Read More >>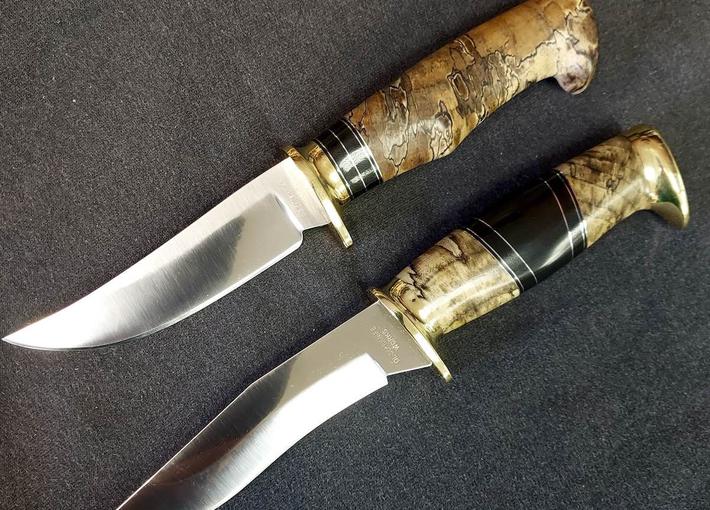 Bespoke Blades
What do you do with a battered ice skate, an old rubber puck, a cracked hockey stick, and a gob of tape? Pitch 'em, ...
Read More >>