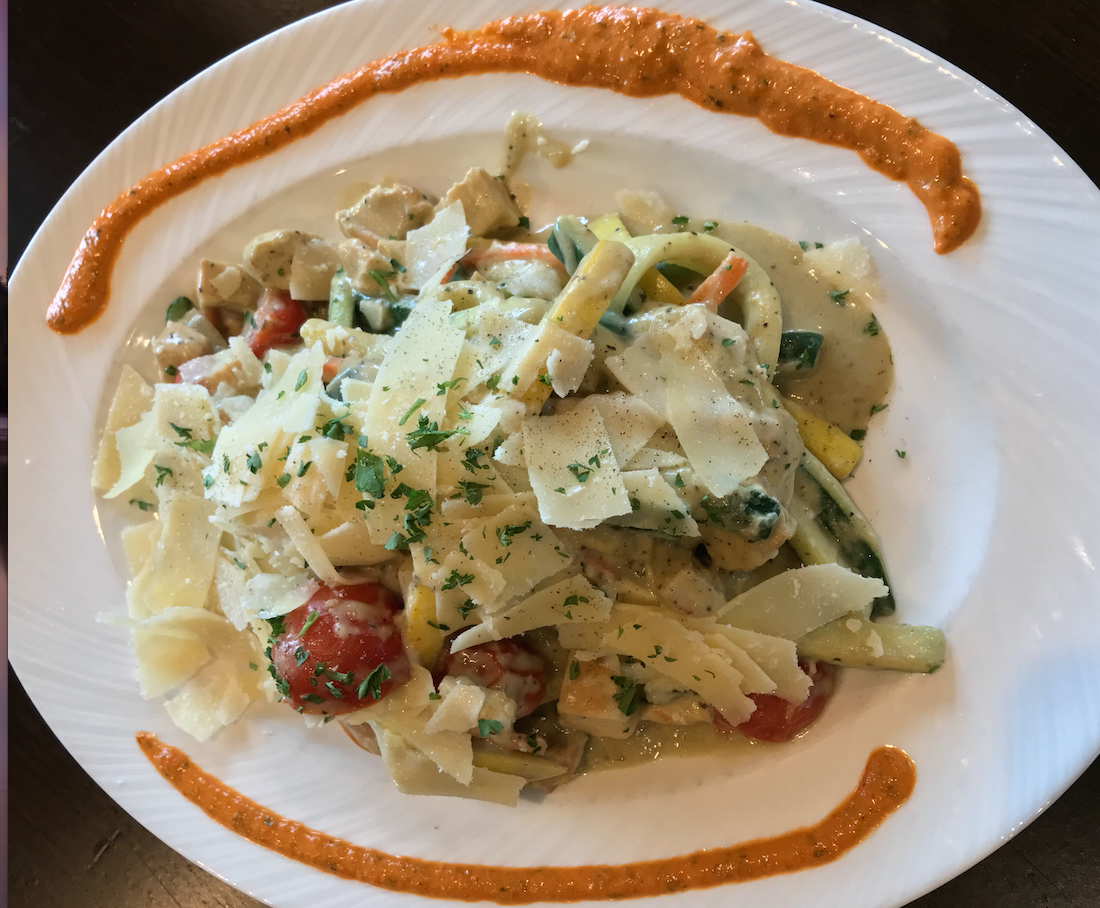 Meatless in Northern Michigan
Where to find inspired vegetarian — and flexeterian — meals Up North
According to The Washington Post, the number of vegetarians and vegans in the United States has remained fairly consistent over at least the past 20 years, at around five to six percent. In northern Michigan, the number of dedicated vegetarian restaurants has pretty much remained constant as well — zero.
But fear not, plant eaters. While vegetarianism might not be increasing, flexitarianism is. The term was coined in the early 2000s and is one of several that refer to the practice of reducing the amount of meat in one's diet. The Post noted that a recent British study found that fully one-third of all dinners in the U.K. are meatless, while the market research firm Mintel noted that the number of new vegetarian products introduced to the market doubled between 2009 and 2013.
Why try going vege or flex? There are a number of reasons: health, the environment and/or personal philosophies are typically factors. There's no denying the positive effects of a vegetarian — or, if that's just too much, a flexitarian — diet. Studies have found that semi-vegetarian diets have a positive impact on weight loss, diabetes prevention, and blood pressure. It is also a net positive for the environment, as growing vegetables is typically less harmful than raising cattle.
While vegetarian-only restaurants are near impossible to find in this region, flexitarian restaurants are everywhere. That's right, vegetarian options are available at practically every restaurant, some more (much more) than others.
Unsurprisingly, places like Edson Farms and Oryana in Traverse City and the Grain Train Natural Foods Market in Petoskey lead the way. All three stores offer connected eateries, which feature a variety of foods for both the carnivore and the herbivore.

"Our Burrata, Potato Burrito, Tomato Jam Tartine, Tempeh BLT, and Roasted Vegetable Wrap are all tasty vegetarian options," said Mindy Taylor, the events and outreach coordinator at Grain Train. No. 1 on the shop's popularity scale is probably the Power Lunch — a bowl featuring curried cauliflower, roasted sweet potato, black beans, and fresh avocado — that she said finds favor among all the customers, even the meat-eaters.
While, like most delis, the bulk of Edson Farms' includes meat, but it also offers a healthy selection of non-meat items, too: Southern Wrap, Very Veggie Wrap, a portabella sandwich, and veggie burger, even a falafel wrap. And its cold-pressed juices and smoothies offer engaging takes on healthy flavors, with ingredients including apple, zucchini, fennel, celery, spinach, parsley and lemon — and that's all in one juice. Throw in some kale, banana, apple, pineapple, chia powder, coconut water, and Hail to the Kale indeed.
Across town at Oryana, the offerings expand as the space does. Its standing menu includes sandwiches, burgers, burritos and wraps, and staff will also modify menu items on the fly. The hot bar varies daily, with staples like Thai Curry Tofu Stir Fry, soups, and various root vegetables (try the cider-roasted). It also offers breakfast items from 7:30am (9am on Sundays) until 10am, when it switches over to lunch.
You'll also find a host of vegetarian items in the grab-and-go cooler. Wild rice and smoked tofu, tempeh reuben, tabouleh and hummus, oh my.
So we've got the health food places. But where else to go? For flavorful, creative twists for lunch, it's hard to beat Centre Street Café in Traverse City. Chef Pete Boothroyd and crew craft wraps, sandwiches, soups and salads using an amazing array of ingredients. While many include meat of one sort or another, the crew is more than happy to accommodate with plenty of substitutions.
Those looking for lunch and dinner can try places like Poppycock's in downtown Traverse City, which features large salads like Greek Quinoah, the Harvest Salad with pumpkin bread croutons, or the Warm Artichoke Salad. A quartet of entrees include Acorn Squash Pot Pie and the Fawaffle (Chick pea quinoa falafel waffle).
More options come courtesy of Devin Moore, the education and outreach coordinator at Oryana. She touts places such as Spanglish, Taproot, the Daily Bowl Food Truck, and the Benzie Food Truck. Elsewhere in Benzonia, the Road House is famed for its Mexican fare, perhaps especially Barb's Legendary Empanadas.
NORTHWARD
If you're traveling northward, Calypso Grill and Red Mesa on US-31 offer flavorful variations on their themes — Mediterranean and Tex-mex, respectively. Zucchini Pasta Ribbons (pictured), Green Tomatillo Alfredo, and a totally delicious Veggie Wrap are highlights at Calypso, but No 1 with a bullet has to be the Tava. It's got to be tasted to be believed. Red Mesa offers zesty vege items like Roasted Pineapple Quesadillas (did we mention yum?), Tequila and Lime-Marinated Fajitas, and Flatbread Gorditas.
If you're already north, Red Mesa's namesake in Boyne City and its sister operation Café Sante offer more themed suggestions, like frittata with eight vegetarian suggestions and wood-fired pizzas.
PETOSKEY
Head to Petoskey and opportunities increase.

"There are some really tasty vegetarian options out there," said Taylor, "but you typically find them in ones and twos on a menu. Happy's [Taco Shop] usually has really tasty vegetarian options." She also cited Drew's Delight at Julienne Tomatoes and the Wild Mushroom Pizza and Red Curry at Beard's Brewery as other favorites.
If you're hankering for Oriental-themed foods, it's nearly impossible to do any better than Thai Orchid. Most of the menu items are build-your-own in terms of protein. So eschew the chicken or shrimp and go for tofu or simply vegetarian, whether fried rice, stir-fry or curry.
CADILLAC
In Cadillac, Clam Lake Beer Company offers delicious pizzas, large creative salads, and quesadillas bursting with ingredients. All of them are also bursting with flavor. Head west on M-55 to Manistee and try the Blue Fish, where you can eat Honey Goat Crostini, French Montrachet chevre baked with Michigan apple chutney, overlooking the Manistee River while you peruse the menu. North to Frankfort, and you can again partake of flavorful vegetarian Thai and Chinese dishes at the Fusion — and here too you can sit on the deck overlooking the waters of Betsie Bay. Yum.
LEELANAU
Even those eateries which don't have a number of vegetarian options on their menu are often happy to provide alternatives. They range from diners like Pegtown Café in Maple City to fine dining options like Blu in Glen Arbor. The former can easily swap out sliced tomato for Canadian bacon in Eggs Benedict, while chef Randy Chamberlain at Blu is happy to whip up a specialty vegetarian dish.
That's true at many places, especially if you give contact the restaurant ahead of time. Most every restaurant will do whatever they can to please the customer. And if you happen to stop in at one of the few that won't, there are greener pastures elsewhere.
So it's not hard to find vegetarian foods. Even if you're not committing to going completely meatless, you can enjoy the bounty of the earth, prepared in countless flavorful ways in many restaurants up north.
Vege Community Makes Inroads
If you are looking into becoming a vegetarian or vegan (or you already are), you know it can be a little lonely out there. But you're not alone. Jodi Havens can help.
Havens is a librarian at the Petoskey District Library. And she's a vegetarian, with her own preferred eateries. "Julienne Tomatoes probably has the best service, and has gazpacho every day. But its only open for breakfast and lunch," she said. She also touted Thai Orchid ("so many different options — they'll even make fresh rolls with tofu rather than chicken").
Not only that, but her library hosts a vegan support group. Yes, there is such a thing, and she's even visited the group's meetings, though as a vegetarian she doesn't quite qualify. "I went, and I wasn't shunned," she said with a laugh.
If you don't live in Petoskey or if you're planning to travel and you want to find options before you arrive, you have other options. Sure, you can just google "Vegetarian Restaurants," but try happcow.net. While it is ostensibly a vegan group, it also allows you to search for vegetarian restaurants or vege options.
Yelp and Zomato (formerly Urban Spoon) also provide info on vegetarian eateries, along with consumer reviews. There's also the Vegetarian Resource Group at VRG.org, but be forewarned, there isn't a lot there. Back to Google…
Trending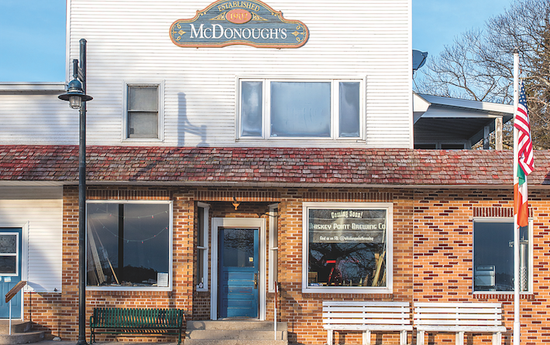 Welcome to Michigan's Most Remote Brewery
After years of planning and honing his beer-making skills, this spring, Patrick McGinnity plans to open Beaver Island&rsqu...
Read More >>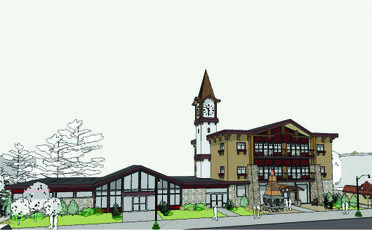 Gaylord: A boomtown Up North
Gaylord native Gary Scott had moved to Indiana, where he and some partners started a business to invest in distressed prop...
Read More >>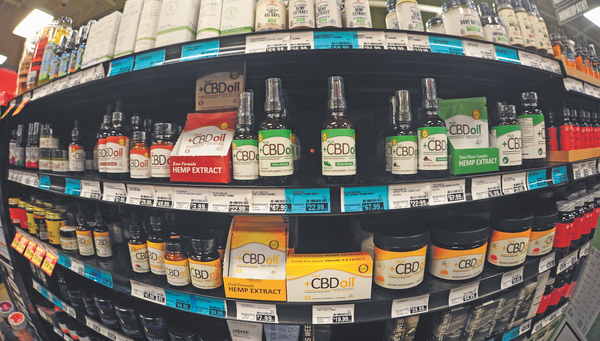 CBD Laws: Dazed and Confused
The sign outside of Family Video in Kalkaska lets drivers know the store has more than just movies. The sign reads: &...
Read More >>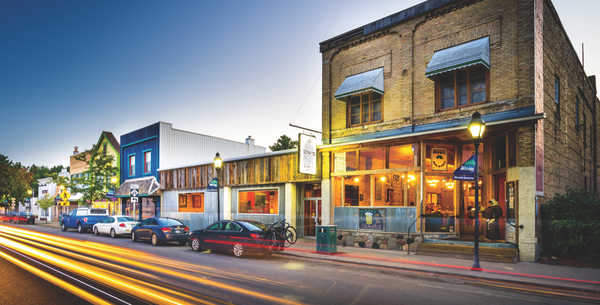 Small Up North Towns on the Rise
Spotlight on Bellaire (pictured)Seems Traverse City isn't the only place in the region making those "Best...
Read More >>
↑