Meet the Storyteller behind "Firekeeper's Daughter"
A conversation with author Angeline Boulley
For indigenous author Angeline Boulley, storytelling has become almost second nature. A longtime communication liaison for local tribes, Boulley honed her storytelling skills in fairly demanding medium: writing grant applications for the various Native American tribes with whom she worked.

"That was my storytelling training because you're creating compelling narratives for people who don't know anything about your community."
But while she was busy telling others' stories, Boulley forgot to tell her own. In fact, the inspiration for her book arrived decades ago, when she was just 18.

"I was a high school senior," she says, "and one of my best friends attended a different high school. She told me about a new boy in her senior class, and she thought he might be my type."
Spoiler alert: He wasn't. In fact, he wasn't even a student. Instead, the "new kid" was actually an undercover officer, sent to the high school to pose as a student and find the suppliers from a recent drug bust.

"I remembered thinking, what if he and I had met?" she says, and then adds the question that drove her imagination on: "What if he needed my help?"
The possibilities evolved into a premise Boulley couldn't quite shake. "The idea that really stayed with me was, why would some undercover drug investigation need the help of an ordinary 18-year-old Ojibwe girl?" she says. "That was the idea that stuck in my mind."

And it lingered there for the next few decades, long after Boulley graduated high school, earned her degree from Central Michigan University, and carved out an impressive career in Indigenous education. Her work included serving as the education and assistant executive director for the Sault Ste. Marie Tribe of Chippewa Indians (of which she is also an enrolled member) and most recently, as director for the Office of Indian Education (OIE) at the U.S. Department of Education.
As Boulley worked with local tribes on making their members' educational dreams a reality, she also began to see how her imagined plight might play out — but in fiction.

"All these years of working in tribal communities [helped me] answer that question of why an Ojibwe young woman might be involved in a situation like this," she says.
So, at 44 years of age — a full 26 years after the idea first came to her — Boulley set out to finish the story.
A fictionalized story inspired by Boulley's own tribe, "Firekeeper's Daughter" follows Daunis Fontaine — a character Boulley initially based on herself — whose biracial background makes being 'accepted' both on and off her reservation feel futile. But when a new and potent form of meth hits uncomfortably close to home, Daunis is forced to go undercover, where the stakes are — literally — life or death.
The scintillating crime-novel package is mostly, and intentionally, says Boulley, cosmetic. "To have [the novel] be this 'indigenous Nancy Drew' story seemed like a good hook," she says frankly. But when readers break beyond the commercial appeal of the book's framework — and they will, quickly — they'll find layers of racism, justice, and loss.

"It's a deeper journey, at its heart," Boulley says. "It's just dressed up like a thriller."
For the author, the lynchpin of the book is one of finding — and claiming — indigenous identity. Though Boulley herself has a lighter complexion, she says her family's skin tones run the gambit; she and they are no stranger to bigotry's bite, even within the Native culture.
"Seeing how [prejudices like] colorism impact identity, and seeing the struggles that native students, including my own children, had in different communities made me [realize] that the deeper story was a young person claiming their place as a native person, as well as in their community."
Of course, that 'place' is contingent on representation, particularly in conventional media. Boulley says it wasn't until she was a senior in high school that she first read a story with a Native protagonist. "I had already [finished] it by the time that I realized and wondered why that was," she says. Unfortunately, the story was outright offensive, playing into common cultural tropes, "where the beautiful Indian maiden, who was the daughter of a chief, ran off with some white guy with a pickup truck."
Though she didn't have the language to express her complicated emotions of finding and then finishing the tale, Boulley said she remembers feeling deeply dissatisfied — and maybe even a little betrayed. "I thought I would feel overjoyed about the story," she says, "but the representation was problematic."
It's this flagrant fault in mainstream society that Boulley aims to fill, both for her slighted teenage self and the multitudes she represents. "[The book] is very relevant, because it touches on justice — who gets it, and who doesn't," she says.
But more than that, she hopes "Firekeeper's Daughter" is a reminder that identity is a shared experience. And if we can't find ourselves in books, how will we know what that is? "I wanted a story that [both] my students and former students could see themselves reflected in," says Boulley, "and one that my daughter could read in high school. We are not relics of the past. Native people are still here, living vibrant, dynamic lives."
The Host: Holly T. Bird
A 1999 graduate of DePauw's College of Law, Holly T. Bird began her career as a hearing officer for Chicago Public Schools, before private practice brought her back to northern Michigan. In 2010, she was appointed to her current position, serving as associate supreme court judge for the Nottawaseppi Huron Band of Potawatomi Indians. In addition to her legal endeavors, Bird served as co-executive director for the Water Protectors Legal Collective in support of the Standing Rock Sioux Tribe at NoDAPL and also founded and serves as executive director for the MI Water Protectors Legal Task Force. She lives in Traverse City with her husband and three children.
The Event
Indigenous educator and New York Times bestselling author Angeline Boulley joins the National Writers Series for a virtual event at 7pm Thursday, Dec. 9 to discuss her debut novel, "Firekeeper's Daughter." You can order it at Horizon Books for $16.10. Virtual tickets are $10.50. For more information, ticket sales, and registration, please visit Upcoming Events at nationalwritersseries.org.
Trending
Pronouns 101
My first assignment in an online graduate-level class was to provide information about my background, including my pronoun...
Read More >>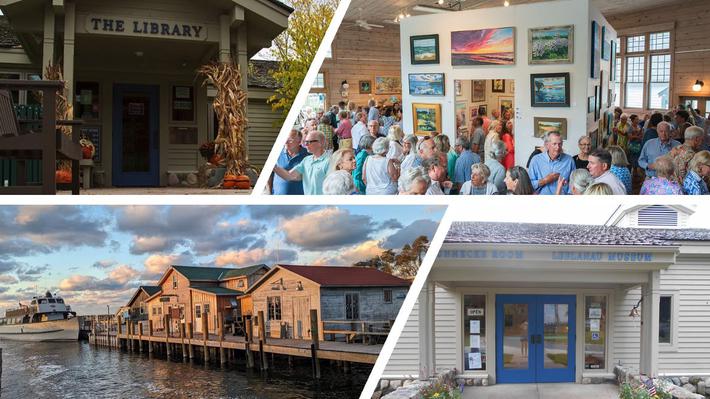 Collaboration Is the Name of the Game
How long does it take to create a cultural center? As few as three years, or as many as 170. Sometimes both. The organiza...
Read More >>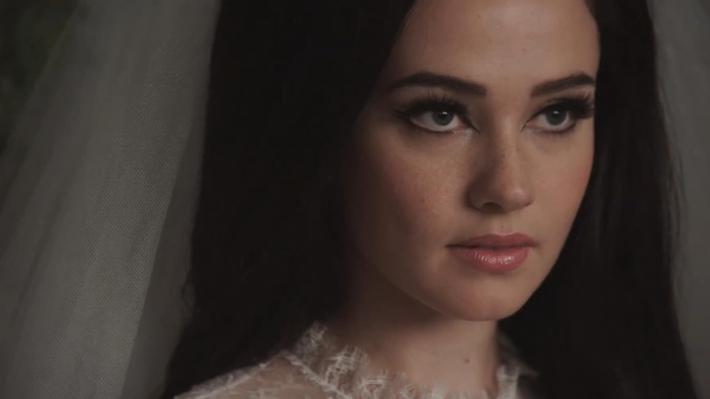 Film Review: Priscilla
While you will certainly be mesmerized by the haunting lead performance from newcomer Cailee Spaeny—and be impressed...
Read More >>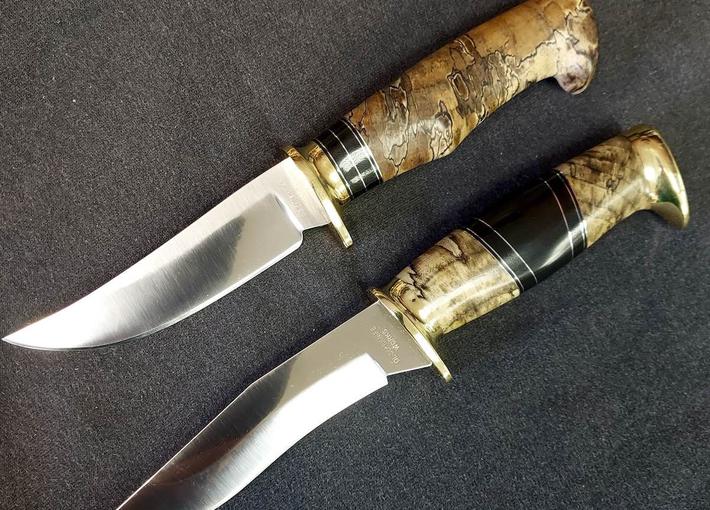 Bespoke Blades
What do you do with a battered ice skate, an old rubber puck, a cracked hockey stick, and a gob of tape? Pitch 'em, ...
Read More >>