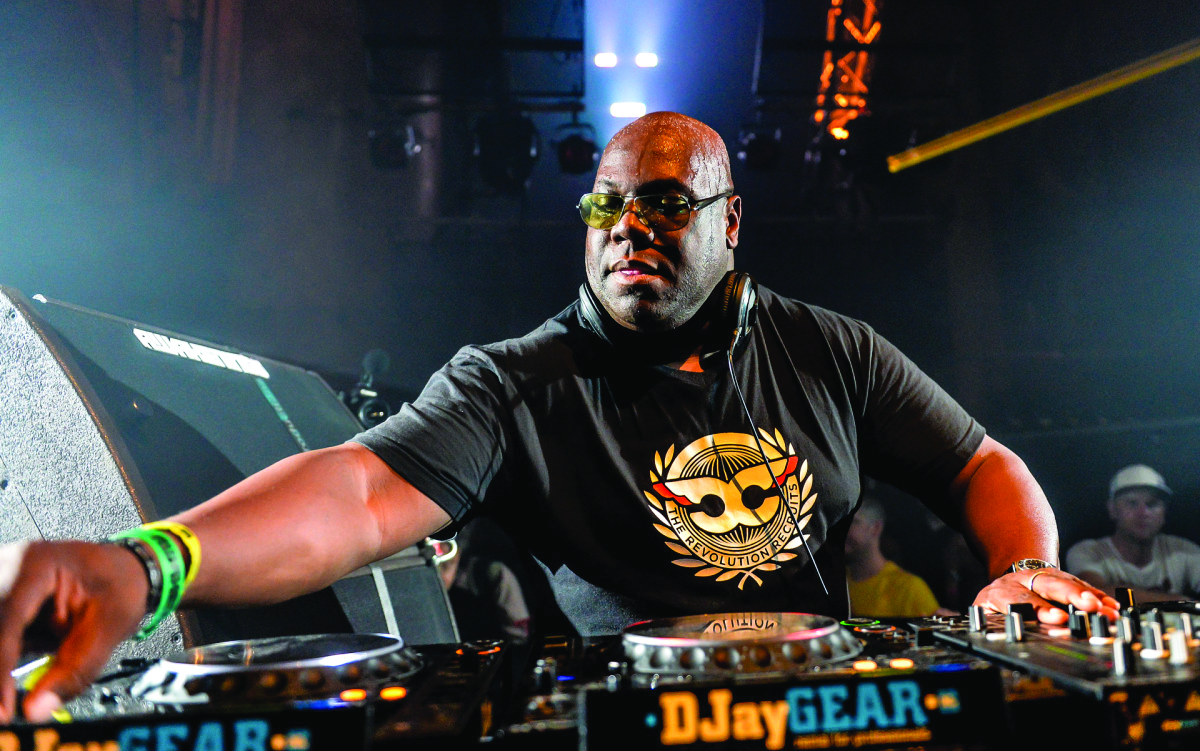 Memorial Weekend Makes Moves in Detroit
Every year on Memorial Day weekend, the list of possible holiday activities and concerts you can choose from is longer than one of Seth Troxler's marathon DJ sets. But true electronic dance music fans know that the only place to go on this long weekend is Detroit's Movement Festival, a three-day-long live extravaganza that takes over the Motor City with all the techno, house, breakbeat, dub, glitch, and hip-hop you can shake a glow stick at. Ready to rave? Here's all the info you'll need:
Who Started This Thing?
The first version of Movement happened in 2000, back when concert promotions company Pop Culture Media launched what was then called the Detroit Electronic Music Festival (DEMF). One of the first major electronic music festivals in the United States, the DEMF drew music fans from all over the world. It had its share of ups and down over the past 17 years (2001's Focus Festival, sponsored by Ford, made the festival free and profitable in its second year; 2005's Fuse-In Festival almost didn't happen at all, thanks to an exceptionally late-in-the-game grant approval by the Detroit City Council). But in 2006, Detroit event production company Paxahau took over the fest and renamed it Movement, and its pulsating beat has been going strong ever since.
Where, What, When
The fest takes place May 27–29 at Detroit's Hart Plaza, where you'll find six stages, each carefully curated to showcase all genres of electronic music and a roster of over 100 electronic music acts. Behind the barricade, expect plenty of space to dance your face off. Special musical showcases will round out the performances throughout the weekend. And if you're still not techno'd out after the fest shuts down at midnight, you can chase down more dancefloor mayhem at six official afterparties featuring the likes of Richie Hawtin, Adam Beyer, DJ Qu, Andre, Fred P, and The House of EFunk.
Who's Performing This Year?
A trio of heavy hitters anchor the 2017 Movement. Richie Hawtin's new Close project hits the main stage on Saturday. Testpilot (aka Deadmau5; Testpilot is his side project) headlines Sunday. And Carl Cox (pictured above), the acclaimed British DJ and veteran of acid house and techno music production, is Monday night's festival closer.
The roster is rounded out with additional performances and DJ sets from big names like Carl Craig, Death in Vegas, Jamie Jones, Danny Brown, Earl Sweatshirt, Factory Floor, Dixon, and the aforementioned Troxler, plus up-and-coming acts like Twin Cousin, InSoul, DJ Hyperactive, Golf Clap, and BXT. This year also will see the Movement debut of electronic legends Kevin Saunderson, Derrick May, and Juan Atkins as The Belleville Three.
Is There More to See Than "Just" Music?
Oh, yeah. When you need a rest from all your fancy footwork, you can shop the wares of dozens of on-site artisans, retailers, and record labels; charge up your cell phone and stash your gear at several break stations; check out some grooving art installations; relax with free on-site yoga sessions; and indulge in a wide range of food options served right at the festival by local food trucks and Detroit-area restaurants.
Movement is also one of 40 U.S. locations that will host Cartoon Network's Adult Swim limited edition pop-up shop, the Rickmobile, a hard-to-miss rolling monument to the fictional Rick Sanchez, from the network's Rick and Morty. The mobile shop will hawk gear inspired by that and other Cartoon Network shows.
How Much Is This Gonna Cost Me?
A single-day general admission ticket is $80; a three-day ticket is $175. Three-day VIP tickets are $420 each, snagging you access to a dedicated VIP festival entrance, as well as a variety of furnished lounge areas, air-conditioned restrooms (trust us, you'll greatly appreciate that option), and VIP viewing platforms for several of the stages. (Note: the Club313 ticket option — which grants you super-exclusive concert-viewing areas, your own dedicated serving staff, hors d'oeuvres, and other goodies — is already sold out this year.)

Tickets to Movement 2017 are going fast but, at the time of press, still available online and from the box office at the festival gate. For more information, visit movement.us.
Trending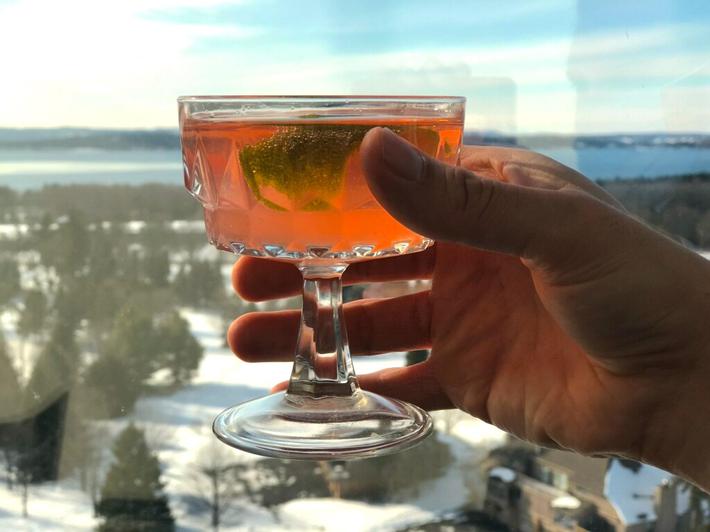 Tiny Pink Bubbles
Hey, ladies, do we have the pink drink for you: Aerie's Tiny Pink Bubbles. With a taste and body as delicious as its...
Read More >>
The Power of Our Example
Every new president faces a daunting array of problems, but 2021 will go down in the history books: Our country is under s...
Read More >>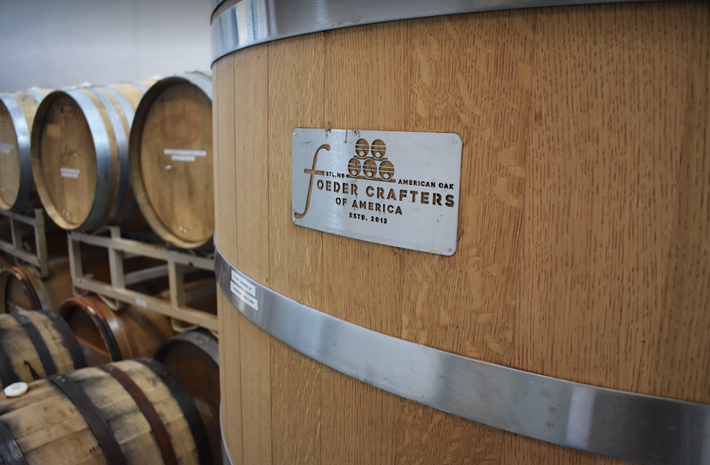 Getting Wild with the Foeder
Drinkers with a discerning eye may have noticed a couple interesting-looking wooden containers in the back of Traverse Cit...
Read More >>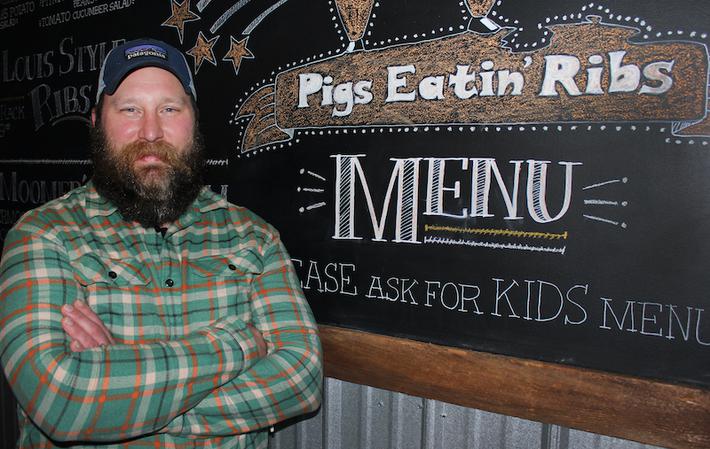 Charlevoix's Pigs Eatin' Ribs
By 2008, Charlevoix Chef Adam Kline had seen and tasted enough. The Northern Michigan food scene had stagnated, he said, i...
Read More >>
↑