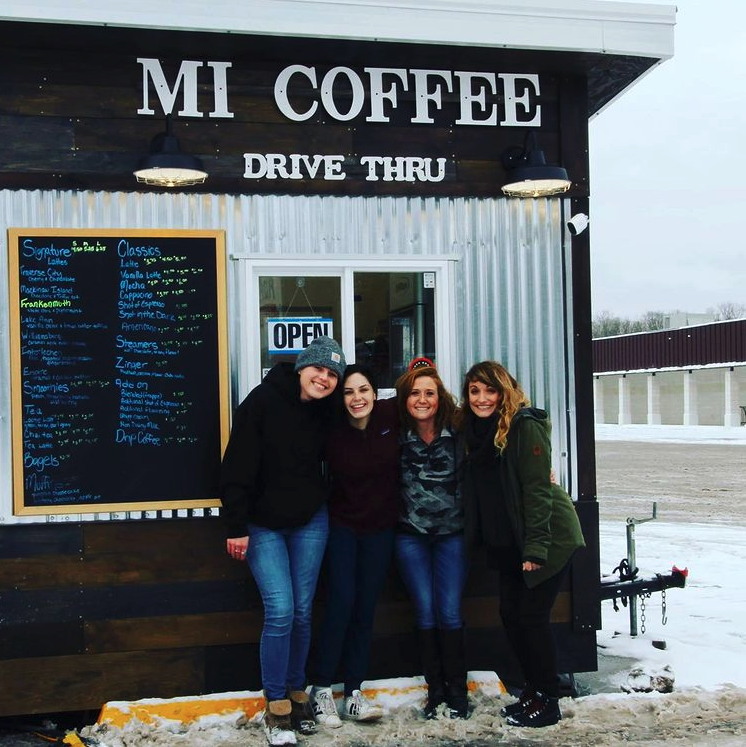 MI Coffee's Snickerdoodle Lattes (& Bonus Adventure)
Bottoms Up
Consider it kismet: Just steps from BATA's Route 12 bus stop at Blue Vase Book Exchange in Interlochen — home to thousands of used books and, just recently, a fab new section featuring vinyl from Traverse City's RPM Records — a new drive-thru coffee hut has opened.

Sure, you could drive on through MI Coffee to get your caffeine fix like a normal person, but if you're looking (read: desperate) for a fun winter-weekend outing for your kids since the snow isn't cooperating much for sledding, skiing, or skating, might we suggest making the most of this weather-proof trifecta?

From a point you designate on one of BATA's many village and city loops (maps and schedules at www.bata.net), challenge your children to figure out the route to Interlochen Corners, then mask up and ride to Blue Vase Books Exchange, where the brainwork continues with long wanders down the aisles in search of some tunes and books they'll treasure.

Goods purchased, trek over to the MI Coffee hut and treat your sleuths to some bagels, muffins, or smoothies. As for you? You deserve a Snickerdoodle latte (available hot or cold, $4.50+) so you can toast yourself to surviving yet another weekend of parenting during a pandemic.

Blue Vase Book Exchange, located at 2048 M-37, is open 10am–6pm Fridays through Sundays. MI Coffee, located at the corner of US-31 and M-37, is open 6am–6pm Monday through Friday, Saturday and Sundays 7am–6pm.
Trending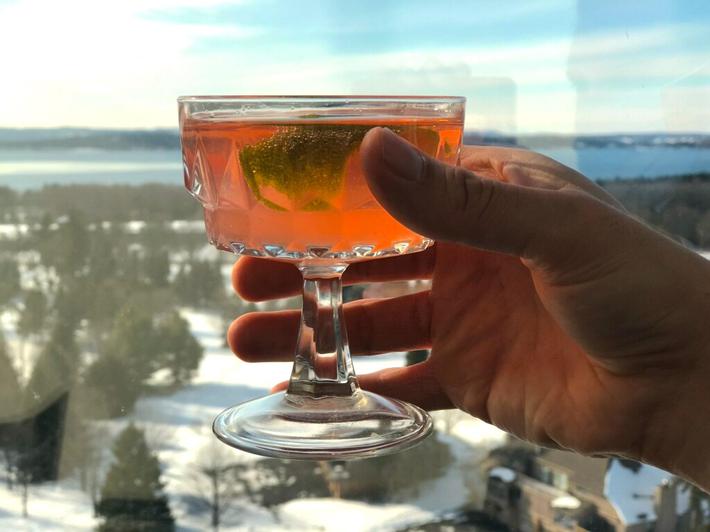 Tiny Pink Bubbles
Hey, ladies, do we have the pink drink for you: Aerie's Tiny Pink Bubbles. With a taste and body as delicious as its...
Read More >>
The Power of Our Example
Every new president faces a daunting array of problems, but 2021 will go down in the history books: Our country is under s...
Read More >>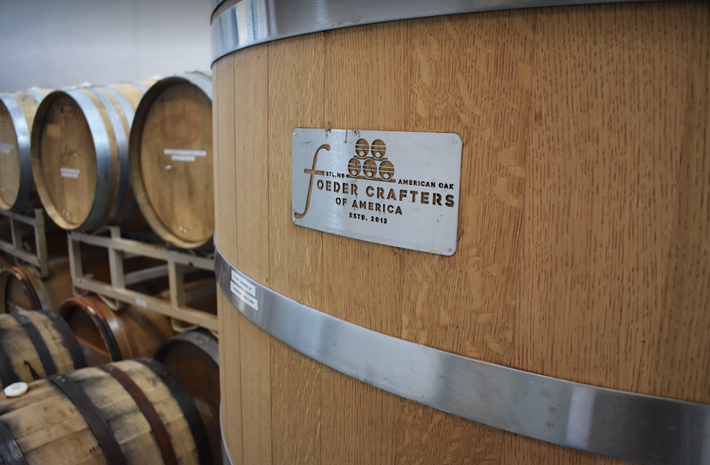 Getting Wild with the Foeder
Drinkers with a discerning eye may have noticed a couple interesting-looking wooden containers in the back of Traverse Cit...
Read More >>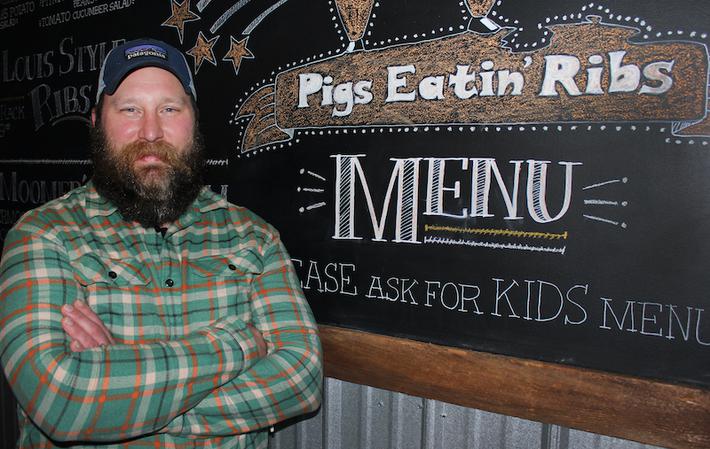 Charlevoix's Pigs Eatin' Ribs
By 2008, Charlevoix Chef Adam Kline had seen and tasted enough. The Northern Michigan food scene had stagnated, he said, i...
Read More >>
↑