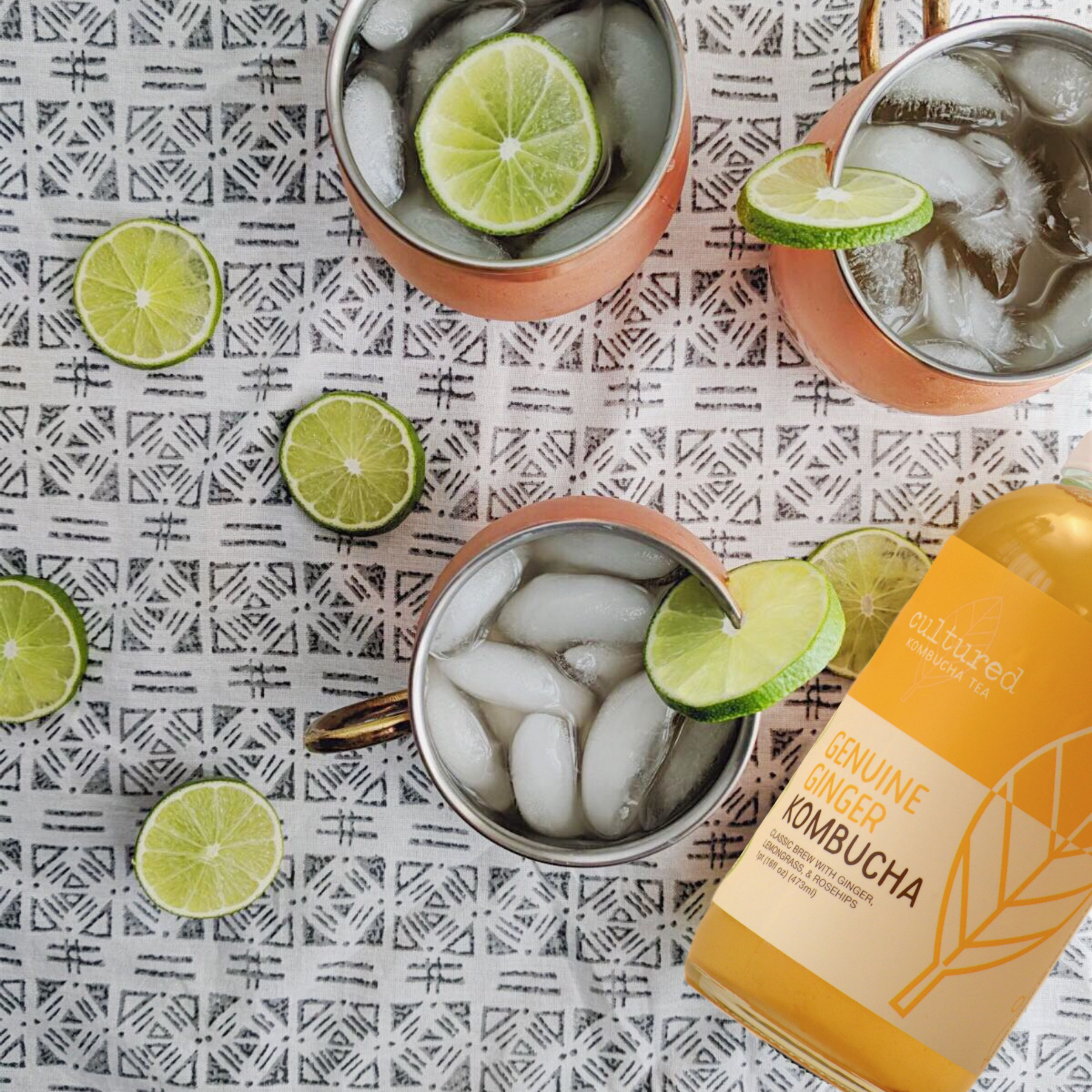 Are You Up for the Mocktail Challenge?
4 cheers for making a month without alcohol easy
Michigan sure is making "Dry January" easier this year, eh? The annual tradition in which the tough and puffy among us swear off alcohol after so much holiday-induced imbibing, this year's detox time poses less temptation than usual. With our beloved bars, restaurants, and indoor tasting rooms closed until at least Jan. 15, staying in and drinking clean should be a cinch. If you're partaking in less partying this month or simply looking to support your brain and bod with more beneficial nutrients in the New Year, these four recipes will give you a healthy and tasty boost. Cheers!
Ginger Kombucha Mule (pictured above)
Kombucha Mocktails are a fantastic choice for anyone choosing an alternative to alcohol. We call this the booch-over-booze choice! Kombucha has all the fizz you could need to create an exciting drink at home for friends and family. Kombucha's unique tang and health benefits provide a win-win for your tastebuds and your wellness. Enjoy probiotic health benefits and digestive enzymes in this delicious ginger mule.
— Courtney K. Lorenz, founder & idealist of Cultured Kombucha, Traverse City
Ingredients
4 thick cucumber slices (plus additional for garnish)
4 large basil leaves (plus additional for garnish)
4 thin slices fresh ginger
Juice of 2 limes
16 ounces Cultured Kombucha Genuine Ginger kombucha
½ cup sparkling water (e.g., Waterloo, LaCroix, San Pelligrino)
Ice cubes (about 2–3 cups)
Instructions
Place cucumbers and basil leaves in the bottom of two copper mugs. Use the handle of a wooden spoon or a cocktail muddler to gently muddle together the cucumber, basil, and ginger. Divide the lime juice between two mugs and fill each ¾ full with ice. Add kombucha, the top off with sparkling water. Stir gently. Garnish with additional basil and cucumber slices if desired.
Cranberry Apple Fus-tini
This recipe, a riff on a cocktail created by Fustini's Petoskey store manager, Charlene Hunt, simply swaps the original recipe's call for a single ounce vodka with a third ounce of sparkling water. Thanks to the drink's blend of sweet and tart juices with Fustini's balsamic and agrodolce — a combo of sour ("agro") and sweet ("dolce") made by reducing specialty vinegar and pure cane syrup or agave — its flavor remains brilliant, robust, and wanting for nothing.
— Denise Walburg, director of corporate marketing, Fustini's Oils & Vinegars
Instructions
2 ounces apple juice

2 ounces cranberry juice
3 ounces of sparkling water
1 ounce Fustini's Ginger and Honey balsamic
1 ounce Fustini's Ginger Lime agrodolce
Instructions
Pour apple juice, cranberry juice, water, balsamic, and agrodolce into a pitcher and stir to combine. Partially fill two 8-ounce glasses with ice (cube or crushed). Pour mixture into glasses.
Elderberry Spritzer
An immune-supporting mocktail that's delicious, refreshing, and good for your health (elderberry berries and flowers boast antioxidants and vitamins shown to tame inflammation, lessen stress, and help prevent and ease cold and flu symptoms), this crisp, lightly sweetened, and refreshing drink is loved by kids and adults alike. Our kids refer to it as their kiddie cocktail; I call it my mom beer.
— Sarah Wallstrom, owner, TC Elderberry
Ingredients
1–2 ounces TC Elderberry Syrup
4 ounces San Pelligrino's Dark Morello Cherry and Pomegranate sparkling mineral water
Twist of lemon or orange peel
Instructions
Fill tall glass ¾ full with ice. Slowly drizzle elderberry syrup over ice, then pour in mineral water. Stir until blended. Garnish with citrus twist if desired.
Twisted up in Blue
This is a take on a gin–based drink we currently feature on our menu. When working on new cocktail ideas, we often start with a Michigan fruit and herb, then work from there. The balsamic gives it a hint of interest where the gin would be without leaning all the way into a shrub. Even with the tonic, the drink clocks in at under 70 calories and is a nice option when you are taking a break from alcohol.
— Shana Minish, co-owner and resident cocktail maven, Terrain restaurant, Bellaire
Ingredients
12 blueberries
1 large basil leaf, torn into pieces
3 dashes bitters (We like orange or cherry bitters, but experiment with what you have!)
.50 tsp lemon juice
.50 tsp white balsamic vinegar
6 oz tonic water or club soda
Instructions
Into a tall glass, put blueberries, basil leaf pieces, bitters, and then muddle to break up the blueberries. Next, add lemon juice, white balsamic vinegar, and tonic water. (We like the Fever-Tree Elderflower Tonic, but any tonic works. You can also sub in club soda here, but be warned: It will make for a less complex drink.) Top with ice, add a straw, and enjoy!
Trending
Talking Truth
Truth is, we are all freedom-loving people here in America. Truth is, we are all fiercely independent at heart. And truth ...
Read More >>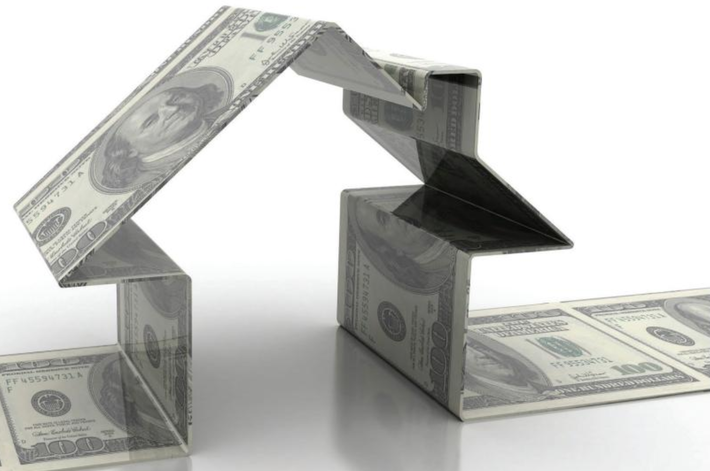 The North's Workforce Housing Crisis Just Got Worse
Is the ideal of "affordable housing" even possible to achieve in northern Michigan? It's a question tha...
Read More >>
Loyalty to a Lie
Some Republicans have fallen down and they can't, or won't, get up. This isn't the party of Lincoln, and it's not l...
Read More >>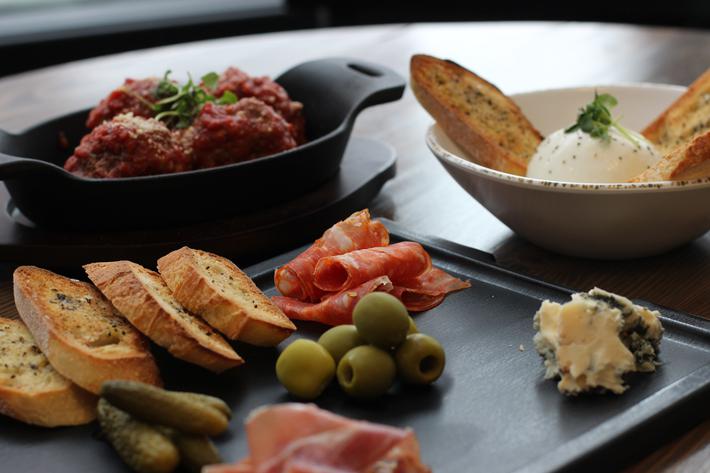 Vita Bella Italian Kitchen and Market
Maybe Ed Carella didn't have a choice. After all, he'd basically been raised in a pizzeria. His parents, Tina ...
Read More >>
↑