Must-tries for the Modern Mid-lifer
Fun and funky wellness trends to make you feel 15 years younger (or at least better)
Blame Clark Stanley for giving snake oil a bad name. The self-named "Rattlesnake King" launched commercial sales of the stuff' initially a mix of rattlesnake fat and herbs, at the 1893 Columbian Exposition in Chicago. He told the audience he had learned of the concoction's healing powers from a Hopi Indian tribe in Arizona. Over the next few decades, Stanley sold loads of his purported healing oil — until federal investigators took a closer look in 1917 and discovered its contents contained no snake at all; it was made up of mineral oil, beef fat, red pepper, and turpentine
Just because Stanley was a swindler doesn't mean snake oil deserves its lousy reputation. A full century later, modern medical journals point to the proven efficacy of snake oil sourced from Chinese water snakes, which is high in mega-3 fatty acid and shown to relieve pain and inflammation for people suffering from arthritis and bursitis. The point? Just because something sounds weird doesn't mean it won't work.
With that in mind, we set out to find three progressive, peculiar, but popular approaches to easing our aching bods and tired minds — a must before (and after!) the hyperactivity of the holiday season. Here's what we found:
The Harmonic Egg
Pure Essence Wellness Center
Late 1880s inventor Nikola Tesla once said, "If you want to find the secrets of the universe, think in terms of energy, frequency, and vibration." In 2020, former Detroit-area engineer Gail Lynn took Tesla's theories about that trifecta and the numbers 3,6, and 9 — which Tesla believed held secrets of the universe — and went further. Combining research into bio-resonant frequencies, sacred geometry, heliotherapy, chromotherapy, and more, Lynn sought to create a natural wood chamber whose shape was determined by a mathematically perfect combination of angles and ratios.
She enlisted sound and light engineers and professional musicians to create music at frequencies said to target specific kinds of healing and enhanced by the acoustics of that chamber.
The result: The Harmonic Egg, "a sacred geometric chamber" that uses sound and light therapy with a resonant frequency to detect the vibration of your body and correct any imbalance by bringing it into harmony via the exact opposite frequency.
There's only one in Michigan, and you can find it Up North, at Pure Essence Wellness Center in Traverse City.

It works like this: You describe what's ailing you — anxiety, injuries or chronic pain, brain injuries, learning disabilities, diseases like cancer or Parkinson's, guilt and fear, etc. — and staff will select light and sound frequencies from 60,000 possible combinations to support your body's own natural healing process. Then you enter the chamber and sit in the light and music for 50 minutes.
"It's not invasive, you're fully clothed, you sit in a zero-gravity chair … and it doesn't matter if you're awake or asleep," says Pure Essence Wellness Center co-owner Janet Kiehl.
She's quick to add that she can't make specific health claims; the Harmonic Egg is not approved by the FDA. "Everybody has their own results and responds differently," she says. But she points to a customer who has been struggling with migraines for 15 years as one who's had success since the wellness center opened the Harmonic Egg to its first client Oct. 10. "The first time she came in, [her migraines] lessened some. The second time, more … . She has her fifth session soon and has had no migraines [since her third] session."

One session inside the Harmonic Egg is $99; increasing discounts are applied when you purchase packages of three or 10 sessions. Find the Harmonic Egg at Pure Essence Wellness Center at 1240 E Eighth St., Traverse City, www.pureessencewellnesscenter.com.

PRF & RF Therapy
Regen Cen, Cosmetic Skin & Laser Center
Do you pee a little when you laugh? Does it hurt your hands to text and type? Is your hair thinning? Are your knees throbbing? Erections coming, well … not so easily? Dr. Gustav Lo believes regenerative medicine can help you give aging's associated side effects the big (non-throbbing) middle finger.

The U of M and Michigan State University School of Medicine graduate has used regenerative medicine to treat orthopedic conditions throughout his 30-year career as a primary care physician, and now he's brought it to RegenCen, a new division of northern Michigan's Cosmetic Skin and Laser Center, which boasts locations in Traverse City and Petoskey.
Dr. Lo offers two types of therapy. One is platelet-rich fibrin (PRF) therapy, in which PRF — think: a bunch of white blood cells, fibrin, and a few stem cells — is extracted from your own blood, spun to separate the proverbial wheat from the chaff, then the good stuff is skimmed from the top and put back in to rejuvenate aging tissues, joints, ligaments, tendons, and more. The treatment has long been used to speed up post-surgical healing; here's it used to stimulate hair growth, heal painful orthopedic conditions, and improve action in the bedroom.
The second therapy: Radiofrequency (RF) treatments, which use the energy of radio frequencies and electronic muscle stimulation to strengthen and rebuild the body's aging and damaged soft tissues — primarily muscle and skin. It's often used to strengthen pelvic muscles and improve bladder control and sexual function.
Curious which, if either, are right for you? An initial consultation with Dr. Lo is free. Learn more at regencen.com.
Saltwater Floating (pictured above)
Solitude Float & Wellness Spa
So Solitude Float and Wellness Spa isn't new — it opened in Traverse City in Jan. 2020 — but, like all spas, had to close its doors when the pandemic hit. That's a real pity, seeing as Solitude's float pods offer some of the best, most peaceful methods of social distancing we know. Back open and recently expanded with in-house massage therapy services, this place is the go-to for any stress ball looking to get gone.

Each float pod, filled with about 1,000 pounds of fresh and filtered magnesium-rich Epsom salt water, is set inside its own private room. You simply select the music that moves you, cue the lighting of your choice (we love the fiber-optic starlight twinkle set into the pod's ceiling), then climb on in.

The high salinity of the water keeps your body effortlessly afloat, relaxing muscles, mind, and central nervous system in short order. Whether you choose to keep the lid closed and the scene dark and silent for some majorly meditative sensory deprivation or prefer to keep the lid open, pod lights on, and music playing, you will emerge feeling better than you did when you sank in 60 minutes before.
Like any other wellness practice, floating is considered most beneficial when part of a recurring routine, not a one-and-done effort. The spa's growing membership — who've reported alleviation of chronic pain, better sleep, increased mindfulness and creativity, and even reduced PTSD symptoms — would seem to agree. Nevertheless, first-timers can start with a single float for $59.25. Learn more at solitudefloatspa.com or stop in at 111A E. Front St.
Trending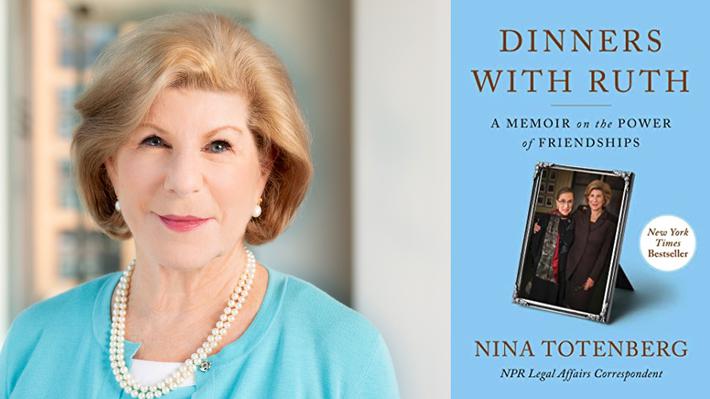 Dinners with Ruth
In the theme of Galentine's Day and female friendships is NPR legal affairs correspondent Nina Totenberg's boo...
Read More >>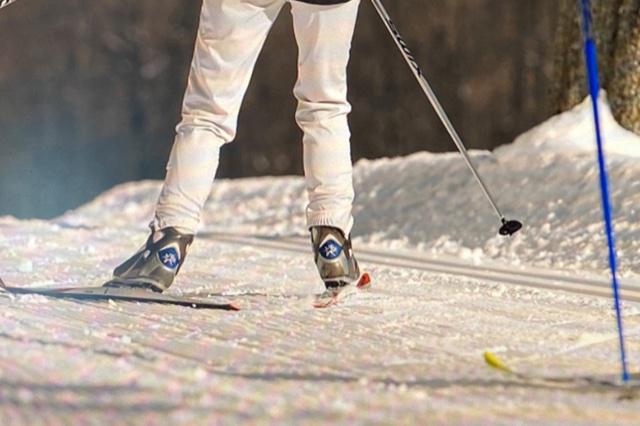 Shooting Ski-t
Take aim when you pair cross-country skiing with airsoft during Crystal Mountain's Airsoft Biathlon on Sunday, Feb. ...
Read More >>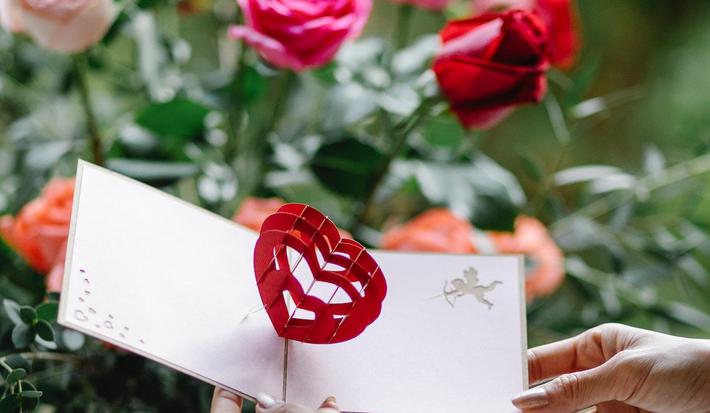 The Lost Art of Valentines: Three spots to find (or make) the perfect card
Remember the days of giving valentines in elementary school? Of perfecting each card and sentiment and placing each sparkl...
Read More >>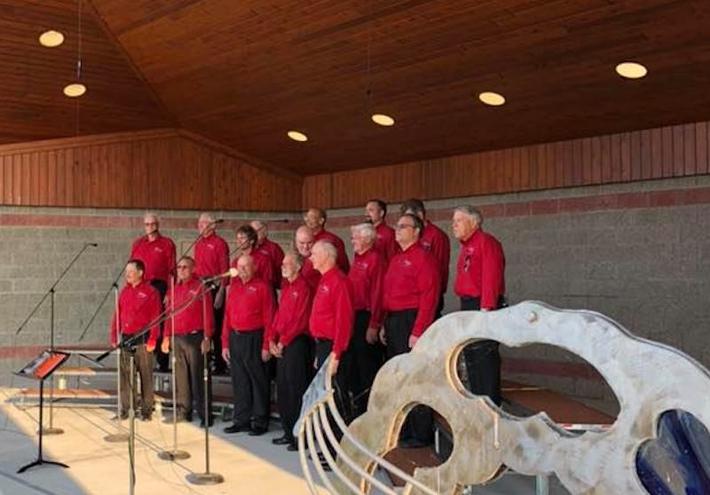 Singing Valentines
If you need a fresh way to show your love and gratitude this season, then perhaps a singing valentine is up your alley. Th...
Read More >>