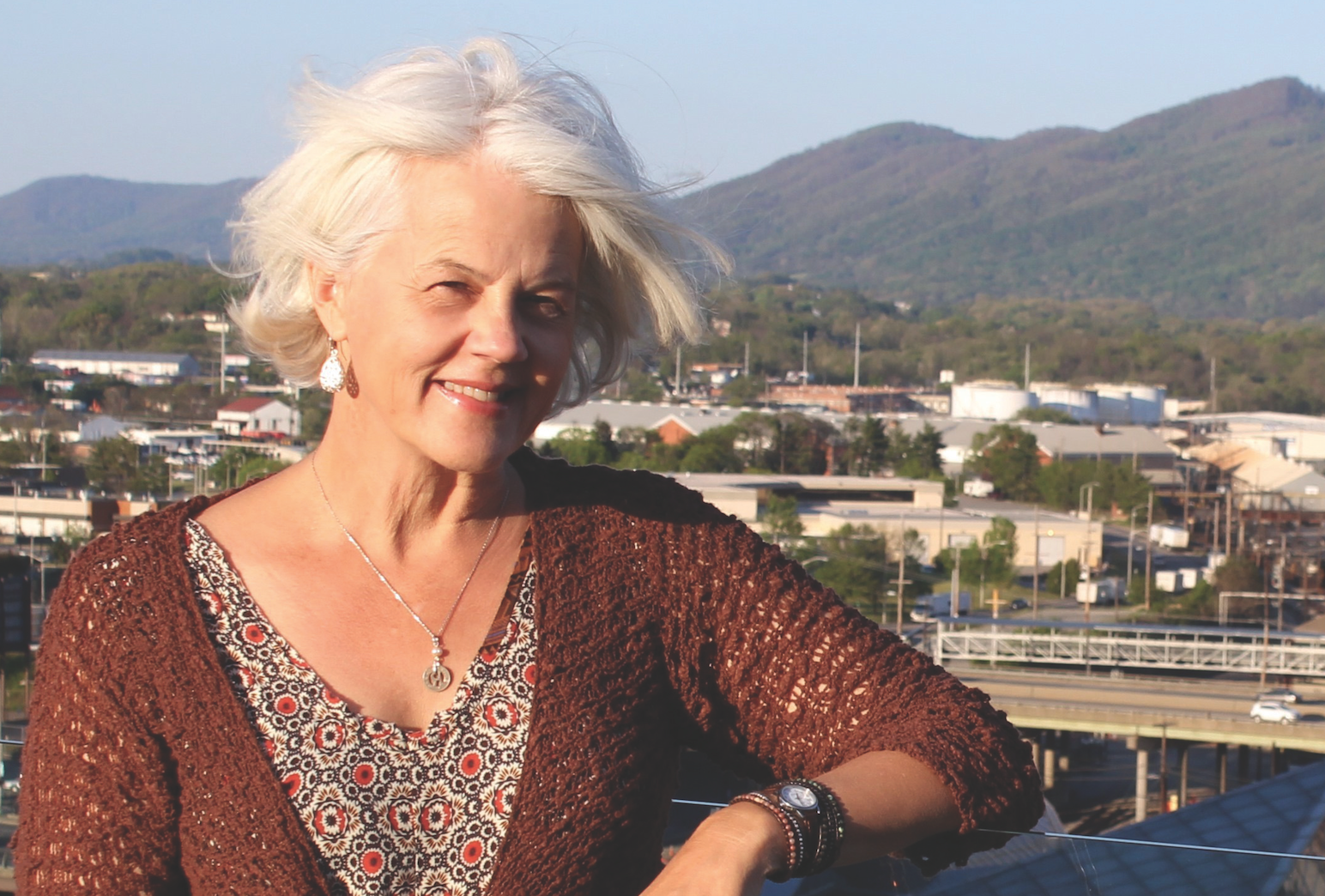 National Writers Series
Unveils Fall Lineup
Plant closings, the national drug epidemic, marriage, and cybersecurity take center stage when eight best-selling authors visit the National Writers Series this fall.
Beth Macy, "Dopesick"
Aug. 29
Journalist Beth Macy (pictured) shares her wide-ranging research into the social costs of America's drug addiction epidemic. Her new book, "Dopesick: Dealers, Doctors, and the Drug Company that Addicted America," goes back 20 years to the introduction of Oxycodone products, which are believed to have set into motion the country's downhill spiral toward widespread drug dependency.
Returning to some of the hard-pressed communities in Central Appalachia and other locales that appear in her earlier work (and well-received) book, "Factory Man," Macy gives concrete examples of the many ways drug addiction affects not only users but their families, friends, and whole communities. She also reports on the efforts of many addicts to free themselves from drug dependency.
Macy is also the author of "Truevine: Two Brothers, a Kidnapping, and a Mother's Quest: A True Story of the Jim Crow South," which tells of two African-American brothers who were forced to perform in sideshows because they were albinos. Film rights for the book are being negotiated.
Hanna Attisha, "What the Eyes Don't See"
Sept. 30
Even the casual observer of Michigan current events knows a bit about the Flint water crisis. But the behind-the-scenes tale told by pediatrician Dr. Mona Hanna Attisha in "What the Eyes Don't See" shows how science and the stubbornness of activists ultimately established the irrefutable fact that high lead levels had become an extreme public health crisis in the city.
Once she realized the extent of the problem and began to lobby for change, "Dr. Mona," as she is now widely known, faced political backlash. She stood her ground, continued to collect data, and became the voice of protest. Time Magazine voted her among its Most Influential People in 2016, and she was named Michiganian of the Year by the Detroit News.
Today, she continues to work on public health issues, especially the need for safe water for Flint's undocumented immigrants. She also teaches at the Michigan State University College of Human Medicine.
Joe Hill, "Strange Weather"
Oct. 10
"Strange Weather," the latest work of best-selling American horror writer Joe Hill, challenges conventional reality at every turn. This collection of short novels starts simply but soon snares the reader with the mounting complexities hidden by our everyday expectations of life. Kirkus Review calls the book "a four-pack of mayhem."
The son of author Stephen King, Hill took his first name and part of his middle name, Hillstrom (a name inspired by Joe Hillstrom, the famous labor organizer martyred in Utah in 1916), to build his professional identity free from the long shadow cast by his famous father. The tactic seems to have worked. Hill/King has earned the Bram Stoker Award, the British Fantasy Award, and the Eisner Award for Best Writer for the comic series  Locke & Key.
Amy Goldstein. "Janesville: An American Story "
Oct. 20
Stories of U.S. plant closures are common — so much so that they tend to disappear quickly from news cycles. But journalist Amy Goldstein decided to stick with one town's story to study the longterm after-effects. "In Janesville: An American Story," Goldstein describes in detail the ways the 2008 closing of the General Motors' facility in Janesville, Wisconsin, affected workers, their families, and the community at large. In the process, she uses Janesville (home to Rep. Paul Ryan) to illustrate the broader struggles of America's working class.
During her 30 years as a staff writer at  The Washington Post, Goldstein has often focused on social policy. In 2002 she shared a Pulitzer Prize for national reporting. "Janesville: An American Story," her first book, was Named Best Book of 2017 by the Wall Street Journal, National Public Radio, The Economist, and Business Insider.
Tayari Jones, "An American Marriage" 
Oct. 21
What happens to a strong marriage when the husband is unfairly found guilty of rape? Novelist Tayari Jones' bestseller (and an Oprah's Book Club selection), "An American Marriage," tackles the question head on in what Kirkus Reviews calls, "at its heart a love story, but [one] warped by racial injustice."
The author of four novels, including "The Silver Sparrow," Jones's books exhibit a deep understanding of human struggles large and small. Jones' first novel, "Leaving Atlanta," has as its backdrop the Atlanta Child Murders of 1979–81, a story she experienced as a child. "Leaving Atlanta" won the 2003 Hurston/Wright Legacy Award for Debut Fiction and has been optioned for film rights.
Alice Walker, "An Arrow Out of the Heart"
Oct. 22
One of the America's best-known writers, Alice Walker, author of "The Color Purple," will discuss her novels, nonfiction work, and latest book, a collection of poems titled "An Arrow Out of the Heart."
The daughter of Georgia sharecroppers, Walker is known for her feminist perspective and the power and lushness of her writing style.
She received the Pulitzer Prize for "The Color Purple," making her the first African-American woman to receive the honor. The book was adapted into an Academy Award-winning film starring Whoopi Goldberg, Oprah Winfrey, and Danny Glover.
Richard Clarke, "Warnings: Finding Cassandras to Stop Catastrophes"
Nov. 15
Adviser to four presidents and one of the few people to warn of an impending attack before 9/11, security expert Richard Clarke served as a cybersecurity expert for the Pentagon, the U.S. intelligence community, and the State Department.
Along the way, he's established a reputation as an outspoken advocate for government transparency and accurate assessments of threats to the homeland. For example, he was ordered by the George W. Bush White House to find a connection between Saddam Hussein and 9/11 but concluded there was no evidence of Iraqi involvement. Another event illustrates his belief in transparency: In 2004, he publicly apologized to the American people for the failures of government agencies to prepare for 9/11.
In his latest work, "Warnings: Finding Cassandras to Stop Catastrophes," co-authored by R.P. Eddy), Clarke ponders why those who warn of imminent public danger are so often dismissed.
Clarke's appearance at the National Writers Series occurs in partnership with the International Affairs Forum. 
John Bacon, "The Great Halifax Explosion: A World War I Story of Treachery, Tragedy, and Extraordinary Heroism"
Nov. 29
Well-known Michigan sportswriter and commentator John Bacon strays far from his typical subject to bring readers "The Great Halifax Explosion," a dramatic account of the massive explosion of the Mont-Blanc, an ammunitions-laden vessel loaded with 3,000 tons of explosives and bound for France from NYC.
The scale of the disaster is hard to overstate.
It remained the largest man-made explosion in history until atomic bombs were dropped on Hiroshima and Nagasaki during World War II. Some 2,000 people died and 9,000 were injured — many of them blinded when the blast wave shattered windows. J. Robert Oppenheimer studied the Halifax explosion to understand the extent of damage future weapons of mass destruction might cause.
Bacon, who has authored five New York Times bestsellers, often comments on ESPN and other media outlets. Among his other works is "Playing Hurt: My Journey from Despair to Hope," a memoir of ESPN's John Saunders.
Each of these NWS events will be held at the City Opera House in Traverse City and begin at 7 pm. Doors open at 6 pm. Tickets can be purchased at www.nationalwritersseries.org, by calling at 231-941-8082, ext. 201, or in person at The City Opera House.
Trending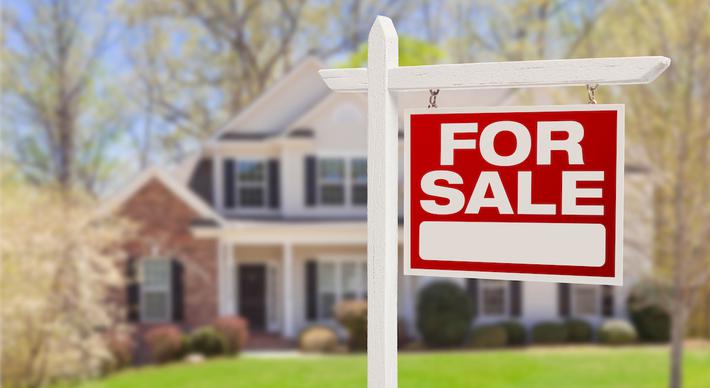 From Frenzy to Focus: Northern Michigan's Real Estate Update for Fall 2023
High-interest rates coupled with a lack of home listings have made for an interesting year in real estate. Northern Expres...
Read More >>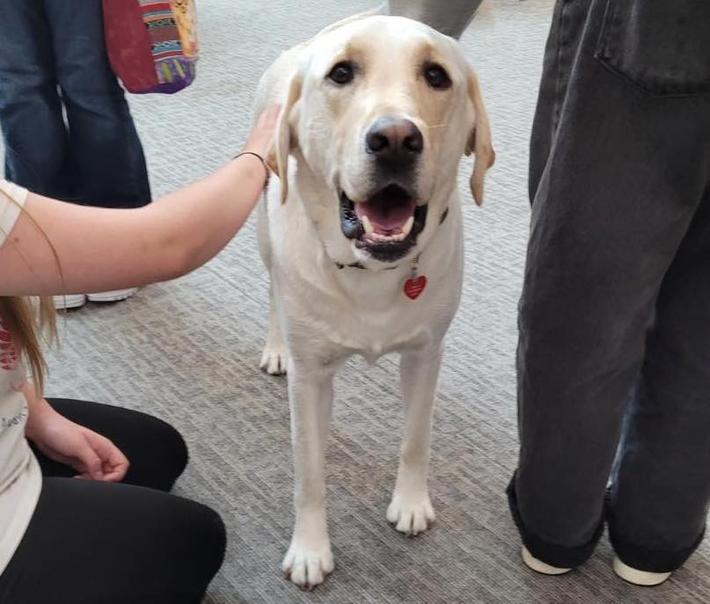 Pups on Campus
Traverse City West Senior High has brought on a very good boy as their newest staff member for the 2023-24 school year. Me...
Read More >>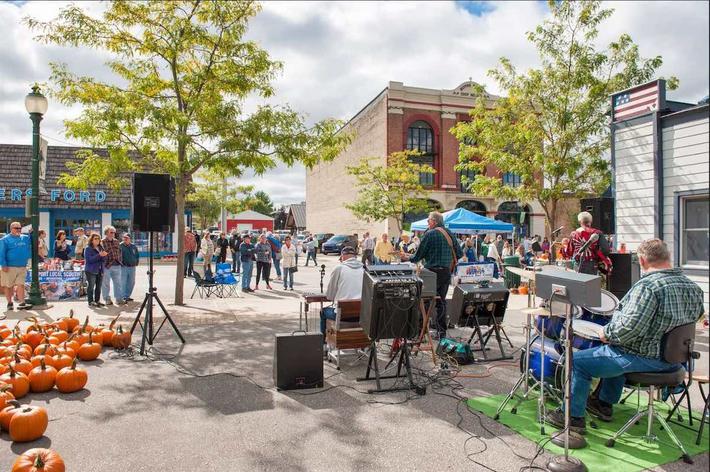 Celebrate the Harvest in Boyne City
Welcome to the season of harvest festivals! The days are getting shorter, the nights (and days) cooler, and it's tim...
Read More >>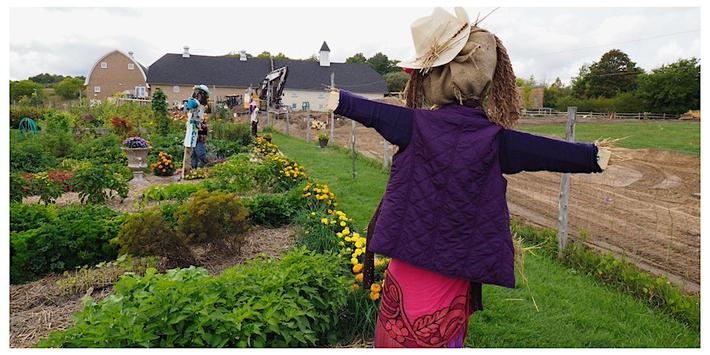 Scarecrow Szn
It may not be "spooky szn" (as the kids call it) just yet, but it does seem like it might be scarecrow szn. Th...
Read More >>