No Barriers
Teen in a high-security juvenile treatment facility in Grayling nabbed second place in a nationwide competition.
Since 2017, Wells Fargo bank and No Barriers — a nonprofit whose goal is "to fully unleash the potential of the human spirit" — have teamed up to offer a unique program: the Global Impact Challenge. The program is focused on diversity and inclusion and is open to educators and students in grades 5­­–12.
This past year, a group of Northern Michigan teens finished in second place in the nationwide competition.
Kristen Conrad and Caitlin Chlosta of Disability Network Northern Michigan applied for the Global Impact Challenge and were selected to compete with 20 other educators across the country. But their students weren't in a traditional classroom — they were at the Shawono Center, a high-security juvenile treatment facility in Grayling.
According to their website, the Global Impact Challenge offers youth and their teachers a "competition designed to spark the best ideas from students for building a world free of barriers, stereotypes and discrimination." Conrad saw that opportunity magnified in the young people at the Shawono Center.
"We began offering programs at Shawono four years ago," says Conrad. "Looking at the diverse experiences of the students, we felt they are members of an extremely vulnerable group, and any barriers we could empower them to identify could have a global impact on other youth in similar situations."
So, they got to work. Five teens at the Shawono Center eagerly accepted the opportunity to join the challenge, coming up with the team name Diverse Survivorz. Although Conrad, Chlosta, and other adults assisted with the competition, the kids quickly took the reins.
"We approached the group with the understanding that we were simply going to help guide them through the process and they were in charge of where this project went and the focus of the project," Conrad says. "The students took the lead, and as a group, we developed a sense of trust."
Soon, the goal of the Diverse Survivorz became clear: to empower at-risk youth by exposing the problems they faced and providing them with the tools needed to stay on a productive path. The students titled their project "Our Voices, Our Choices, Our Futures."
To start, the Diverse Survivorz distributed surveys to fellow students in the Shawono Center, professionals in juvenile justice (including Shawono staff, juvenile justice workers, lawyers, and judges) and community agencies all over Michigan. They wanted to see what problems those populations would identify for at-risk youth.
"The group was surprised when all three parties identified the same barriers to success: lack of support and lack of positive ways to fill free time," Chlosta says.
That's where the voices and choices came into play. With the help of the Land Information Access Associates studio in Traverse City, the students told their stories on video, which can be found on Disability Network's website.
In the video, one student explains, "We're just all trying to come together right now and make a change in other people's lives who go through the same things we've been through…Let's try to break that chain, try to do something different."
Another says, "You can be a victim or you can be a survivor. You can choose to let whatever happened break you down, control your life…or you can prosper from it. Let it motivate you every day to do something better or do something different."
The chance to be heard was incredibly meaningful for the group.
"[The students] identified the importance of sharing their stories with other youth experiencing many of the same challenges they experienced prior to coming to the Shawono Center," says Chlosta. "They participated in a day long filming session, sharing their stories and experiences and what impact they hope to have for other youth heading down the same path they did."
The choices component of the project involved providing youth with the resources and skills to engage in positive free-time activities. The Diverse Survivorz surveyed their peers to find activities that would suit the unique needs of the Shawano community.
"Exposure to opportunities helps people," one of the students explains. "If you're exposed to negative, you're going to do negative. If you're exposed to positive … you're going to want to do it again."
Chlosta says that the activities the students came up with ranged widely. "The students looked at bringing in community members to teach a variety of leisure time activities including songwriting, knitting, art classes, or cooking. They also explored local volunteer opportunities that would teach students positive leisure skills while helping them to develop relationships with positive role models."
With the research and planning complete, it was time for the Diverse Suvivorz to submit their project for the Global Impact Challenge. "Our Voices, Our Choices, Our Futures" won the runner-up prize and $1,500 to put their project into action.
"Being runner-up in a national competition meant that people cared, that people wanted to hear the students' stories, and that people wanted to help make a difference," says Conrad. "The students felt validated and heard."
Programming inspired by the Diverse Survivorz has already been integrated into life at the Shawono Center. According to Chlosta, the "wrap-around" services are provided to students from start to finish during their time at Shawono, with the goal of offering positive leisure activities and introducing students to agencies in their communities that can support them in their exit transition. She adds that volunteer placements the students have enjoyed include the local animal shelter and the community garden.
The Diverse Survivorz were also invited to speak at the 2020 No Barriers summit. Although COVID-19 threw a wrench in those plans, Conrad is looking forward an opportunity in 2021.
"No Barriers is collaborating with us to fundraise to bring the students from the Diverse Survivorz to the next summit in 2021 because they believe in the impact of exposure," she says. "Knowledge is power."
That thought is echoed in the Diverse Survivorz video, as one student poignantly points out, "If I can make a difference in one person's life, my goal is fulfilled."
Trending
Pronouns 101
My first assignment in an online graduate-level class was to provide information about my background, including my pronoun...
Read More >>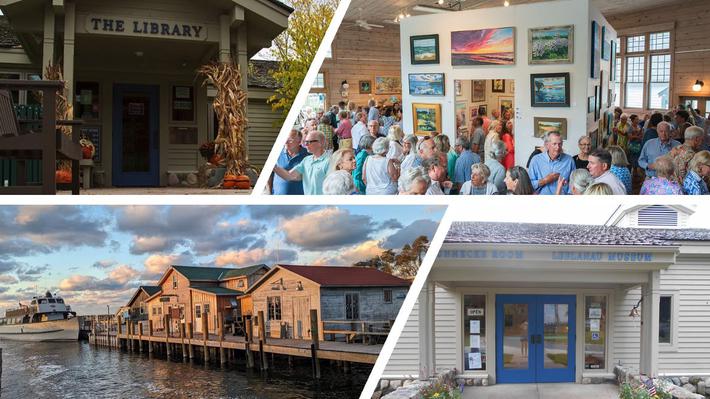 Collaboration Is the Name of the Game
How long does it take to create a cultural center? As few as three years, or as many as 170. Sometimes both. The organiza...
Read More >>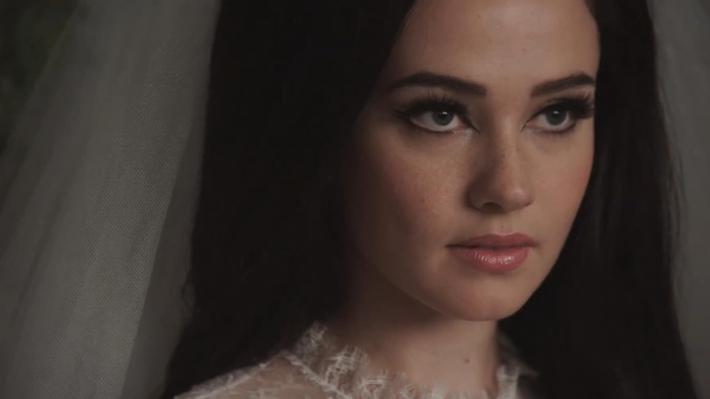 Film Review: Priscilla
While you will certainly be mesmerized by the haunting lead performance from newcomer Cailee Spaeny—and be impressed...
Read More >>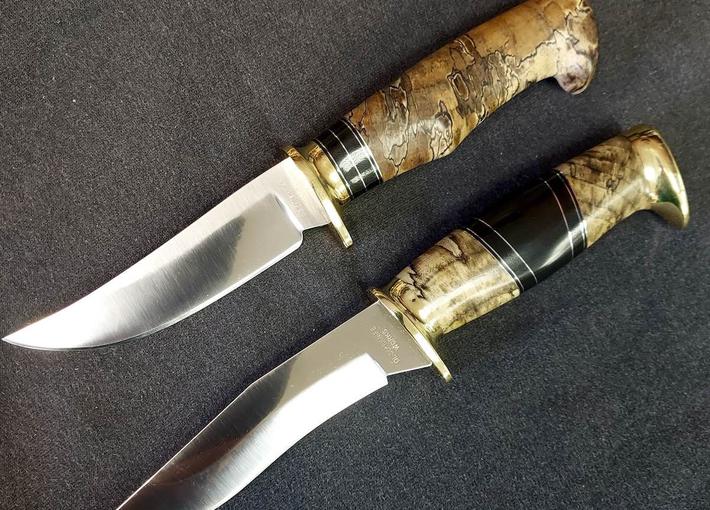 Bespoke Blades
What do you do with a battered ice skate, an old rubber puck, a cracked hockey stick, and a gob of tape? Pitch 'em, ...
Read More >>