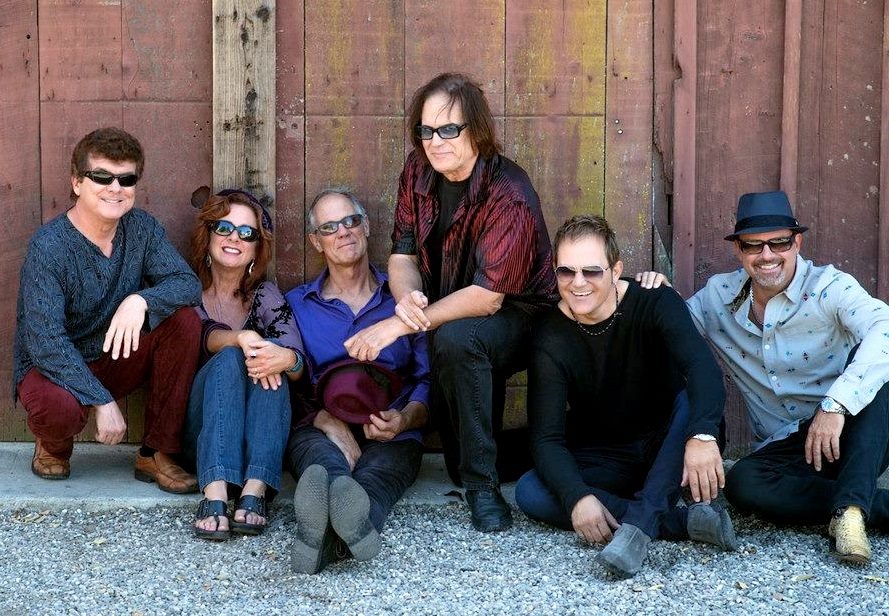 Not Only Yacht Rock Cruisin' into Little River Casino
Ambrosia's smooth pop and more drifting in to Manistee
When Ambrosia hits the stage at Little River Casino Resort Sept. 14, no doubt fans will want (and get) to hear "How Much I Feel," "You're the Biggest Part of Me" and "You're the Only Woman." But those pop hits will be balanced by "Nice, Nice, Very Nice," "Life Beyond LA" and other songs that marry progressive rock, jazz, R&B, and the style of soft, smooth pop that's been dubbed "yacht rock."

In other words, the group has the soul of a prog band and the hits of a pop group.
"We have our feet in two worlds," said bassist and vocalist Joe Puerta.
He and guitarist/vocalist David Pack, keyboard player Christopher North, and drummer/vocalist Burleigh Drummond formed the band; today all except Pack are still onboard.

That marriage of styles makes sense, given Ambrosia's antecedents. Formed in southern California in the early '70s, it was inspired early on by the Beatles and the Beach Boys. Other popular outfits of the late '60s and early '70s — the Eagles, Jackson Browne, Crosby Stills & Nash — also influenced the band's direction and vocal harmonies.

Then, a turning point: The members of the group attended a King Crimson concert at Los Angeles' Whiskey a Go-Go bar on the Sunset Strip.

"We walked out and said, 'We've got to change,'" Puerta said. "We started experimenting."

When it was suggested that Ambrosia is one of just a handful of prog/pop bands alongside the likes of Supertramp and the Alan Parsons Project, Puerta noted that Parsons mixed the band's first album and produced the second — and all of the band members appeared on the first Alan Parsons Project recording.

Puerta also mentioned several other artists in the same vein. "Phil Collins, Todd Rundgren, Hall and Oates. Greg Lake solo played Elvis and the Beatles, showing where he evolved from. There's a little of that in all of us."

The band's first two albums, Ambrosiaand Somewhere I've Never Traveled, were both firmly in the prog camp, with melodic flourishes. By the time of Life Beyond LA, the more experimental elements were left behind in favor of a more lush sound, with R&B and pop taking hold — much to North's chagrin.
He left the group during the recording sessions, though he returned as a touring member and contributed to subsequent recordings. "How Much I Feel" became the band's first pop hit.

The following One Eightywas the band's biggest seller, with hit singles "You're the Only Woman" and "You're the Biggest Part of Me." But after its next album, Road Island, stalled, the band broke up.

In the years following, Pack was frequently absent, producing and performing with other musicians, and eventually left the band permanently. Puerta joined Bruce Hornsby and the Range (Hornsby was briefly a touring member of Ambrosia). Drummond and his wife, keyboard player, vocalist and arranger Mary Harris, a mainstay of Jimmy Buffet's band, established their own band and their own studio; Puerta built a studio as well.

Today Puerta, North, and Drummond are joined as permanent members, along with Harris, Doug Jackson on guitars and backing vocals, and Ken Stacey on lead and backing vocals and guitar. Puerta said their shows balance their deep cuts with the hits, depending on the venue and the tour. I
n package tours, typically their time onstage is limited and the audience is more interested in the pop side. Ironically, one of the band's frequent touring partners is Little River Band, who served as an opening act for Ambrosia when Little River Band was just getting started. Today the roles are reversed, with Ambrosia as the opener when they tour together.

That's just one of the vagaries of today's music industry. Though both Puerta and Drummond own and run studios, making a new album is still an expensive proposition — and one that's relatively pointless without a label and distribution network.

"One of the frustrating things is we have a lot of material stored up. The problem is there's no real interest in it from recording companies. It's a whole new world from when we grew up," said Puerta of the music industry. "The primary thing is to make a living touring.

"I realize how tough it is for anyone," he continued. "My studio in Milwaukee mainly caters to local [artists] trying to establish themselves. Life Beyond LAwas dedicated to all the young musicians trying to make it."

So Ambrosia has made it, weathered personal and personnel storms, and today continues performing music the band and its audience enjoy. That includes their own hits as well as "The Way It Is" from Puerta's time with Hornsby, the Beatles' "Magical Mystery Tour," which Ambrosia covered on the cult classic All This And World War II, and maybe a couple other surprises.

Showtime for the Sept. 14 performance is 8pm. For tickets and additional information, go to www.lrcr.com.
Trending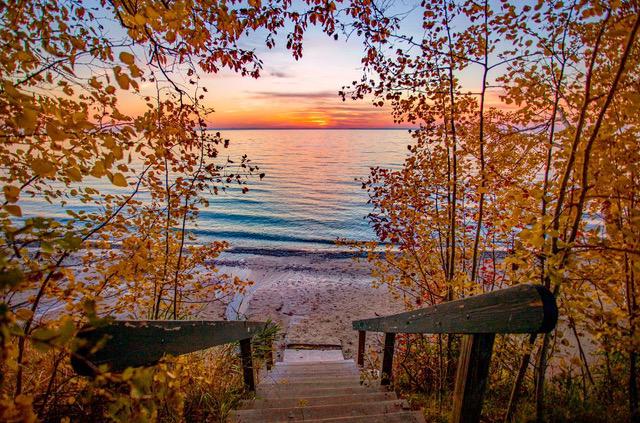 Cruisin' the Breezeway
Fall into East Jordan during the 15th Annual Autumn on the Breezeway! Choose from three different dates: Sept. 30, Oct. 7,...
Read More >>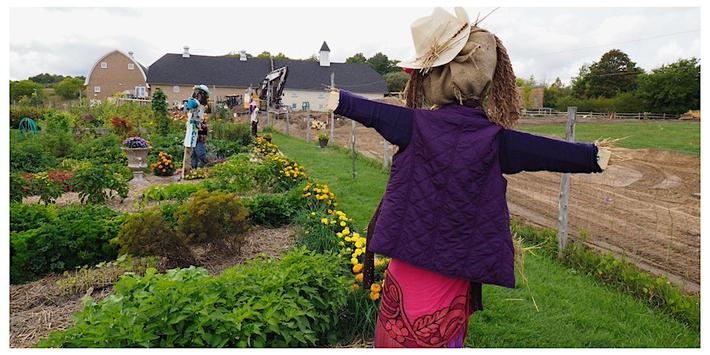 Scarecrow Szn
It may not be "spooky szn" (as the kids call it) just yet, but it does seem like it might be scarecrow szn. Th...
Read More >>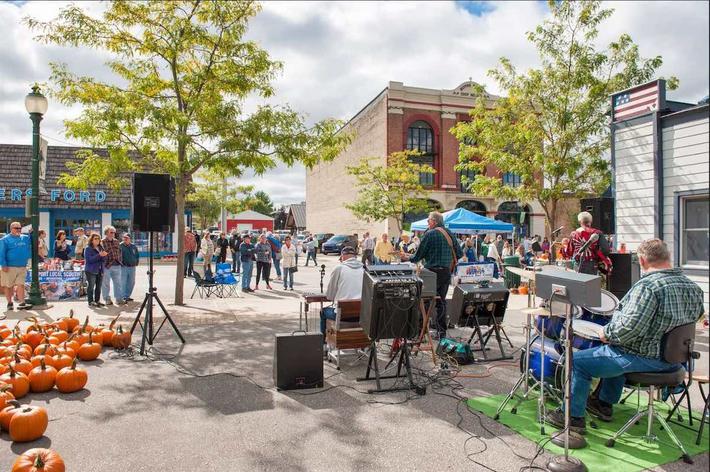 Celebrate the Harvest in Boyne City
Welcome to the season of harvest festivals! The days are getting shorter, the nights (and days) cooler, and it's tim...
Read More >>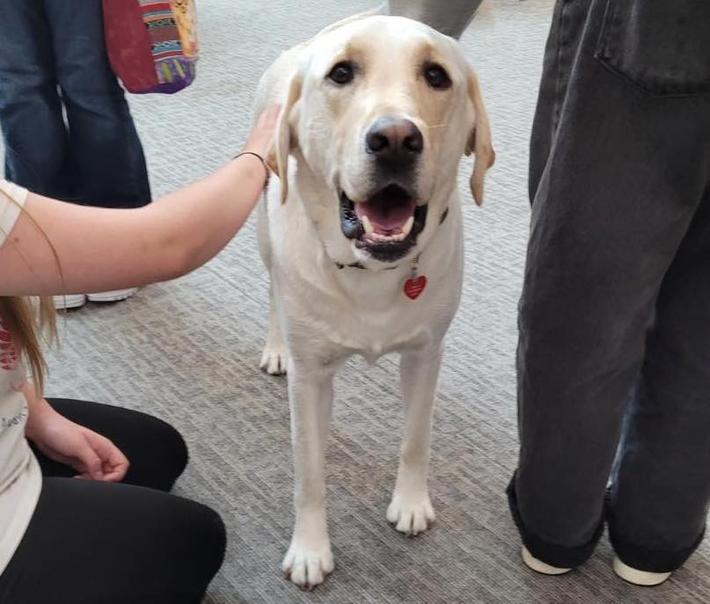 Pups on Campus
Traverse City West Senior High has brought on a very good boy as their newest staff member for the 2023-24 school year. Me...
Read More >>