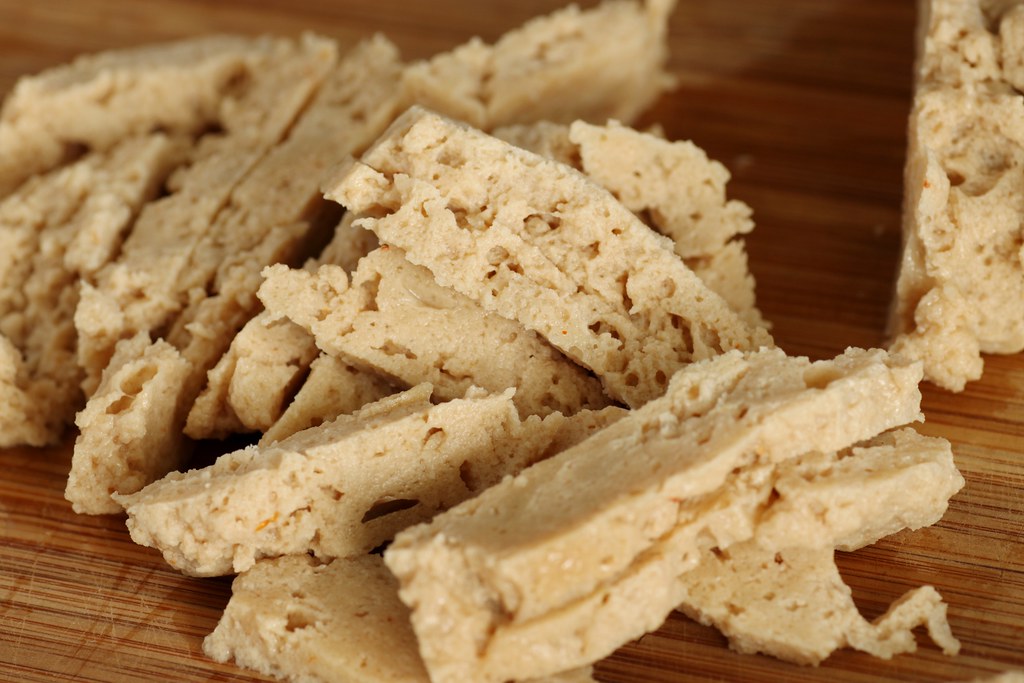 Not Your Daddy's Protein
How to navigate a protein-mad culture through a progressive — and nutrient-critical — lens.
There are two major trends in food today: protein and plants. Protein-heavy diets are being promoted in both keto and paleo diets, while billions of dollars are being funneled into the creation of plant-based "meats" such as the Impossible burger and others.

The issue, however, is that both of these paths present valid concerns. Whether you're eating a significant amount of animal products or consuming highly processed plant-based proteins, these choices impact your health and the environment.

It's understandable. Branded diets are attractive because they offer an easy list of what to eat and what not to eat. However, if we are to embody optimal health, part of the journey is to understand that our health and well-being is more complex than a simple elimination of certain foods. We must create a foundation for our eating habits that can be applied to any lifestyle. To build that foundation, I tell people to pay attention and, when shopping, preparing, and cooking food, commit to three critical pillars: sourcing, diversity, and moderation. These principles are applicable to any lifestyle and ensure that, regardless of income level, health concerns or diet, that you can make the best choices possible.
SOURCING
Where is your food coming from? Ultimately, the best source is from a local farm that you know and trust. We are incredibly fortunate to live in a region that has an outstanding array of local farmers; they're critical for sourcing meats or plants. How the farmer works with the land determines whether your body will get the critical nutrients it needs. It also impacts the degradation of the soil or the regeneration of it. Soil health can be a complex topic, but the bottom line is that soil health equals environmental health, which equals human health. Ask the farmers you buy from what soil health practices they are using. Note: Supporting the best, local farming practices isn't always a financially viable option for everyone. But the next two principles are obtainable within any budget.

DIVERSITY
Over the years, the diversity of our food system has shrunk by startling numbers. As the industry grew to provide massive amounts of food for display in supermarkets, the majority of food is grown to meet consumer expectations in terms of size, look, shape, and beauty — often at the expense of taste and nutrients. This has had a significant impact on our health. We need diversity in our diet to receive the spectrum of nutrients and vitamins our bodies need to thrive.

Instead of just grabbing white rice, try barley. Instead of red peppers, give daikon radish a try. If you're able to shop at a farmers market, ask your farmers for samples of anything you're not familiar with, and for ideas on how to prepare it. The bottom line is that, with an already slim choice of foods (compared to what nature offers), we are consuming a small percentage of available nutrients due to our desire to stick with what we know.

MODERATION
Any food in excess isn't good for our system. If you think about these three principles while shopping, cooking, and eating you'll start to see patterns and habits. Recognize the foods you are over-consuming and apply the diversity principle on your next shopping trip. Also, recognize that moderation can be — and often is — difficult. Our bodies are addicted to certain foods, and it takes dedication to break the addiction.

With the three principles in mind, it becomes obvious that relying on the same cuts of meat or the newly developed plant proteins isn't optimal. Want to broaden your diet and nutrient uptake? Here's three outstanding protein sources you might not have considered:

Black Lentils
Unlike green and red lentils, black lentils will hold their shape after cooking (instead of turning to mush). After cooking (around 20–30 minutes on medium boil), rinse them with cold water to keep them from cooking any further. The natural flavor of black lentils is tame, which means that like a piece of meat, the final flavor is up to you. You can use them for all kinds of dishes. I love putting them in salads, one-bowl meals, or adding some cajun seasoning and dropping a scoop in a taco. Another favorite application is to add them into a cucumber salad. Toss together your favorite cucumber salad recipe and add in an equal portion of black lentils for a real boost of protein and nutrients.
PRICE: Often found for about $1.50 to $3 per pound. One cup uncooked makes four cups cooked.
PROTEIN: They offer a bountiful 18 grams of protein per cooked cup.
COOL FACT: The lentil family is excellent for improving the health of the soil. They are one of the few crops that help with nitrogen fixation, an important aspect of maintaining a healthy balance in soil.
Amaranth
Most people know about quinoa — now meet its cooler, cheaper mate, amaranth! Amaranth is actually a seed and can grow most anywhere. You'll often see amaranth in breakfast foods, cereals, and granola. However, there are plenty of ways to utilize amaranth in every meal.
Here are three tasty ways to use amaranth: One, when cooking any grain, add in 1/4 part amaranth. During the cooking process, the tiny little seeds will stick to the other grains. This eliminates the "stickiness" of the grain if cooked alone, plus adds a different texture along and wonderful health benefits.
Two, you can also puff it! Like corn, amaranth can be puffed and used as a topping on any type of sweet or savory dish. To puff amaranth, heat a pot with no lid but high sides (to prevent amaranth from going everywhere) to medium-high heat. Once hot (about 5 minutes) add amaranth one tablespoon at a time. If your heat is correct, amaranth will start to pop within 20 seconds. Once the popping slows, remove from heat immediately, and drop puffs into a bowl. Repeat until you have the amount desired, making sure to maintain a hot pot bottom.

Finally, the other easy application is use amaranth flour in baking, once again pairing around 1/4 part amaranth flour with the other flour you are using in a recipe.
PRICE: $3–$10 per pound, and a little goes a long way.
PROTEIN: 26 grams per cup
COOL FACT: Amaranth is considered a superfood. It is a complete protein, offering all of the essential amino acids your body requires to make use of the protein it offers.

Seitan (pictured)
If your body can handle gluten, then seitan is worth your time. Quite simply, seitan is the protein found in wheat. It is important to note that seitan is a processed food. However, unlike many other foods, the processing is quite limited. In fact, you can make seitan at home, and it takes about the same amount of time as a pie crust would.
Whether you buy seitan ready-made or make it yourself, seitan is pretty much a blank canvas to start. A simple wayto use seitan and get a feel for it is to use it in a stir fry. Sauté onions, garlic and sesame seeds, then add in the seitan and let it cook and brown slightly before adding in whatever vegetables you'd like.

If you want to make your seitan from scratch, you'll need to buy "vital wheat gluten," which is simply the protein in flour form. Doing it yourself allows you to season it the way you'd like from the very beginning. Follow the directions on the package to make it. It's pretty straightforward: Create a dough, slice it into the cut size you'd like, and cook in boiling water. Once out of the water, you can use it any way you wish, including freezing some for later use.
PRICE: $4 for 8 oz. packaged seitan; $6–$10 per pound of vital wheat gluten
PROTEIN: 75 grams of protein per 100 grams of seitan
COOL FACT: By itself, seitan is not a complete protein, however, if you cook it with soy sauce or liquid aminos, you'll be adding the missing amino acids you need to complete the protein.

Try, Try Again
Our initial reaction to new foods can be negative because our system isn't used to the taste. However, if you're willing to experiment with them a few times you can grow to enjoy new flavors and textures. For instance, bitter foods are incredibly healthy for us, and while you might react unfavorably at first, with time you can actually even begin to crave the flavor. This is because our palate adapts based on what we are consuming, and our body craves the mineral diversity needed for optimum health.

The Good Ol' Days Tasted Better
It's not your imagination — food today isn't as tasty or nutrient-rich as it used to be. Want to understand why and what you can do to nourish your body better? I recommend two great books:
"The Dorito Effect" by Mark Schatzker
"Farmacology: Total Health from the Ground Up" by Daphne Miller

Taco Tuesdays!
Prefer to taste-test before you buy or cook? Head to Cultured Kombucha Co.'s Taproom for an upcoming Taco Tuesday: Chef Loghan will cook up plant-based tacos — paired with a kombucha mocktail! — so you can sample a new protein source while learning how to integrate it into your lifestyle. The first Taco Tuesday collaboration featured jackfruit — a tropical fruit that offers some protein — tacos (seen here). Stacked high with cilantro, sesame rice, and BBQ jackfruit, the tacos also sported some serious home-grown love: black garlic and cucumber herb cream from Bear Creek Organic Farm; umi plum pickled red cabbage and microgreens from Lakeview Hill Farm; and hand-madeorganic, non-GMO blue and yellow masa tortillas that were pressed and cooked to order. Better than lettuce and sour cream? Exactly.

Seitan will be the featured protein on Aug. 13, tempeh on Sept. 10, and quinoa on Oct. 8. Each event runs 4pm to 8pm and entry is free (there is a small charge for tacos and mocktails), but you must register for each event at www.drinkcultured.com. Find Cultured Kombucha Co. Taproom at 3842 Jupiter Cresent Dr. in Traverse City.

About Loghan Call
Chef Lohan is a regenerative food chef, activist, educator, and founder of Planted Cuisine, through which he offers pop-up dinners and events, as well as cooking classes, catering, and consulting services for groups and individuals. Learn more at www.plantedcuisine.com.
Trending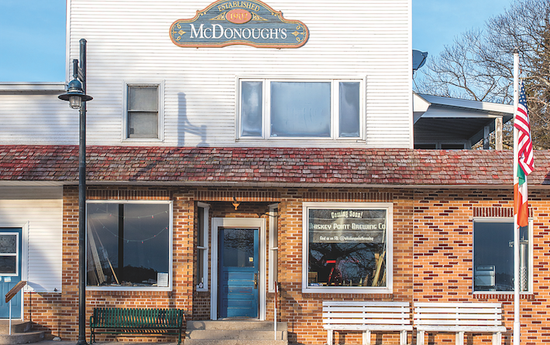 Welcome to Michigan's Most Remote Brewery
After years of planning and honing his beer-making skills, this spring, Patrick McGinnity plans to open Beaver Island&rsqu...
Read More >>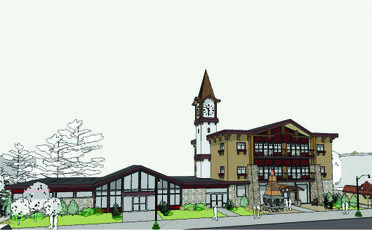 Gaylord: A boomtown Up North
Gaylord native Gary Scott had moved to Indiana, where he and some partners started a business to invest in distressed prop...
Read More >>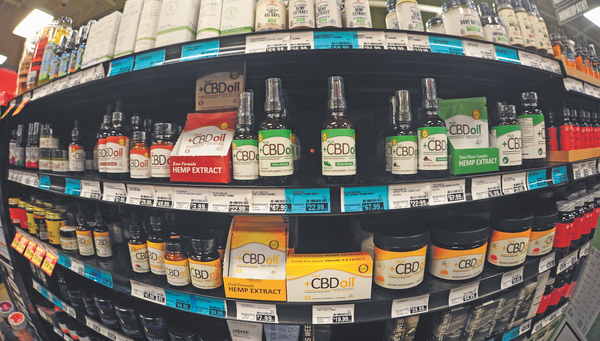 CBD Laws: Dazed and Confused
The sign outside of Family Video in Kalkaska lets drivers know the store has more than just movies. The sign reads: &...
Read More >>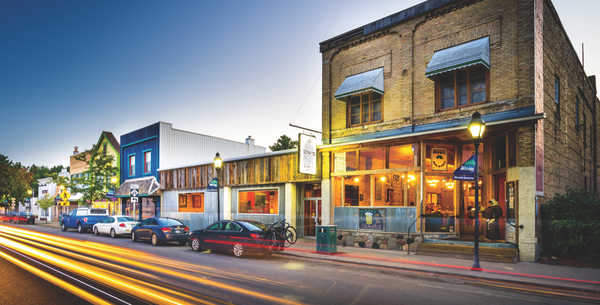 Small Up North Towns on the Rise
Spotlight on Bellaire (pictured)Seems Traverse City isn't the only place in the region making those "Best...
Read More >>
↑