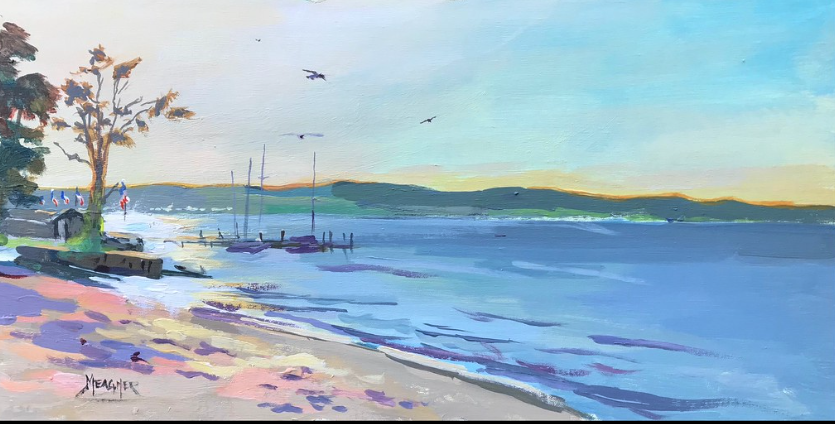 Nothing Plain about Plein Air
Paint Grand Traverse marks 5 years
(Featured painting by Spencer Meagher)
Artist Crista Pisano is looking forward to packing up her paints and palettes and venturing to Traverse City when Crooked Tree Arts Center hosts its fifth annual Paint Grand Traverse, Aug. 14-20.
"The Paint Grand Traverse organizers, staff, and volunteers at Crooked Tree Arts Center put on a wonderful event," says Pisano, who usually can be found painting landscapes in her home studio in Nyack, New York, on the Hudson River. "Last year, being my first time participating, I received such a warm welcome upon arrival. I am also very excited to be returning to my host family, who opened up their home to me and were so lovely."
Paint Grand Traverse (PGT) is a yearly outdoor paint-fest and competition. This year, 36 artists from 15 states are coming to the region to paint and participate in classes, live demos, youth activities, art sales, and exhibitions throughout the week.
It's a hybrid event, meaning some featured artists are invited and others are selected through a competitive application process. Each year, organizers invite back the artists who won major awards and sold the most artwork at the previous year's PGT. They also invite artists who did well at other major plein air competitions across the country.
In January, an online application process was held and jurors scored the applicants, with top scorers being invited to attend.
"We have artists coming from California, Florida, and New Jersey, so we cover coast-to-coast-to-coast," says Megan Kelto, vice president of Crooked Tree Arts Center.
No Shortage of Inspiration
With so many beautiful spots in northern Michigan to explore, different artists tend to gravitate toward different scenic locations during PGT.
"We have some artists who really love painting architecture, bridges, structures, or scenes with a lot of activity and people, while others seek out more pastoral views," Kelto explains. "But some enduring favorites are Sleeping Bear Dunes, The Village at Grand Traverse, Fishtown in Leland, the views from Chateau Chantal on Old Mission, and Clinch Marina."
Colorado watercolorist Steve Griggs is returning for his third year with PGT.
"Paint Grand Traverse is a fabulous program," says Griggs, who grew up in the Mitten State and has works on display at Twisted Fish Gallery in Elk Rapids. "It is well run, and they take great care of the artists. People come from all over the state to watch the artists paint. Everything feels festive and lively. It is just a very fun event."
So what are his favorite painting locations?
"One of my favorite things about Michigan as a whole is the waterfronts, harbors, and marinas," says Griggs. "In the Grand Traverse area, I can find so many beautiful places to paint. I'm particularly partial to the myriad sailboats I see. Additionally, I love the wine country with the lush vineyards and rolling hills. But then, I also truly enjoy painting the pinewood and birch forests, as well as the sand dune and beach areas. Since the peninsula is one of my favorite places on earth, I pretty much consider all of it my favorite location or topic."
The weathered shanties of Fishtown are one of Illinois artist Spencer Meagher's favorite spots. (When not on the road, Meagher works in watercolor, oil, and acrylic in his studio in Mt. Vernon.) He'll be returning for his third year at PGT.
"The scenery is fantastic to paint," says Meagher. "I can't wait to spend another week in the beautiful Traverse City area."
For Pisano, it's all about the water.
"I love painting the Lake Michigan distant shoreline and boats," she says. "Exploring the colors in the water is something I am very much looking forward to painting again."
Not Just for the Artists
Even though the topic of fine art can seem intimidating to some, PGT offers a chance to make art accessible to the general public thanks to its laid-back vibe. The week includes some two dozen events, many of which are free and open to the public, and folks are encouraged to visit any of the "featured painting locations" throughout the week and watch the artists at work. There will also be six free painting demonstrations at Crooked Tree Arts Center, where artists will discuss their process and approach as they paint.
The marquee event for the week is the Collectors Gala on Aug. 19. Ticket buyers get the first chance to see—and purchase—paintings created during the week. It's also the time that artists receive awards for their efforts.
Another popular event is the Pint-Sized Paint Out for kids. Up to 100 young artists ages 15 and under paint in Hannah Park in downtown TC, and plenty of awards are doled out. "The scene of all the kids through the park with their easels is really delightful," says Kelto.
New this year is a free community block party, a quick-paint competition for adults, kids' activities, food trucks, live music, and the public premier of the PGT exhibition.
"We at Crooked Tree Arts Center are so happy to mark the five-year anniversary of Paint Grand Traverse," adds Kelto. "It's a great milestone. Whenever you launch something new, as we did with the first Paint Grand Traverse in 2018, you hope that it catches on and resonates with the community."
Details for the week are at paintgrandtraverse.com/events.
Trending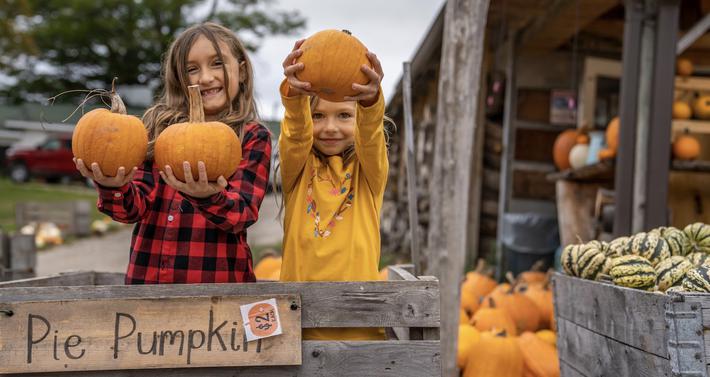 Seven Fall Festivals and Celebrations Around the North
If you ask us, it's impossible to beat the beauty of fall in northern Michigan. Vibrant-hued trees, glowing sunsets,...
Read More >>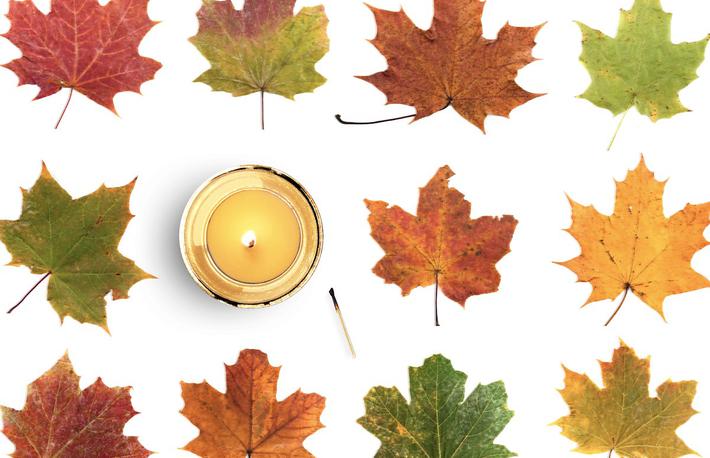 All the Scents of Fall
With the equinox behind us, it's time to go all in on autumn. Traverse City Candle Co. has done just that with their...
Read More >>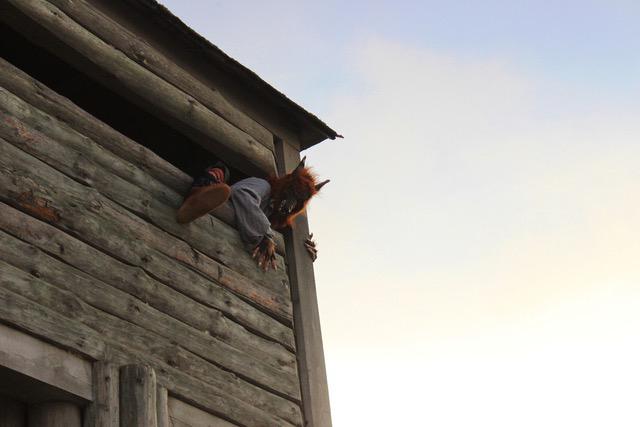 A Night at Fort Fright
This is not your typical haunted house or trail! Make your way through Fort Fright, an 18th-century fort and fur trading v...
Read More >>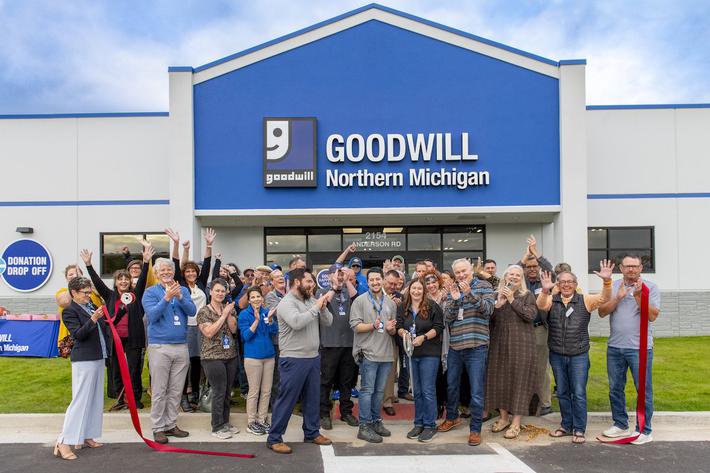 Goodwill Gets New Digs in Petoskey
This past week, Goodwill Northern Michigan opened a new Goodwill store in Petoskey at 2154 Anderson Rd., which replaces th...
Read More >>