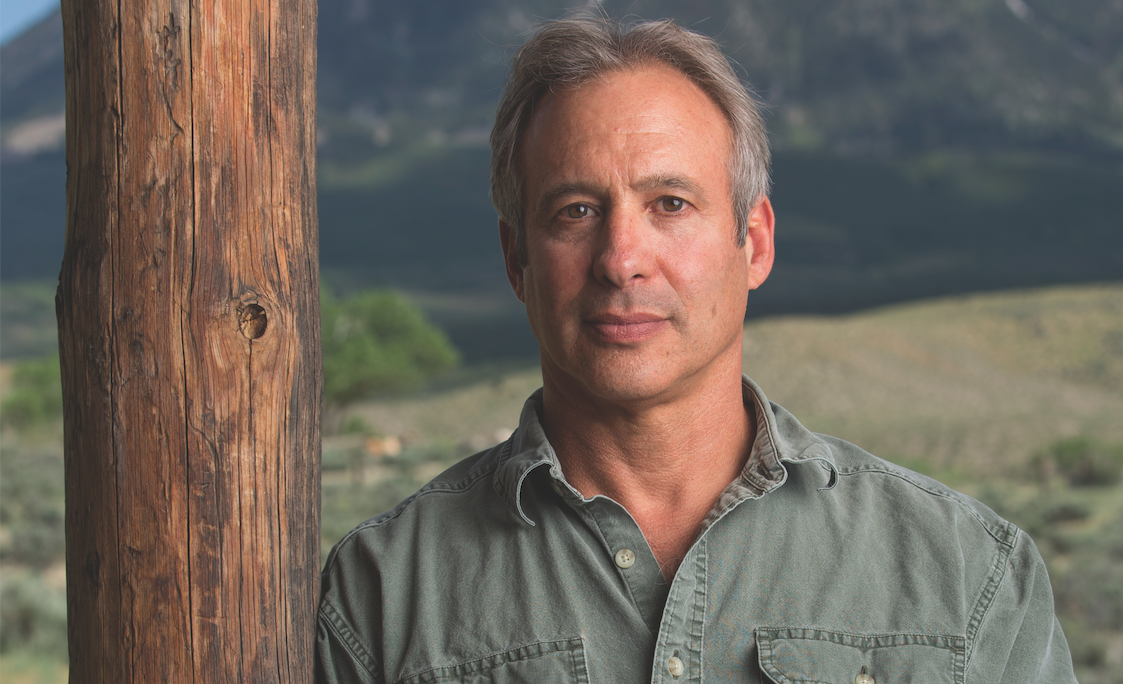 Wild Rivers, Wildfires & Disappearing Wives
The wild imagination of author Peter Heller
Author and world traveler Peter Heller, who comes to the National Writers Series on March 5, has the singular ability to turn what he's seen and heard into bestselling novels.
"The River," his fourth work of fiction, tells the tale of two college friends, both seasoned outdoorsmen who canoe through a series of lakes and river rapids north, toward Hudson Bay. The setting is based on a real-life trip Heller took years earlier on Canada's Winisk River — a 200-mile, 18-day wilderness paddle.
Wynn and Jack are tested in ways they couldn't have imagined. Early on, they hear — but because of dense fog cannot see — a man and a woman arguing. Further downstream, they meet up with a couple of aggressive, well-armed drunks who seem to be itching for a fight.
Manmade dangers aren't the only challenge. Wynn and Jack realize that an immense wildfire is headed toward them. From Jack's experience growing up on a ranch in Colorado, he knows that a fire of that size can jump over creeks, even mid-sized rivers. What was to be a long, quiet paddle suddenly turns into a race to survive. Just then, a lone paddler appears. It turns out to be the husband they heard arguing. He is distraught. He says his wife has gone missing.
Northern Express interviewed Heller about "The River."
Express: Besides the setting, what story lines were drawn from experience?
Heller: Forty years ago, when I was 17, attending boarding school in Vermont, I went to a party. There was an older guy there, standing in the corner, not talking. I'd describe him as charismatic and sad. He was probably in his late 20s. I'd been told he made his living in a canoe. That interested me. So I talked to him. He said he and his wife were geochemists, and their work included long expeditions on remote rivers. On the last trip, his wife had gone missing. He explained. There was no sign of bear attack. She needed to pee, he said. She walked over a berm and just disappeared. He said he looked for three days but never found her.
Express: What was your reaction then?
Heller: I was just in my teens, but I knew he was lying. I thought — this SOB killed his wife. I forgot about the whole thing until I started writing "The River."
Express: Your many magazine articles make it clear that you've paddled in dangerous waters on pretty much on every continent. Is it fair to ask why?
Heller: I've had my head cracked, been pushed up against a boulder in big rapids many times. And every time I thought, This is it! Things like that hone your appreciation for life.
Express: So rivers are good teachers?
Heller: Near-death experiences show how pitiless nature can be. But it also makes us feel so alive, free. That's because in our day-to-day lives, so much of our environment is controlled. Nature will always surprise us, make us feel small. And in that smallness, we suddenly feel unburdened. We see that we don't have to be at the top of the food chain. We see things greater than ourselves. We become citizens of the universe, open to the deepest of connections.
Express: Your novels — "The Dog Stars," "The Painter," and "Celine" — have been well received. Give me a sense of how you work.
Heller: I start writing by concentrating on the first line.
Express: You have a good one in "The River" — "They had been smelling smoke for two days."
Heller: I don't plot it out if I can help it. You discover stuff that way … things that flutter out of the universe and land on your keyboard. I don't spend a lot of time in libraries. I want to travel, be immersed, be transported, stay in the story. I am like a whale. I collect stuff, then sift through it. On one level, I live my life. On another one, I get to live it again, recreate it. I love the art of creating.
Express: Wild rivers seem like anything but a static stage.
Heller: I've always thought of my narrative as a river. You don't know what's up ahead. It could be a waterfall. Or a cougar. I like letting it rip. I usually wind up with what's in my heart.
Express: Your description of the wildfire in "The River" was riveting — the smoke, the explosions, flames jumping rivers. So full of detail. Did you draw on personal experience?
Heller: I was living in Colorado in 1994, the year of the Glenwood Springs Fire. I looked down the valley, saw dark smoke at a friend's house, and threw a chainsaw in my truck. By the time I got there, maybe a half dozen guys were cutting trees to control the fire. Then suddenly a gust of wind came. Trees began exploding. Ninety seconds later, the slope was all flames. We barely managed to get out of there in time. I'd never written about this. It was terrifying experience ... the kind that makes a deep impression.
Express: The two main characters, Jack and Wynn, are best friends. They have many similarities. But they also have their differences.
Heller: They're both tough and really game. They're happiest out in the wild country. They love books of all kinds and can talk about them endlessly. Wynn is based on a friend of mine, [Vermont artist] Jay Mead, a gentle giant. You can't keep up with him in the woods. Like Mead, Wynn also expects the best of everybody. On the other hand, Jack shares a worldview with me — he's a bit more wary of people. He shoots first and ask questions later. I love that dynamic.
Tickets
The March 5 event starts at 7pm at City Opera House. Doors open at 6pm. For tickets, go to www.cityoperahouse.org; call (231) 941-8082, ext. 201, Monday–Friday; or visit the City Opera House box office at 106 E. Front St.
Trending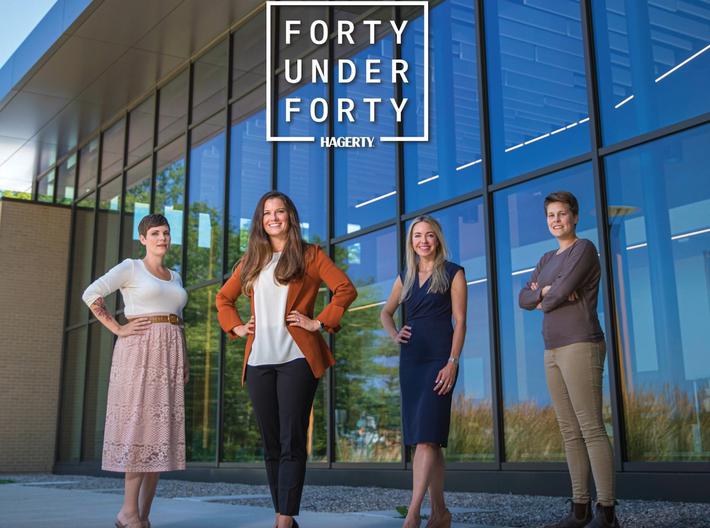 Nominations Now Open for the Hagerty/TCBN 40Under40
For 17 years, the Traverse City Business News, sister publication to Northern Express, has been celebrating the young move...
Read More >>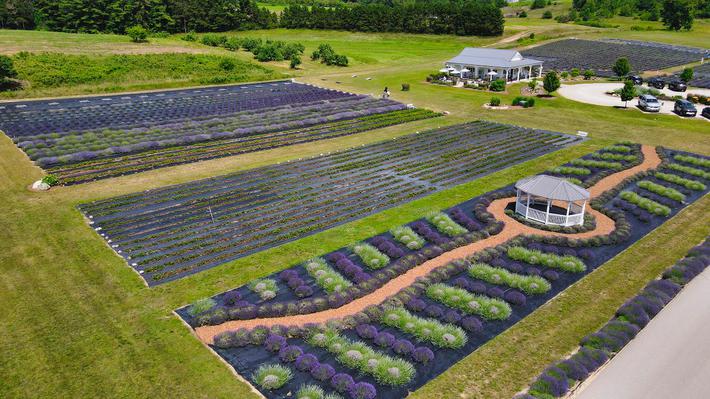 A Secret Garden
Sshh! This one is for your eyes only. The Secret Garden at Brys Estate has opened for the season, and it's time to c...
Read More >>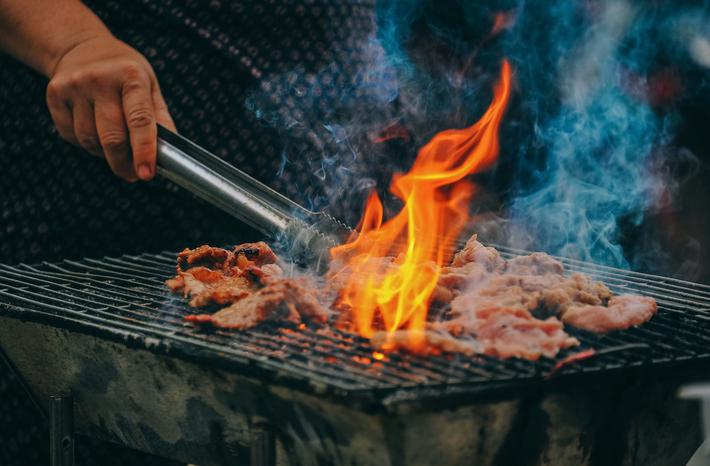 What's Cooking at Shady Lane
Celebrate your dad at Shady Lane Cellars' Father's Day Cookout. Offering a brat and Gruner Veltliner pairing f...
Read More >>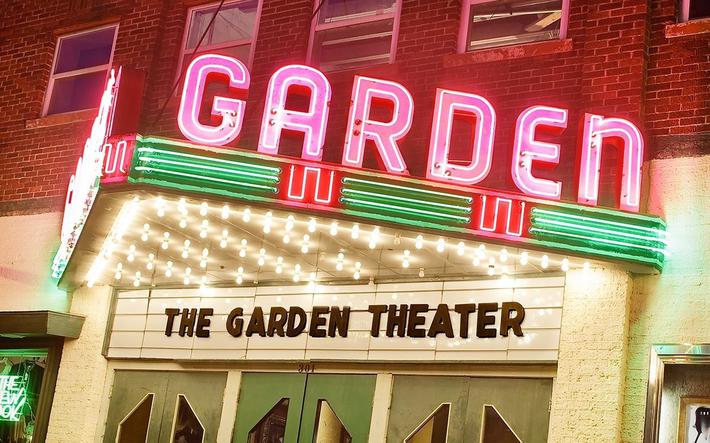 48 Hours in Frankfort
Roll the cameras—the Frankfort48 Film Contest is full of action this weekend! The contest is the trial grounds for t...
Read More >>