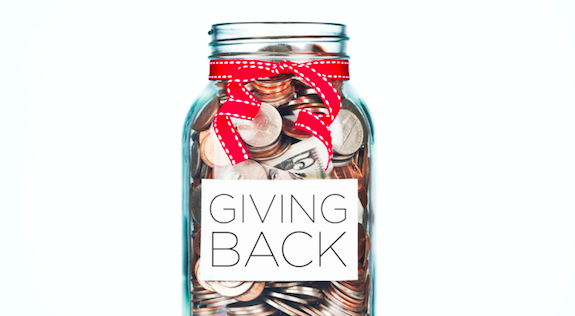 One Good Deed a Day for December
Get on Santa's nice list
Want to get in good with the man in red? (And help your community while you're at it?) Here's 25 ways you can make this holiday season a little better for someone in need.
Dec. 1. Make sure a foster child, homeless teen, or kid in a struggling family gets some Christmas gifts too: Team up with friends, family, or officemates to "adopt" him or her through Child and Family Services' Paper Angel campaign. You'll get the child's wish list and can spend up to $100 ($125 for kids 12+) fulfilling it, then drop off the unwrapped gifts at a celebration with CFS staff and volunteers Dec. 9, in Petoskey or Traverse City. Learn more: cfsnwmi.org.
Dec. 2. Donate to The Father Fred Foundation and help your neighbors be more comfortable this winter, whether you contribute food, clothing, household items, personal care items, or funds. The foundation in Traverse City accepts donations Tuesdays, Thursdays, and Fridays from 10am to 2pm, and Wednesdays from 10am to 7pm. fatherfred.org
Dec. 3. Locations abound throughout northern Michigan for Toys for Tots drop-offs, where you can donate new, unwrapped toys for needy children Up North, who will receive the toys as holiday gifts. Want to help Santa out even more? Hosting a Toys for Tots event at your home or office, or volunteer at the local warehouse. toysfortots.org (click "Find Your Campaign").
Dec. 4. "Register to ring" and sign up for a shift or two as a Salvation Army kettle bell ringer in your local community; those red kettles will be out gathering charitable contributions until Christmas Eve, when they're packed away until next year. A well-staffed kettle with a friendly bell ringer can make up to $30 an hour, which goes to needy individuals and families. salvationarmynorth.org
Dec. 5. If you've got a day to spare, gift it to Habitat for Humanity. Called the "heart and backbone" of Habitat, volunteers are how houses get built. Northern Michigan's branch serves families in need in Emmet and Charlevoix counties and also assists additional families around the world with their tithe program. northwestmihabitat.org
Dec. 6. Animals need holiday love too. Donate $10 or more, and get a light lit on the Cherryland Humane Society Christmas tree in honor of a pet or a loved one this holiday season. In the neighborhood? Drop pet food or pet supplies in the organization's Christmas Pet Food Drive donation barrel. cherrylandhumane.org

Dec. 7. Lend a hand to our fellow Americans in the Caribbean by donating to one of the many funds set up to assist Puerto Ricans still dealing with the devastating aftermath of not one, but two major hurricanes that hit the island well over two months ago, with normality still far from sight. redcross.org, unicefusa.org, savethechildren.org, and the Puerto Rico Recovery Fund at fcpr.org are good places to start.
Dec. 8. Choose a party with a purpose this New Year's Eve by planning to attend the CherryT Ball Drop in downtown Traverse City. You'll enjoy music spun by a live DJ, dancing in the streets, and the opportunity to donate, at the event, to local food banks, the Goodwill Food Pantry, and other local charities. cherrytballdrop.com
Dec. 9. Original quilts, Native American art, jewelry, and more — Petoskey's Ward and Eis Gallery not only offers a heap of options for your Christmas gift list but also gives 20 percent of all sales made today and Dec. 16 to the Women's Resource Center of Northern Michigan. Add this to the 20 percent give-back the gallery also does each Thanksgiving weekend, plus the 2 percent of annual sales it donates every year, and it's easy to see how this wee gallery has managed to donate more than $400K — and counting — to local charities over the last 34 years. Find it at 315 East Lake St. in Petoskey. (231) 347-2750.
Dec. 10. Got a lot of books around that you've finished reading? You can donate your gently used books to most local northern Michigan libraries, as long as they're clean and in good condition; books that aren't sold outright during regular library hours are often kept for summer book-sale fundraisers.
Dec. 11. Check out the Hometown Giving website to buy gift certificates from local merchants — shops, restaurants, and service organizations — in more than a dozen towns Up North this holiday season. Certificate recipients can use their gift or pass some or all of it on to support a participating local charity or nonprofit. hometowngiving.com
Dec. 12. Share your slope skills and sign up to volunteer at Challenge Mountain this winter, where you can help people of all skill levels enjoy the great outdoors, whether you're teaching special needs kids who want to learn how to ski, or volunteering at the Special Olympics. Prefer the great indoors? Apply for an open volunteering position at Challenge Mountain's Resale Store. challengemtn.org
Dec. 13. Pop into the holiday season by purchasing festive specially wrapped Coca-Cola bottles at a retailer near you, and Coke will donate $1 to the Children's Miracle Network hospitals; then go online to the Coca-Cola website and enter Coke product codes to donate to your favorite local northern Michigan school. us.coca-cola.com/give
Dec. 14. It costs approximately $800 per week to accommodate a kid attending Boyne City's Camp Quality, where young cancer patients can enjoy invigorating and restorative outdoor activities and "smile therapy" to help them get through their most difficult challenges. Sponsor a week for a child, or chip in as much as you can; it all makes a difference. campqualityusa.org/MI
Dec. 15. Support both dancin' feet and local charities by voting for your favorite dancers at the SwingShift and the Stars event, for which the grand finale happens tonight, December 15. All voting dollars from the SwingShift events are added together and donated to charity, in a fun musical initiative that brings together community charity awareness and area celebrity dancers. highimpactnow.com
Dec. 16. Buy a gift from local-via-Cambodia online shop Red Dirt Road, a Charlevoix company that sells silk scarves, shawls, evening bags, and wallets handcrafted by skilled women in a remote Cambodian village. Buying these fashionable designs enables these ladies to feed and educate their children while living at home, as all profits are returned to the women who create the products. red-dirt-road.org
Dec. 17. Send 'em in, coach! Make it your new year's resolution to apply to be a volunteer coach at any of the three Grand Traverse Bay YMCA locations. Whether you prefer flag football, soccer, or basketball, you'll help kids gain sporting skills and self-esteem, and have a lot of fun while you're at it. gtbayymca.org/coach
Dec. 18. Pick up a can of Soul Squeeze Cellars' Big Juniper Cider, a dry, crisp apple cider from the Old Mission Peninsula wine and cider house that's infused with juniper berries, offering a lil hint of holiday balsam and forest flavors. Soul Squeeze gives a portion of its profits to charitable children's organizations each year, a part of their mission to "aid souls in need." soulsqueezecellars.com
Dec. 19. Got a car you rarely or never drive? Put a family back on the road this winter with Goodwill's Workers on Wheels program, which utilizes generous vehicle donors to help empower those in need back toward self-sufficiency via safe, reliable transportation. The program will even take your titled or registered old boat, RV, or motorcycle. goodwillnmi.org
Dec. 20. Ready to replace that car you just gave away? Until Jan. 2, any new Suburu you buy will guarantee a $250 donation is made to a local charity linked with your local Subie dealer. Check out the "Share the Love" campaigns at Subaru By the Bay in Traverse City or Serra Subaru in Cadillac and Traverse City and consider being one of those rare people who can actually wrap up a car for a Christmas gift.
Dec. 21. The elderly are often forgotten during the busy holiday season. There are several ways you can cheer up an elder, from sharing your time and talents at your local nursing home, visiting with the residents or accompanying them on outings, to volunteering for organizations like the Otsego County Commission on Aging, which seeks to add meaning to the lives of older adults. otsegocountycoa.org
Dec. 22. The Food 4 Kids Backpack Program, the brainchild of Northern Michigan's Manna Food Project, sends home a backpack full of nutritious food to get in-need schoolchildren through the weekend in Antrim, Charlevoix, and Emmet counties. Whether you have a few hours once or every single week, the program needs help rescuing, stocking, repacking, and delivering usable food. Prefer to donate toward those 2,200 hungry kids? You can do it now at www.mannafoodproject.org/donate.htm.
Dec. 23. Hey, last-minute shoppers: Select Power Book Bags as your charity of choice on Amazon, and .5 percent of every eligible sale goes to this local literacy nonprofit, which gives area kids books, a puppet, writing supplies, and a handmade book bag of their very own. Out and about? Donate new and like-new books, ribbon, fabric, crayons, and white or colored paper at donation bins in Suttons Bay, Traverse City. See Powerbookbags.com for locations and other volunteer opportunities.
Dec. 24. Give the gift of life this holiday season; donate blood to Michigan Blood's donor center in Traverse City, open 7am–2pm today. The holidays are a particularly high-demand, low-supply time for blood. Your donation will help bolster Michigan Blood's inventory of blood and blood products, which serve 60 hospitals across Michigan. Too busy today? Commit to organizing a blood drive at your business, local school, or church in the new year. miblood.org.
Dec. 25. Today, the only thing you need to give is thanks. Happy holidays to you, from all of us at Northern Express.
Trending
Moving Dirt And Stone
This year is taking a toll on me. I'm more sluggish. It's harder to get out of bed each morning. I have muscle pain that I...
Read More >>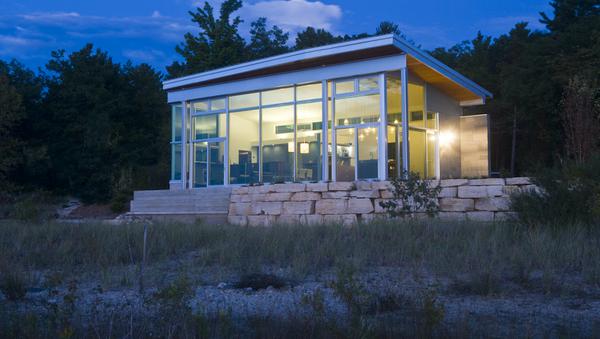 Northern Michigan Modern
From rustic log cabins to Victorian-style homes all the way to more traditional suburban-like developments, northern Michi...
Read More >>
Warts And All
Project 1619, a product of New York Times Magazine writers, is a potential public school curriculum that attempts to redef...
Read More >>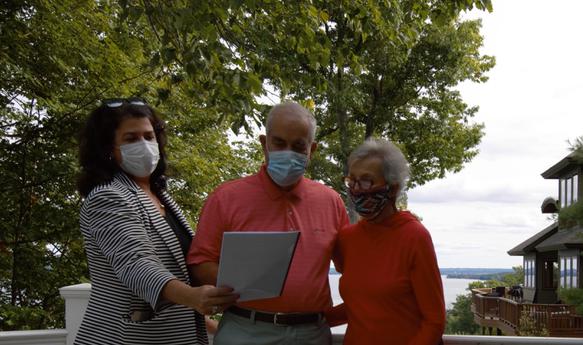 Pandemic Brings Even More Heat To A White-Hot Real Estate Market
There's a mad dash going on in real estate: companies bailing on their massive corporate office buildings, families ...
Read More >>
↑