One Night, a Trifecta of Authors
NWS hosts special Black History Month literary event
On Thursday, Feb. 24, the National Writers Series welcomes esteemed authors Wanda M. Morris, Vanessa Riley, and Honorée Fanonne Jeffers to its virtual stage for a special Black History Month celebration. Featuring each of their buzz-worthy books — "All Her Little Secrets," "Island Queen," and "The Love Songs of W.E.B Du Bois" — the event brings these forces of fiction together for a one-night, panel-style discussion of their shared experience, inspirations, and the stories that took decades to tell.
Honorée Fanonne Jeffers
When poet and author Honorée Fanonne Jeffers (pictured) set out to finish a novel in earnest, her first plan was to write a beach read. "It was going to be light," she says, "with just a little bit of drama." That is, until her subconscious stepped in. "The 'song' portions of the novel started coming to me in dreams," she says. "I would see people, and I realized that some of them were enslaved."
The rest is literal history — more than two centuries of it, in fact. An 11-and-a-half-year labor of love, Jeffers's debut novel, "The Love Songs of W.E.B Du Bois," traces a multi-generational line through one African American family's women. "It addresses both their past and the present," she says, "to [show] how their contemporary lives continue to connect with historical events."
Framed by the philosophies of Du Bois himself, this 790-page tome is about as far from the beach as it gets. Jeffers, however, wouldn't be swayed. "I'm always concerned with African American women, and with American history," she says.
"There are so many issues in the book that have continued to resonate through those 250 years."
But on the other side of tragedy, there is triumph. "I always promise my readers, that if [they] travel through this very difficult and painful history, there will be joy on the other side," Jeffers says. "That's what I hope for Black America: that we will continue to move toward joy — not just for us, but to fulfill the hopes of people that never even knew our names."
Vanessa Riley
Award-winning author Vanessa Riley has never been one to avoid tough talk. "I'm drawn to what shapes our world," she says, "and I'm particularly drawn to [what] we don't talk about as much."
In her historical stunner, "Island Queen, that discussion surrounds the Caribbean slave trade — and it all began with a Jane Austen novel. After cracking Sanditon," Riley set out to peel back the layers on one of the novel's wealthiest characters: a Mulatto woman named Ms. Lambe. "In my hunt, I came upon this sketch of a Black woman being embraced by the future King William IV," she says. Naturally, she "followed the rich man."
That path led her straight to Dorothy "Doll" Kirwan Thomas. Born into slavery in the 18th century, Thomas eventually buys her freedom — as well as that of her mother and children — all whilst building a mercantile empire that would eventually make her a rival power. "I can't make up this kind of fiction!" says Riley.
But why are our history books so often void of influential Black figures like Doll? Riley suggests the answer is buried in racial biases that tell the same story for people of color. "The fabric is tightly woven," says Riley. "We just have to examine it."
When we do, we'll find a patchwork of both white and Black fingerprints. But, instead of sanitizing history's stains, Riley prefers to spotlight its survivors. "We can't whitewash the past, because it has a systemic effect on what we're feeling now," she says. "There are people who overcome, and those are the people I want to focus on. Those are the people I'm writing about."
Wanda M. Morris
A veteran attorney by trade, author Wanda M. Morris always wanted to write. But it was one especially tedious read — though she refuses to name the title — that inspired her to take the plunge. "I thought, 'I can write a book better than this!'" she says.
Suffice to say, that's just what she did. Released in November to critical acclaim, her debut novel, "All Her Little Secrets," is exactly the type of tightrope-thriller that most appeals to Morris herself. Featuring protagonist Ellice Littlejohn, the book hinges upon a razor's edge, wherein a middle-aged Black lawyer is forced to choose between the ethical canons she's promised to preserve and the moral obligations she has to her family.
Still, despite the murder-mystery tag — not to mention the climbing body count — the core of the book requires some digging. "I wanted to show how complex Black women can be," says Morris; specifically, how childhood trauma can inform the choices we make as adults.
"Black women tend to be some of the most disrespected and maligned people on the face of the earth," she says, "and unfortunately, a lot of that comes out of how we are treated, and how we then have to face the world."
The book, however, is just the beginning. "Though [many] of these issues are born of Black history," says Morris, "I hope that readers understand that there are themes [in the book] that go far beyond just being Black. This is a book about how we can all do better."
Watch & Listen
Tickets for the virtual event, set for 7pm Thursday, Feb. 24, are $10.50. Find the authors' books at Horizon Books. Guest host for the event is syndicated columnist, author, and arts advocate Rochelle Riley. For more information, tickets, and registration, please visit: nationalwritersseries.org
Rochelle Riley
Celebrated author and speaker Rochelle Riley has served as the City of Detroit's Director of Arts and Culture since 2019. A graduate of the Hussman School of Journalism and Media, Riley spent four years in Louisville as a newsroom executive before pursuing her nearly two-decade career as a columnist for the Detroit Free Press. Riley has also written five books, including "The Burden" (2018) and "That They Lived" (2021). She is a 2021 inductee into the National Association of Black Journalists Hall of Fame and is the co-founder of national support initiative, Letters to Black Girls. Riley lives and works in southeast Michigan.
Trending
Pronouns 101
My first assignment in an online graduate-level class was to provide information about my background, including my pronoun...
Read More >>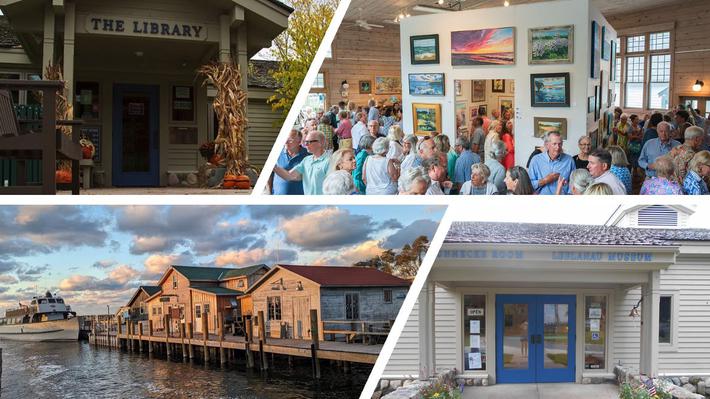 Collaboration Is the Name of the Game
How long does it take to create a cultural center? As few as three years, or as many as 170. Sometimes both. The organiza...
Read More >>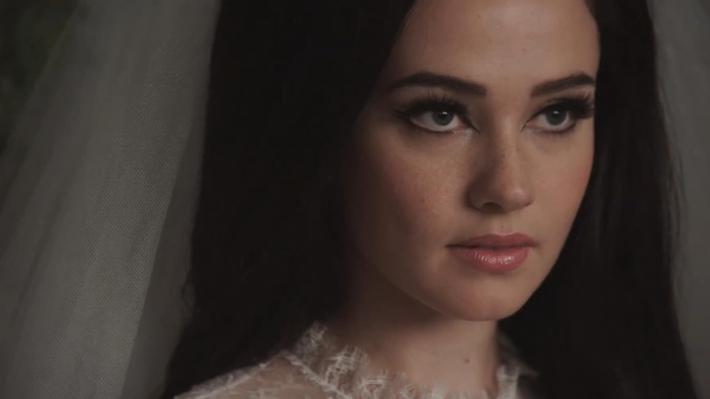 Film Review: Priscilla
While you will certainly be mesmerized by the haunting lead performance from newcomer Cailee Spaeny—and be impressed...
Read More >>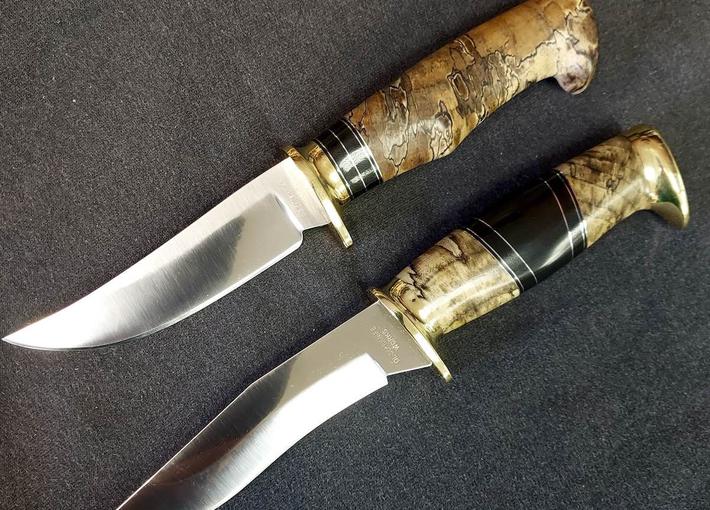 Bespoke Blades
What do you do with a battered ice skate, an old rubber puck, a cracked hockey stick, and a gob of tape? Pitch 'em, ...
Read More >>