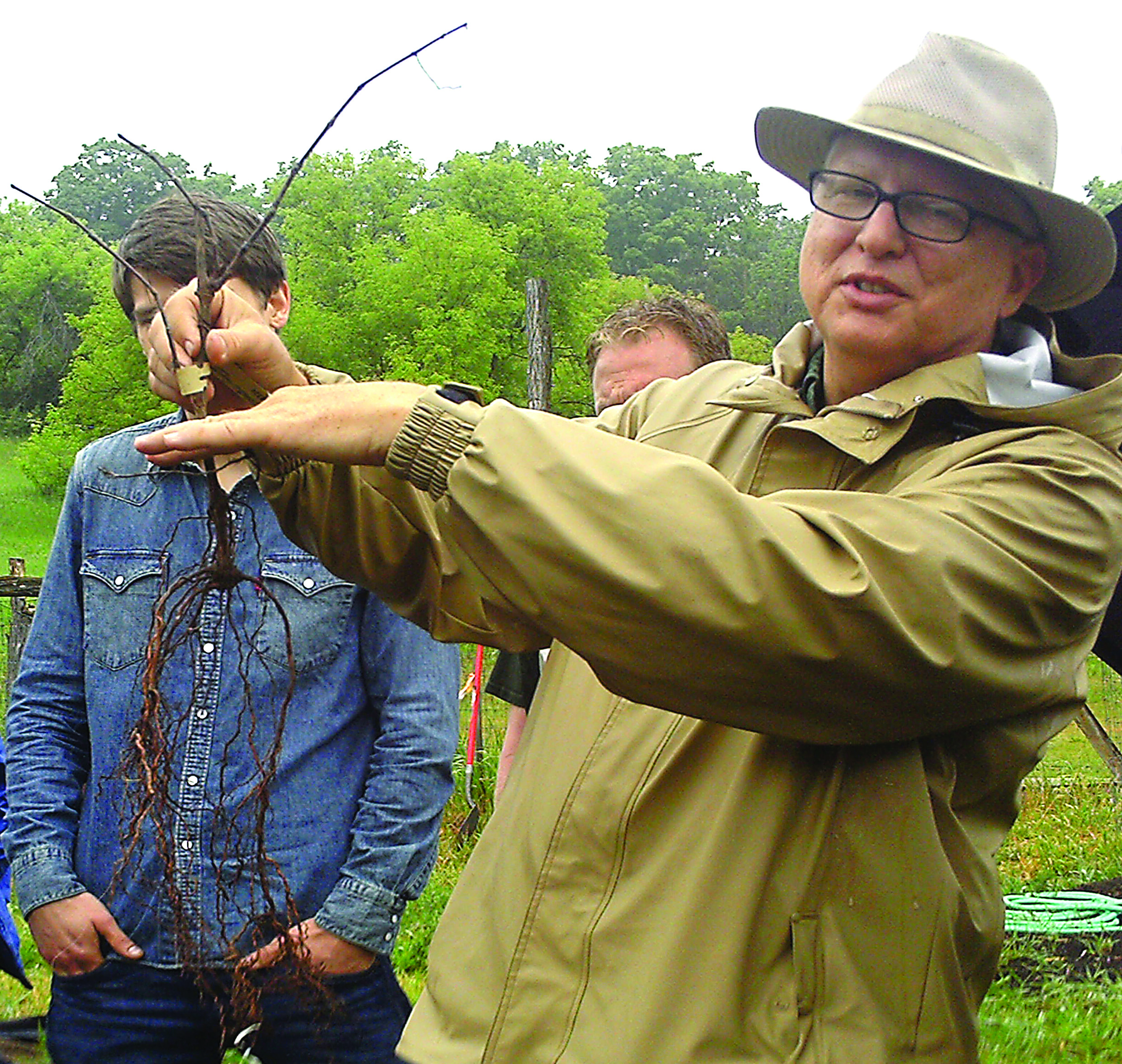 Outstanding in Their Field
Sowing the Seeds of the Next Generation of Master Gardeners
While many locals are impressed by entomologist, educator, and certified Master Gardener Duke Elsner, Elsner himself is perhaps less so. "If you take a look at my garden at home, you wouldn't call me an expert," he said with a laugh. Nevertheless, Elsner is heading up one of the most important programs for gardeners in northwest lower Michigan, Michigan State University Extension's Master Gardener Program, an education and volunteer training program dedicated to beautifying communities throughout the state.

GROWING GARDENS
Elsner, who works as a consumer horticulture and small fruit educator from the MSU Extension office in Traverse City, is the go-to guy for growing just about anything Up North. He consults for the grape growers at some of northern Michigan's local vineyards, assists with the two-year plant sciences degree program at Northwestern Michigan College, and teaches courses for the master gardener program at the horticultural research center in Leelanau County.

"I'm an entomologist by training, so first and foremost I've got experience with all the insects," Elsner said. "I also have over 20 years' experience with small fruit production, fruit trees, and turf grass." This includes such fruits as blueberries, wine grapes, tart cherries, apples, and a crop that's fairly new to Michigan, the Saskatoon berry, which is similar to a blueberry but with a nuttier — some say almond-like — flavor.
As an extension educator, Elsner assists the local community with anything they have issues with in relation to growing gardens: "Things like which sites are suitable for growing fruit, advising on weather conditions, diagnosing problems — really, all aspects of farms and farming," he said.
CHALLENGING COURSES
Elsner joined the MSU Extension 27 years ago, which is when he became a certified master gardener himself. Becoming a master gardener is no small effort. A study portion — about three to four hours, one day a week, for 14 weeks — and a volunteer portion are required to earn certification as a master gardener volunteer.
"And the volunteering isn't just busy work," said Elsner. "You have to help educate others in gardening and farming techniques. The community aspect is an important part of the whole thing."
Most people who've dabbled in gardening are familiar with the basics of the coursework, said Elsner, but some of the subjects are more challenging than one might expect. Master gardeners-in-training can expect to undertake lessons in plant science, soil science, tree fruits, woody ornamentals (trees and shrubs), vegetables, house plants, turf grass (anything used outdoors as a green cover), household insects, and integrated pest management, which Elsner calls "plant health care."
Once certified, the education doesn't end; to maintain certification, a master gardener must continue to refresh his or her training.

GROWING KNOWLEDGE
Michele Worden has been a master gardener volunteer since 2003. She's also currently the president of the Master Gardener Association of Northwest Michigan (MGANM), which covers Leelanau, Benzie, and Grand Traverse counties.
"I come from a family of gardeners, but 14 years ago I had a 24/7 career as a management consultant, so I was always traveling and couldn't really do much with gardening," she said. "When I was getting ready to have twins, I took a leave of absence from work, and that was my opportunity to take the master gardener course."
Like many masters-in-training, Worden found the workload fairly intense. "There's so much to do," she said. "It's just like taking a college course, plus I think, at first, I didn't realize how much of a community service component there is to it."
The community service volunteering is an essential part of a master gardener's overall mission: to first acquire horticultural knowledge through the courses, and then to share it with his or her community to foster a healthy future for local gardening.
Worden has approached her volunteering component several different ways over the years. "When my kids were small, I was asked to oversee the vegetable garden and greenhouse at their Montessori school, The Children's House in Traverse City," she said. "I took what I'd learned at the master gardener classes and taught it to the kids. I also used the kitchen facilities at the school and taught the full cycle of food, from growing it, to the nutrition you get from it."
Today, she's also a mentor for the Traverse City Children's Garden (next to the Traverse Area District Library's main branch, on Woodmere Ave.) "I'm pretty excited when I can educate the public and share what to do and what not to do in a garden," she said.
THE REAL DIRT
Lillian Mahaney of Leland is another local participant in the program. She's had her advanced master gardener certificate for about nine years and has notched over 1,500 volunteer hours. She acquired her certificate with the intention of teaching kids, no doubt inspired by Elsner's instruction.
"Duke is great. He first came to my master gardener class as an entomologist, to teach us about the insects," she said. "I'd always enjoyed plants and flowers in the first place, but I wanted to get into the junior master gardener volunteer program, which teaches kids about gardening."

The first program that she taught after earning her certificate was a Saturday class for kids at the Suttons Bay-Bingham District Library; Elsner completed the circle by bringing his cases of instructional insects to one of her first classes.
Mahaney, though currently on hiatus from teaching, is serving as a consultant for the Suttons Bay Rain Gardens project and also using her skills to help two friends design native plant gardens for their homes. "Using native plants are better for our pollinators and birds, and they're easier to care for," she said. Mahaney also writes The Real Dirt, the e-newsletter that gets sent out to all the master gardeners in northwest Michigan. "It's all a lot of fun," she said.

COMMUNITY CAMARADERIE
Across northwest Michigan, there are hundreds of certified master gardener volunteers, according to Elsner, all utilizing their gardening education in different ways. "They might not all be up to date on their certificates, but they're out there," he said.
Folks come from all walks of life to take the course. Elsner said he's taught teenagers, retired folks, people who work at plant nurseries, professional landscapers — anyone who loves to garden.

"Quite a few people do it just for their own education and to help their community," he said. "We typically certify 30 people a year in the program. Some go into teaching junior master gardener programs, which is very important for the next generation of gardeners. Some work with community gardens, to help their neighbors learn how to grow things. Others contribute to youth-at-risk programs, to teach them how to garden. And a few just like to grow more extensive, elaborate gardens for themselves."
The courses are also something of a social event, he added, bringing together those interested in gardening in a learning environment. "There's camaraderie in it, too, and that makes it fun," he said. "My role is to connect people with these resources, as well as with my own personal gardening knowledge."
To learn more about the master gardener program, contact your local MSU extension office. Additional information is available at the Master Gardener Association of Northwest Michigan website, mganm.org.


So You Want to Become a Gardener?
If you're not quite ready to tackle the master gardener course, you can master your own garden space. Here's a trio of simple tips from Duke Elsner on how to get started:
Utilize Your Space
Where you start very much depends on the setting. If you have a large plot of land or yard, you've got the space to set up a garden. "But even if you're in an apartment, you can still get going," Elsner said. He recommends starting with some container plants or a small kitchen herb garden.
Don't Try Too Much at Once
Elsner suggests beginning with simple vegetables and florals, so as not to discourage yourself as you're learning to garden. "You don't want to start with anything too complicated right off the bat," he said. "If you make mistakes in a basic vegetable garden, you can just start over next year — plus a lot happens in a vegetable garden, and you get food out of it!"
Take the Easy Route
Want to grow vegetables that will bring fairly quick rewards? Green beans, sugar snap peas, potatoes, and carrots are best for impatient new gardeners, Elsner said. He also suggests marigolds and zinnias as easy flowers with great payoff.
Trending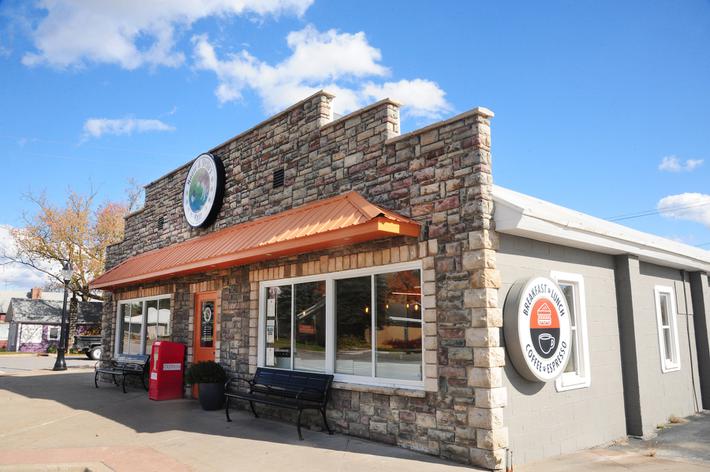 Kalkaska's Moose & Stella's
Dan Bloomquist and his wife, Evamarie, bought Breakfast & Burger Express in downtown Kalkaska at a great time: Decembe...
Read More >>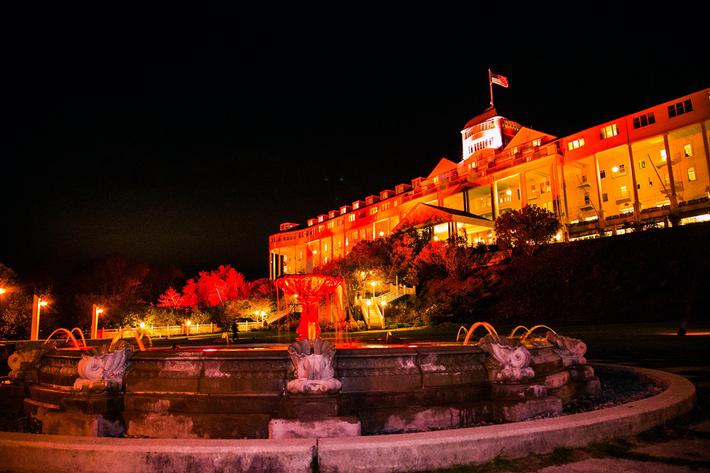 Halloween Rising
While the pandemic continues to impact lives and prevent mass gatherings, some Halloween events Up North, much like your a...
Read More >>
Hope and Vote
With mail-in voting well underway for many, and a trip to the polls just days away for many more, the gravity of the outco...
Read More >>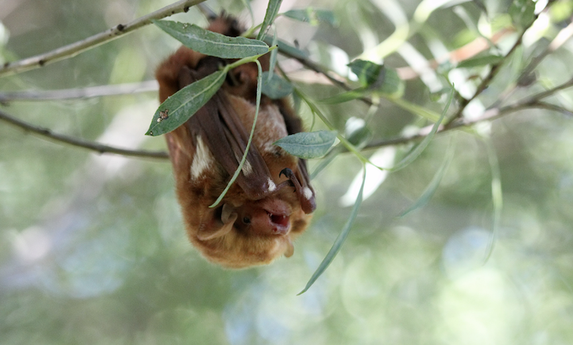 A Nightmare for Michigan Bats?
If you're seeing more decorative bats this Halloween than you saw of their live counterparts this summer, there&rsqu...
Read More >>
↑