Pause. Honor. Remember.
Five ways to recognize Memorial Day Up North.
For many in northern Michigan, Memorial Day weekend means the unofficial kickoff to summer — with cookouts, sports events and, if the weather allows, fun in the water.

But lest we not forget the real reason for this three-day weekend: to honor Americans who died in active military service to the nation. We scoured the North to find events both big and small that'll make your heart surge with appreciation for those who've given their lives to protect our American way of life. Consider taking a few hours to observe one of these:

Boyne City
The Boyne City Veterans of Foreign Wars and American Legion will hold services at eight different local cemeteries from 8 to 11 am. At 11:45 am, the veterans Memorial Day Procession will leave the Legion Post and proceed north on Lake Street to Veterans Memorial Park for noon services. The Boyne City High School Band will perform, and all area veterans are invited to participate. Search Boyne City American Legion Post 228 on Facebook or call (231) 582-7811 for locations of individual services.

Cadillac
In Wexford County, the Cadillac Area Honor Guard will perform a salute to sailors at 9:30am at the City Dock near the performing arts pavilion. At 10am, a parade down Mitchell Street starts and will proceed along the shore of Lake Cadillac to Veterans Memorial Stadium at the corner of Chestnut and Linden Streets. All veterans are invited to walk in the parade, and a horse-drawn carriage will carry those who want to participate, but are unable to walk the route.

Gaylord
Gaylord's Memorial Day Parade starts downtown on Main Street at 10 am and ends at the Otsego County War Memorial. After the parade, a brief ceremony honoring veterans will be held.

Mackinaw City
Mackinaw City is hosting several events, including the Colonial Michilimackinac Pageant, the longest running free historical Memorial Day performance in the nation, which brings to life the 1763 Fort Michilimackinac battle between the French, British, and Native Americans. The Mackinaw Memorial Parade will be start at Conkling Heritage Park at 1 pm on Saturday, May 26. More than 100 bands, floats, and other participants will take the route down Huron Avenue to Central Avenue and Nicolet Street. A Memorial Day service is planned for 10 am Monday, May 28, at Conkling Heritage Park.

Traverse City
Traverse City's Memorial Day service will begin at 10 am at Veterans Park at 11thStreet and Elmwood. In addition, Memorial Day weekend will see scores of volunteers gathering to erect full-size American flags at the graves of veterans in the Memorial Gardens on Veterans Drive. On Saturday, more than 700 flags will be put in place in the morning and taken down at night; the solemn process will repeat Sunday and Monday. The practice began in 1949, 70 years ago.
Trending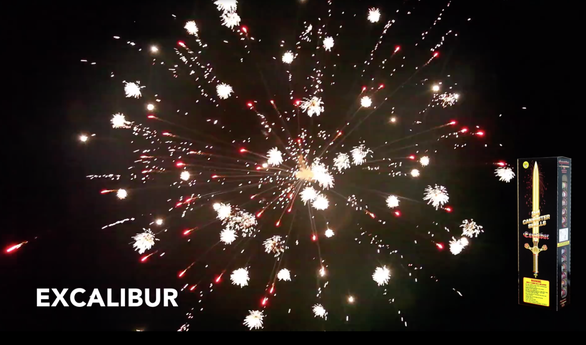 Big Boom Time for Home Fireworks
With social distancing sidelining most of the region's large fireworks shows, many enthusiasts are turning to their ...
Read More >>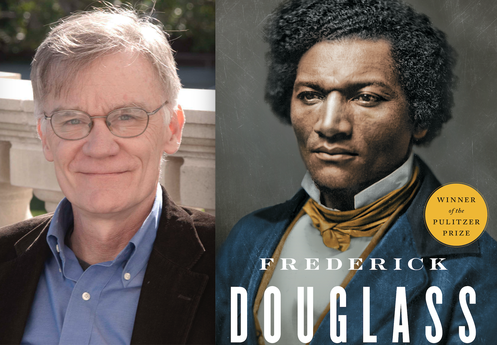 Required July 4 Reading: "Frederick Douglass: Prophet of Freedom"
Pulitzer Prize-winner David W. Blight will be the featured guest at the National Writers Series' online event 7pm Ju...
Read More >>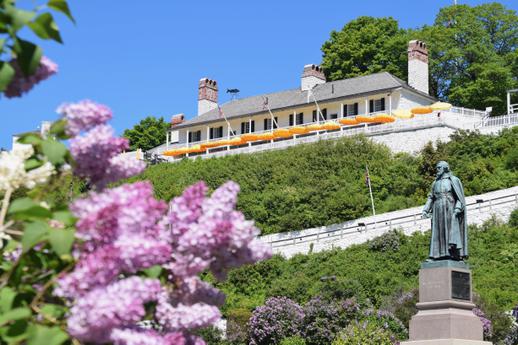 Mackinac Island, After the Shutdown
Mackinac Island — the four-square-mile spot Condé Nast readers named one of the best islands in the U.S. and ...
Read More >>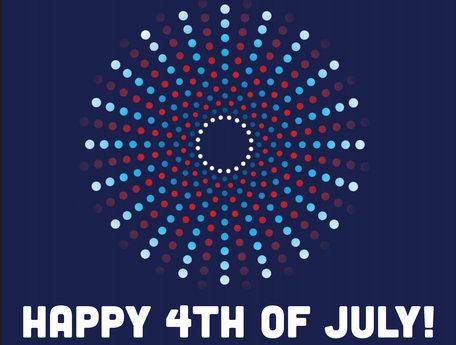 Events Around the North
As the COVID-19 pandemic forestalls festivals and large-scale gatherings, traditional Independence Day festivities have be...
Read More >>
↑