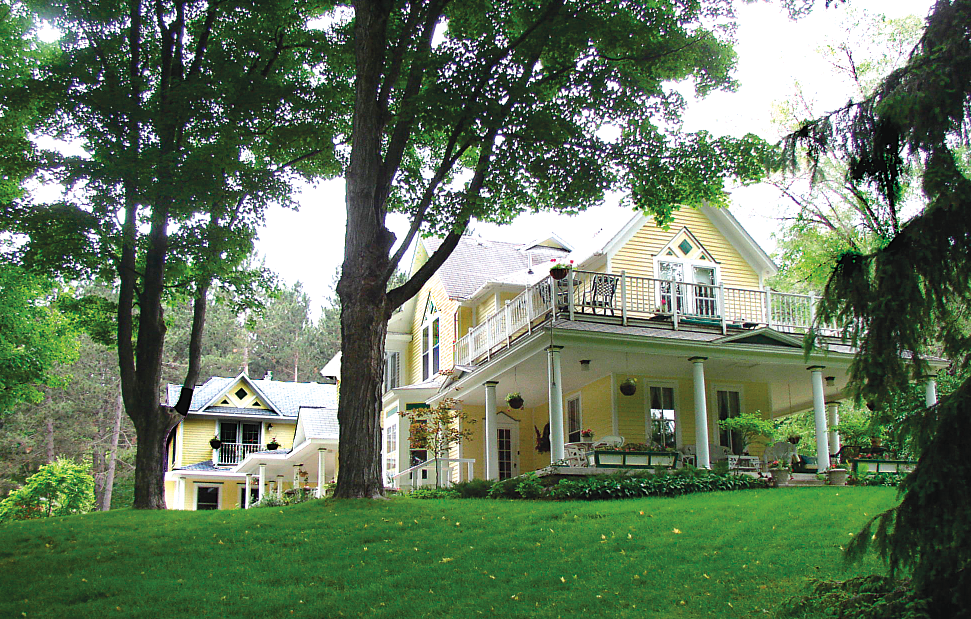 Peace, People, and Posies
At Bellaire Bed and Breakfast
Bellaire's Jim Walker said he was "always raised to be a good steward" — to leave a place better than he found it. That's exactly what he and his partner, David Schulz, have done with an old farmhouse, transforming it into a bed- and-breakfast with a showcase garden. They made the place so much better, in fact, they decided to stay.

Walker, the green thumb of the pair, started his adult life as a research biochemist at the Michigan State University Department of Horticulture. A short time in, he decided that research wasn't what he wanted to do with his life, so he started looking into other options.

"I decided to take the landscape design course at MSU, and really quickly, the feedback I got was 'You can do this very well,'" Walker said. After his time at MSU, Walker, a native of Indiana, moved further north to take a job at Pine Hill Nursery in Kewadin and began to search for a place to call home.
What he found was an 1879-built farmhouse in the heart of Bellaire. Schulz convinced Walker to turn it into Bellaire Bed and Breakfast, which today offers well-appointed rooms, gourmet breakfasts, and standout gardens Walker installed. "We're going on 20 years here now," Walker said.
The farmhouse was a homestay in its past life, so the bones of the building were good. Walker and Schulz expanded the main house with a connecting porch and a second structure to make nine rooms total.
They found an old outbuilding on the property that had been used first as storage, then as a kids' playhouse wallpapered in pages from Harper's Bazaar magazines dating back to 1880. Walker moved the outbuilding to a new foundation and remodeled it, creating a handicap-accessible garden area surrounded by greenery for Schulz' mother. The property's carriage house also was converted to be handicap-accessible for Walker and Schulz' parents.
Walker's talents did not go unnoticed by his alma mater. A few years into his Bellaire residency, MSU asked Walker to teach a landscape design course for the university's extension program Up North, work that deepened his skills and inspired him to expand the gardens on his own property.

"Obviously, I like people, since I run a B & B," Walker said. "But with gardening, you get another kind of gratification — you plant something and get rewarded by it."
He also capitalized on his teaching skills by launching his own gardening seminars at the B & B. He offers a range of different courses, including a perennial primer; "View from the Hammock" ("That one's really popular with the guys," Walker said); "Going Native," which focuses on plants native to northern Michigan; and "Paint by Numbers," which shows students how to keep a garden full of color throughout the seasons.
"Since I'm a landscape designer by trade, you'll also get a more detailed education," Walker said. "I'll tell you why we're choosing these plants, and why we're putting them where we are."

Walker continues to experiment in his own gardens at the B & B. "This place is my gardening laboratory," he said. Behind the carriage house, in a natural fieldstone wall, he's pressed pockets of potting soil between the stones and filled them with rhododendrons, thyme, and ferns. A 1950s shuffleboard court that was inherited with the farmhouse was converted into a memorial garden for Walker's and Schulz's parents. Even the porches feature container gardens of various blooms.
A potager garden — a garden that is not only aesthetically pleasing but rife with edible plants — mixes the airy foliage of carrots and dill with heavier-leafed plants like rhubarb next to herbs like chives and oregano, plus a low rock wall full of strawberries. Woodland and shade gardens in the back are used as additional outdoor "testing facilities" where Walker determines which plants grow best where.
His continual experimentation has yielded several unexpected discoveries. After pulling back old scrub lilac on a steep hillside, a clutch of irises erupted from the soil the following year. "I've also found old medicine bottles and pieces of pottery and dishes. Sometimes, when you're dealing with old properties like this one, it's almost like an archaeological dig out there," he said.
Almost all of Walker's garden features are available for guests to enjoy — likely a reason Bellaire Bed and Breakfast gets so many returning visitors.

"I think the serenity is what brings people back here," Walker said. "I have something in bloom from when the snow melts to when it starts snowing again, and it's a peaceful environment, with lots of places to sit and enjoy."
When asked if he prefers gardening or running the B & B, Walker couldn't choose. "In both instances, you're caring for the living, and trying to make conditions in which they'll thrive and feel comfortable," he said.
Bellaire Bed and Breakfast (and Jim Walker's gardening seminars) are located at 212 Park St. in Bellaire. bellairebandb.com, (231) 533-6077.
JIM WALKER'S FAVORITE PERENNIALS
Fringed Bleeding Heart
"For the shade, I like fringed bleeding heart — they stay compact and stay in bloom all season long until frost."
Moonshine Yarrow
"The foliage for these is a nice dusty green, and when it sends its flowers out, they're a bright sulfur yellow, which is great for arrangements."
Lenten Rose
"I plant these because I like to see something blooming as early in the spring as these do. I also like their variety of colors."
Dwarf Black-Eyed Susan
"These bloom for such a long time, and are another flower that stays nice and compact as they grow."
Peonies
"I just love peonies — they remind me of my grandmother, as she always grew them, and their foliage is so nice."
Trending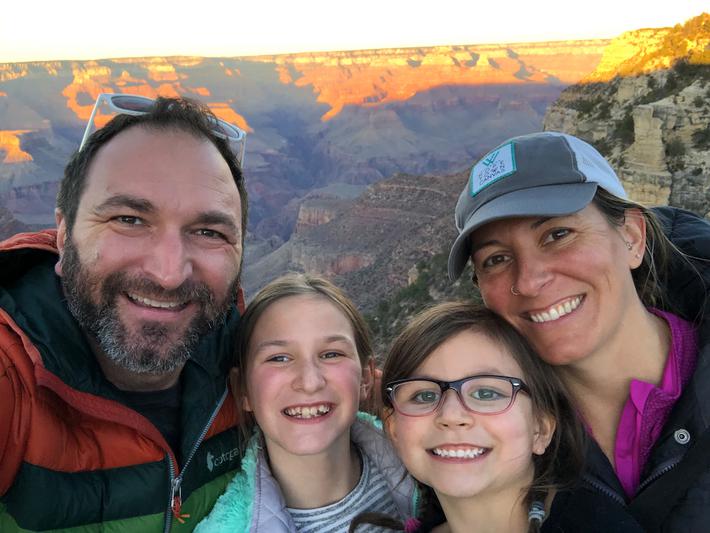 A Nine-month Family Vacation
Long before the pandemic, Joe and Christina Sanok had a plan. A dream, really: They wanted to take off with their kids and...
Read More >>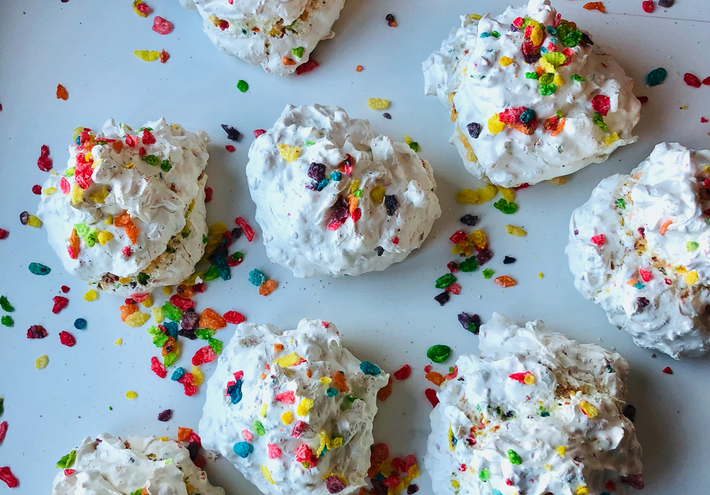 7 Batches Made in Heaven
Let's be honest: Picking the best cookies in northern Michigan is an impossible task. There are so many "right...
Read More >>
Respecting the River
Forever, the Grand Traverse Band of Ottawa and Chippewa Indians (GTB) has regarded the water — and the Boardman/Otta...
Read More >>
Not a Clue
Surely politicians wouldn't be so clueless that they'd lie about COVID-19 deaths or take a vacation during a statewide eme...
Read More >>
↑