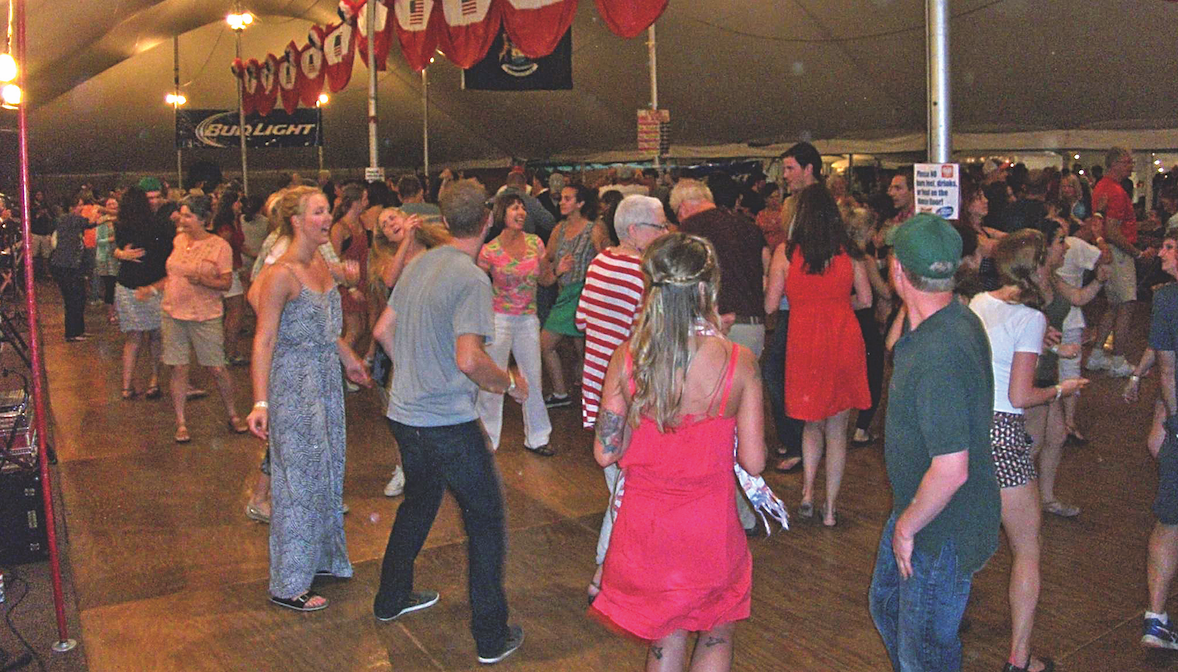 Polish for a Day — or a Weekend (recommended) — at Cedar Polka Fest
Polka, Polish beer and food, local vodka, bus rides, and kid activities
Pennsylvania has nothing on Cedar. Sure, it boasts the Pennsylvania Polka, but Cedar has the Polkafest. And can you get kielbasa, golabki, or pierogies in Pennsylvania? Well, yes, you likely can, but Cedar is much closer, and besides, there's the parade, dancers, and yes, plenty of polka music.

The Cedar Polkafest takes place June 20–23. And though it's the 38thannual, "I think this will be the best one in a long time," said Lisa Rossi Brett, co-chair of the festival. "We've added a car show Saturday from 9 to noon. At the same time is the fireman's pancake breakfast under the tent. The parade is a 1pm, and it will be the largest ever — we have over 90 entrants this year. We have two Polish dance troupes. And tethered hot air balloon rides and the Coast Guard helicopter will be making an appearance."

So, parade — check. Dancers — check. Balloon and chopper — check, check. Cars, pancakes, and Polish food — check, check and check. If only there was some Polish beer, or maybe a polka-themed religious celebration.
LEGIT POLISH BEER
"We changed beer vendors, and we'll have Okocim Polish beer. Sunday morning, we'll have the polka mass. That's one of the things people come back every year for. It's a unique experience."

Indeed, such could be said about the entire Cedar Polkafest. The longtime celebration is the oldest festival in Leelanau County. The four-day event takes place under the big tent in downtown Cedar. Really, you can't miss it.

And yes, there will be polkas aplenty, with music by Judy & Her Suchey Brothers, Larry & The Larks, Dyna Brass and Cynor Classics (see p. TK). "Larry & the Larks is one of the original Polkafest bands," said Rossi Brett. Also on board are two different dance groups: The youth dance troupe Gwiazda Polish Dancers will perform Saturday afternoon, while an adult group, Wawal Folk Ensemble, will perform Sunday afternoon.

LOCAL BOY'S VODKA
Another special feature of the Polkafest is the official vodka, Valentine Vodka from Ferndale. Why Valentine Vodka? Itwas named "World's Best" by The World Vodka Awards in London in both 2016 and 2017. Oh, and Rifino Valentine, who founded and heads Valentine Distilling, is originally from Cedar and is a Glen Lake graduate.

As for the food, local vendors Pleva's Market and Bunting's Market will offer authentic Polish food of all sorts, as will Srodeck's from Hamtramck. Rocco's Pizza will be on hand as well, for those eschewing the authentic themed foodstuffs.

RIDE, DON'T DRIVE
There's even special bus service between Cedar and Traverse City Friday and Saturda. BATA is offering service beginning at 5 and looping continuously with the last bus back to Traverse City at 11:30.

Even when the party's over, it's not over. Following the Polkafest teardown, the after party will run from 6pm to 10pm Sunday. It will feature Crosscut Kings, a root and blues blues duo from Charlevoix.

Rossi Brett said the welcoming atmosphere makes for a great time for both polka enthusiasts and those who aren't. "It's such a small community but such a large event," she said. The festival is a project — perhaps theproject — of the Cedar Chamber of Commerce. "Most people don't know every penny goes back into the community — scholarships, the fire department, families in need, parks. It's a great fundraiser for the area." For more information, go to CedarMichChamber.com.

Kids Day
The Cedar Polka Fest is kid-friendly, but Saturday, June 22, is extra special: It kicks off with a 9am–11am pancake breakfast, pancakes, a one-hour Polka Fest parade, hot air balloon rides, and a DJ playing music of all kinds — not just polkas — until 4pm.
Making things even kid-friendlier between 2pm and 4pm are Clark the Juggler and an illusionist performing for the amusement of youngsters and the young at heart. There will also be kids games, face-painting, a bounce house, and more. Admission to the festival is half-price until 4pm.
Trending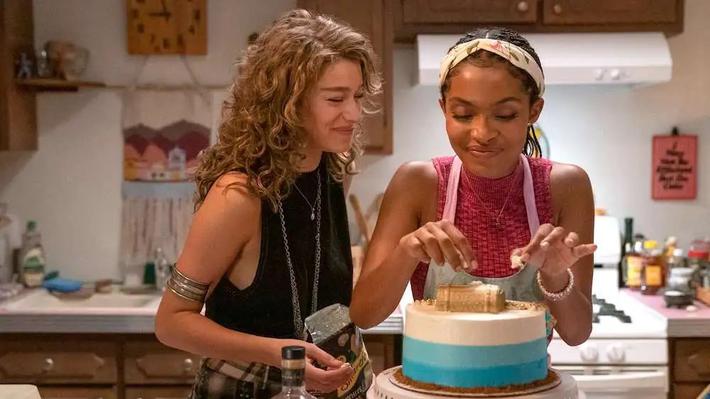 Film Review: Sitting in Bars with Cake
With a slate of spooky movies headed into theaters over the next few weeks, this scaredy cat searched for a new release th...
Read More >>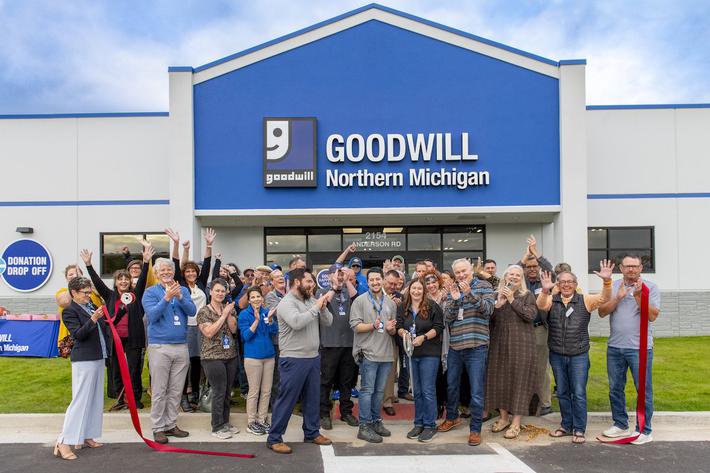 Goodwill Gets New Digs in Petoskey
This past week, Goodwill Northern Michigan opened a new Goodwill store in Petoskey at 2154 Anderson Rd., which replaces th...
Read More >>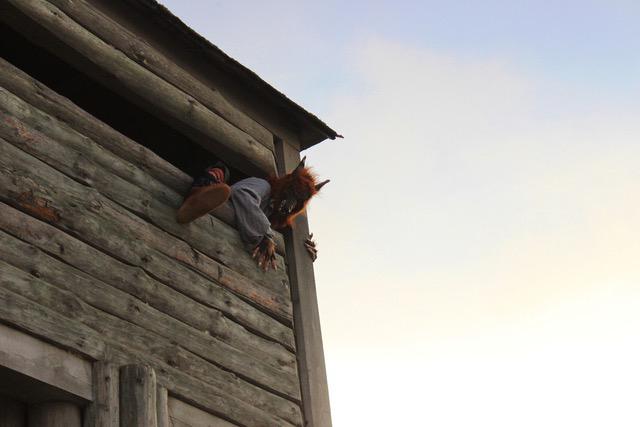 A Night at Fort Fright
This is not your typical haunted house or trail! Make your way through Fort Fright, an 18th-century fort and fur trading v...
Read More >>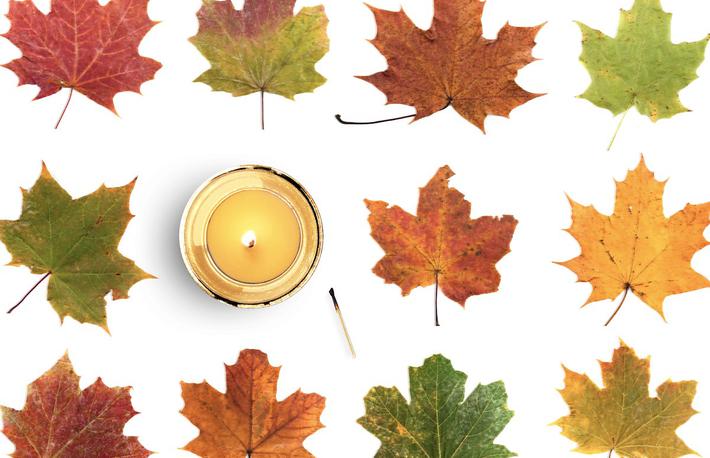 All the Scents of Fall
With the equinox behind us, it's time to go all in on autumn. Traverse City Candle Co. has done just that with their...
Read More >>