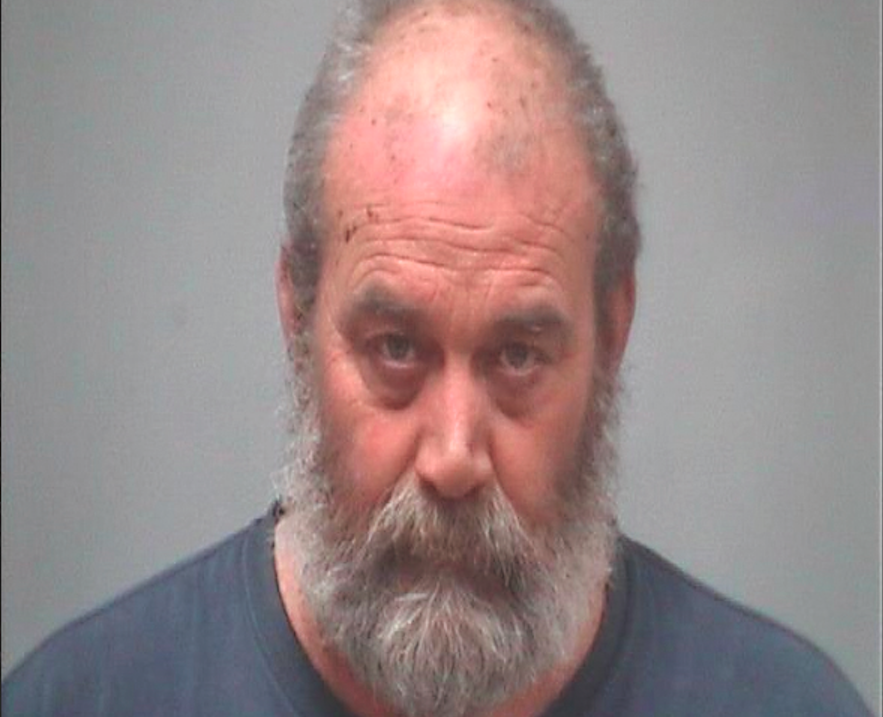 Portrait of an Alleged Small-town Pimp
Kenneth Bonney, former Village of Elberta DPW director, pled no contest in a prostitution case.
Warning to our readers: The story that follows contains graphic language and details of a sexual and violent nature.
At noon on a chilly Tuesday last February, a 36-year-old woman walked with a friend into the Benzie County Sheriff's Office to complain that someone was pestering her to become a prostitute.
Deputy Martin Blank took the report. He noted that the woman appeared physically shaken and that she said the man had been harassing her for years to send him nude photos and to get into sex work.
That man: Kenneth Bonney, the 58-year-old former department of public works director for the Village of Elberta and the woman's neighbor — during a period when the woman was out of work, low on cash, and stayed in a trailer in Elberta with her father.
She said that "her life was in shambles," Blank wrote, and that Child Protective Services workers had recently taken her kids. She was expected that weekend to meet a mysterious client at a home near Crystal Mountain, where, in exchange for spending the weekend as a "sex slave," she was promised an SUV.
IMAGINATION OF THOSE INVOLVED
The meeting never happened. In the intervening days, Traverse Narcotics Team officers joined the investigation, and detectives recorded several phone calls between Bonney and the woman. By Friday, Bonney's trailer, in Elberta, and his workshop, in Joyfield Township, had been raided by police, and Bonney had been arrested and taken to jail.
Months later Bonney would plead no contest to a reduced charge of keeping a house of prostitution, a five-year felony, and in January 2020 he was sentenced to 120 days in jail and two years' probation.
He originally had faced up to 20 years in prison on a pandering prostitution charge; in the plea deal, five counts of possession of a firearm by a felon were also dropped. Those charges each carry up to five years in prison.
Benzie County Prosecutor Sara Swanson said the case was one of a predator preying on a vulnerable victim, a victim who, while by no means not without her own troubles with the law, was at a desperate point in life, in need of money and a car, and therefore susceptible to enticement and manipulation.
Swanson said the woman represented a kind of complicated vulnerable victim who lives on the margins of society. Of this kind of victim, she said, "They are not kids, and they are not elderly. They are vulnerable in different ways."
Jesse Williams, Bonney's attorney, said that if police hadn't found firearms on Bonney's property during the raids, his client never would have pled no contest to a prostitution charge.
But because he had been found with the rifles and shotguns — and because he had been convicted of a felony in the 1990s (he was charged with assault with intent to do great bodily harm and pled to discharging a firearm from a vehicle) — it would have been too risky to take the case to trial.
The prostitution case itself was full of holes, Williams said, starting off with one of the search warrants, which he said shouldn't have been greenlighted because it didn't properly identify the property that was searched. That would have meant all of the evidence from Bonney's Elberta home would have been thrown out in court.
Then there were questions about the prostitution allegations themselves, Williams said — none of it added up.
"Where's the guy? Where's the car? The complaining witness wasn't very credible at all.
The allegations are disturbing, but when you actually look at the evidence and the people involved, they are all surrounded by drama," Williams said. "It's really in the imagination of all of those involved."
BRING A "COMATOSE" FRIEND
Here is what led to Bonney's arrest and conviction, according to the police reports and the court record:
After the woman filed a complaint at the sheriff's department, she met the next day with TNT detectives who picked her up from an apartment in another town and interviewed her in their car.
Early in that interview with TNT detectives, Bonney called the woman's cell phone, and police recorded their conversation and included a summary in their report.
Here are excerpts from that summary:
The woman: "With you doing all of this, is he [the mysterious client with whom she was supposed to spend the weekend] giving you a cut of the deal?"
Bonney: "No, I'm helping you."
The woman: "I'm just a little concerned about hanging out with some dude for a weekend."
Bonney: "You're going as my slave. To me, that means you're my responsibility. If I get there, and I don't think shit's kosher, then we're just going to fucking leave, and fuck them."
The woman: "You have to blindfold me and cuff me?"
Bonney: "Yeah, but the blindfold thing, we can set that where you can kind of see out."
Later, Bonney told the woman that he'd check on her and that he expected something in return.
The woman: "You know it's hard for me to do this. I'm in a rock and a hard spot and need a car to progress. How much are you participating in this, Mister?"
Bonney: "I'll probably get one Friday night."
The woman: "You'll get a blow job from me Friday night?"
Bonney: "Yeah."
Bonney was also intently interested in the woman bringing one of her friends, according to the summary, hopefully one who used drugs and could spend the weekend in a "comatose" state so that she would be pliable for whatever sex acts were in store.
Bonney told the woman that if she was able to provide a "comatose" friend, that would not only take a lot of the burden off of her, but she would also be better compensated.
He said: "Basically, if you had her passed out and shit, and then she goes, she would probably be doing most of the stuff and you would just be whatever."
The woman asked if she would have her own room.
"I imagine you would be with him. If she went, they'd probably leave her tied to a coffee table."
Bonney added, "If he said he wanted a blow job or someone to suck his d***, you could just stand her up and f***ing just bob her head. You know what I mean?"
Northern Express reviewed the police reports and court transcripts in the case. There are several apparent discrepancies between the two.
For example, according to the police report, the woman said she sent "erotic" pictures to Bonney a year earlier, after he promised her that he could enter them in a contest. The woman later testified that she had never sent him nude photos. The police report also describes her saying that she thought Bonney was "playing games" with her. She later testified that she never believed that.
Also, the SUV she said was at stake in the negotiations in the police report was a 2012 GMC Yukon, while in testimony the woman said she was promised a 2014 Dodge Durango.
Nonetheless, the description of the negotiations over her becoming a sex slave that were detailed the police report appears to mostly match her testimony.
"I WAS JUST MAKING S—T UP"
By Friday, investigators had search warrants for Bonney's properties in Elberta and Joyfield Township, south of Benzonia, and they were ready to bring Bonney into the station for arrest and questioning.
Bonney agreed to waive his rights and talk to the detectives.
By the time Bonney was in custody, he had already texted the woman that the meeting that day needed to be called off because of weather. Later that day, while the woman was being interviewed by police again, Bonney called her to tell her that the meeting might be back on for Saturday.
According to a police report, Bonney told her that "his contact told him [Bonney] that if he could have the comatose girl ready for prepping at the shop before four o'clock that everything would still be on" and that Bonney also encouraged the woman to pick up some drugs to get her friend into that "comatose" state.
Later, after he was arrested, Bonney struck a far different tone.
Early on in Bonney's interview with police, Bonney explained that the woman had a "big-time vendetta" against him. There were allegations that the woman's father, who was battling cancer, had entrusted his disability checks to Bonney after his daughter inappropriately took some of his money. The woman later testified that she paid all of the money back.
Nonetheless, Bonney didn't dispute much of the evidence against him. He told the officers that it should be interpreted differently.
Bonney said it was all a big joke.
He said he was "fucking with her" and had talked to her several times over the past week after she expressed a desire to get a car. He told the investigators, "Being a smart ass, I told her to go stand on the street corner."
He said he had no intention of actually delivering her money or a car in exchange for becoming a prostitute. He said he had made up the whole thing — there was no downstate man who wanted to give her a car in exchange for spending a weekend as his sex slave.
"I was just making shit up," Bonney said. He claimed that it was the woman's idea to bring along a friend, and that he went along with it and referred to the friend as "comatose" because he knew that friend used drugs.
Later, perhaps grasping how much trouble he might be in, he said, "I do not traffic women."
Detectives told him they had a search warrant for his phone. They asked him what they would find. He told them they'd find the naked photos of the woman.
In the raids of Bonney's properties earlier that day, investigators had found 29 rifles and shotguns inside gun safes in his Elberta home. In a briefcase in his truck, police also found a blindfold, two tubes of lipstick, and a pair of Velcro hand restraints.
In Bonney's pole barn in Joyfield Township, investigators found more firearms and ammunition, homemade and commercial pornography, and 15 handwritten "modeling contracts," apparently signed by different women.
In the interview with detectives, Bonney said the guns belonged to him and his stepson. He said he collected guns to give to his grandkids.
He also mentioned that his shop had been broken into several year ago, in 2012, and several guns had been stolen, along with a briefcase containing business documents.
"Kenneth said the person who took the guns and briefcase tried to report that he was running a prostitution ring," an investigator wrote in a police report. "I asked Kenneth if he had anything in there that was prostitution related. Kenneth said that he did have some paperwork that had girls' names and sexual acts they were willing to perform."
Bonney denied that these were contracts and said he had no good reason for why he kept them; they were, he said, just women he used to date.
A woman was charged in the case about the stolen briefcase, but the charges were later dismissed by a judge. At the time, Bonney was not charged in connection with the prostitution allegations. In the current investigation, Swanson, the prosecutor, said that detectives looked into those contracts, but that investigation stalled because the contracts were old enough that the statute of limitations would preclude charges.
Late in the interview with detectives, Bonney denied ever even pursuing a sexual relationship with his accuser — then he remembered that he'd lent her $20 for gas money a month earlier and had told he he'd take a blow job in repayment. He said she turned him down.
DAYS LATER, ANOTHER ARREST
Remarkably, just days after Kenneth Bonney was arrested on charges of pandering prostitution, his brother, Kevin Bonney, was arrested on charges of soliciting prostitution.
Kevin Bonney was accused of arranging for a woman to travel from Muskegon to meet him in Benzie County for sex; the 28-year-old woman and her 41-year-old handler were arrested after they were involved in a traffic crash.
Investigators never found a link between the two cases.
"As far as we know, they are completely unrelated. We never found any ties between the two," Swanson said.
All three people involved in the Kevin Bonney case took pleas. Kevin Bonney pled to misdemeanor obscene conduct, and he was sentenced to probation.
Kevin Bonney did not respond to a message seeking comment.
Williams, Kenneth Bonney's attorney, said the whole case against his client was overblown.
There was no "comatose friend," and the relationship between his client and the woman who filed the complaint was complicated, he said.
"The other person that was going to be involved wasn't even aware that it happened," Williams said. "He had a long history with [the complaining witness]. I mean, people from her family wrote him letters of support at sentencing. … I honestly think Ken at no point thought this was going to happen, and he just kept going along with it to see how far she would take it."
Indeed, Kenneth Bonney is known around Elberta and appears to be seen as an upstanding citizen; although the details of the case had not yet been made public, several influential supporters in the community came to his aid and wrote to the judge before he was sentenced.
One couple, who are related to the victim in the case, said they'd known Bonnie for 18 years and that he was "a good honest close friend." The couple wrote that he offered to take them fishing many times, that he plowed their driveway, and that he would give people "the shirt off his back."
They said that Bonney was also a good friend to their relative, the victim's father, including the last year while he was dying of cancer.
A former mayor of Frankfort said she knew Bonney for seven years as an Elberta official and that "he would go above and beyond to help people and took great pride in his work."
The woman said she knew Bonney as "a family man" who was devoted to his long-time girlfriend and her disabled son.
A former Elberta village president said she had known Bonney for five years and praised his character.
"Kenneth is dependable, honest, and respectful," she wrote. "His devotion to the village was exemplary."
At Bonney's preliminary examination, the woman who accused him characterized Bonney in a much different light: "I did not have a job. I did not have a car, you know. The circumstances with my children … " she testified, alluding to the fact that her children had recently been removed from her custody. "This had been going on for years, since 2015. The asking for pictures, asking to meet him, asking to, you know, be a sex slave for others."
Trending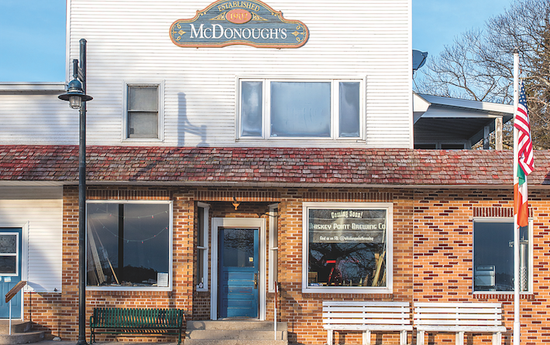 Welcome to Michigan's Most Remote Brewery
After years of planning and honing his beer-making skills, this spring, Patrick McGinnity plans to open Beaver Island&rsqu...
Read More >>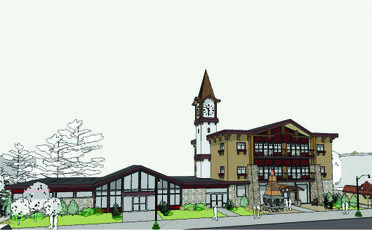 Gaylord: A boomtown Up North
Gaylord native Gary Scott had moved to Indiana, where he and some partners started a business to invest in distressed prop...
Read More >>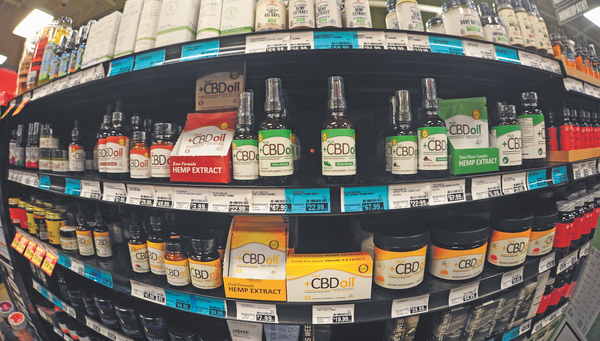 CBD Laws: Dazed and Confused
The sign outside of Family Video in Kalkaska lets drivers know the store has more than just movies. The sign reads: &...
Read More >>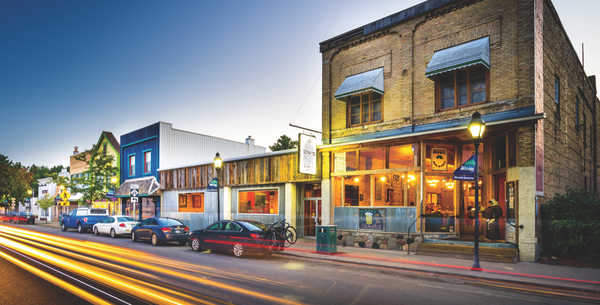 Small Up North Towns on the Rise
Spotlight on Bellaire (pictured)Seems Traverse City isn't the only place in the region making those "Best...
Read More >>
↑