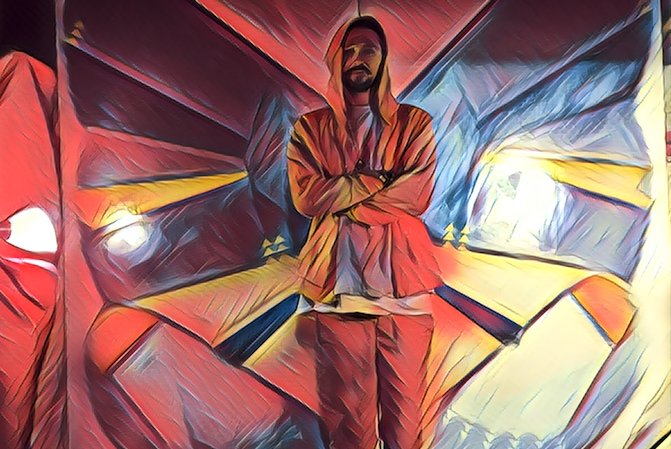 Portrait of the Graffiti Artist as a Young Man
Chase Hunt's quest to bring street art out of the shadows
When Chase Hunt's family relocated to Traverse City 20 years ago, he was struck by one thing: the lack of art along the streets of the downtown area. Just 12 years old at the time and a transplant from California, Hunt could hardly believe the contrast between his old home and his new one.
"When you're in California, you see graffiti all over the place," Hunt said. "And my stepbrother at the time, he did a little bit of it. Nothing much, but it was enough to catch my eye. When I moved [to Traverse City], I didn't really see anything. There was no art on the outside of anything. On buildings, nothing."
In an otherwise beautiful and picturesque town, Hunt thought the lack of graffiti and street art made Traverse City seem oddly bare. He also thought that he could be a part of fixing the problem. Unfortunately, in those early years, he didn't exactly go about it in the best way.
"I wanted to start painting these blank walls," Hunt said. "I'd ride around during the night on my skateboard, and I'd just get idea after idea. That's how I got into graffiti — just writing my name everywhere."
Hunt's career as an amateur fly-by-night graffiti artist was short-lived. When he was 14, a police officer caught him scrawling his name on the side of a building. The building owner didn't press charges, but Hunt had to go back to the scene of the crime to paint over his work — with the building owner standing by, supervising.
For the better part of a decade, that little run-in with the law dissuaded Hunt from his personal mission to give Traverse City a little splash of SoCal attitude. He "retired" from graffiti and traded the sides of buildings for pieces of canvas, developing his style as an artist while falling more and more in love with Traverse City.
Mostly, Hunt's art remained a hobby. He spent his spare time honing his craft and pouring his street art and graffiti-inspired style into colorful canvas works. If there was an itch he still wanted to scratch, it had to do with visibility. While writing his name on the side of buildings had gotten Hunt into a little bit of trouble, his art was at least out there for everyone to see.
Then, while in his early 20s, Hunt's dream of finding more visibility for his art — and eventually beautifying the streets of Downtown Traverse City — began to come true. Hunt was working at Brew, and the owners graciously allowed him to start hanging some of his finished work on the walls. When patrons started asking about the pieces and even purchasing them, Hunt saw that Traverse City might be ready for his vision.
"I started approaching business owners and building owners in the downtown area, just asking if I could paint their wall," Hunt said. "At first, I was just like, 'I'll do it for free, I'll do it for whatever,' because it's just fun, and I loved doing it. Eventually, it turned into a paid gig."
Hunt's spike in popularity also helped to make street art more popular in Traverse City. If you've spent more than a couple hours in the downtown area over the past few years, chances are you've seen a handful of Chase Hunt originals. The already-iconic #DowntownTC mural was a collaboration between Hunt and John Jarosz, another local artist. A pair of Hunt's music-themed pieces hang on the walls at Monkey Fist Brewing Company — the first a depiction of The Grateful Dead's beloved late leader Jerry Garcia, and the second a purple-hued mural of Prince. Most recently, Brewery Ferment marked their fifth anniversary by commissioning Hunt to revamp their storefront.
Slowly but surely, Hunt says that local businesses are dispensing with the blank brick storefronts and plain white walls that bothered him so much when he moved to Traverse City. Like Brewery Ferment, other downtown shops and restaurants are starting to see the appeal and value in having murals and street art. The change, he thinks, is being led by the millennial generation.
"I think that as the newer generation gets older, people are pushing for getting art on the outside of places," he said. "[New business owners] want to have something on the outside of their building that maybe draws customers inside to shop, eat, drink, whatever it may be."
Locals are even getting interested in the process behind street art. For the past four years, Hunt has been a popular fixture at Friday Night Live, creating live paintings for crowds to observe and enjoy. Two of those paintings — both featuring stenciled wolf heads overlaid with abstract colored squares and rectangles — now hang near the downtown parking garage.
Still, Hunt says that the old stereotypes and misconceptions about graffiti and street art haven't entirely gone away. In some circles, both forms of art are considered little more than vandalism. While Hunt thinks perceptions are changing, he also thinks those connotations have deep roots — some of which are justified.
"You've got a lot of younger kids who don't understand the art form and its purity," Hunt said. "To where they'll just go up and write swear words and draw stuff we don't want to see. And that's the vandalism aspect. It's hard to get away from that."
To this day, Hunt struggles against the bad name that young, reckless graffiti writers have given people like him. Even as an established local artist, he tends to dodge the "G" word when pitching his work to local businesses.
"When you approach a business owner and say, 'I do graffiti and street art,' they sometimes are deterred just because you said 'graffiti,'" Hunt said. "So usually, I don't even mention it in jobs. I just say, 'I'm a street artist.'"
Not that Hunt needs to hide his tastes or influences. After 15 years of involvement in Traverse City's art scene, he's not lacking for opportunities. Two years ago, he even started his own business — Creative Streetworks — to give his work a consistent umbrella and brand. Creative Streetworks encompasses all the canvas art, murals, street art, and graffiti that Hunt paints — both on his own and with collaborators. It also gives him a chance to work with his dad — a veteran of California's vibrant 1970s amateur skateboard scene — crafting one-of-a-kind longboards and old-school cruisers.
"I'm super happy that people have picked up on liking my style and given me the chance to blossom, to where I can make a couple bucks and get to spread my creativity in a town that I love and adore," Hunt said. "And I'm glad that the city is starting to appreciate artists like myself and give us a chance. As graffiti writers, ex-graffiti writers, still-current graffiti writers, street artists, and muralists, it's just a blessing."
Trending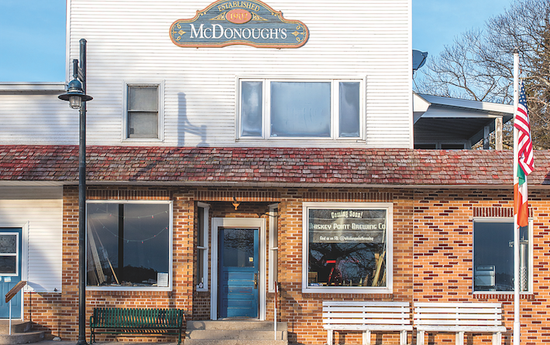 Welcome to Michigan's Most Remote Brewery
After years of planning and honing his beer-making skills, this spring, Patrick McGinnity plans to open Beaver Island&rsqu...
Read More >>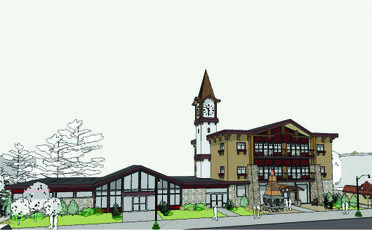 Gaylord: A boomtown Up North
Gaylord native Gary Scott had moved to Indiana, where he and some partners started a business to invest in distressed prop...
Read More >>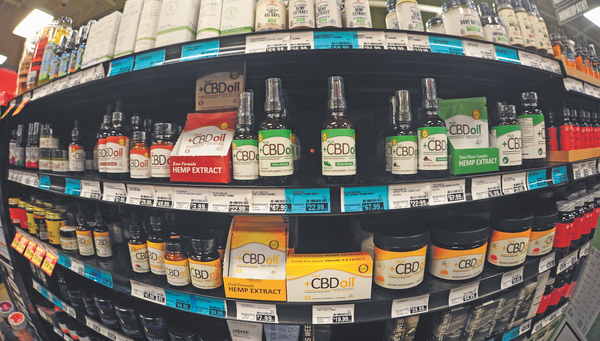 CBD Laws: Dazed and Confused
The sign outside of Family Video in Kalkaska lets drivers know the store has more than just movies. The sign reads: &...
Read More >>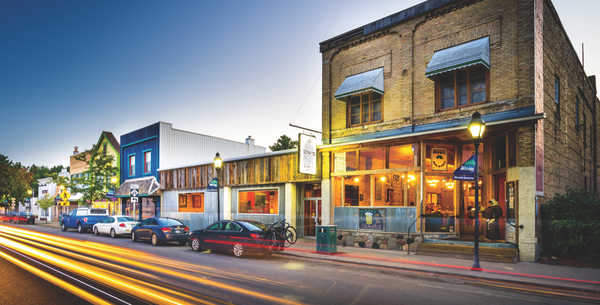 Small Up North Towns on the Rise
Spotlight on Bellaire (pictured)Seems Traverse City isn't the only place in the region making those "Best...
Read More >>
↑