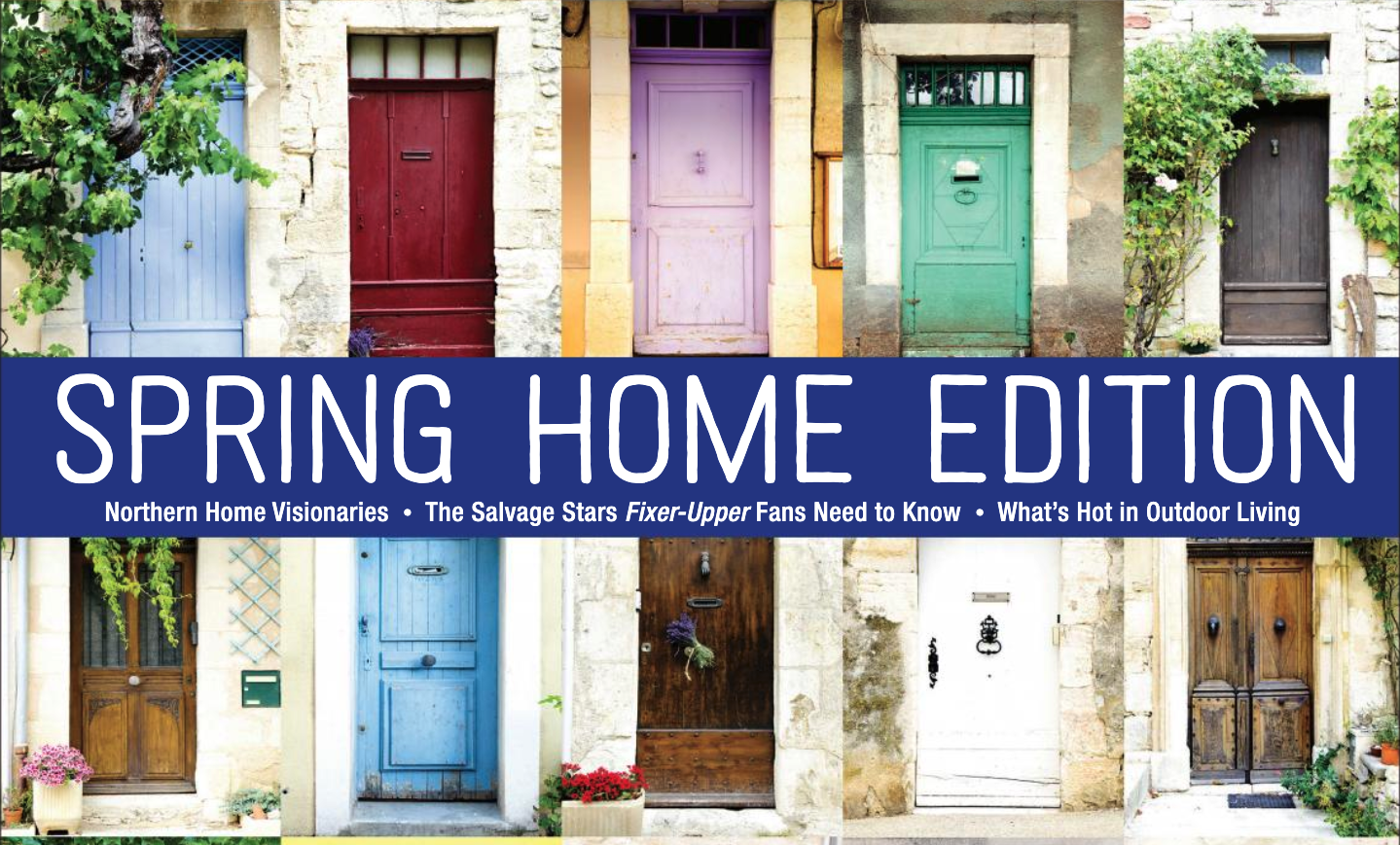 Redefining the Next Northern Homescape
Three home artists teams up to tackle NoMi's affordable housing problem with lux style
The best designs are based on déjà vu. At least, that's Angelo Adamo's approach. A transplant to the Grand Traverse area and Creative Director at Design Elemental, Adamo's philosophy for crafting quality spaces is focused on the evocation of emotion — whether or not his clients recognize it.
"My biggest message is to help people connect to their memories," he says. "So, when someone says, "Wow! I feel like I've been here before," that's because they have: you've seen that color, you've felt that texture. You're reliving the memories you've had a positive reaction to. That's what I'm aiming for."
A native Australian, Adamo got his start in the field of sports science — readying athletes for the Australian Olympics, no less — before his training ultimately sent him stateside. "I moved to Chicago to design fitness centers for Motorola," says Adamo. Design, however, runs deep in his blood.
"My dad and my brother are both designers," he says, "but I never really saw it as a career, per se." That is, until the design bug — inevitably — bit him, too. While still in Chicago, Adamo studied interior architecture at Harrington College, before cutting his teeth in New York and North Carolina.
"I started getting into different things like designing restaurants and workplace institutions," he says. "I built a lot of technical variety, and it gave me more depth as a designer." In fact, it wasn't until three years ago that an opportunity at Interlochen brought Adamo and his wife to Traverse City. But by then, he'd discovered his own direction. "And," says Adamo, "I was well-rounded enough to know what I was trying to do."
Enter: Socks Construction. A well-established architectural firm with more than three decades of building experience, the Socks Brothers have long held repute in northern Michigan. In fact, when Adamo himself first sought their business, it was from the position of a prospective client. "Interlochen had provided [my wife and I] with a real estate agent for our home," he says, "and I wanted to build, because I wanted to showcase my skill set and design."

But, the price tag of from-scratch construction, particularly in Northern Michigan, was more than a little daunting. "When we realized how expensive it was, the real estate agent referred us to Socks Construction," says Adamo.
The rest is set in responsibly sourced stone. Design Elemental, a full turnkey service for both residential and workforce complexes, is a three-way partnership between Socks Construction, Angelo Adamo, and Component Construction Systems, forged in response to the area's problematic housing market.
"It's hard for people to build a home on an average salary," says Adamo. Particularly in smaller markets, such as that of Traverse City, developers often compete within the same pool of subcontractors — flooring, drywall, electrical, and the like — making it increasingly difficult to establish a reputable business. "But, if we could control the [construction] environment, we could have more control over the product," says Adamo.
The result? "A series of affordable homes that you can purchase both online and in-store," he says. From there, the "pre-fab" concept was an obvious choice. "There's less waste, the efficiency is awesome, and you can build everything in a quality-controlled environment. But pre-fab homes are standalone fixtures; the only way they make money is by promoting the same product." For Design Elemental, "cookie-cutter" construction simply wasn't an option. Instead, they've proposed a cross-marketing strategy that couples sustainable building with luxury living. Clients select their own structural components from an online interface of sustainable finishes, provided by partnered labels. From there, Design Elemental can deliver those selections, or facilitate other management options. "It could be a project for the builder, for the developer, or the client directly," says Adamo.
Of course, the stigma surrounding "pre-fab" housing is still alive and well. "You don't buy a car in pieces," says Adamo, "so why would you buy a house in pieces?" The fact of the matter is that the benefits of Design Elemental's structures far outweigh those of most from-scratch construction.

"These homes are actually two-thirds better built," he says. "They must be earthquake and hurricane-proof, and because they had to be double-walled, they're better insulated, which dramatically reduces noise." The pre-fab model is also far-more efficient than starting from scratch. "It probably takes four to six months now to build a house," says Adamo, compared to upwards of two for a typical stick build. "Timing is of the essence, and the pandemic has made that even more pronounced. Instead of waiting for years for a house, we take care of the whole project, so people don't have to source an engineer or purveyor or architect — it's all sort of a one-stop shop."
Efficiency notwithstanding, style is still at the forefront of every decision. "Everyone understands accessibility to design platforms," says Adamo. "Everyone is aware of what they want, but they aren't aware of how it makes them feel. When you tie this [adaptation] in with sustainable design and the efficiencies of custom component construction, it's a win-win scenario."


Design Elemental Tackles Workforce Housing in Frankfort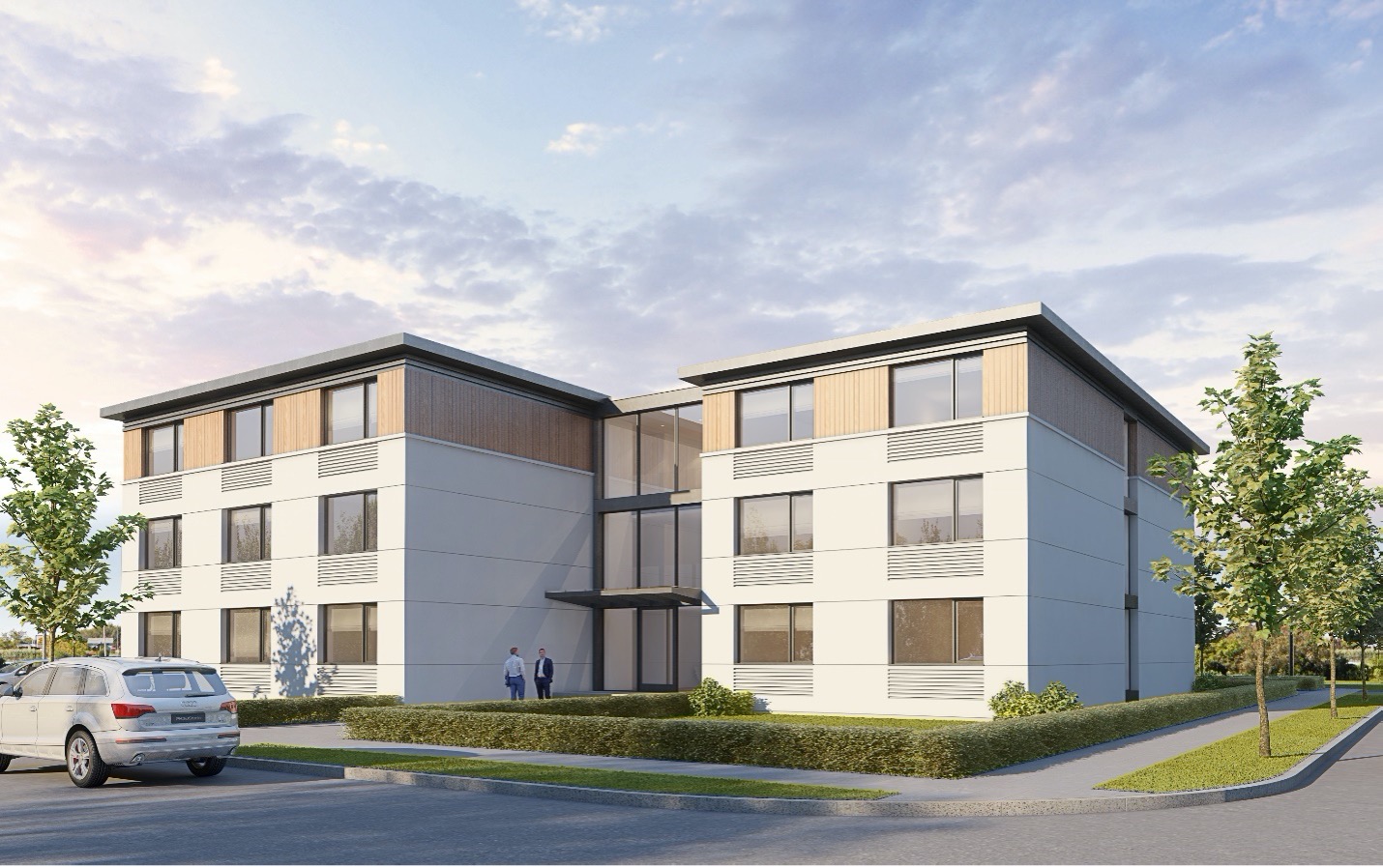 The Frankfort Workforce Housing Project, a product of Design Elemental in conjunction with creative director Angelo Adamo, will provide a 30-unit studio apartment complex for individuals living and working in Frankfort, Michigan. With site-work slated to begin in June, the project is a direct response to rising housing costs and a scarcity of subcontractors in Northern Michigan. Using land provided by the city of Frankfurt itself, Design Elemental aims to provide accessible housing that features aesthetic design and the structural integrity of a component build, all with rent rates per unit set between $700 and $900 per month. "It's the lifestyle we're trying to promote too," says Adamo. "Workforce housing has a sense of purpose, and makes people feel like they're a part of the design." The project is scheduled for completion in October, with plans for 1- and 2-bedroom complexes to follow.

ONE TO WATCH
Hygge Supply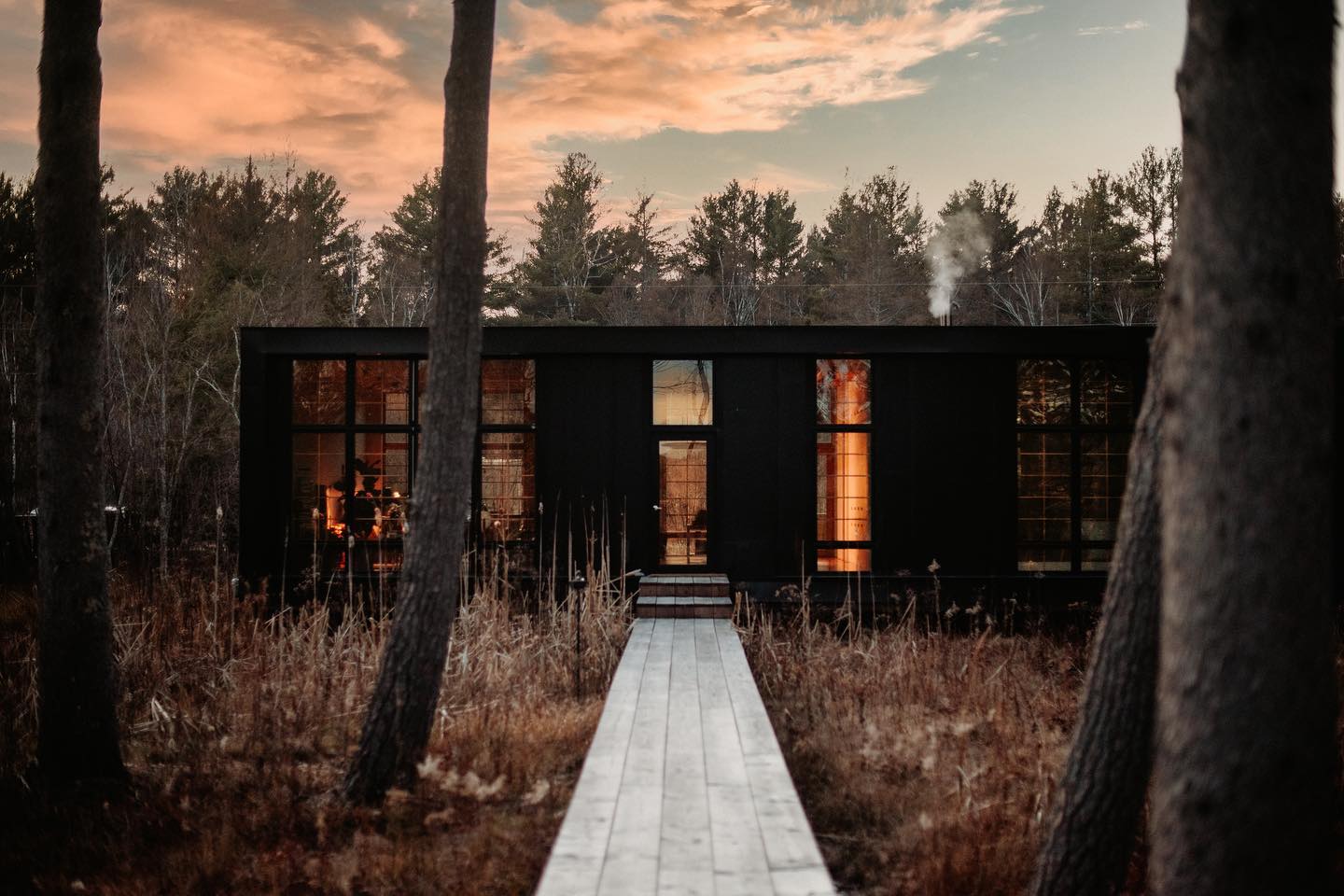 Inspired by the Danish word for "cozy," Hygge Supply's reinterpretation of the "kit house" concept means that for many homebuyers, happiness really could come in a box. Founded and designed by northern Michigan native, Kelly Sean Karcher, Hygge Supply's architectural model combines the convenience of online shopping with the comforts of modern construction. The result? A selection of fully customizable "pods," ranging in size from single studio to multi-bedroom, which buyers can either purchase individually, or connect to create the space that best suits their vision. But don't let the ease of assembly fool you — Hygge's products are hardly a "pre-fab" affair. Each features an array of sustainable materials, fixtures, and finishes curated by Karcher himself. With an end goal of streamlining scratch fabrication, Hygge Supply aims to make home construction as simple as a cursor click.
Trending
Pronouns 101
My first assignment in an online graduate-level class was to provide information about my background, including my pronoun...
Read More >>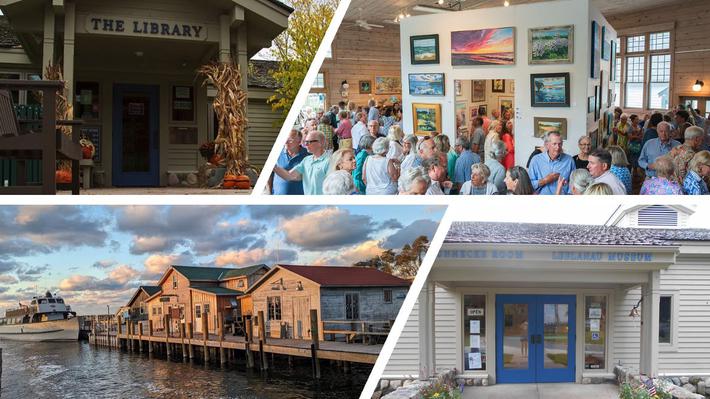 Collaboration Is the Name of the Game
How long does it take to create a cultural center? As few as three years, or as many as 170. Sometimes both. The organiza...
Read More >>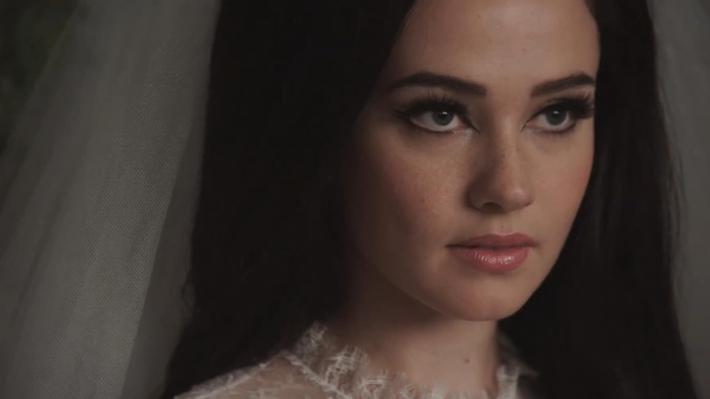 Film Review: Priscilla
While you will certainly be mesmerized by the haunting lead performance from newcomer Cailee Spaeny—and be impressed...
Read More >>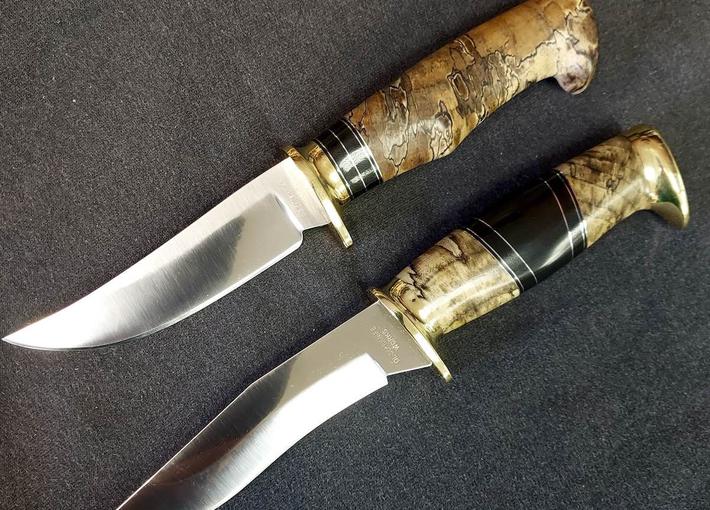 Bespoke Blades
What do you do with a battered ice skate, an old rubber puck, a cracked hockey stick, and a gob of tape? Pitch 'em, ...
Read More >>